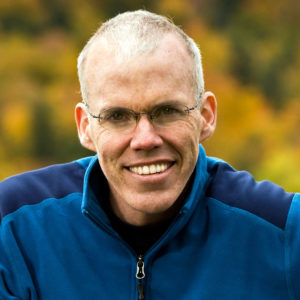 Bill McKibben
Articles By This Author
Four more years of Trump's anti-environmental policies will make it too late to change course. So come November, let's turn this ship around.
Dramatic climate action is critical because we're about to cross tipping points that are not reversible.
Protestors can't be on the streets right now, so they're gathering strength on the boulevards of the Internet.
"It can't just be young people. It needs to be all of us."
It's very clear that conservatives have one plan for dealing with the popularity of the Green New Deal: scaring the hell out of people.
A key pipeline loan is still pending, and banks can be vulnerable to public pressure. We can fight alongside the Standing Rock Sioux at any one of 38 banks.
We're tired of winning the argument and losing the fight. And so we march.
A presidential block of Keystone XL could help reset the international negotiations that Obama allowed to go aground at Copenhagen.
Bill McKibben on the tradition of environmental activism he's seen among members of First Nations, and the unique role of the Idle No More movement in the fight against climate change.
Life depends on it. Bill McKibben on the big changes we've already made in remarkably short order.
Next to nuclear war, the climate crisis may be the biggest challenge ever to confront the human race.
What is a "just transition," anyway? Bill McKibben asks Jacqueline Patterson, the director of the NAACP Environmental and Climate Justice Program.
As signs of climate change grow, and leaders lack political will to change course, people are acting in community to create a world that works for all.
In his memoir, James Gustave Speth talks about his work to end climate change and why it's time for a new environmental movement.