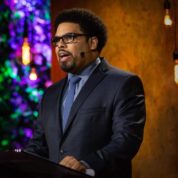 Darrick Hamilton
Articles By This Author
It's time for cities to reverse a shrinking workforce and build resilience in the face of climate change.
Forget about the 1 percent. Are you part of the top 20 percent of Americans who own 89 percent of our country's wealth?
From The Current Issue
How to fix the racial wealth gap, end plutocracy, and build Black power.