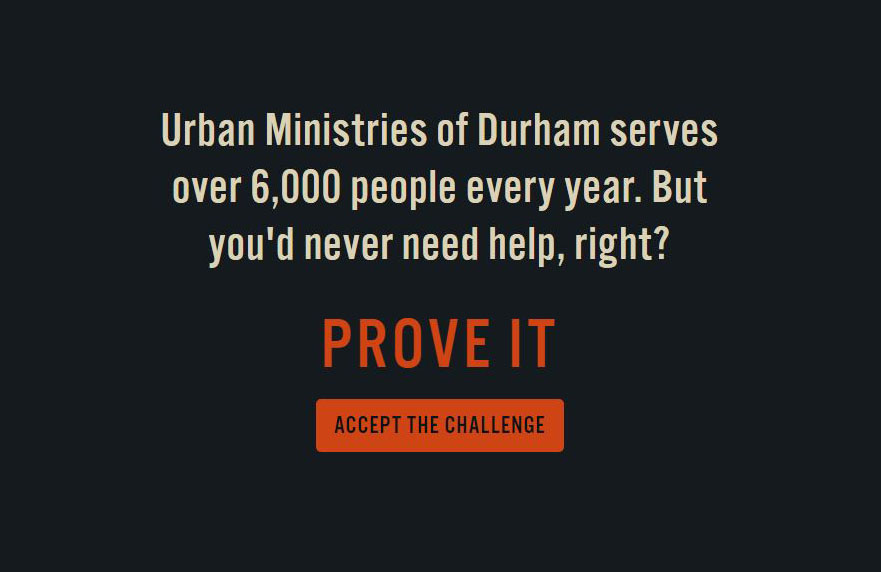 "Teachers and college professors have been especially passionate about using SPENT […] telling us the strong emotions that it evoked in their classrooms. The game designers at McKinney used real scenarios faced by our clients and treated them with compassion and humanity, and that comes through when people play."
—Urban Ministries of Durham
SPENT offers you and your students more than a discussion about poverty—you'll actually experience what life is like for someone trying to survive poverty on a day-to-day basis.
Whether you play individually or as a class, SPENT challenges players to choose between real-life, equally agonizing alternatives. Pay for your mom's medicine or keep the lights on? Cover the minimum on your credit cards or pay the rent? As players, you're allotted $1,000 to live on for one month, and the game ends after 30 days or if you run out of money sooner.
The simulation was created pro bono by ad agency McKinney for the Urban Ministries of Durham, whose mission is to provide food, clothing, shelter, and supportive services to its neighbors in need. Since its creation, SPENT has become so popular, played by more than 2 million people all over the world, that a mobile version of the game was developed. Consider the mobile version if tablets are standard in your classroom.
To play SPENT, click here.