What the Rest of the World Knows:
Solutions We Love
Hurricane Relief Through Mutual Aid
Photo from Imagine Water Works
Hurricane Relief Through Mutual Aid
Three groups using mutual aid as a tool for natural disaster response.
Why you can trust us
---
As climate change continues to produce more intense hurricane seasons, many communities have stopped relying on federal money, which is slow to arrive, and started looking to their neighbors for hurricane relief. Here are three groups using mutual aid as a tool for natural disaster response.
Naeema Muhammad
North Carolina Free
For Naeema Muhammad, it's all about staying ahead of the next storm.
"We learned from [Hurricane Floyd] that the people in harm's way the most, with the least amount of resources to recover, also got the least amount of assistance from the state," said Muhammad, co-director of North Carolina Environmental Justice Network, which is a member of North Carolina Free, a coalition of environmental justice groups that aim to provide emergency hurricane relief for underserved communities.
For 2020's relentless hurricane season, the coalition has been stocking local community meeting places, called "resiliency hubs," in the southeastern part of the state with emergency supplies. The coalition is also covering expenses for people who evacuate to hotel rooms. Muhammad said North Carolina Free's collective experience with hurricane response keeps the coalition prepared to respond quickly without overspending on unneeded supplies, allowing the group to sustain itself throughout the season.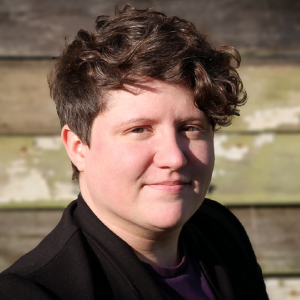 Klie Kliebert
Imagine Water Works
Imagine Water Works, founded in 2012 as a water management and disaster preparedness nonprofit, acts as the Louisiana chapter for Project South—a cohort developing physical hubs called mutual aid liberation centers. When hurricane season hit during a global pandemic, Imagine Water Works turned to Facebook to organize mutual aid requests digitally.
"It takes huge amounts of intention to set up a community that is sustainable," said Klie Kliebert, the group's executive director. Kliebert noted that they spend a lot of time moderating the group's Facebook page, using their experience in disaster preparedness to prioritize requests for food and clothes, offers of overnight laundry service, and facilitating supply drop-offs at hotels where evacuees are sheltered. Almost all the requests are answered within a few hours of posting, Kliebert said.
Imagine Water Works is led by Black, Indigenous, queer, and trans New Orleanians who have a deep knowledge of disaster relief and other service networks, which Kliebert said is critical to the group's success.
Assata Dela Cruz
Central Gulf Coast People's Council
The Central Gulf Coast People's Council was born out of spontaneous protests in Pensacola, Florida, following the death of George Floyd.
"We wanted to start creating something more sustainable," said Assata Dela Cruz, the executive director and president of the nonprofit, which serves coastal areas of Mississippi, Alabama, and Florida. The POC-led group first focused on creating a people's assembly—a way for community members to come together and harness their collective power to advocate for their interests. But when Hurricane Sally battered communities on the Gulf Coast in September, the group pivoted to providing mutual aid for underserved communities.
Members of the council, who all had taken part in hurricane relief before, travel to underserved, often rural, communities and set up free markets and food shares, while also helping with cleanup and demolition.
"We give mutual aid with no stipulations and no catch, but a big part is also education and advocacy," Dela Cruz said. The organization aims to provide educational materials on how communities can make environmentally sustainable choices in an effort to slow climate change, as well as develop their own people's assemblies and budgets.