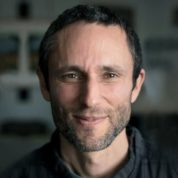 Charles Eisenstein
Articles By This Author
Threats of global catastrophe won't move people to action. Only the heart can inspire zeal.
We've got to stop acting out hate. There is no less of it in the liberal media than there is in the right-wing media. It is just better disguised.
With the nation's household debt burden at $11.85 trillion, even the most modest challenges to its legitimacy have revolutionary implications.