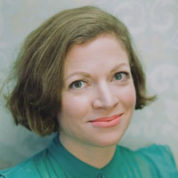 Sarah Lazarovic
Articles By This Author
The spirit and sass of the Parkland school's namesake live on in the million young anti-violence activists who have risen up since the shooting.
Doing something every day can be profoundly helpful in giving people hope, and it's a path to change.
Intrepid journalist and artist Sarah Lazarovic traveled to the Women's March on Washington to march and meet the inspiring people gathered there. And while she was marching, she was drawing.
Overproduction and planned obsolescence are the new normal. But fixing your broken things is a way to resist—and build community.
To those who take the bus or refuse plastic toothbrushes: Don't listen to the cynics. Research shows the little things matter.
Yvonne Odom was one of thousands of students who quietly did the civil rights work at schools across the country.
Stores want me to buy stuff I don't need. The internet wants me to buy stuff I don't need. But I finally figured it out.
Research shows that small talk and casual connections create happy communities and less-lonely individuals.