Rethinking Schools is a national, award-winning publisher of educational materials, including a quarterly print magazine filled with honest stories and "tell it like it is" editorials. Its resources reflect a commitment to social justice and to the belief that "public education is central to the creation of humane, caring, and multiracial democracy."
Rethinking Schools has also paired up with Teaching for Change to coordinate the Zinn Education Project (ZEP). ZEP's goal is to introduce students to a more accurate, complex, and engaging understanding of U.S. history than is found in mainstream textbooks and curricula. It offers over 100 free downloadable lessons and articles.
EXPLORE THE RETHINKING SCHOOLS WEBSITE
Below are two powerful resources from Rethinking Schools:
Whose Community Is This?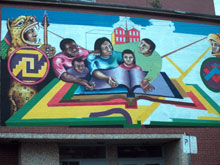 Joe & Janette Archie 2009
Rico Gutstein, a "math for social justice" high school teacher, used discrete dynamical systems (DDS) to help his students understand the math behind neighborhood displacement—an issue close to home for his students. Try this integrated math lesson with your students to deepen their sense of each other's neighborhoods and lives.
EXPLORE: Whose Community Is This?
Got Coal? Teaching About the Most Dangerous Rock in America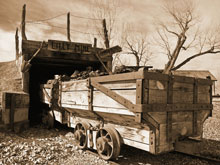 Ron Reiring 2013
We encounter coal when we turn on a light, but most students don't "see" coal. This lesson pairs a frenetic yet playful coal mining game using chocolate chip cookies with written reflection to expand your students' knowledge of coal—and its social, economic, and environmental impacts on communities and the planet.
EXPLORE: Got Coal? Teaching About the Most Dangerous Rock in America
Additional Resources:
Rethinking Schools offers a variety of resources for teachers dedicated to teaching about equity and sustainability. In addition to the magazine and blog, teachers can also find books, such as Rethinking Multicultural Education, that unleash students to think deeply and critically about the world today.

---

Rethinking Schools magazine and books promote social justice in the classroom. We encourage grassroots efforts in our schools and communities to enhance the well being of our children and to build broad democratic movements for social and environmental justice.