Oct 7-8, 2021 — 10 a.m. – 2 p.m. PT / 1 p.m. – 5 p.m. ET
Join Vandana Shiva, Alicia Garza, adrienne maree brown, Fania Davis, Dallas Goldtooth, Rev. Dr. Liz Theoharis, Amanda Alexander, Mariah Parker, YES! co-founders Sarah van Gelder and David Korten, and more for a special two-day online festival to support YES! on our 25th anniversary. You'll hear lively discussions about the solutions and ideas that go into building a more equitable and sustainable world, and learn how you can help us advance solutions for the next 25 years.
YES! Fest is now over, but you can still get a free ticket to get access to the recordings from both days.

Day 1 Schedule
Day 2 Schedule
About the Speakers
Day 1: The Progress We've Made
Thursday, Oct. 7th
Note: Day 1 is over, but you can access the recording when you get a free ticket.
10 a.m. PT (1 p.m. ET)
Introductory Remarks and Welcome
*Keynote: Vandana Shiva, scholar and activist
Performance: Dar Williams in tribute to Pete Seeger
11 a.m. PT (2 p.m. ET)
*Panel: How Far We've Come and Where We Go From Here
Vandana Shiva
David Korten, YES! co-founder
Sarah Van Gelder, YES! co-founder
Sunnivie Brydum, moderator, YES! editorial director
About YES! and the Fund for Our Future
Performances: Dar Williams and Brett Dennen
12:30 p.m. PT (3:30 p.m. ET)
*In Conversation:
adrienne maree brown, author and activist
Fania Davis, social justice activist
Performance: Mollywop!
Read more about the keynote and panels on Day 1.
Day 2: Transformative Justice
Friday, Oct. 8th
Note: Day 2 is over, but you can access the recording when you get a free ticket.
10 a.m. PT (1 p.m. ET)

Introductory Remarks and Welcome
About YES! and the Fund for Our Future
*Ask YES! Anything Panel
Sunnivie Brydum, editorial director
Chris Winters, senior editor
Breanna Draxler, environmental editor
Sonali Kolhatkar, racial justice editor
Manolia Charlotin, moderator, founder of Press On
11 a.m. PT (2 p.m. ET)
Performance: Raye Zaragoza
*Transformative Justice Panel: Thriving Forward Together
Amanda Alexander, executive director, Detroit Justice Center
Mariah Parker, county commissioner, Athens-Clarke County, Georgia
Dallas Goldtooth, campaign organizer, Indigenous Environmental Network
Rev. Dr. Liz Theoharis, co-chair, Poor People's Campaign
Sonali Kolhatkar, moderator
12:20 p.m. PT (3:20 p.m. ET)
Performance: Tawana Petty
*Fireside Chat and Q&A:
Alicia Garza, principal at Black Futures Lab and co-founder of the Black Lives Matter Global Network
Zenobia Jeffries Warfield, YES! executive editor
E-Bike Giveaway
Performances: Taína Asili and Chris Pierce
Read more about the panels and fireside chat on Day 2.

More About the Speakers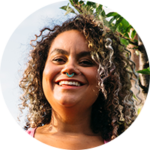 adrienne maree brown is the writer-in-residence at the Emergent Strategy Ideation Institute, and author of Grievers (the first novella in a trilogy on the Black Dawn imprint), Holding Change: The Way of Emergent Strategy Facilitation and Mediation, We Will Not Cancel Us and Other Dreams of Transformative Justice, the NY Times Bestseller Pleasure Activism: The Politics of Feeling Good, and the radical self/planet help book Emergent Strategy: Shaping Change, Changing Worlds. She is the co-editor of Octavia's Brood: Science Fiction from Social Justice Movements and How to Get Stupid White Men Out of Office. She is the co-host of the How to Survive the End of the World, Octavia's Parables, and Emergent Strategy podcasts. adrienne is rooted in Detroit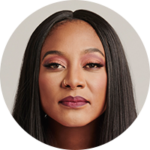 Alicia Garza believes that Black communities deserve what all communities deserve — to be powerful in every aspect of their lives. An author, political strategist, and organizer, Alicia founded the Black Futures Lab to make Black communities powerful in politics. She is the co-creator of #BlackLivesMatter and the Black Lives Matter Global Network, serves as the Strategy & Partnerships Director for the National Domestic Workers Alliance, and is co-founder of Supermajority, a new home for women's activism. She was on the cover of TIME's 100 Most Influential People in the World issue (and on the cover of YES! Magazine's 2015 "Make It Right" issue). She is the author of the critically acclaimed book, The Purpose of Power: How We Come Together When We Fall Apart, and she warns you — hashtags don't start movements. People do.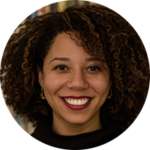 Amanda Alexander, founding executive director of the Detroit Justice Center, is a racial justice lawyer and historian who works alongside community-based movements to end mass incarceration and build thriving and inclusive cities. Originally from Michigan, Amanda has worked at the intersection of racial justice and community development in Detroit, New York, and South Africa for more than 15 years. Amanda is a Senior Research Scholar at University of Michigan Law School, where she launched the Prison & Family Justice Project to provide legal representation to incarcerated parents and advocate for families divided by the prison and foster care systems. Amanda serves on the Michigan Joint Task Force on Jail and Pretrial Incarceration, appointed by Governor Gretchen Whitmer to develop strategies to reduce Michigan's jail population.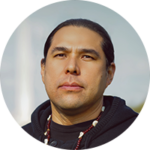 Dallas Goldtooth is an Isanti Dakota and Dine man from Cansayapi village within Oceti Sakowin territory, in what is currently called Minnesota. He is the national Keep It In The Ground campaigner for the Indigenous Environmental Network, focusing his work on uplifting and supporting frontline Indigenous communities fighting fossil fuel extraction on Indigenous lands. He has traveled extensively across North America as a public speaker and organizer, addressing the needs and issues that affect Indigenous peoples today. He is a film producer, playwright, actor, and a comedian. He co-founded The 1491s, an all-indigenous social media group that uses comedy and satire as a means of critical social dialogue. He is also a Dakota language activist, cultural teacher, dedicated father and loving husband.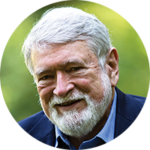 David Korten is an internationally recognized author, speaker, and engaged citizen dedicated to the work of advancing the human transition to a new civilization, a new economy, and a new economics. He is a co-founder and former board chair of YES! Magazine, president and founder of the Living Economies Forum, a member of the Club of Rome, a founding board member emeritus of the Business Alliance for Local Living Economies, and former Co-chair of the New Economy Working Group. He was previously a Ford Foundation project specialist in Manila and Asia Regional Advisor on Development Management for the US Agency for International Development. David has authored numerous books, including Change the Story, Change the Future, Agenda for a New Economy: From Phantom Wealth to Real Wealth, The Great Turning: From Empire to Earth Community, When Corporations Rule the World, and The Post-Corporate World: Life After Capitalism.
Fania Davis is a leading national voice on restorative justice. She is a long-time social justice activist, civil rights trial attorney, writer, restorative justice practitioner, and educator with a PhD in Indigenous Knowledge. Coming of age in Birmingham, Ala. during the social ferment of the civil rights era, the murder of two close childhood friends in the 1963 Sunday School bombing crystallized within Fania a passionate commitment to social transformation. For the next decades, she was active in the Civil Rights, Black liberation, women's, prisoners', peace, anti-racial violence, economic justice and anti-apartheid movements. Studying with African Indigenous healers catalyzed Fania's search for a healing justice, ultimately leading her to serve as Founding Director of Restorative Justice of Oakland Youth (RJOY) and Co-Founding Board Member of the National Association of Community and Restorative Justice (NACRJ). Her numerous honors include the Ubuntu award for service to humanity, the Ella Jo Baker Human Rights Award, and the Ebony POWER 100 award.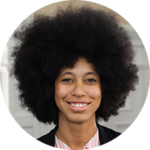 Mariah Parker is part of a new wave of young women of color entering politics. She first made headlines after being sworn in as an Athens-Clarke County Commissioner, at age 26, with a her hand on a copy of The Autobiography of Malcolm X held by her mother. Mariah is also openly queer, a hip hop artist, a PhD candidate in linguistics at the University of Georgia, and community organizer dedicated to transformative politics and civic engagement. As County Commissioner, she is focusing on creating economic stability and racial justice as well as criminal justice reform and raising the minimum wage. Parker has garnered the attention of CNN, The New York Times, National Public Radio, The Nation, and others for her outspoken commitment to racial and economic justice and her electrifying live performances and presentations. Mariah is also co-host of the Waiting on Reparations, a show on iHeartRadio about hip hop and politics.
The Reverend Dr. Liz Theoharis is co-chair of the Poor People's Campaign: A National Call for Moral Revival with the Rev. Dr. William J. Barber II that organized the largest coordinated wave of nonviolent civil disobedience in 21st Century America and has since emerged as one of the nation's leading social movement forces. She is also the Director of the Kairos Center for Religions, Rights, and Social Justice at Union Theological Seminary. She has been honored as one of the Politico 50 "thinkers, doers and visionaries whose ideas are driving politics", received a Selma "Bridge" Award, and named one of 11 Women Shaping the Church by Sojourners, among other honors. Liz is the author of Always with Us?: What Jesus Really Said about the Poor. She is co-author of Revive Us Again: Vision and Action in Moral Organizing. Liz is an ordained minister in the Presbyterian Church (USA) and teaches at Union Theological Seminary in New York City.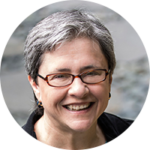 Sarah van Gelder has been advancing ideas for a more just, sustainable, and compassionate world for more than 30 years. As founding editor of YES!, Sarah led the magazine's development from a scrappy startup operating out of a rented basement to a nationally recognized publication. Following two incredible decades at YES!, she founded PeoplesHub, an online community that offers training to individuals and groups around the country who making change where they live. Today, she heads up communications for the Suquamish Tribe, the people of Chief Seattle, supporting their work restoring Orca and salmon populations, stopping violence against Indigenous women and children, and celebrating their legacy carried through many generations of Suquamish people. Sarah is the author of The Revolution Where You Live: Stories from a 12,000 Mile Journey Through a New America.
Vandana Shiva is a world-renowned environmental thinker, activist, feminist, philosopher of science, writer and science policy advocate. She is the founder of Navdanya Research Foundation for Science, Technology and Ecology in India and President of Navdanya International. Trained as a Physicist, she later shifted to inter-disciplinary research in science, technology and environmental policy. In 1982 she founded the Research Foundation for Science, Technology and Ecology (RFSTE), and two years later, Navdanya ('nine seeds') the movement in defense of biodiversity and the contributions made to the climate, environment and society by small farmers. The recipient of many awards, including the Right Livelihood Award, (the 'Alternative Nobel Prize') and the Sydney Peace Prize, she has been named among the top five "Most Important People in Asia" by AsiaWeek. She is a prolific writer and author of numerous books including Oneness vs. the 1%: Shattering Illusions, Seeding Freedom. She serves on the board of the International Forum on Globalization.