News Based on facts, either observed and verified directly by the reporter, or reported and verified from knowledgeable sources.
Formerly Incarcerated People in West Virginia Find Community Support
Photo by Marcus Constantino / 100 Days in Appalachia
A network of government agencies and community service organizations have created a program to help formerly incarcerated people navigate life outside prison.
Why you can trust us
---
Amber Bjornsson says she had a "true heart change" while serving a two-year prison sentence for the years of fines and felonies she previously collected. Once her sentence was complete, Bjornsson moved into a recovery home.
As Bjornsson returned to life outside of incarceration, she started to see the full picture of the obstacles in front of her. She took a job that paid minimum wage at a restaurant within walking distance of her transitional housing. Then, she faced the substantial court fines she'd accumulated before her prison term.
"Everything in front of me was burnt by kerosene, and I had to get across it," Bjornsson said. "I had $7,000 of fines to pay off, and I worked at a pizza place. How am I supposed to pay those off? I needed help."
Help came in the form of a coach from Jobs and Hope West Virginia.
Jobs and Hope is a statewide collaborative of government agencies and community service organizations. The program works hand-in-hand with Community Reentry Councils, a group of organizations that help individuals access basic needs such as clothes, shelter, and work in the towns they're returning to. West Virginia's 20 Community Reentry Councils were established by the state Council of Churches, an organized collaboration of more than 14 denominations that run volunteer, lobbying, and social justice efforts in West Virginia.
The issues that returning citizens may face in their communities are vast, explained Bev Sharp, director of reentry initiatives for the West Virginia Council of Churches. They can range from access to adequate housing to the need for added job training to help signing up for food stamps or Medicaid to accessing transportation to get to their jobs or parole meetings.
"We see people go back [to prison] for administrative violations all the time. They'll go back for years for failure to report [to a meeting]," Sharp said, but the coaches can make a significant difference.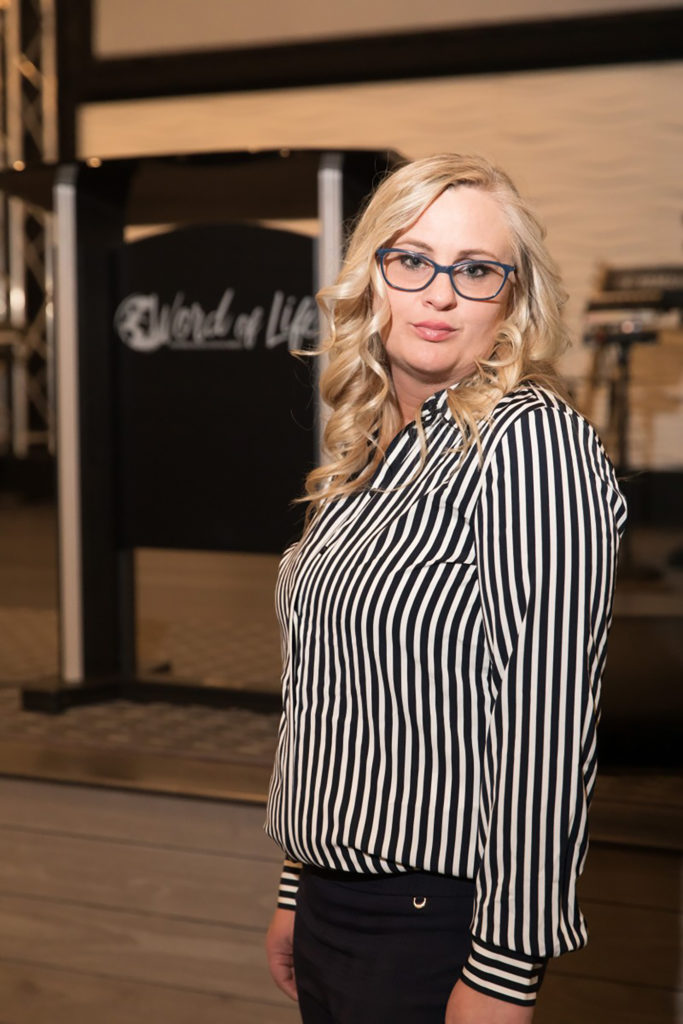 For Bjornsson, her coach helped negotiate a two-year stay, or extension, on her court fines, giving her more time to earn and save to repay them. He then helped her navigate getting her driver's license back and obtain a car.
"The car was a game changer for me," she said.
The car made it possible for Bjornsson to find better paying work and then to volunteer with organizations that counted toward the 500 hours she needed to get her certificate as a peer recovery support specialist. She continued her personal and professional development and is now is able to help returning citizens with their own barriers as a peer employment support specialist with Hire West Virginia and the West Virginia Council of Churches.
"I use the knowledge and network I've acquired through my own experiences," Bjornsson said, to help other returning citizens access the resources she once needed help finding herself. "I'm a resource broker."
The Success Lies in Connections
As the chair of the Charleston-Kanawha Reentry Council, John Sylvia volunteers his time to make the same kind of connections between businesses or nonprofits and returning citizens. Sylvia works full time as a performance auditor for the state Legislature and serves as pastor of St. Paul A.M.E. Church in Charleston, West Virginia, but his work with the Reentry Council keeps him busy.
"As a chair, we need to learn about organizations and meet with individuals who are trying to assist those coming out of prisons," Sylvia said. "I need to get firsthand knowledge of places, and not just refer returning citizens to places I've been referred to."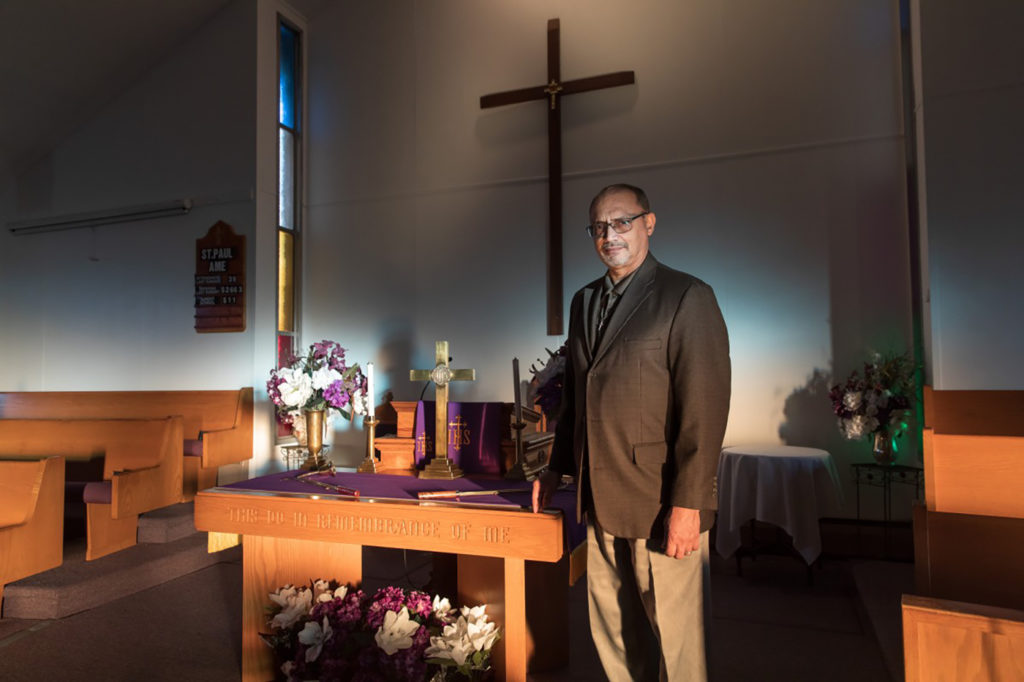 People who are incarcerated often reach out to Sylvia via the community council website or through a parole officer. Then, he emails his list of volunteers and community members interested in helping for leads on housing or employment.
The success of the Community Reentry Councils, Sylvia explained, lies in the chairs and the reentry council coordinators and their community connections, including the connections they have within the Department of Corrections. It's the department and its staff that help returning citizens begin to create a housing plan, search for employment, or create a plan for continued education or recovery as their sentences near their end, but there's no sustained direct link yet among the prison population, DOC workers, and Community Reentry Councils.
"There's really no way to measure the success because you have so many community partners involved in making other partners aware," Sharp said. "The councils are really aimed at [coordinating] community partners more than directly serving people coming out of prison."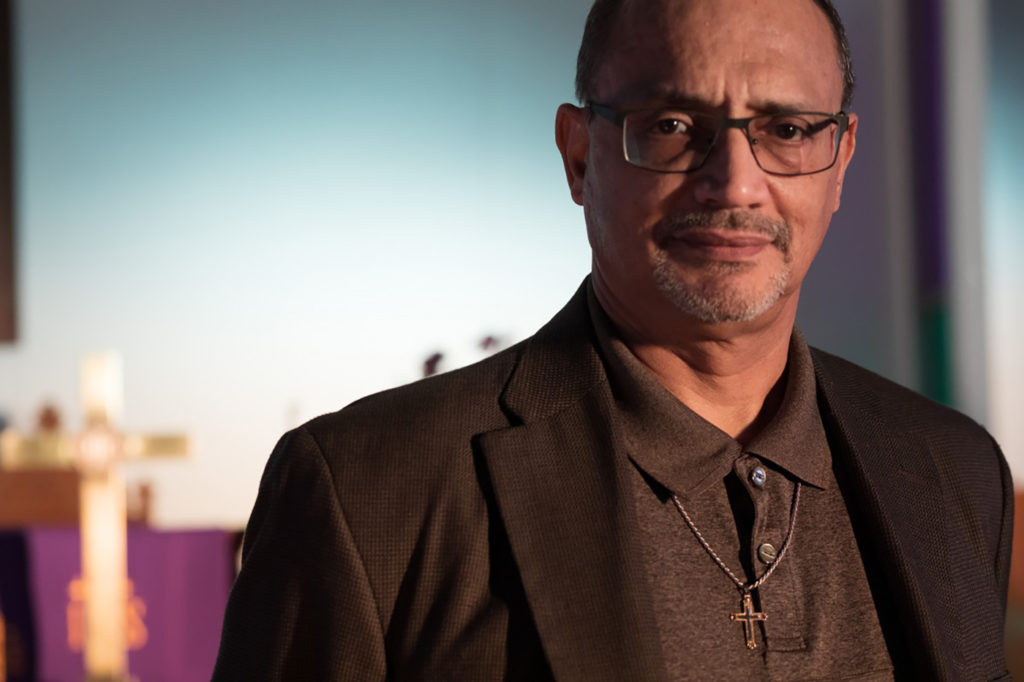 Once returning citizens have their needs identified, staff at the DOC can reach out to the local Reentry Council. Sharp and her team hope to soon provide training to the DOC reentry coordinators, a fairly new position within the state agency specifically tasked with helping people who are leaving incarceration prepare for the transition.
"We're bringing together all community partners that are touched by people who have reentry concerns," Sharp said, "private businesses, nonprofits, local government and faith-based organizations, and anyone who can provide a resource for people coming out of incarceration."
The Biggest Challenge? Where to Lay Your Head
Housing, however, is the barrier that keeps Jeremiah Nelson continually working. As a reentry council coordinator for the West Virginia Council of Churches, he works with the 20 Community Reentry Councils, made up of six to eight volunteers who have their own local networks that help connect returning citizens to a host of resources.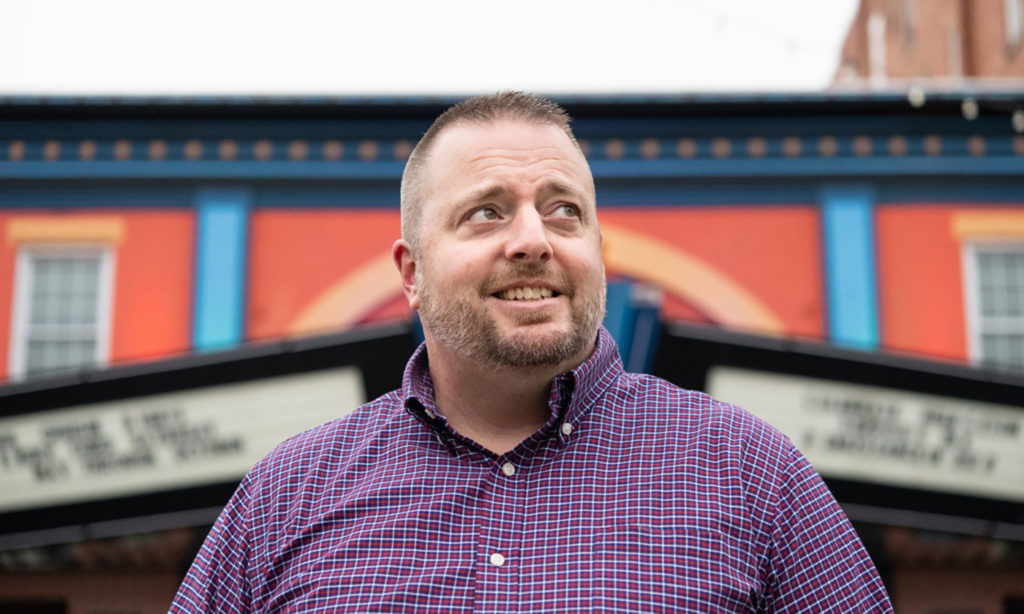 To be released, returning citizens must have a Home Plan, or proof that they have lined up somewhere to live. Not everyone has family they can rely on to provide a place to stay, and some returning citizens have other conditions, such as living a suitable distance from their victims or from a school.
"If you don't have a good support network or family, you still need a place to handle things. Homeless shelters are limited, and most rental agreements say they do not accept felons or sex offenders," Nelson said.
Coaches like Nelson offer a connection between those leaving the correctional system and landlords who have affordable, accessible housing that does not require background checks or discriminate against formerly incarcerated people.
And, although beds are available for those leaving prison and jail who also need recovery services, West Virginia offers 1,000 treatment beds and 2,000 recovery beds for the 10% of the state's 1.8 million population who live with addiction. If a returning citizen does not have a substance-use disorder, few choices are available.
"Many become so frustrated that they're ready to commit another crime just to go back to jail and have a place to stay," Nelson said.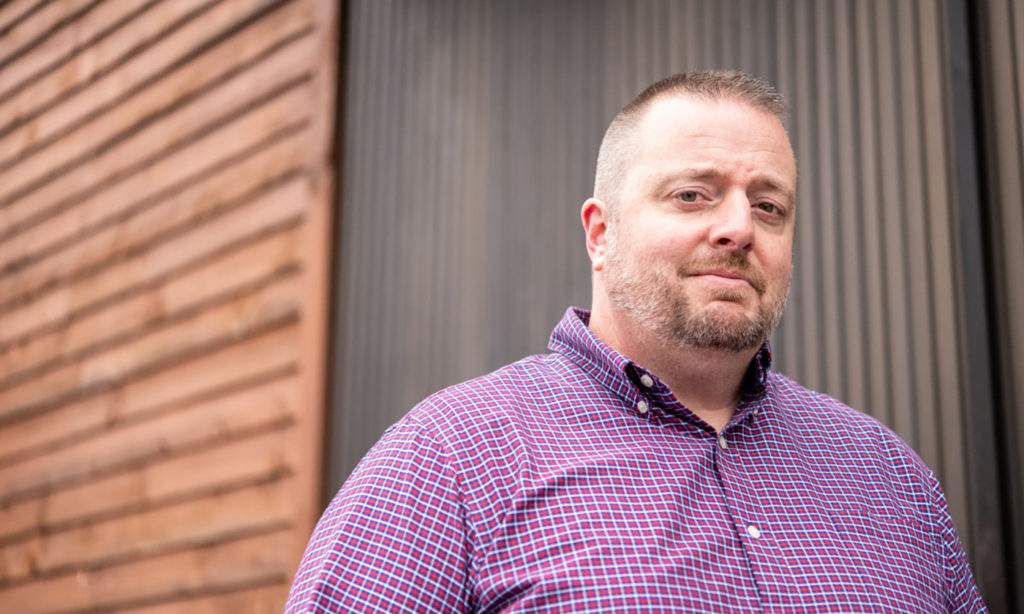 Sharp believes that finding adequate housing is the hardest obstacle for people reentering their communities, but is often the first they must secure. If a returning citizen doesn't have a place to go, they simply do not get out of prison.
"You can just sit in prison for no other reason than you have no place to go," Sharp said. "The very things we grow up believing are the most important, we throw up barriers for people coming out of prison to access."
The response to those barriers by the very people who face them often leads to increased rates of recidivism.
With Growth Comes Challenges—But Also Hope
Before moving to West Virginia, Bev Sharp worked for the Federal Bureau of Prisons for 30 years in Kentucky. That's where she started her first encountered community reentry councils.
In 2015, the West Virginia Council of Churches asked her to sit on their Prison and Jail Ministry Committee, which was discussing the ongoing issues faced by individuals serving time in West Virginia prisons, such as the long-term psychological effects of imprisonment. When Sharp suggested a reentry council program similar to the one in Kentucky, the Council of Churches took it up immediately.
They began with one community-based program in 2016 in Kanawha County. Four years later, they've grown to the 20 that exist across the state today.
"By 2020, we had four active reentry councils," Sharp said. "That's when funding started and we built 16 new councils during COVID-19."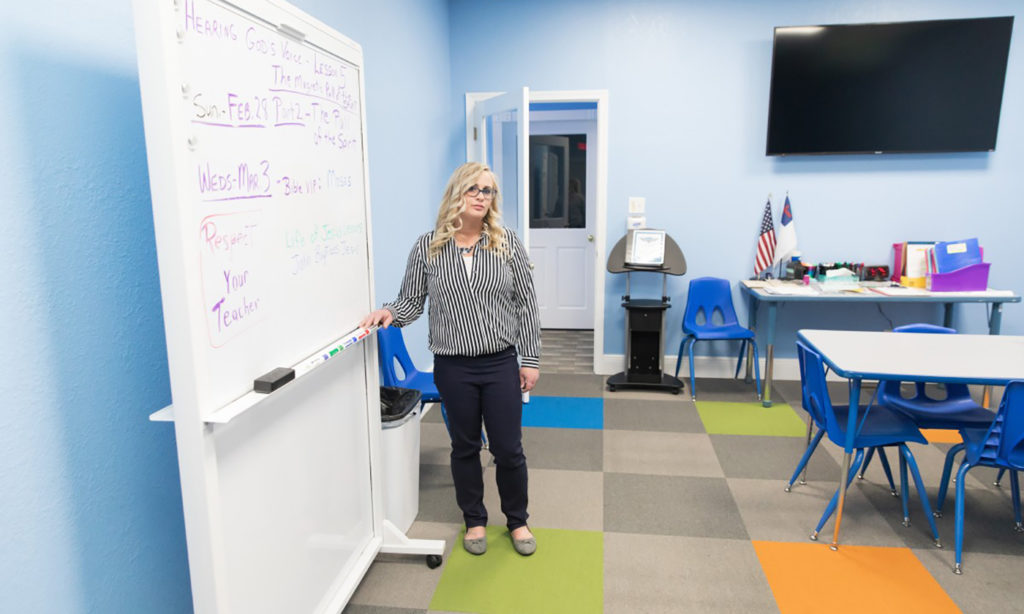 Funding came from the Chan Zuckerberg Initiative, which makes grants to organizations working in Justice and Opportunity. Money from the grant allowed Sharp to create two salaried positions through the West Virginia Council of Churches to help administer the program. A Benedum Foundation grant provided the means to hire a third.
With three full-time staff members working with community partners to establish reentry councils across the state, Sharp and her team expanded the program quickly.
That team is helping returning citizens conquer practical barriers like job hunting and housing, but also relearn a skill they may have forgotten how to use: decision making.
"In prison, everything is decided for you," Sharp said. "If you do try to make a decision, you're punished for it. When you're incarcerated, you make about 100 decisions a day. On an average day, a [person who has not been incarcerated] makes 30,000 decisions a day. When do I get up? What do I do? What do I eat? How do I get there?"
"We want to take people from 100 to 30,000 decisions a day."
Community Reentry Councils help address immediate needs, but their success right now, as Nelson noted, is dependent on the individual coaches and their connections or networks in their communities. Plus, there are what Sharp calls "collateral consequences," or extra penalties that are attached to a criminal conviction in addition to serving time in jail or prison.
According to the National Inventory of Collateral Consequences of Conviction, persons with any kind of criminal record experience about 851 collateral consequences in West Virginia. The consequences are "formed in so many ways that it would take years to eliminate them one at a time," Sharp says.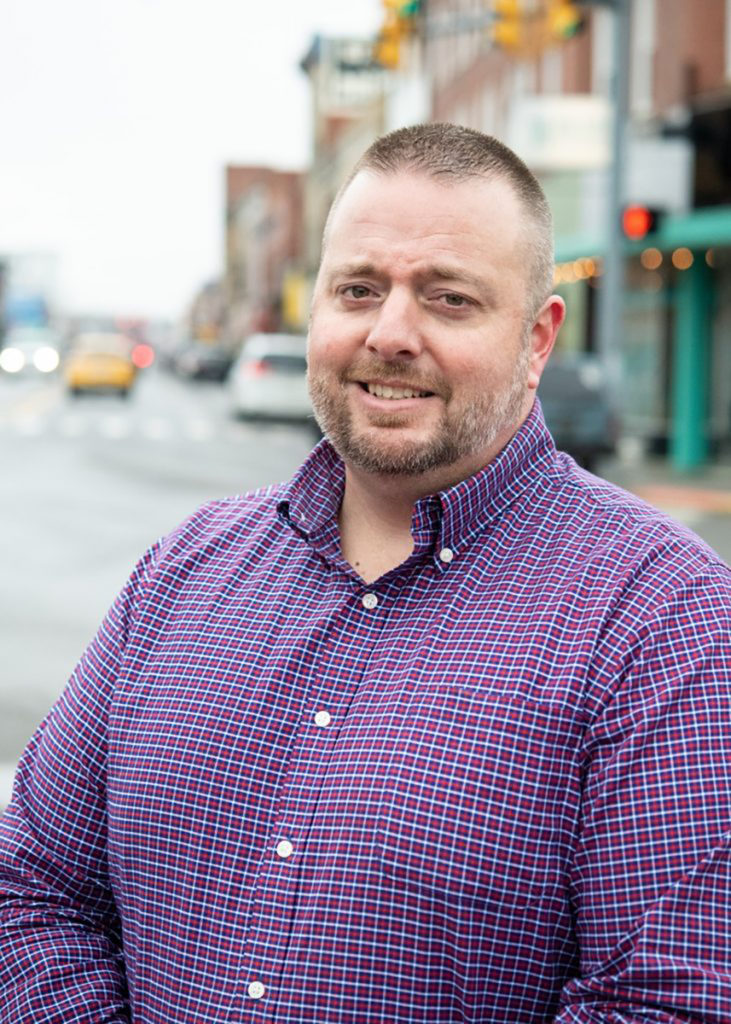 Consequences include mandatory background checks that keep formerly incarcerated people from being eligible for certain types of employment, particular licensing, and from living in specific housing.
These barriers often intersect across more than one state law and regulation, which means identifying one policy to change is difficult. It would take comprehensive change to the state's criminal justice system, Sharp says, which was attempted by the West Virginia Legislature this year. A 400-page bill overhauling the state's criminal codes was reviewed by state lawmakers during the 2021 legislative session, but ultimately didn't pass because of the complex nature of the legislation and the limited time lawmakers noted they had to consider it.
Sharp, however, does find hope in another bill approved by state lawmakers that was signed by the governor last month. It creates an expanded work release pilot program in five locations in the state, offering incarcerated persons the opportunity to serve the last six months of their sentences in transitional housing. Sharp says it's a start.
"People have to have the opportunity to change. People in the community have to support that, as well," Nelson said.
"The biggest inhibitor for a lot of people is a lack of hope. The biggest contributor to recidivism is giving up hope."
This article was originally published by 100 Days in Appalachia, an independent, nonprofit digital news publication incubated at the Media Innovation Center at the West Virginia University Reed College of Media. Sign up for their weekly newsletter here.
This story has been supported by the Solutions Journalism Network, a nonprofit organization dedicated to rigorous and compelling reporting about responses to social problems. Find them at solutionsjournalism.org.
---
Amanda Page

is a Columbus-based writer from southern Ohio. She is the editor of The Columbus Anthology from Belt Publishing and The Ohio State University Press and the founder of Scioto Literary, a nonprofit that supports writers and storytellers in the tri-state area of Ohio, Kentucky, and West Virginia. Her work appears in Belt Magazine, The Daily Yonder, Literary Hub, and 100 Days in Appalachia. She is a member of the Appalachian Studies Association. She can be reached through Twitter.
---