How a Prison's Debate Team Beat Harvard's (and Other News to Chew On)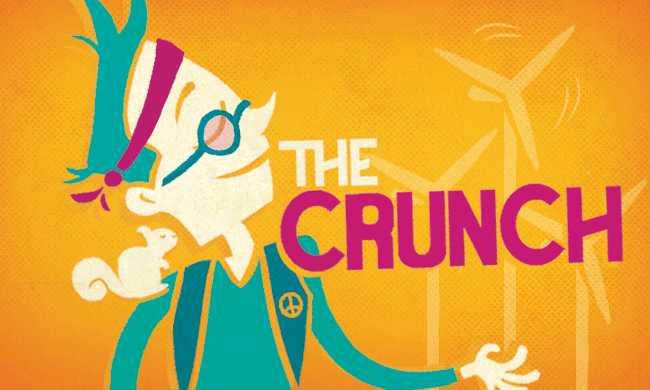 Bernie Sanders calls climate change our biggest security threat, a video illustrates how few women are in positions of power, and Black Lives Matter organizers take on more than just race.
Why you can trust us
---
Welcome to The Crunch, our weekly roundup of stories from around the web; like reading the news while chomping on granola. Here's what we've been chewing on lately.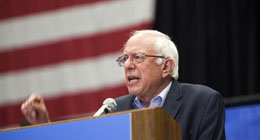 Sanders calls climate change our biggest security threat
At the first democratic presidential debate, moderator Anderson Cooper asked the five candidates to name the nation's biggest security threat. The situation in the Middle East, nuclear weapons, and Iran were all mentioned, but Bernie Sanders won applause for his unconventional answer: climate change. (via Common Dreams)
Robert Redford wants you to be hopeful about climate change
Actor Robert Redford, in this op-ed for EcoWatch, says Pope Francis' address to Congress will be remembered as "a day when the needle finally moved on climate change." But instead of focusing on the direness of the situation, he spotlights reasons for hope and the strides that are already being made. (via EcoWatch)
Why BLM is about more than race
Is #BlackLivesMatter only about race? Well, not exactly. It turns out that many of the organizers involved in the Black Lives Matter movement also have day jobs in the labor movement and are keenly aware of the relationship between racial and economic justice. For a sharp analysis of what all this means for larger progressive struggles, this article is a must-read. (via Dissent Magazine)
How prisoners beat the Harvard debate team
Harvard's undergraduate debate team was crowned national champions earlier this year, but just a few months later they were beat by a team without an Ivy League education: the prisoners at the Eastern correctional facility in New York. (via The Guardian)
#MoreWomen
Despite being half the human population, women are often underrepresented in positions in power. This video illustrates just how few women are at the top. (via Elle UK TV)
What's warming the earth?
Climate change deniers have blamed the rising tides and temperatures on a number of natural factors, like the Sun, orbital changes, and volcanic movement. While these things fluctuate and can cause the earth's temperature to rise, they don't come close to the effects of greenhouse gases. (via Bloomberg)
All photos from Shutterstock.