See Also: Founders
Berit Anderson, Co-Chair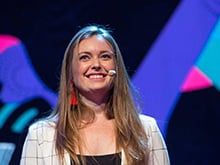 Berit Anderson is joint COO at Strategic News Service, the most accurate publisher of information about the future of tech and the global economy, and Future in Review, called "the best technology conference in the world" by The Economist. As managing director of Future in Review's action tank, she creates solution sets to global challenges—most recently, "100% Renewable: An Action Plan for American Energy Independence." She is an advisor to the NSF-funded Resilient Commission and Scripps Institute of Oceanography's Mythos project, and a board member of InvestigateWest. Berit has spoken at the Brussels Forum, European Council on Foreign Relations, Conference on World Affairs, and TEDxVilnius, and has lectured at New York University, University of Washington, and the University of Colorado Boulder. Her work on information warfare has been featured in The New Yorker, Gizmodo, TechCrunch, and the BBC, and was cited by internet inventor Tim Berners-Lee as one of the top three challenges facing the internet. Berit began her journalism career as a YES! intern.
Eli Feghali, Co-Chair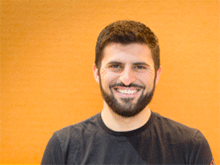 Eli Feghali is communications director at the New Economy Coalition (NEC) and co-editor of Beautiful Solutions. Born in Beirut, Lebanon, Eli immigrated to the U.S. with his parents when he was 1 year old to escape the civil war. Through NEC and Beautiful Solutions, Eli works to tell the story of what another world could look like—and how we can get there. Eli is lead organizer of NEC's narrative-strategy project. For Beautiful Solutions, Eli helps to collect, write, and edit stories from around the world of communities coming together to meet their needs through solidarity and mutual aid. Eli has a bachelor's degree in conflict resolution in the Middle East from Vanderbilt University. During his time at Vanderbilt, Eli founded a student organization dedicated to addressing economic inequality, beginning a lifelong commitment to community organizing. After school, Eli began working in communications for the migrant justice movement as a staff person at the Tennessee Immigrant and Refugee Rights Coalition. Eli lives with his partner Rachel in Cambridge, Massachusetts, where he serves on the board of his local grocery cooperative, Harvest Food Co-op.
Monique Davis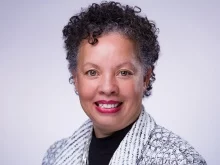 Monique Davis is the director for the Center for Art and Public Exchange (CAPE) at the Mississippi Museum of Art (MMA), and also serves as the chief equity and inclusion officer. CAPE uses artwork, exhibitions, engagement with artists, and programming as a vehicle to have conversations about race and equity. At MMA, Monique is responsible for creating brave spaces that expand visitors' perspectives and reveal our shared humanity. She is deeply committed to the belief that art has the power to transform and inform us. She is a CPA, and a graduate of Howard University. Prior to her tenure at the Museum, she served as the senior program manager for Parents for Public Schools of Jackson, where her primary responsibility was teaching parents how to be effective advocates for their children. This was accomplished by creating workshops that helped parents navigate bureaucratic and often dehumanizing systems. Monique's career has been a winding path that has resulted in her owning and operating a restaurant, advocating for homeless veterans at the federal level, and creating safe spaces for nursing mothers. 
Manolia Charlotin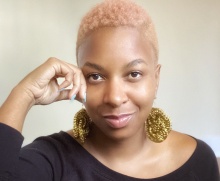 Manolia Charlotin is a storyteller and vision-weaver whose work feeds spirit and amplifies voices that seek liberation. Throughout that journey she fulfills many roles, including cultural educator, narrative strategist, curator, and multimedia journalist. Over the last 15 years she has helped lead several media organizations, including the Boston Haitian Reporter, The Haitian Times, Feet in 2 Worlds, The Media Consortium, and Press On. She helped advance the independent media sector's racial equity strategy, development of local media networks, coverage of social justice movements, and editorial management for a distinguished study that measured the impact of collaborative news media. Currently, Manolia is the principal of Kwaze Media, a social impact and multimedia production firm that centers the narratives from communities of color to build institutions in their image. Her cultural scholarship explores how sacred spaces emerge in the digital evolution of the performing arts.
Samir Doshi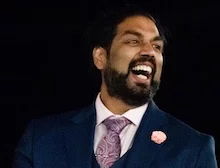 Samir Doshi is the director of Just Transitions at the CS Fund, working on supporting community power-building and self-determination through an intersectional approach to food and land sovereignty, worker justice, climate justice, grassroots democracy, and more for a future built on joy, justice, belonging, and liberation. Previously, Samir worked as an organizer and facilitator for movement organizations and communities pushing for transformational change and a Just Transition through a foundation of racial, gender, and intersectional justice. He worked for Obama Administration as a senior scientist and deputy division chief for USAID, where he led the Agency's programming on agile development, responsible data, and disaster/emergency feedback systems so programming could be more responsive and adaptive to community needs on the ground. Prior to another career in academia, Samir worked as an environmental engineer and humanitarian responder for local organizations and Indigenous communities around the world in dozens of countries on six continents. He has also worked in kitchens and farms for many years, loves to cook, cultivate plants, play in the wilds, and, along with his native plant ecologist wife Marit, is enraptured by their baby, Edhas Drømmer.
Khalilah Elliott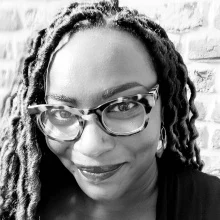 Khalilah Elliott is an accomplished marketing executive and independent producer whose portfolio reflects an unwavering commitment to expanding opportunities for women and people of color, while working to reverse past harms inflicted on traditionally underrepresented groups by the media and advertising industries. As the founder and chief disruptor of Gafford Communications, LLC, a revolutionary marketing and social impact communications agency, Khalilah's work sits at the intersection of entertainment and culture, social justice, and philanthropy—often bridging clients from diverse backgrounds. Prior to launching Gafford, Khalilah served as a marketing executive for legacy brands such as Disney and the world-famous Apollo Theater—developing multicultural marketing strategies for Broadway productions such as the Tony-award winner (Best Musical) Hadestown and Disney's Aladdin. Khalilah has also led numerous major fundraising campaigns including for the National Birth Equity Collaborative—one of the nation's leading reproductive justice organizations on the front lines of the Black maternal health and infant mortality crises. A Louisiana native who splits her time between Dallas, New York, and Washington, D.C., Khalilah holds a bachelor's degree in communications and theater arts from Dillard University, and a master's degree in performing arts administration from New York University.
Alisa Gravitz, Treasurer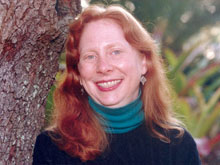 For more than 25 years, Alisa Gravitz has led Green America (formerly Co-op America), the national green economy organization. Green America develops marketplace solutions to social and environmental problems with key focus on community investment, fair trade, corporate responsibility, climate change, and solar energy. Green America's major events and publications include Green Festivals, the Green Business Conference, National Green Pages, and the Green American. Green America operates the nation's largest green living and green business networks. Alisa is also a nationally recognized leader in the social investment industry. She authored Green America's acclaimed Guide to Social Investing, with more than 1 million copies in print. As vice president of the Social Investment Forum, she played a key role in the dramatic growth of the socially responsible investing industry to $3 trillion dollars from less than $40 million in 1985. Alisa's board service includes the Positive Futures Network (YES! Media), Ceres, and Network for Good. She earned her MBA from Harvard University and her bachelor's degree in economics and environmental sciences from Brandeis University.
Lindsay Hill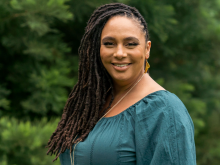 Lindsay Hill is a mother, partner, daughter, granddaughter, sister, and doula. Most importantly, she is an accountable future ancestor. Lindsay co-founded Threshold Philanthropy to redefine philanthropy as holistic community care and reparative investment—supporting Black and Indigenous women in a liberatory and healing culture, and partnering with and resourcing the movements, communities, leaders, healers, and artists who are dreaming and building the liberated world we know is coming. Prior to Threshold Philanthropy, Lindsay was the director of diversity, equity and inclusion and the K-12 education program officer at the Raikes Foundation. Before entering philanthropy, Lindsay spent four years as the founding executive director of Teach For America—Washington. Lindsay began her career as a fourth-grade teacher in Brooklyn, and then supported new teachers in three of New York City's boroughs. Lindsay was also the director of training and support for the "I Have a Dream" Foundation. She proudly sits on the board of directors for the Transformational Travel Council. She holds a bachelor's degree in sociology and public policy from Pomona College, and a master's degree in teaching from Pace University. Lindsay lives off-grid in a 40-acre forest outside of Mount Vernon, Washington, with her partner, Matt, and four children. Their goal is to build a space where activists across different social movements can heal, vision, co-conspire, and reacquaint ourselves with animals and nature. She is also building a space where Black, Indigenous, and people of color birthworkers, birthing parents, and families, can convene, learn, and welcome new life into our world amongst the trees.
Shalini Nataraj
Shalini Nataraj is currently vice president of programs with the Ing Foundation, a private philanthropy focused on advancing human rights. Prior to this, she was with the Global Fund for Women (GFW) for nine years, as vice president of programs, and then led GFW's Advocacy and Partnerships program, which focused on the United Nations and other multi-lateral agencies. She came to GFW from the Reebok Human Rights Award Program, where she was the associate director for six years. Shalini has deep experience in designing and implementing programs to promote human rights and systemic, positive change in the lives of marginalized communities, primarily through grantmaking. She has strong expertise in program design and management, evaluating social change initiatives, and in engaging donors in innovative philanthropic enterprises. Shalini has extensive experience working on human rights issues, with a specific focus on women's rights and on addressing societal inequalities with a feminist lens.
Elizabeth Sanders, Secretary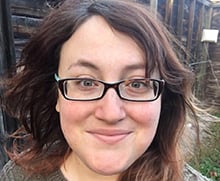 Elizabeth Sanders is a J.D. candidate at the University of Cincinnati College of Law and a fellow with the Ohio Innocence Project, an organization working to exonerate incarcerated individuals. She is the former general manager of WMMT, the community radio station of Appalshop, a 50-year-old arts and media nonprofit in Whitesburg, Kentucky. She is an alum of the STAY (Stay Together Appalachian Youth) Project, a member of the 2014 cohort of the Young Climate Leaders Network, and took part in It Takes Roots, a delegation of more than 100 Indigenous and frontline community members attending the COP21 climate talks. Elizabeth previously served as chair of Kentuckians for the Commonwealth, a 10,000+-member statewide grassroots organization, and presented at the 2018 International Conference on Penal Abolition in London, England. In her free time, Elizabeth enjoys embroidery, Dungeons & Dragons, and playing with her rescue dog, Clyde.
Cameron Trimble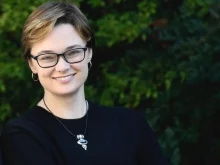 Cameron Trimble is a serial entrepreneur committed to the triple bottom line: a concern for people, peace, and the planet. Driven by an adventurous spirit, she runs businesses and NGO organizations, both secular and faith-based. She serves as a consultant, frequently appears on national and international speaking circuits, is a pilot, and an author of numerous books on leadership. Cameron currently serves as the board chair of Stop the Traffik USA, an NGO focused on putting an end to human trafficking around the world through the use of technology-driven intelligence-led prevention. As the CEO of Convergence, a nonprofit made up of subsidiary companies and organizations focused on organizational transformation, Cameron is particularly focused on human transformation and global consciousness. Her coaching clients are primarily executive leaders going through dynamic culture transformations. Diversity, she believes, is the source of lasting innovation and the driver of fair profit. Cameron has also enjoyed a career as an ordained pastor in the United Church of Christ, serving as the pastor of four congregations in the Atlanta area.