See Also: Founders
Julia Luz Betancourt, Social Impact Copywriter
Julia joined YES! in June of 2023 as our Social Impact Copywriter, using powerful storytelling to connect with our audiences, fundraise, and grow the voice of YES! She is an independent writer, journalist, and author with two published books, words in Truthout, Scheerpost, GEN-ZiNE, and the Latin Times, and previously interned at the Financial Times. As a mutual aid organizer with a degree in journalism and critical race and ethnic studies, Julia seeks to contribute to a media space where journalism and activism can come together in pursuit of social, environmental, racial, gender, class, and disability justice. She co-founded the Radical Love Free Store, a mutual aid community project supporting college students in Queens and NYC, during her studies. When she isn't writing articles or organizing with her community, Julia spends time with the Earth and writes songs about her life with her guitar, Moonlight.
Sunnivie Brydum, Editorial Director
Sunnivie joined YES! in 2019 as editorial director, overseeing daily editorial operations and online journalism. She previously directed original and multimedia content at Free Speech TV, a nonprofit network available in 40 million U.S. households. An LGBTQ media expert, Sunnivie was managing editor of The Advocate, where they led coverage of the nationwide embrace of marriage equality, and was one of the few out journalists on the ground covering the Pulse nightclub massacre in Orlando. They are an award-winning investigative journalist, whose work has appeared in outlets ranging from Vox and Bustle to Religion Dispatches, among others. As a former U.S. State Department Professional Fellow with the International Center for Journalists, she co-founded Historias No Contadas, an annual symposium elevating the voices of LGBTQ people in Latin America. They are a graduate of Syracuse University's S.I. Newhouse School of Public Communications, where she earned a B.S. in Magazine Journalism and was among the first to graduate with a minor in LGBT studies.
Evette Dionne, Executive Editor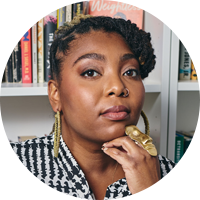 Evette is a culture journalist, critic, and editor who serves as the executive editor at YES!. Lifting as We Climb: Black Women's Battle for the Ballot Box, her middle-grade nonfiction book, was nominated for a National Book Award and won a Coretta Scott King Honor author. Her next book, Weightless, was released by Ecco in December 2022. You can find her across the web at @freeblackgirl.
Breanna Draxler, Senior Editor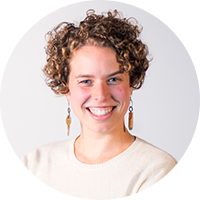 Breanna is a senior editor at YES!, where she has led coverage of environmental justice since she joined the team in November 2019. An award-winning journalist with nearly a decade of experience editing, reporting, and writing for national magazines, she won a 2020 National Magazine Award for a collaborative climate action guide that she published with Audubon Magazine. Breanna also writes, reports and edits for National Geographic online, Grist, and Audubon Magazine, among others. She serves as a board member for the Society of Environmental Journalists and the Northwest Science Writers Association. She also has a Master's degree in environmental journalism from the University of Colorado Boulder. Breanna is based out of Seattle, but has worked in newsrooms on both coasts and in between. Her previous staff positions include editing at bioGraphic, Popular Science, and Discover Magazine.
Kayla Ebron, Operations Support Specialist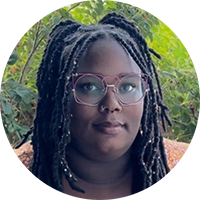 Kayla joined YES! in April 2022. Although born in North Carolina, she grew up in Acworth, Georgia, and later attended Savannah State University (the oldest public HBCU in Georgia) to study Mass Communications with a focus in Public Relations and a Minor in Mathematics. She joined the donor support and operations team as the Operations Support Specialist after relocating to Washington state with her fiancé, who proudly serves in the U.S. Navy. Kayla has a love for all things creative and aspires to own her own nail business. Kayla would describe herself as vibrant, easy going, and lover of all things fashion and creativity. When asked what her favorite thing about herself was, she said, "My favorite thing about myself is my style. I strive to radiate a fun and colorful energy, and the best way for me to express that is through my style. Whether it be a silly pair of glasses, some ridiculously colorful nails or a novelty/unconventional purse, style is my main form of expression! It's a big part of my personality and identity that I take great pride in."
Christine Hanna, Executive Director
Christine came to YES! in 2017 with an extensive career in nonprofit management, marketing, and strategic development, and a deep commitment to advancing just and sustainable local economies. After receiving her MBA from the University of Washington, she spent several years working with online marketing companies, including goNextdoor, a company she co-founded. In 2002 she joined sustainability think tank Sightline Institute as managing director, where she was responsible for fundraising, operations, and strategic planning and execution. Inspired by the "living economies" vision, she co-founded Seattle Good Business Network in 2010, where she developed programs supporting and connecting hundreds of local businesses. Christine is a BALLE Local Economies Fellow, served on the City of Seattle's Economic Development Commission, and is a board member with Seattle Good Business Network.
Doug Indrick, Technology Manager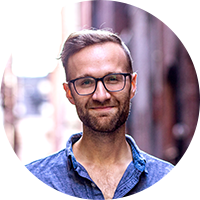 Doug is a musician, photographer, and nonprofit IT manager and consultant. He originally hails from snowy upstate New York, where he previously worked in the solar energy and building efficiency industries. Doug has been living in the Pacific Northwest since 2014, where he greatly enjoys Seattle's excellent music scene and bike paths. Doug is also on the board of Salish Sea Cooperative Finance, a co-op focused on reimagining student debt.
Sonali Kolhatkar, Racial Justice Editor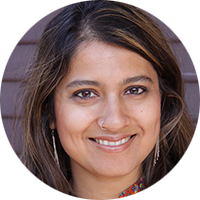 Sonali joined YES! in summer 2021 as Racial Justice Editor, building on a long and decorated career in broadcast and print journalism. She is the host and creator of Rising Up with Sonali, a nationally syndicated television and radio program airing on Free Speech TV and dozens of independent and community radio stations. She is also a writing fellow with Independent Media Institute, and was previously a weekly columnist for Truthdig.com. She is the author of Bleeding Afghanistan: Washington, Warlords, and the Propaganda of Silence, and the co-director of the nonprofit group, Afghan Women's Mission. She has a Master's in Astronomy from the University of Hawai'i, and two undergraduate degrees in Physics and Astronomy from the University of Texas at Austin. Sonali reflects on "My Journey From Astrophysicist to Radio Host" in her 2014 TEDx talk of the same name.
Michael Luong, Associate Art Director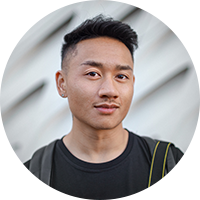 Michael joined YES! as the Associate Art Director in the summer of 2021. He has worked in publishing over the past seven years and has a passion for bringing stories to life with visuals. He has worked as a Digital Art Manager for Out Magazine, The Advocate, Pride.com, and HIV Plus Magazine. He's also worked as a freelance designer for the nonprofit publication, Next City. His most recent experience in publishing was as an Editorial & Marketing Designer for Deadline. In his free time he enjoys morning hikes, and engaging in everything creative.
Kimi Mehlinger, Donor and Subscriber Support Specialist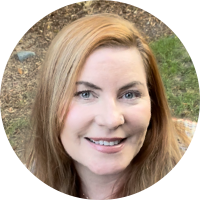 Kimi's professional background is in customer service, executive administration, and mortgage lending. She started working at 13 with a family business, where she helped with manufacturing, sales, and accounting. She attended junior college at Saddleback and Irvine Valley in the '90s and lived most of her life in Orange County, Calif. She's married, with one son, and because of this child, she says, "I feel the need to be a part of something greater than myself that is impacting this world in a positive way, especially when there is so much going on that threatens to destroy the America I once knew, the world I once wanted to explore and the quality of life that is quickly becoming more and more difficult for the next generation to enjoy. This magazine and its authors and editors and staff are working hard to inspire, reach, and teach how to maintain, sustain and heal our world on a daily basis; and to be a part of that, to know that it even exists, gives my heart hope."
Iman Mohamed, Digital Producer
Iman Mohamed came to YES! as a social media intern in January of 2020 before joining the staff in 2021. Iman manages YES! social media accounts, supports the editorial team with online production, and creates social content. A media enthusiast with a degree in journalism and international studies from the University of Washington, Iman specializes in digital storytelling and creative promotion of digital articles. She has reported for Seattle Globalist, The UW Daily, and interned at Real Change. In her free time, Iman likes to read mystery books, travel, and hang out with her friends. 
Kathy Murphy, Accounting Manager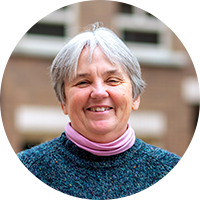 Kathy joined YES! in the summer of 2019 following a varied career contributing to organizations trying to impact their communities in a positive way. Kathy graduated from Washington State University with a degree in Elementary Education. After a year of classroom teaching in public schools, Kathy decided that was not her thing, so she embarked on a decade working for alternative education programs. She worked for residential programs, leading horse-packing and hiking trips and aboard traditional sailing vessels. All of these experiences were based around showing students that strangers can come together, build a community and together successfully accomplish new things. Curiosity about the world outside the U.S. led to Peace Corps West Africa, where she taught in a bush school and facilitated development projects. After returning, she co-founded two businesses, the nonprofit Salish Sea Expeditions and a local veterinary practice. Kathy also volunteered as a mentor for a refugee family, an assistant providing vet care for pets of the homeless, and as a K9 handler for the county search and rescue unit.
Paula Murphy, Fulfillment Manager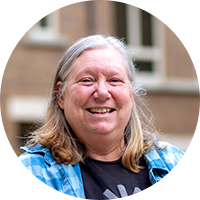 Paula joined YES! Magazine in December 2007. Growing up landlocked in the Midwest, Paula always had a strong desire to get to know the wet half of our planet—which she satisfied by studying oceanography and marine biology, and by becoming a certified master scuba diver. Her time on dry land is spent raising her children, Christopher, Emerson, and Marina, advocating for cloth diapers, attachment parenting, and the family bed. She is a strong supporter of the Waldorf school on Bainbridge Island and also volunteers as a seamstress for local theater productions. Being a part of the staff at YES! supports Paula's interests in making the earth a cleaner, more sustainable planet for her children and future generations.
Julia Pagán, Director of Finance and Organizational Development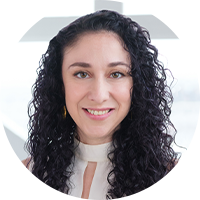 Julia comes to YES! with meaningful experience and success in building and transforming organizations to operate in direct alignment with their values, particularly around racial equity and inclusion.  She has a long career at the intersection of philanthropy and social change within economic development, public policy, legal aid, and movement building. She brings valuable expertise in organizational and business development and financial management that help elevate impact and achieve sustainability and financial health. The founding Deputy Director of Our Children Oregon and former Deputy Executive Director of the Airport Minority Advisory Council, Julia has learned from a cross section of organizations to bring financial management, program design, and operations into alignment with the organization's mission. Julia loves working to connect "people" with "process" to create equity centered, inclusive, and sustainable cultures rooted in their shared mission, vision, and collective humanity. A mother of Mexican heritage, she lives in Portland, Oregon with her 8-year-old son their many indoor plant babies.
Natalie Pryor, Art Director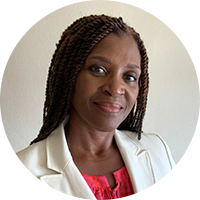 Natalie was named Art Director at YES! in November of 2021. She previously worked at The Justice Collaborative and The Appeal as their Design Coordinator. She held the same title at Lambda Legal, where she was responsible for national campaigns, editorial and donor-specific projects such as annual reports. Her experience in publishing includes positions from Designer to Art Director for trade, news, and special interest publications, including Parade Magazine, Emergency Medicine, and Black Enterprise. She has been featured in Print Magazine as one of the Top 50 People To Watch and has received awards from Print Magazine and The Rx Club. Natalie is passionate about issues around equality and racial justice. She loves to stay grounded by taking long walks in the forest, surrounded by trees and the sounds of nature. 
Yvonne Rivera, Finance and HR Manager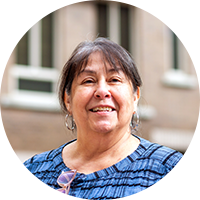 Yvonne comes to YES! with strong interests in business, technology, and education. Prior to joining YES! Yvonne was a contract administrator for Boeing and taught math, technology, and Spanish at Silverwood School in Poulsbo, Washington. Most recently, she taught GED classes to students at the Kitsap Adult Center for Education and at the Suquamish Education Tribal Center. Yvonne earned her B.S. in Business Administration from the University of Southern California and an M.S. in Higher Education from Walden University. She is a native of New Mexico and identifies Portugal and Northern Spain as her favorite travel destinations.
Raquel Salazar, Audience Relations and Development Manager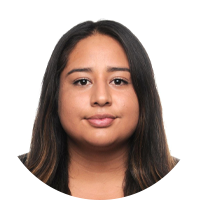 Raquel joined YES! in the spring of 2023 as the Audience Relations and Development Manager, building upon her communications, engagement, and coalition-building experience. She is passionate about creating meaningful relationships to elevate community voice and support systems change work. Raquel received her Master's in Public Health Policy and Management at Oregon Health and Science University in 2021 and continues to highlight the importance of intersectionality and social determinants of health through her work. Born and raised in Arizona, Raquel now resides in Portland and loves to hike throughout the Pacific Northwest, spend time with her cat Benito, and search for her next concert outing.
Melia Smith, Foundation Relations Manager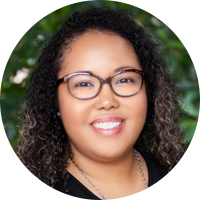 Melia Smith joined YES! In 2022 as the Foundation Relations Manager. Previously, she's done fundraising for social and human services organizations and has broad spectrum experience in the fundraising field. She's excited about and invested in the movement to make fundraising and philanthropy spaces anti-racist and more equitable and writes about her experiences and critiques of the industry on the Community-Centric Fundraising hub.
She earned a B.A. in Sociology from Pepperdine University and grew up in Las Vegas, Nevada (and proudly does not know how to play any table games). She abandoned the heat of southwest for the snowbanks of the Twin Cities in Fall 2022. In her free time, Melia enjoys watercolor painting, calligraphy, poetry, listening to whatever playlists Tidal recommends for her, commentating on awards show fashion and petting every dog she meets.
Ayu Sutriasa, Digital Editor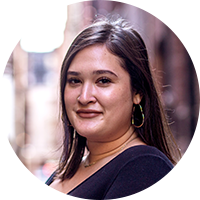 Ayu Sutriasa (she/her) joined YES! in February 2017 as a social media intern. She graduated from Macalester College in St. Paul, Minnesota, in 2016. As digital editor, she is responsible for publishing all digital content, helping the editorial team stay plugged in to the ever-changing landscape of social media, and assigning and editing stories in the health and wellness beat. Ayu likes to spend her spare time studying herbalism, listening to capitalism-critical wellness podcasts, and learning BTS choreography.
Lauren Valle, Salesforce Administrator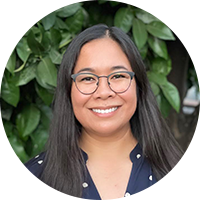 Lauren joined YES! in 2021. After graduating from Hawai'i Pacific University (B.A. English), she worked as a Legislative Analyst for the Hawai'i State Legislature. It was during the legislative session that she observed in depth the positive impact that small nonprofits can have on their communities, and since then she has worked primarily in nonprofit in various roles, from advocacy and case management to development. Throughout her career, she gravitated toward learning new ways to utilize the databases used by the organizations she worked for, and helping her teams find the most efficient ways to manage their data. This eventually led her to Salesforce and her journey from "Accidental Admin" to full-time Salesforce Administrator. Lauren is based in Los Angeles, where she enjoys experimenting in the kitchen, reading fiction by BIPOC authors, exploring outdoor and night markets, being a member of Women Who Whiskey, and following the NWSL and USWNT with her partner. She's especially excited about the NWSL bringing a team to L.A., and becoming a season ticket holder for Angel City FC.
Chris Winters, Senior Editor
Chris is the a senior editor at YES!, covering democracy and the economy. He has spent two decades in journalism writing news and commentary on government, politics, business, technology, science, the environment, and Native American issues. Originally from Maryland, he studied film and broadcasting at the University of North Carolina at Greensboro and creative writing at Emerson College, served in the Peace Corps in Hungary, and spent some time working in the bowels of a giant high-tech company near Seattle. He also enjoys playing guitar and writing fiction, and fencing, and has traveled across the U.S. and Mexico and throughout central Europe. Follow him on Mastodon or Twitter.