See Also: Founders, Interns, Contributing Editors
Sunnivie Brydum, Editorial Director
Sunnivie joined YES! in 2019 as editorial director, overseeing daily editorial operations and production of the quarterly print magazine. She previously worked at Denver-based national nonprofit network Free Speech TV, where she guided original and multimedia content available in 40 million U.S. households. An LGBTQ media expert, she served as managing editor of The Advocate, where she led coverage of the nationwide embrace of marriage equality, and was one of the few out journalists on the ground covering the Pulse nightclub massacre in Orlando. She is an award-winning investigative journalist, whose work has appeared in outlets ranging from Vox and Bustle to Religion Dispatches, among others. As a former U.S. State Department Professional Fellow with the International Center for Journalists, she co-founded Historias No Contadas, an annual symposium elevating the voices of LGBTQ people in Latin America, now in its fifth year. She is a graduate of Syracuse University's S.I. Newhouse School of Public Communications, where she earned a B.S. in Magazine Journalism and was among the first to graduate with a minor in LGBT studies.
Camille Gomez, Donor Stewardship Manager
Camille joined YES! Media in November of 2018. With her, she brought a passion for philanthropy and a wealth of experience in nonprofit fundraising and donor stewardship. Her early career began as a fundraising phone-a-thon caller for the University of Idaho while she was earning her B.S. in Psychology. It was during this time Camille discovered she enjoyed connecting with people and helping them reach their philanthropic goals. Since then, she has been a professional fundraiser for several prominent universities, the 5th Avenue Theatre, and most recently IslandWood. When Camille isn't connecting with donors, she is busy raising her young daughter in Kitsap County alongside her husband. In her free time you can find her singing in a local band on the weekends. Being a part of the staff at YES! has been an exciting opportunity for her and she is thrilled to be a part of an organization that inspires people to create a just, sustainable, and compassionate world.
Matt Grisafi, Senior Director of Product and Marketing
Matt Grisafi joined YES! in 2018. A seasoned digital media leader and strategist with two decades of experience across every facet of the publishing industry, he is also a content strategist with Microsoft's Bing News team. Matt joined YES! after four years at Seattle environmental news site Grist, where he led teams in product, audience, and business development, and launched the organization's in-house content marketing agency. Before relocating to the Pacific Northwest, Matt served as executive editor and GM of two national award-winning media groups in the Philadelphia market for Digital First Media before managing content strategy and editorial products for Project Thunderdome, the company's national content hub serving more than 100 media publishers across the country. When he's not geeking out about digital media, he's geeking out about baseball, food, new technology and music—but mostly just enjoying life in Edmonds, Washington, with his family of four.
Christine Hanna, Executive Director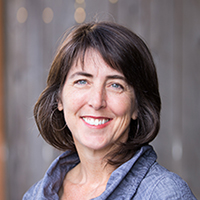 Christine came to YES! in 2017 with an extensive career in nonprofit management, marketing, and strategic development, and a deep commitment to advancing just and sustainable local economies. After receiving her MBA from the University of Washington, she spent several years working with online marketing companies, including goNextdoor, a company she co-founded. In 2002 she joined sustainability think tank Sightline Institute as managing director, where she was responsible for fundraising, operations, and strategic planning and execution. Inspired by the "living economies" vision, she co-founded Seattle Good Business Network in 2010, where she developed programs supporting and connecting hundreds of local businesses. Christine is a BALLE Local Economies Fellow, served on the City of Seattle's Economic Development Commission, and is a board member with Seattle Good Business Network.
Doug Indrick, IT Manager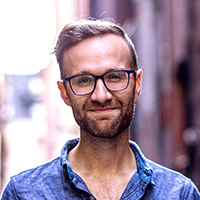 Doug is a musician, photographer, and nonprofit IT manager and consultant. He originally hails from snowy upstate NY, where he previously worked in the solar energy and building efficiency industries. Doug has been living in the Pacific Northwest since 2014, where he greatly enjoys Seattle's excellent music scene and bike paths. Doug is also on the board of Salish Sea Cooperative Finance, a co-op focused on reimagining student debt.
Zenobia Jeffries Warfield, Executive Editor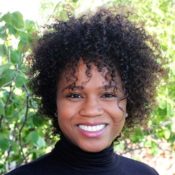 Zenobia Jeffries Warfield has been in media going on 15 years. As a reporter, managing editor and editor, she honed her journalism skills for nearly eight years at a community newspaper in her hometown of Detroit, where she is based. She joined the YES! editorial team in the summer of 2016. In addition to writing and editing, she has produced, directed and edited a variety of short documentaries focused from community movements to international democracy. Zenobia is the mother of two young adults—a college graduate (May 2017) and a soon-to-be grad (May 2019). She takes as much pride in her career as a mother as she does in her career as a media professional. Particularly she enjoys traveling, and has traveled to Mexico, the Caribbean, and four countries on the African continent (South Africa, Mozambique, Senegal, and Ghana). She considers herself a global citizen, and is always searching for ways to better herself, her family, her community and the world. She earned degrees from Rochester College, Rochester, Mich. (B.S. Mass Communication), and Wayne State University in Detroit (M.A. Communication with an emphasis in Media Studies).
Natalie Lubsen, Marketing Manager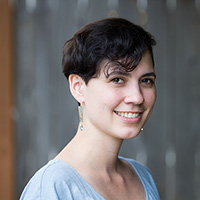 Natalie came to YES! in 2013 as an intern before joining the staff in 2015. She manages YES!'s marketing and email program, and works closely with the development and customer care teams to turn readers into YES! supporters.  Natalie was born and raised in Virginia, where meeting the pigs at the local farm sparked her passion for animal rights and social justice. Growing up just outside the beltway fed her interest in politics and she earned a B.A. in Political Science from Amherst College. In her free time, Natalie enjoys spotting critters at the beach and singing in harmony.
Tracy Matsue Loeffelholz, Creative Director
A 20-year career as a newspaper editor and art director took her family across the country a few times and included the Seattle Times, Virginian-Pilot, Denver Post, and Rocky Mountain News. She art directed two Pulitzer finalist investigative series, and led two redesigns that won SND World's Best Designed Newspaper designations. She joined YES! in 2006 and has enjoyed the challenge of visually bringing to life the magazine's powerful ideas. During her tenure as editorial director, she designed a digital-first newsroom responsive to daily news and led award-winning coverage of Standing Rock. She built a diverse editorial team and created the racial justice, civil liberties, and Native rights beats. Tracy lives on Bainbridge Island, where she uses her home as a test kitchen for all of the magazine's ideas. She commutes by bicycle, tends a permaculture backyard, and grows food—lately including oysters on co-worker Audrey's beach.
Kimi Mehlinger, Customer Service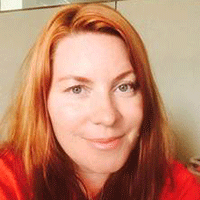 Kimi's professional background is in Customer Service, executive administration, and mortgage lending. She started working at 13 with a family business, where she helped with manufacturing, sales, and accounting. She attended junior college at Saddleback and Irvine Valley in the '90s and lived most of her life in Orange County, California. She's married, with one son, and because of this child, she says, "I feel the need to be a part of something greater than myself that is impacting this world in a positive way, especially when there is so much going on that threatens to destroy the America I once knew, the world I once wanted to explore and the quality of life that is quickly becoming more and more difficult for the next generation to enjoy. This magazine and its authors and editors and staff are working hard to inspire, reach, and teach how to maintain, sustain and heal our world on a daily basis; and to be a part of that, to know that it even exists gives my heart hope."
Enkhbayar Munkh-Erdene, Designer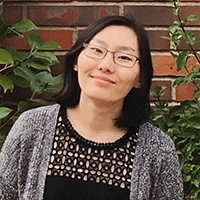 Enkhbayar is a multidisciplinary designer who enjoys creating meaningful experiences through design and strives to use her skills to inspire positive change in her community. She graduated from Western Washington University in 2015 with a Bachelor of Arts in design and a minor in user experience. Enkhbayar was born in Mongolia, raised in Missouri, and has lived in beautiful, rainy Washington for over a decade. She is a big fan of crime novelist Tana French and enjoys binge-watching Netflix. She is the youngest of three sisters, and her parents often confuse them for each other. Feel free to call her Enk.
Kathy Murphy, Bookkeeper/Office Manager
Kathy joined YES! in the summer of 2019 following a varied career contributing to organizations trying to impact their communities in a positive way. Kathy graduated from Washington State University in Elementary Education. After a year of classroom teaching in public schools, Kathy decided that was not her thing, so she embarked on a decade working for alternative education programs. She worked for residential programs, leading horse-packing and hiking trips and aboard traditional sailing vessels. All of these experiences were based around showing students that strangers can come together, build a community and together successfully accomplish new things. Curiosity about the world outside the U.S., led to Peace Corps West Africa where she taught in a bush school and facilitated development projects. After returning, she co-founded 2 businesses, the non-profit Salish Sea Expeditions and a local veterinary practice. Kathy also volunteered as a mentor for a refugee family, an assistant providing vet care for pets of the homeless and as a K9 handler for the county search & rescue unit. Kathy is now looking forward to contributing to the efforts of YES
Paula Murphy, Fulfillment Manager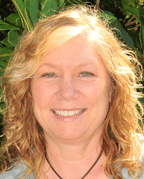 Paula joined YES! Magazine in December 2007. Growing up landlocked in the Midwest, Paula always had a strong desire to get to know the wet half of our planet—which she satisfied by studying oceanography and marine biology, and by becoming a certified master scuba diver. Her time on dry land is spent raising her children, Christopher, Emerson, and Marina, advocating for cloth diapers, attachment parenting, and the family bed. She is a strong supporter of the Waldorf school on Bainbridge Island and also volunteers as a seamstress for local theater productions. Being a part of the staff at YES! supports Paula's interests in making the earth a cleaner, more sustainable planet for her children and future generations.
Yvonne Rivera, Finance and HR Manager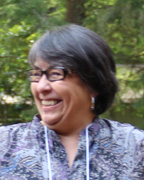 Yvonne comes to YES! with strong interests in business, technology, and education. Prior to joining YES! Yvonne was a contract administrator for Boeing and taught math, technology, and Spanish at Silverwood School in Poulsbo. Most recently, she taught GED classes to students at the Kitsap Adult Center for Education and at the Suquamish Education Tribal Center. Yvonne earned her B.S. in Business Administration from the University of Southern California and an M.S. in Higher Education from Walden University. She is a native of New Mexico and identifies Portugal and Northern Spain as her favorite travel destinations.
Jon Sayer, Salesforce Administrator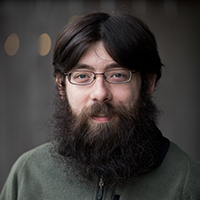 Jon Sayer is YES! Media's Salesforce Administrator, meaning he manages our database of subscribers and donors. He was first connected to YES! in 2008 when he was the Online Editorial Intern. He then spent nine years building his career as a maker and caretaker of nonprofit websites and Salesforce databases, working for such organizations as Crosscut Public Media, Groundwire, and School's Out Washington. In addition, he served two years in the Peace Corps in Romania. He always wanted to work again for a company just like YES!, so when the opportunity came to return in 2018, he did! In his spare time, Jon hikes, travels, and spends too much time on the internet.
Robin Simons, Grants Manager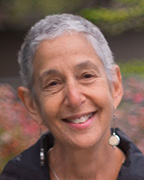 Robin Simons joined YES! as Development Manager in October 2014. She is a longtime YES! reader and brings to her position an extensive background in nonprofit management. She has worked with the Smithsonian Institution, the National Endowment for the Arts, the Boston and Denver Children's Museums, and most recently the Kitsap Humane Society, helping organizations strengthen both their programs and their operating procedures. She is also the author or co-author of nine nonfiction books on a wide variety of topics, from raising a child with a disability (After the Tears, Harcourt Brace, 1987) to making games, science projects and art out of recycled materials (Recyclopedia, Houghton Mifflin, 1976).
Ayu Sutriasa, Digital Editor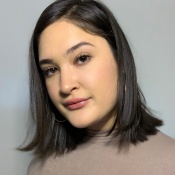 Ayu Sutriasa (pronouns she/her) started as a social media intern at YES! in 2017. At YES!, she is responsible for publishing all digital content, helping the editorial team stay plugged in to the ever-changing landscape of social media, and assigning and editing stories in her beat, gender and body politics. She is passionate about fat liberation and self-care.
Audrey Watson, Finance & Operations Director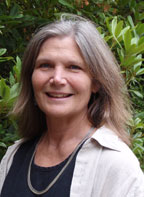 Audrey joined the staff in Fall of '98 as manager of Marketing and Outreach, moved to Online Managing Editor in fall of 2002, and to Finance and Operations Director in 2009, where she combines her interests in communication, sustainability, social justice, and technology. Previously she worked as a product marketing manager for Microsoft and as a marketing manager, developer manager, and systems analyst for various computer-related companies. Outside of work, Audrey loves to do fiber and metal arts and crafts, volunteers for various organizations, enjoys traveling, and lives in cohousing. Audrey holds a B.A. in Applied Math from the University of Michigan, an M.S. in Computer Engineering from Stanford University, and an M.A. in management and consulting from the Leadership Institute of Seattle.
Chris Winters, Senior Editor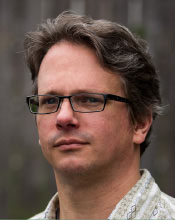 Chris is the economics and politics editor for YES! Magazine. He has spent two decades in journalism writing news and commentary on government, politics, business, technology, science, the environment and Native American issues. Originally from Maryland, he studied film and broadcasting at the University of North Carolina at Greensboro and creative writing at Emerson College, served in the Peace Corps in Hungary, and spent some time working in the bowels of a giant high-tech company near Seattle. He enjoys playing guitar, writing fiction, and fencing, and has traveled across the U.S. and Mexico and throughout central Europe.