6 Ways to Take Action in the Calm Before the Trump
In the wake of Donald Trump's election, I went through the various stages of grief. I feared for the safety of my interracial family in Pennsylvania, where a majority voted for him. I still cringe whenever I read about another swastika or racial epithet etched into a facade or bench near my hometown. According to the Southern Poverty Law Center, people committed over 200 acts of election-related harassment and intimidation in the three days following the election.
Attacks on people of color are just the beginning.
Attacks on people of color are just the beginning. Trump has outlined policies that would damage the climate, ban the entry of Syrian refugees, and limit access to reproductive rights. And if you think Trump is all talk, consider this: Past presidents have accomplished about 75 percent of what they promised to do during their campaign, according to a 1984 study by political scientist Michael Krukones.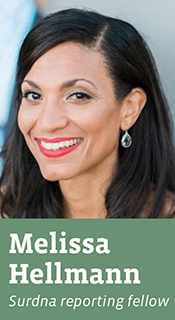 Along with many of my friends who are LGBTQ, Muslim, female, and people of color, it's likely that some of my own rights will be eroded in the upcoming years. And that's hard to accept.
Although it's easy to feel dejected and helpless, Junot Diaz's recent New Yorker essay on Trump's America reminds me that it's time to put on the boxing gloves and get into the ring: "And while we're doing the hard, necessary work of mourning, we should avail ourselves of the old formations that have seen us through darkness," Diaz wrote. "We organize. We form solidarities. And, yes: we fight. To be heard. To be safe. To be free."
With Diaz's suggestion in mind, I've put together a partial list of organizations and projects that need my support to push back against attacks to the environment and civil rights:
1. Join a Local Political Organization
By the end of January, Republicans will have control of the White House, House, and Senate; it will be more difficult to check Trump's power.
That means resistance has to come from the ground up. To help build it, join a local political organization such as your township or county's Democratic or third-party groups. Even if you're critical of the parties, adding your voice can help push it in the direction you want. Nonpartisan community groups are another option.
Some of these organizations serve as a one-stop shop for registering people to vote, organizing protests, phone banking, and canvassing. The groups also vet and support local candidates for the school board and township supervisor.
Peaceful protests provide a space to make alliances with others who have similar beliefs and to express your grief, rage, and solidarity.
Although the next presidential election won't be for another four years, the midterm elections in two years will be a chance to win back some power in Congress. In 2018, all 435 seats in the House of Representatives and 33 of 100 Senate seats will be up for election. Consider phone banking, registering people to vote, or working on a campaign for a candidate or initiative you love. These actions could help inform the electorate before the next high-stakes election.
2. Spend Time with Refugees and Immigrants
Much of Trump's campaign hinged on promises to expel undocumented immigrants, place a moratorium on Muslim immigration, and block the entrance of Syrian refugees. Following the election, many refugee communities throughout the nation have expressed anxieties about their future.
In the wake of this deeply polarizing election, it's important to build bridges and maintain relationships with these communities.Consider reaching out to a local Muslim community center and joining a multicultural holiday celebration. Show marginalized communities in your area that acts of hatred and bigotry will not stand under your watch.
ReliefWeb, a United Nations website that provides information to humanitarian relief organizations, has a list of organizations that you can volunteer with or donate money to.
3. Donate time or money to family planning organizations
Reproductive rights will be on the line. The overturning of Roe v. Wade would disproportionately affect rural and poor women and women of color. Donate to your local Planned Parenthood, a nonprofit organization that provides reproductive health care and sex education. You can also volunteer at a local family planning clinic by escorting patients to and from the establishment.
Congress could also partially or entirely repeal the Affordable Care Act, which guarantees women free access to birth control. If you're a woman of childbearing age who enjoys her independence, consider implanting long-acting reversible contraception to avoid any unplanned pregnancies for several years. An Intrauterine device (IUD) lasts between three to twelve years, so it's likely to outlast a Trump presidency. It is the one of the most effective forms of birth control, according to Planned Parenthood, and can be removed by a health care provider at any time. Without health insurance, IUDs can cost up to $1,000, a financial barrier for many.
4. Support Organizations that Protect the Environment
The nation's climate decisions will be critical for future generations, and yet Trump has called the human influence on climate change a "hoax." Myron Ebell, whom Trump appointed to lead the U.S. Environmental Protection Agency's transition team, is also a global warming skeptic who told Vanity Fair in 2007 that climate change is "nothing to worry about." Additionally, Trump wants to increase offshore drilling, fracking, and the use of coal.
If this scares you, consider volunteering for local organizations that work to protect the environment. Sign up to clean rivers, pick up trash, or plant trees. The Environmental Protection Agency lists on its website a series of personal actions to reduce greenhouse gas pollution, such as unplugging electronics when you're not using them, using public transportation, and recycling glass, paper, and plastic.
5. Help Prevent Gun Violence
Congress could pass a law dismantling local gun restrictions. Part of Trump's gun platform includes allowing concealed carry permits to be valid nationwide. He also vowed that he would "get rid of gun free zones" in a speech to the National Rifle Association, an organization that advocates for expanding gun rights.
To combat gun violence, start by raising awareness. Discuss gun violence during city council meetings, write a letter to the mayor, or ask your public health department to make gun violence prevention a priority.
Rachel Davis, managing director at Prevention Institute, says that ballot measures that raise revenue for community programs could also be an effective way to prevent gun violence. In 2014, Oakland voters passed a ballot measure that, in part, funded an outreach program that offers training in conflict management. Teams are placed in high crime areas to establish relationships with residents. For example, on regular walks through neighborhoods, outreach teams might interrupt heated arguments before they escalate. Additionally, Davis stresses that neighborhoods with high rates of violence also tend to have high rates of trauma. She recommends that neighbors in such areas come together for healing through art, music, and community dialogue.
6. Join a Racial Justice Coalition
This holiday season could prove to be particularly stressful for those unsure of how to navigate difficult conversations during family get-togethers? The presidential campaign brought out deep-seated racism, xenophobia, and misogyny. Racial justice organizations can use community building to deal with that.
Showing Up for Racial Justice is a national network of groups and individuals organizing White people for racial justice. It organizes protests and holds political education sessions to deepen members' understanding of systemic racism with a goal of fostering a diverse movement for racial justice. Leaders regularly seek feedback from people of color to ensure that their efforts are effective. The organization lists affiliated groups that do similar work throughout the nation on its website.
So take time to sit with your feelings, but don't wait too long to take action. When you're ready, you'll have your work cut out for you.
This article was funded in part by the Surdna Foundation.