One Solution to Make Women Scientists More Visible
This Earth Day, scientists, educators, and concerned citizens will gather in Washington, D.C., and across the country to march in defense of science—and everything that depends on it. Should we expect the March for Science protestors to pack city streets like the Women's March? Perhaps. After all, women have plenty of reasons to be concerned about the future of science in this country.
Should we expect the March for Science protestors to pack city streets like the Women's March?
Women's representation is increasingly critical in science and technology—fields that have essential impacts on women's health, environment, and ability to effect change. And yet, despite accounting for 47 percent of graduate-school enrollment in science and engineering in 2003, women made up just 29 percent of the science and engineering workforce in 2013, according to the National Science Foundation.
One former researcher is trying to change that by increasing the visibility of women's contributions to science. Her medium? Illustrated posters.
Designer Amanda Phingbodhipakkiya's project, Beyond Curie, showcases 32 female scientists and their enormous contributions to the field, from sending men to the moon to programming the world's first computer. She intends to expand the household list of recognized female scientists, many of whom are absent from grade-school history books. Marie Curie may be the most well-known female researcher, in part for being the first woman to win a Nobel Prize, but she isn't the only one, by any means. Phingbodhipakkiya's collection highlights 16 Nobel Prize winners and 16 other female scientists of various nationalities and fields.
Phingbodhipakkiya is a scientist in her own right. She studied neuroscience at Columbia University and did Alzheimer's research at its medical center. When she discovered how difficult it was to get people excited about the nitty-gritty of her work, she looked to graphic design for a solution.
"As a scientist, I didn't have the tools or the knowledge to convey the vital urgency of my work," she said. "I found that it wasn't just me and it wasn't just our lab. It was an entire medical center that suffered from this same inability."
"I hope they end up in every classroom."
Phingbodhipakkiya's subsequent experience linking science and design led her to hatch Beyond Curie shortly after the 2016 presidential election. Encouraged by an acquaintance with campaign experience, she decided to contribute to this intersectional zeitgeist as a self-styled "citizen designer."
With the March for Science around the corner, Phingbodhipakkiya has made several posters available for download. They are perfect for hoisting at your local rally or posting around town in the march's wake, but her aspirations for the series' impact don't stop there.
"I hope they end up in every classroom so that little girls can see these really powerful women and stop wondering if they can make an impact in science, and know that they absolutely can," she said.
Below are a few of our favorite designs:
Katherine Johnson
The woman who sent a man to the moon
Chien-Shiung Wu
The First Lady of Physics
Rachel Carson
The mother of the environmental movement
Mae Jemison
The first Black woman in space
Carol Greider
The woman who discovered telomerase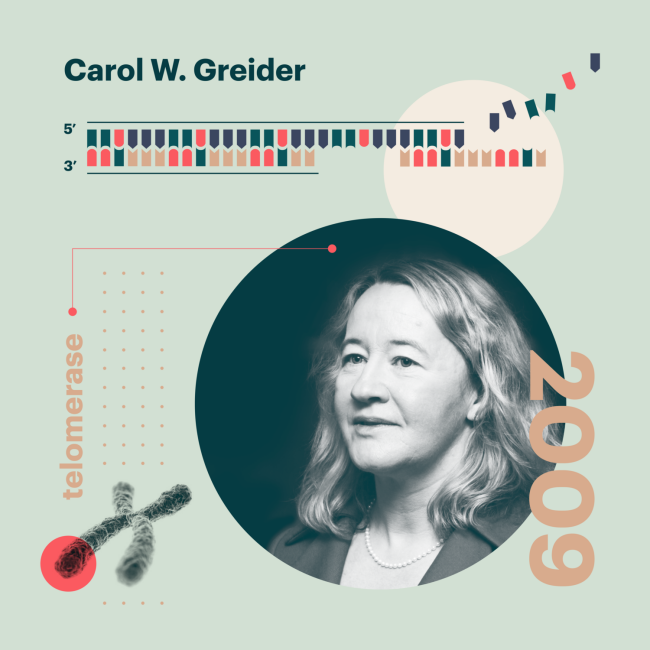 Ada Lovelace
The world's first computer programmer