It's Not Just the South: Here's How Everyone Can Resist White Supremacy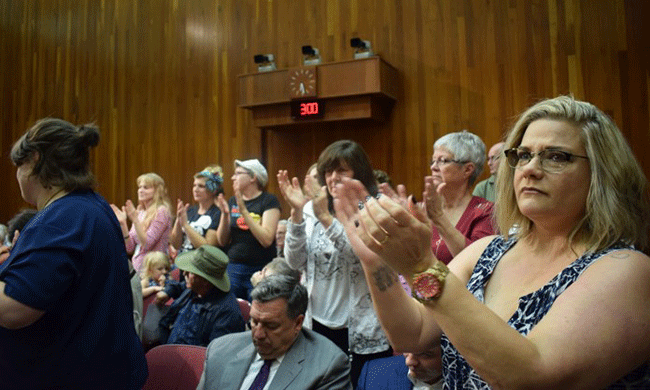 The events in Charlottesville, Virginia, had a familiar echo for some in Greensboro, North Carolina. Nearly 40 years ago, a group of Ku Klux Klan members and Nazis opened fire on a workers rights demonstration led by African Americans. Five died. The shooters were acquitted in criminal court by an all-white jury. A civil trial later found the shooters and the KKK jointly responsible for one of the killings, along with the police who failed to show up despite being informed that armed KKK members and Nazis were headed to the march with the intent to kill.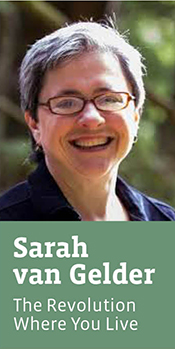 For years, the story of that event was contested—some wanted to call it a shootout, suggesting that all parties were to blame. Others wanted the story to be forgotten, and fought efforts to examine what happened.
But with the events this month in Charlottesville, something shifted. On August 15, the Greensboro City Council voted 7-to-1 to apologize to the victims of that 1979 shooting and to their families.
Greensboro was one of my stops on a four-month road trip I took in late 2015 that resulted in my book, The Revolution Where You Live. I visited a museum housing the city's famous lunch counter where four African American students conducted a sit-in that eventually forced Woolworths, and other businesses, to desegregate. I learned about the 1979 shootings, and interviewed residents about the Truth and Reconciliation Commission that followed.
Back in 2004, the City Council had refused to participate in the TRC process, but a group of local and national figures held hearings and wrote up a report anyway. Their report helped end the claim that both sides were responsible for the violence—just the sort of false equivalencies claimed by President Trump following Charlottesville. That report laid the groundwork for this month's apology.
Greensboro is just one of dozens of places around the country taking a stand against white supremacy in the wake of the violent events in Charlottesville. Since the men outfitted in white polo shirts and khakis and carrying tiki torches came with their racist and anti-Semitic slogans, cities and universities from Missouri and Florida to Alabama and Arizona have been removing Confederate monuments. And when officials fail to act, citizens have taken it upon themselves to remove the monuments, as a group did in Durham, North Carolina. According to The New York Times, more than 30 Confederate monuments have been or will soon be removed.
Every region of our country has its history of racial exclusion and white supremacy.
Rooting out white supremacy is not a task that belongs only to those communities with Confederate monuments, though. Every region of our country has its history of racial exclusion and white supremacy, enforced to this day by domestic terrorism, laws, regulations, and police discrimination. Every region has seen people of color, especially African Americans, forced off of land that they farmed; out of businesses, schools, voting booths; and often into poverty through menial underpaid work, overpriced slums, and policing practices that disproportionately target people of color.
On my road trip, I gathered stories of communities taking action to root out white supremacy. Here are a few solutions that came out of that, which I explore more in my book.
· Research and share the local history of racial exclusion and white supremacist violence;
· Hold story circles to share current local experiences of injustice;
· Create theater pieces that explore local wrongdoing;
· Convene Truth and Reconciliation Commissions to fully understand traumatic events;
· Advocate for apologies and restitution to those who were wronged;
· Install plaques and memorials of lynchings, slave markets, and other wrongs;
· Change the names of streets and institutions that glorify segregationists and Confederate leaders.
This work isn't only about identifying injustice, though. It's also about lifting up the stories of people in our communities who worked for justice for all. These too are things we can do in our communities:
· Some of those pedestals left empty when Confederate statues are removed can be filled with local heroes who set a standard for inclusion and equity;
· Streets and institutions can be named after those local heroes;
· Blank walls can become murals that celebrate the accomplishments of people of color whose stories are so often erased;
· We can learn about the original people who inhabited the lands where we now live, and acknowledge them;
· We can organize a film series or discussion group on the histories of various cultures that live in the community;
· We can welcome refugees and immigrants, especially those fleeing violence.
We have the power to do these things regardless of who is in the White House.
When we get together with others where we live, we can use our collective power to root out white supremacy and racism and set the stage for a new sort of society, with relationships and institutions built on justice and equity for all.