If They Die of an Overdose, Drug Users Have a Last Request
Louise Vincent received a frantic email late one night in July: "Any progress on Adam? They're trying to get him on a murder charge for his friend's overdose death."
Adam is a young man in West Virginia who purchased heroin for himself and a friend. They used together. Adam woke up. His friend didn't. Now authorities hold Adam responsible for his friend's death.
Vincent receives emails like this one with increasing frequency from families and friends of drug users who police claim are drug dealers. She is director of the Urban Survivors Union, a group of drug users advocating for drug policy reform. "People email asking, 'What can I do? Do we have access to attorneys? Do you have a legal aid fund?'"
The crime with which Adam is charged is drug-induced homicide. Across the country, nearly 400 people addicted to drugs faced similar indictments in 2017. (Depending on the state, it could be a generic manslaughter or felony-murder charge.) Until recently, these laws were generally used only in cases involving high-level dealers and organized crime. But law enforcement attitudes have changed.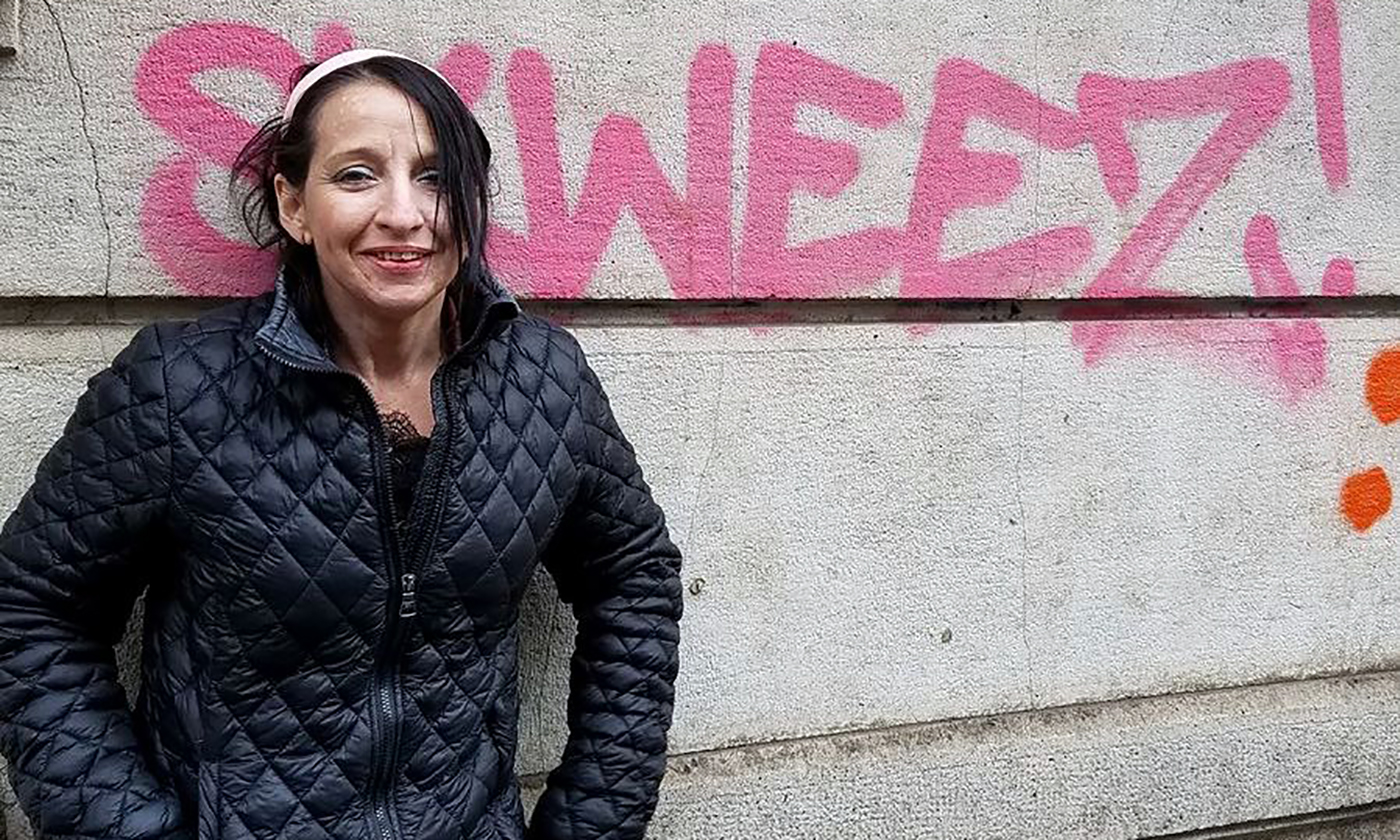 Louise Vincent is director of the Urban Survivors Union a group of drug users that advocates for drug policy reform increasingly organizing on a national level in response to America's opioid epidemic. Photo from Louise Vincent.
An estimated 72,000 people died of a drug overdose in 2017, according to the Centers for Disease Control and Prevention, up from less than 15,000 two decades earlier. Desperate to respond, both federal and state governments are pursuing policies that repeat widely known failures of a tough-on-crime approach. Charging a deceased drug user's alleged supplier with homicide is an increasingly popular option among prosecutors. Advocates for drug policy reform argue it represents the greatest intensification of the war on drugs that America has experienced in a generation.
All of this swirled in Vincent's head as she lay in bed at her home in Greensboro, North Carolina, talking with her partner one recent evening.
"What if I died of an overdose?" she asked him. "I don't want you to go to jail. I don't want anybody to go to jail. What can we do?"
Drug users have had their own response to the epidemic of overdose deaths. They're talking in closed Facebook groups, holding online workshops, and connecting on conference calls to strategize how best to advocate for harm-reduction measures, such as needle exchanges, and how to establish America's first supervised-injection facility.
On one such call, Vincent took her question—What can we do?—to Jess Tilley, founder of the New England User's Union. Together, they came up with one possibility, and it will happen on Aug. 31.
On that date, thousands of drug users will sign their names to a sort of last will and testament, requesting that should they lose their lives to an overdose, authorities refrain from destroying a second life with a lengthy prison term.
"If I die as a result of a drug overdose, I request that no one be charged, prosecuted, or held criminally responsible for my death," the document reads. "This decision is being made to challenge the oppressive and often perpetuated false dichotomy between people who use drugs and people who sell drugs. We are, more often than not, one and the same."
It concludes: "I hereby agree to the Do Not Prosecute (DNP) order." Below is a line for a signature and the signature of a witness.
The campaign is called #ReframeTheBlame and coincides with International Overdose Awareness Day. It's an initiative organized by a group often left out of national conversations on drug policy: drug users themselves.
"As drug users, we are second-class citizens," Tilley said. "In life, our voices are not heard. What we want is for our voices to be heard in the event of our death."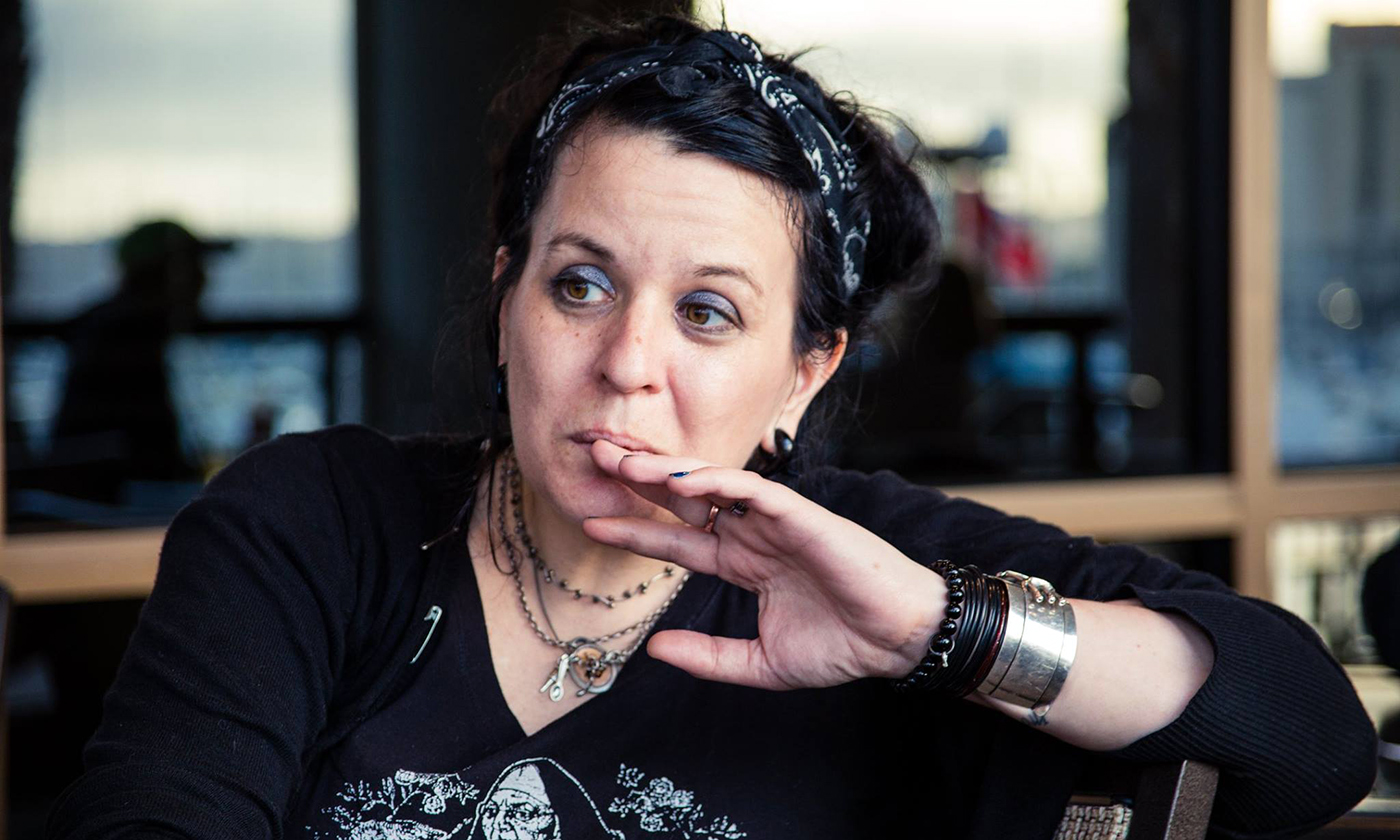 Jess Tilley of the New England User's Union is based in Massachusetts where for nearly two decades she's been involved in harm-reduction advocacy syringe exchange and overdose response. Photo from Nigel Brunsdon.
Prosecutors have had the option to bring a drug-induced homicide charge since the 1980s but have only done so with any frequency in recent years. A major reason is the prevalence of fentanyl, a synthetic opioid significantly more toxic than heroin. In 2016, fentanyl was associated with more than 20,000 deaths across the United States, compared to some 3,000 just three years earlier.
Fentanyl is seldom what users ask for when purchasing drugs. It's given to them because it's cheaper than the heroin or Oxycontin they desire. That's why prosecutors and politicians argue an overdose involving fentanyl requires someone be punished.
A November 2017 report by the Drug Policy Alliance explains the situation is not so simple.
"Low-level sellers … are vilified and prosecuted with murder if their supply results in an overdose death," it reads. "Underlying these efforts are fundamental misperceptions about fentanyl distribution; namely, that the people selling it are aware that they are selling it and are purposefully poisoning those they sell it to. In reality, the vast majority of street-level heroin sellers, as well as the family, friends, and acquaintances who share their heroin supplies, likely do not know when heroin has had fentanyl added to it."
Northeastern University law professor Leo Beletsky analyzed 263 drug-induced homicide prosecutions between 2000 and 2016. He found that in 50 percent of those cases, it was not a street corner drug seller who was charged; rather, it was a friend, family member, or romantic partner of the deceased.
Beletsky and the Health in Justice Action Lab, where he is director, also maintain a statistical analysis of drug-induced homicides. Their data show that there was rarely more than a dozen such charges each year through the first decade of the 2000s. Then there were 45 in 2011. Then 79 in 2013; 155 in 2015; and then 392 in 2017. "At the time of writing, a full 36 states had deployed these prosecutions in response to the opioid crisis," Beletsky's analysis reads. States with the most cases recorded are Pennsylvania, Illinois, Ohio, Wisconsin, and New Jersey.
"In about half of these cases, the people who are charged with these heinous crimes are not what the public's imagination defines as a dealer," Beletsky said in an interview with YES!. "Even without money changing hands, a person can be deemed a drug dealer. So the law is very ambiguous. And that has resulted in a broad class of people who are now classifiable as dealers, who are not what the public would define in that way."
Harsher penalties have no measurable effect on discouraging people from selling drugs.
In addition to often targeting the wrong people, academic literature shows, harsher penalties and specifically the threat of a felony murder charge have no measurable effect on discouraging people from selling drugs. "There is broad consensus that felony murder is not an effective or even a fair way of dealing with criminal activity," Beletsky emphasized.
Actually, Beletsky said, the threat of a homicide charge results in higher numbers of overdose deaths.
"In public health messaging, the first thing that's said is, 'Don't use alone.' You want people to be using with someone or with a group of people," he explained. "But in this context, it can mean that if I go and score some drugs, and then I share those drugs with you … that relationship is targeted in prosecutions." And fear of culpability means more people will use drugs alone.
As Carol Beyer of Families for Sensible Drug Policy said, "We should not use a punitive function to manage what is a health condition. We're pushing back because if we want people to ask for help, we need to ensure them that they are in a safe environment. And this is only driving them further underground."
At a recent meeting of drug users at the Urban Survivors Union headquarters in Greensboro, Vincent and Tilley emphasized that drug users do not want additional lives destroyed in their name. Since the #ReframeTheBlame campaign launched on social media earlier this week, other drug user unions and larger harm-reduction advocacy organizations across the country quickly took note. The national Drug Policy Alliance shared news of the initiative on Facebook, and the International Network of People who Use Drugs did the same on Twitter.
The "Do Not Prosecute" orders that will be signed by thousands of drug users on Friday. Photo from Angela Burnham.
The Do Not Prosecute document at the center of the campaign is available at the Urban Survivors Union website, and already hundreds of individual drug users have downloaded it. Some have shared photographs of the signatures they've added on social media. "I'm a former IV heroin consumer, a PWUD [person who uses drugs], and a harm reductionist," one message reads. "And I am pleased to announce that I am the first of many people to sign a Do Not Prosecute Directive (DNP) to #ReframeTheBlame."
While Tilley and Vincent concede that the document is not legally enforceable, they hope their wishes will be respected should they one day die of overdose.
"We are saying, 'Don't arrest my friend, don't arrest my boyfriend,'" Vincent said. "This is a choice that I made. And I don't think it is their responsibility if I die. I believe that prohibition is to blame."