Craigslist Saved 5M Tons of Stuff From Landfills—And 4 Other New Stats on Local Economies
Worker-owned co-ops? Public banks? Community-supported agriculture? Yes, please!
Here at YES!, we've written about every strategy we can find for building a fairer economy, from the investment cooperative reviving a neighborhood in northeast Minneapolis to Nebraska's public ownership of all energy utilities. We find inspiration in neighbors, local governments, or small businesses taking risks and building a "new economy" of alternatives to our current system.
The project created jobs for about 0.78 percent of the local population—a small but significant bump in employment.
However, the stories usually end there, and larger questions remain. Are the business models of those publicly owned utilities in Nebraska replicable in other states? What impact are they having on energy costs? Exactly how much of a difference do these projects make?
Usually, the academic community takes the lead when it comes to rigorous analysis and evaluation of new ideas. But, in this case, that hasn't really been happening. "Most economic traditions tend to focus on analyzing and interpreting how capitalism works," activist Keith Harrington has said, "while neglecting the need to develop ideas for alternative systems."
On February 17, the E3 Network, an alliance of more than 300 progressive economists, took a step toward filling that gap. They released a group of case studies that aim to improve our understanding of exactly how well these ideas and institutions work and to assess their potential to spread. The authors studied not only common economic indicators of success, like increased income, but also social and environmental impacts, like reductions in greenhouse gas emissions.
Here are five stats that show what these new economy projects have already accomplished, as well as two questions that explore the implications of the case studies' findings.
156: Number of new jobs created by a partnership in Cleveland
The Greater University Circle Initiative is an economic development project in which three of Cleveland's largest institutions collaborate to benefit the residents of poor neighborhoods nearby. Case Western Reserve University, University Hospital, and the Cleveland Clinic partner with the Cleveland Foundation and local nonprofits to make sure that they are contributing to the local economy.
Researchers Julia Poznik, Jonathan Ramse, and Ruchira Sen explain how the initiative works with those three institutions to train and employ low-income residents, support affordable housing, and provide funding for arts and culture projects.
Since its founding, the initiative's projects have created 156 new jobs—including ones at a café, restaurant, composting company, and other startups. That's about 0.78 percent of the local population—a small but significant bump in employment. And the initiative also placed more than 500 residents of low-income neighborhoods into jobs at the hospital, university, and clinic.
18 percent: Increase in mean income over 12 years in a Vermont town that's a local food hub

In Hardwick, Vermont, five large local agribusinesses work together with the nonprofit Center for Agricultural Economy and 200 smaller farmers and food producers to create a burgeoning agricultural industry. Researcher Kathryn Olsen found that this economic activity contributed to an increase of 18 percent in mean household income between 2000 and 2012. That's in contrast to the statewide figure, which saw a decline of 2.3 percent.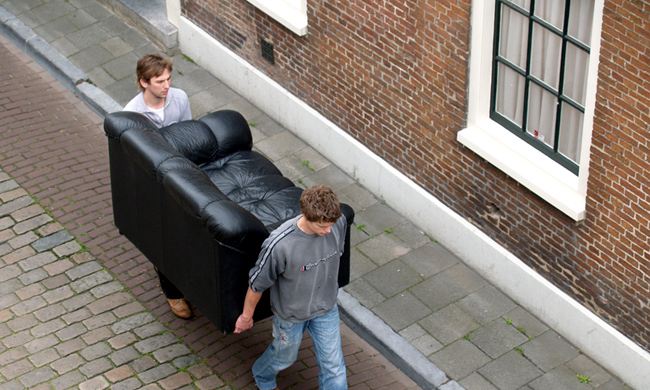 Photo by Flickr / Jan Glas.
$1.25 million: Amount of public investment brought to a Portland neighborhood through an organization of neighbors
Verde, a group of activists and residents from the diverse neighborhood of Cully, built a park in their historically underserved area of Portland. Researchers Noah Enelow and Taylor Hesselgrave found that Verde's organizing efforts played an essential role in bringing in $1.25 million from Portland Parks and Recreation to support the project.
Verde's own fundraising campaign raised an additional $2 million for the park, which includes baseball fields, walking paths, and a community garden. Verde's organizers say that sustainability is an anti-poverty strategy for them. The park is a part of that, but their plan also includes launching businesses like a landscaping company, a plant nursery, and a weatherization contractor, all of which will employ Cully residents.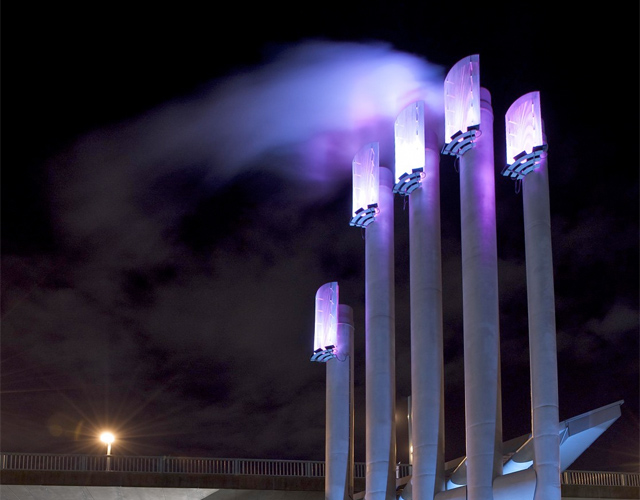 The exhaust flumes at Vancouvers False Creek Energy Centre light up at night. Photo courtesy of the City of Vancouver.
56 percent: Estimated decrease in CO2 emissions in one Vancouver neighborhood after changing to a heating system powered partly by sewage
Researcher Marc Lee estimates that the False Creek neighborhood of Vancouver, British Columbia, decreased its greenhouse gas emissions by between 56 and 77 percent in 2012. That year, False Creek switched from a heating utility system powered completely by natural gas to one that recovers heat from the sewage system.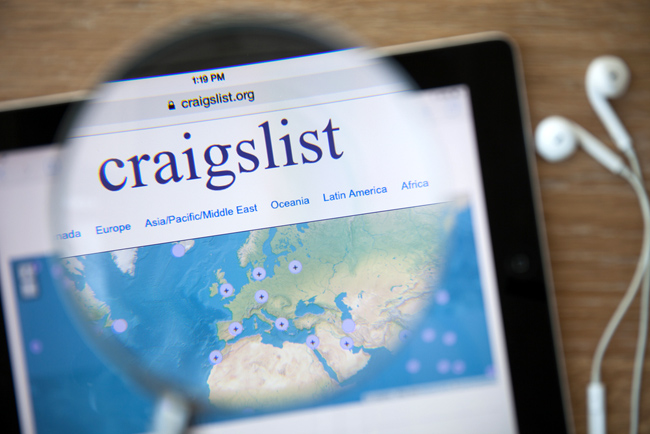 Photo by Shutterstock.
5 million tons: Estimated weight of the goods diverted from waste by the sharing platform Craigslist in 2014
For a case study examining sharing-economy platforms like Couchsurfing and NeighborGoods, researcher Anders Fremstad estimated that Craigslist diverted 5 million tons of goods like toasters, couches, or luggage from being thrown away. Instead, these products were sold or given to new owners.
And then, our two questions:
Question 1: How can community-supported agriculture projects support a living wage for farmers but remain affordable?
Mark Paul interviewed 16 farmers who run community-supported agriculture (CSA) projects in western Massachusetts. The researchers found that although these farms' annual incomes were about $1,280 higher than the national average, the farmers still did not make a living wage. They were caught in a struggle between paying themselves and their workers fairly and pricing CSA shares more cheaply in order to make fresh, local food accessible to more people.
Paul suggests changes to U.S. agricultural policy, which has historically favored large-scale operations.
Question 2: Should we regulate the sharing economy? And if so, how?
In Fremstad's study on the sharing economy, he points out that Craigslist and NeighborGoods are lowering the cost of selling or pooling resources. For example, it's now cheaper and more convenient to sell your couch on Craigslist than to put it in the classifieds of the local newspaper. He argues that these services are so useful to society that they have become "fundamentally public goods," and that governments should consider providing some funding to them "in exchange for more democratic decision-making."
Correction: This article originally referred to the E3 Network as the Future Economy Network, and misspelled Anders Fremstad's name. These errors have been corrected.