New Economy Week Starts Here
This week, we bring you five pressing challenges blocking our way to a better economy—and a dose of solutions.
Why you can trust us
---

We're putting forward five pressing challenges that stand between us and tomorrow's economy and inviting New Economy Coalition member organizations, community leaders, researchers—and you!—to respond to them.
Each day, we'll publish original content—from interviews and stories in traditional publications to Twitter chats and live YouTube panels. Find some of it here, and more at neweconomyweek.org. We'll also bring you online events that grapple with these issues and highlight work being done to build the new economy in communities across the world.
Our work is a fundamental part of who we are and what we hope to achieve. Whether performed for a wage, for a salary, as a small business, or in direct support of loved ones, work takes up a majority of our adult lives. However, corporate power, austerity, and other factors have made well-paid work difficult to come by and left many unemployed or in unstable jobs with less control over their own lives.
Working people have fought back in a wide variety of ways—from the #FightFor15 to global campaigns for a universal basic income—but they still face a deteriorating situation.
 On this day we ask: "What are the strategies and policies to create an economy that guarantees good work and meaningful opportunity for all?"
By centering on race, seeing community members as experts, and changing policies, we can build an economy that benefits everyone.

This Maine Co-op's Trying to Bring Fresh, Local Food to 10,000 College Students
For the past 10 years, University of Maine students have been fed by a giant corporate food distributor. If Maine Farm & Sea Cooperative wins the next contract, they'll send millions of dollars to local farmers and fishermen instead. 
What If We Owned the Internet Together? It's Time to Bring the Co-op Revolution to the Web
The flourishing of farmers markets and credit unions demonstrates a longing for business that serves the common good. Can it infiltrate the Amazon-dominated, Uberized Internet? 
The economy we know today is founded on the theft of indigenous lands and lives, slavery, and colonialism.
This legacy lives with us in many ways including an entrenched racial wealth gap that leaves black and brown communities without basic economic security and a growing prison economy that profits off the misery of those same communities. In this moment of visionary leadership and resistance from communities of color, we ask:
"What are the economic tools and strategies that will dismantle systemic racism and move us closer to collective liberation?"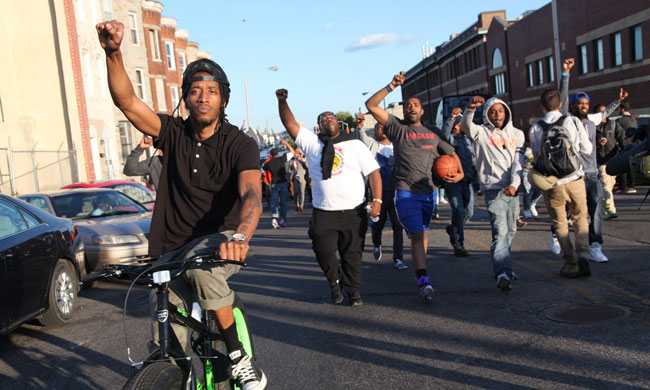 Baltimore After the Uprising: 3 Trends Building a Fairer, Safer, Stronger Economy
Because structural problems need structural solutions.
What Would Reparations for African-Americans Actually Look Like?
Ta-Nehisi Coates focused national attention on the reparations debate, but the discussion has since focused largely on police violence. Organizer Ed Whitfield on what comes next.
After Ferguson Uprising, Should St. Louis Spend $1 Billion on a Football Stadium?
Just a year and a half after the St. Louis area became internationally known for racism, the city is considering building a billion-dollar stadium. If justice was our priority, says organizer Julia Ho, those tax dollars would be spent very differently.
A recent study from Princeton University confirms what most of us in the US already knew: Congress overwhelmingly makes decisions with no regard for the preferences of the American People, especially when those preferences clash with the interests of wealthy elites.
The financial crisis of 2008 exposed this failure of leadership on a global scale, and led many into the streets to reclaim their democratic voice. In recent years we've seen waves of popular uprisings from Wisconsin and Wall Street to Greece, Spain, and beyond.
These revolts are increasingly impossible to ignore–even by the 1 percent and the politicians they bankroll. The resurgence of populist politics, calls for electoral reform, the growth of worker-owned cooperatives, and other efforts at bottom-up democracy are all changing the face of politics in 2015.
On this day we ask: "How can we advance democracy and self-determination on the issues that impact our lives?"
7 Paths to Development That Bring Neighborhoods Wealth, Not Gentrification
The plan to build better, more connected, flourishing communities is here—and it won't require putting a Starbucks on every block.
Borrow, Save, Share: 3 Ways Seeds Can Democratize Our Food System
Just six companies control 63 percent of the commercial seed market. But seed libraries offer us an opportunity to reclaim the seed commons and create our own community food systems.
Acts of Collective Imagination: Notes From the Chief Policy Wonk at America's Department of Arts and Culture
What if we gave everyone a universal basic income, and studied the adverse impacts of development before razing neighborhoods? The policy agenda of a national network you didn't know existed.
Over the past several decades, it has become increasingly clear that our grow-or-die, corporate economy is a root cause of the climate crisis.
While our political leaders delay taking meaningful action on climate, people's movements have sprung up around the world. Many have promoted community-led solutions and rallied around demands for climate justice, based on the understanding that climate change is disproportionately caused by elites and disproportionately threatens those of us who are already economically vulnerable.
On this day we ask, "What are the policies, campaigns, and grassroots initiatives that can address the magnitude of the climate crisis while building shared prosperity?"
3 Ways the TPP Will Hurt the Climate—If We Let It Pass
The next big trade deal is poised for a congressional vote in 2016. Here's what that means for the planet.
Energy Democracy: Inside Californians' Game-Changing Plan for Community-Owned Power

Large utility companies control about 75 percent of the electricity market in California. A hybrid between a public agency and private utility, the new Community Choice program is a model for communities that want greener, cheaper energy.
Health care, access to education, (healthy) food, water, a stable and safe home, time to spend with our families and friends—these are some of the basic needs that we all share, and that are increasingly falling out of reach for the majority of working people.
While organized elites try to convince us that we're broke and that privatization is the only solution, we know better. We know that even on our finite planet there's more than enough to go around if we change our priorities and demand a different economy for ourselves and our children.
On this day we ask "How can we claim access and control over what we need to live full and prosperous lives?"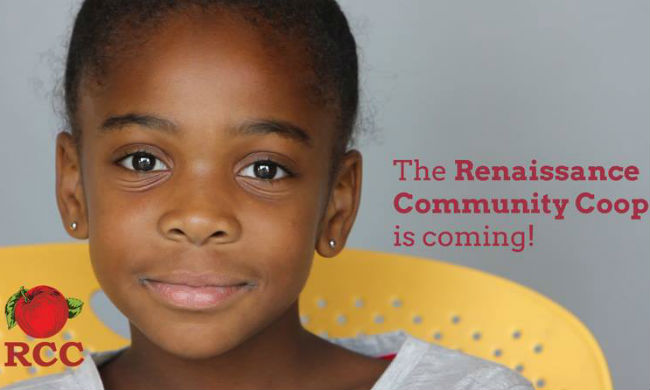 After Decades in a Food Desert, These Neighbors Are Building a $2 Million Co-op—And They Own It
For 20 years, the residents of this mostly African-American Greensboro community had nowhere to shop for food. They tried to attract a big-box grocery store; when that didn't work, they started their own.
It's a once-in-a-generation opportunity: Selling to employees can yield a better price, preserve a legacy, keep jobs and profits local—and maybe even eradicate inequality.