News Based on facts, either observed and verified directly by the reporter, or reported and verified from knowledgeable sources.
A Union Fight at Amazon's Alabama Warehouse Builds on Civil Rights Work
Photo by Bob Mille​r / The New York Times / Redux
Three days was all it took for Jennifer Bates to feel like she wanted to quit her new job with Amazon.
Bates started working as a stower at the company's Bessemer, Alabama, fulfillment center in May 2020, after spending the past decade working at U.S. Pipe, an iron foundry less than 10 minutes from Amazon's warehouse.
As a stower, Bates was part of the assembly of humans, robots, and equipment that make up the Amazon production line. Her job was to scan products then place them into bins so the next person, a picker, can grab the items from those bins to fulfill individual customer orders.
Typically, stowers work a 10-hour shift with two 30-minute lunch breaks to rest from the bending, lifting, and walking the position demands. Bates took a nearly $5-an-hour pay cut to pursue this new opportunity in the midst of the COVID-19 pandemic.
Bates is Black, like most of the nearly 6,000 employees at the sprawling 855,000-square-foot warehouse known as BHM1. She's also become active in the unionization drive at the work site, seeking to address a litany of issues including below-market pay and grueling production quotas.
As part of the company's aggressive pushback against the unionization drive, it has said that its starting income at the warehouse is $15.50 an hour for most employees, well above the minimum wage. However, that is still $3 an hour less than the median income for the greater Birmingham area.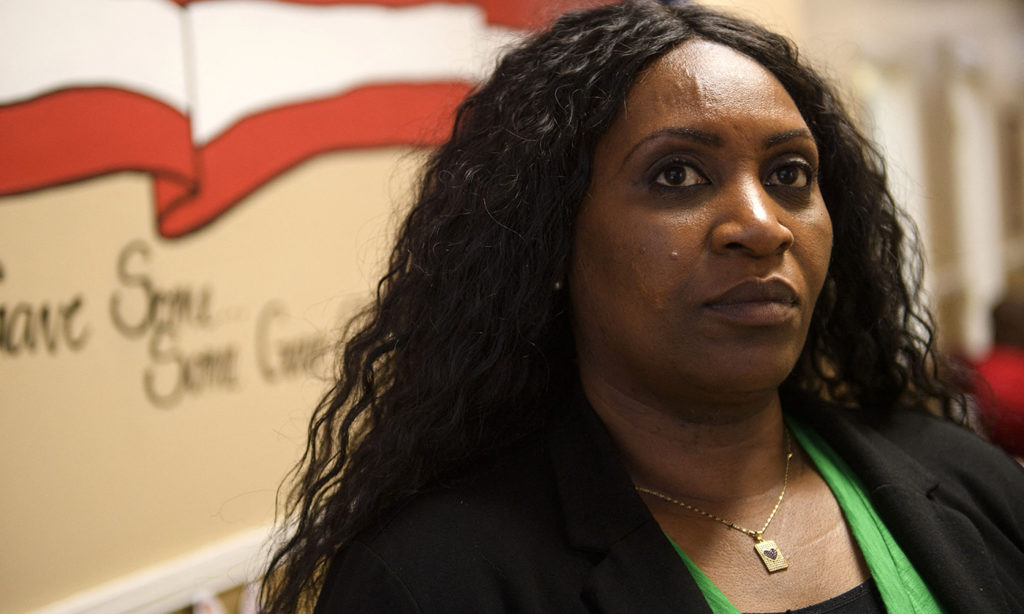 March 29 marked the end of a nearly two-month mail-in voting period for the employees at BHM1 to decide whether they wanted to join the Retail, Wholesale, and Department Store Union (RWDSU), a national organization that represents 100,000 workers throughout the United States across several industries including grocery stores, poultry processing, bakeries, and even crossing guards.
This unionization push at one of America's largest employers comes amid the stream of growing activism and Black political movements that have swept the nation as of late. The possible formation of a union among a mostly Black workforce at a corporate giant like Amazon has materialized as the latest case study in conversations with labor organizers and civil rights advocates about the role of racial politics in the decision to unionize and the correlation between racial justice and economic justice.
Union president Stuart Appelbaum echoed the statement previously made by the Rev. Dr. William J. Barber II, co-chair of the Poor People's Campaign, in highlighting the stakes of the Amazon drive: "Bessemer is the new Selma."
Eric Hall, co-founder of the Birmingham chapter of Black Lives Matter, noted that while workplace conditions are driving the union campaign, Amazon has never been more successful, especially during the COVID-19 pandemic.
"The employees go to Amazon every day to fulfill the mission of Jeff Bezos and all the corporate elites that of course make up the Amazon organization, but if it was not for those partners who go to the facility every day, Jeff Bezos wouldn't have had an economic boost or increase of $80-plus million dollars during the pandemic, while paying the majority Black and Brown people $15 an hour for going to that facility," Hall said.
The National Labor Relations Board's Birmingham office began the counting process on March 30. On April 9, it was announced that the unionization drive had failed. A majority vote of "yes" would have officially created the first union at an Amazon warehouse in the United States.
Activism as a Birthright
Grasping the full scope of the unionization efforts at Amazon requires an understanding of the political, social, and racial landscape of Bessemer.
Founded in 1887 by coal magnate Henry DeBardeleben, Bessemer is a 20-minute drive down I-20 from Birmingham, a place that once held the reputation as the United States' most segregated city.
By the 1930s, Black people around Birmingham had largely found work in the area's coal and iron mines and started joining unions such as The United Mine Workers of America to advocate for better working conditions and fair wages.
This relationship between Black workers and unions in the South continued growing into the 1950s and '60s as the Civil Rights Movement gained traction. Labor groups like the retail workers' union were involved with the planning and participation in pivotal events of the civil rights movement, including the 1963 March on Washington for Jobs and Freedom and the 1965 march from Selma to Montgomery, Alabama. The Rev. Martin Luther King Jr.'s assassination in 1968 came while he was in Tennessee to support the Memphis sanitation workers' strike.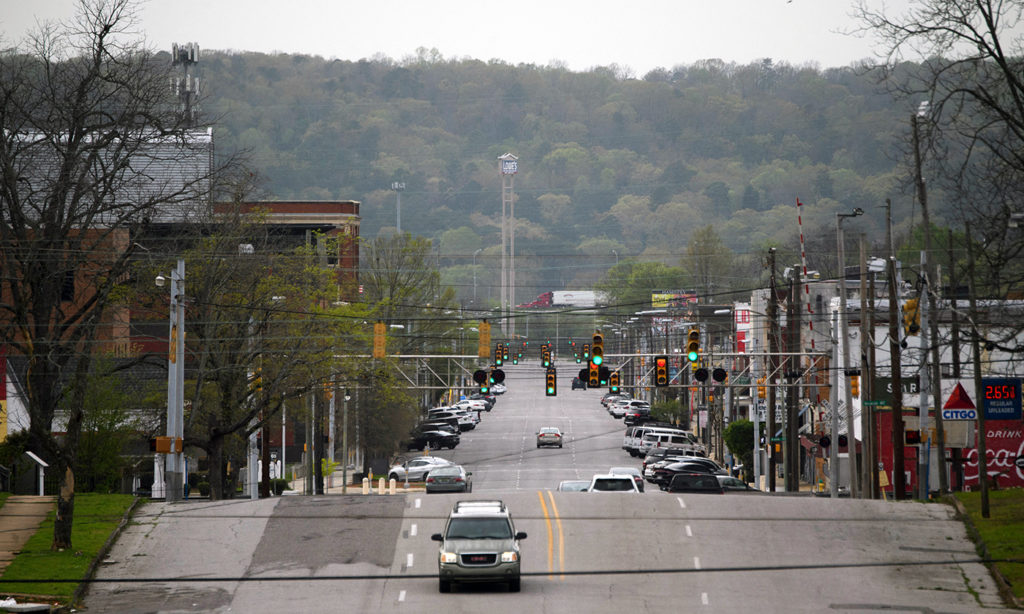 "Dr. King used to talk about what good is having a seat at the lunch counter if you can't afford to order anything," Appelbaum said. "You need economic dignity in order to be able to experience your civil rights as well."
Leslie Wilson, a professor of history and the associate dean of the College of Humanities and Social Sciences at Montclair State University, said there is a clear connection between the historical reasons Black workers joined unions and current driving factors.
"This ties in to the Amazon story in the sense that it's about an adequate salary, but it's also about protection," Wilson said. "This story is part of a continuum of what comes out of the Reconstruction era and worked its way up, and it's also about the transformation of the community and how that community needs to find a find a new source of labor for the people who live in that community so that city continues to thrive."
He called warehouse jobs like Amazon and the growing gig industry "the new economy of the South."
Rough Working Conditions
Jennifer Bates knew by her third day at work at Amazon that the warehouse had serious problems. The long hours, excessive walking, and stair climbing had taken their toll on the then-48-year old's legs and feet, leaving her in excruciating pain and using copious amounts of ibuprofen to find some relief.
Bates recalled one of her two sisters, both of whom also worked at the warehouse, listening to her complaints of pain and responding, "It gets worse."
Nearly a year later, Bates has come to better understand the full extent of her sister's dire warning.
Despite the challenging working conditions Bates described, she managed to perform her job well.
By late summer 2020, she earned a promotion to become a learning ambassador. In her new role, Bates was responsible for conducting employee engagement and audits to help fellow employees perform their job more quickly and "get their numbers up."
Although this new position came with more responsibilities and the promise of an opportunity to learn more about company operations, it did not come with additional pay.
Bates said she was told if she did not accept this unpaid promotion, she would not be considered for any other leadership positions with the company. She also pointed to a number of other workplace complaints.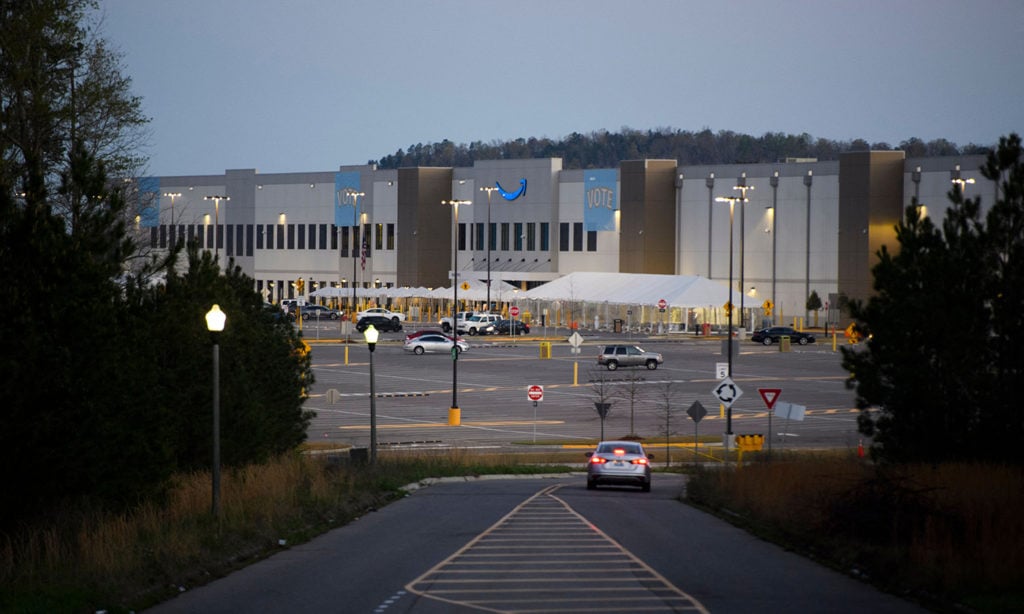 Grievances included break times that fail to account for the time and distance it takes to leave a workstation and locate a breakroom that is not packed to capacity; workers' lack of direct access to human resources staff outside of an employee app; and the company's failure to grant employees the opportunity to appeal work infractions.
Bates also noted the contentious issue of the facility's elevators.
Bates was told early on that all but one elevator was designed to only carry merchandise. Signs posted next to the elevators' doors reiterated this. The one small elevator in the building that was designed for human use was reserved for upper management. Lower-level employees were instructed to take the stairs in the four-story warehouse.
In her time at the facility, Bates said she observed one colleague have a heart attack on the job and others rolled out in wheelchairs during their shifts.
She also said employees working as quality control overseers would walk the floors, surveying workers' feelings about their jobs in a public setting.
"It makes me think it was designed to tear down the human body and mind," said Bates. "We're being pushed to the limit, and there's nothing we can do about it."
While Amazon employees were offered a $2-an-hour hazard pay bump during the early days of the pandemic, that was eliminated in June 2020.
Appelbaum viewed the pay cut as corporate greed.
"What does [Bezos] need the money for? He can't even spend it on Earth. He talks about going into space. He can't spend his money on Earth this way and you look at the suffering of people, people who work at his facilities are still living in poverty. People who work at his facilities still need to go and apply for government assistance in order to survive," said Appelbaum.
A 2020 report by the U.S. Government Accountability Office found that in 11 states, Amazon and other companies such Walmart and Target were among the list of companies with the highest number of employees receiving Medicaid and food stamps. Alabama was not included in this sample.
However, a 2020 report from Alabama Possible, a nonprofit that studies economics and educational attainment, found 14% percent of Jefferson County, where Bessemer is located, receives Supplemental Nutrition Assistance Program (SNAP) benefits.
Race as a Business Decision
Throughout the history of the U.S., Alabama has remained a place where the entanglement of race and economics is ever-present.
The state, whose government is dominated by the Republican Party, is one of five states without a state minimum wage and one of 28 with a "right-to-work" law that discourages union membership by making the payment of union dues optional for nonunionized workers at unionized workplaces, yet still allowing those workers to retain the benefits negotiated by the union. Alabama also offers tax breaks to large corporations like Amazon looking to establish facilities in the state.
In recent years, Amazon CEO Jeff Bezos has voiced his support for the Black Lives Matter movement in addition to donating millions to organizations supporting justice and equity, such as the NAACP, the National Urban League, the Thurgood Marshall College Fund, and the United Negro College Fund.
Yet when Amazon announced in 2019 that its new facility would open in Bessemer, a city with a population that is roughly 72% Black, many saw the move as yet another attempt to exploit Black labor.
"Amazon chose to open in a location where the workforce would be overwhelmingly Black, and they did that looking for people who they'd be able to subject to the working conditions they provide in their plants," Appelbaum said. "When 80 to 85% of the workforce is Black and you're treating everybody poorly, I think that's pretty racist."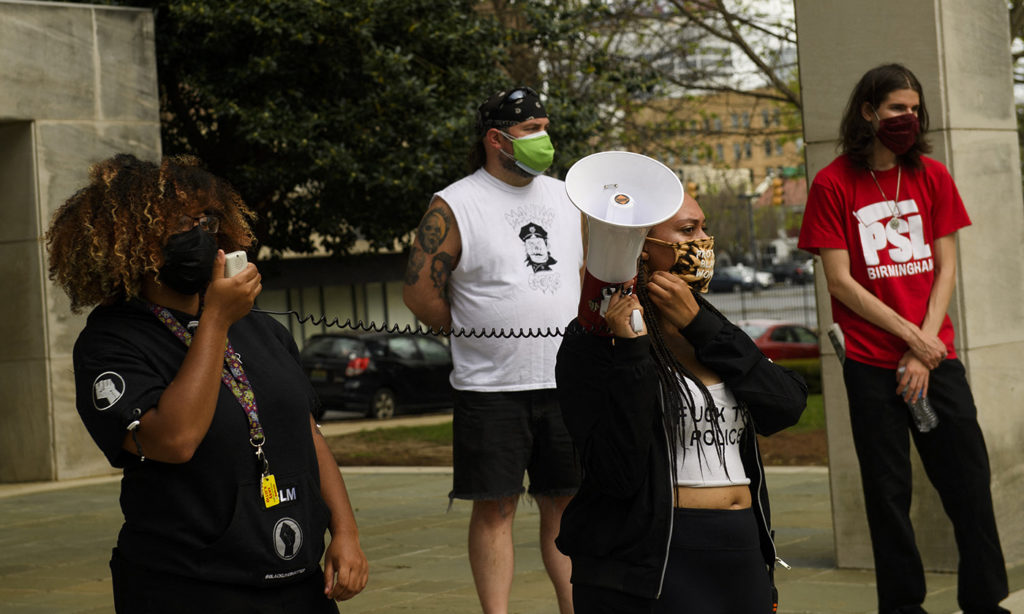 "It is so hypocritical, let me put it that way," said Tonny Algood, executive director at United Methodist Inner City Mission in Mobile, Alabama, and one of three state leaders of the Alabama chapter of the Poor People's Campaign. "The way the employees are treated is awful."
Both the mission and Black Lives Matter have been heavily involved with supporting the unionization drive.
For Algood, Amazon's alleged behavior is expected in a state that "always puts the profits before the people."
"Alabama is still very much a racist state," said Algood. "We see this [fight with Amazon] as the same as the things [the Poor People's Campaign is] addressing when we address systemic poverty; systemic racism; environmental devastation; the war economy."
From Jennifer Bates' perspective, some of the blame for becoming victims of predatory companies also lies within the Black community itself.
"I believe [Bezos] chooses those communities because us as Black people sometimes don't expect to get anything more than we already have," said Bates. "We don't understand how important and valuable that we are, that people will continue to walk over us," she said.
Bates said the rap music played in the Bessemer facility, and offerings of insignificant trinkets like candy and T-shirts instead of higher wages and seats at negotiating tables, are offensive attempts to pacify Black workers.
"Most of us understand what you're doing," Bates said, in reference to company management as a whole. "You're giving us candy and a hot Gatorade every now and then as a gift, or a T-shirt, and then give us a coupon for Thanksgiving and Christmas for up to $10 an hour. That's playing on our integrity as not just a human race but the Black race."
Several emails seeking comment for this story were sent over four days to members of the Amazon media relations team. Company spokeswoman Heather Knox asked for a list of the reporter's questions, but as of April 2, Knox had not offered any further response.
A Team Effort
As the unionization drive at the warehouse gathered momentum, a number of celebrities, politicians, and advocacy groups have supported the drive, including Fair Fight's Stacey Abrams, rapper and entrepreneur Killer Mike, actor Danny Glover, U.S. Sen. Bernie Sanders, Our Revolution, and Black Voters Matter.
"These employees need to understand that the community has their back and best interests at heart," said Hall of Black Lives Matter. "All these organizations are literally fighting for the advancement of Black life and the quality of Black life to improve not necessarily just in this state but across this country. We're definitely fighting like hell in this state."
Their collective efforts are representative of culture shift that is no longer asking but demanding to be heard.
"There's a shift taking place in the South to where voices in the South, particularly Black voices, are rising up against injustice and speaking out and demanding more," Hall said.
Regardless of the vote's outcome, Appelbaum was hopeful that Bessemer would be the catalyst needed to inspire unionization at other Amazon warehouses.
"We have proven that even though you're going up against the wealthiest man in the world, one of the most powerful corporations in the world, you can stand up and you can take them on. And I think that message is going to resonate with working people throughout the country," he said.
This story was updated April 9 to include the result of the union vote.