National Parks Are Used Mostly By Older White People. Here's Why That Needs to Change
The breathtaking beauty of the Pacific Northwest seems perpetually in your face—the jagged snow-capped peaks of the Olympics, the rolling mountain ranges of the Cascades.
There are times Mount Rainier seems so close, it's almost like you can reach out and touch it.
Almost.
Yet some people spend their entire lives seeing these mountains from every possible angle without ever visiting them.
That is particularly true for people of color, and not just in the Pacific Northwest but across the United States, where studies and anecdotal evidence show they are among the most infrequent users of state and federal lands.
A 2015 outdoor participation report by Outdoor Foundation found that, in 2014, 73 percent of Americans who participated in outdoor activities were White.
In recent years, federal and state land-management agencies have been collaborating with private outdoor groups and organizations on ways to diversify wild and wide-open spaces—with a particular emphasis on the next generation.
It's simple math: Today's young people, the most diverse generation in U.S. history, will determine the future of our public lands and waters. And if they never use these places, then they'll feel no connection to them.
Today's young people, the most diverse generation in U.S. history, will determine the future of our public lands and waters.
"There are those of us who understand the grand, memorable connections we can have: experiencing the giant sequoias, fishing for salmon during the salmon run, or gazing at a thunderous waterfall," says Juan Martinez, the Los Angeles-based director of leadership development with the Children & Nature Network.
But there are so many who never get to make that connection.
This also was the theme of remarks this week by U.S. Secretary of the Interior Sally Jewell in commemorating National Park Week in advance of Earth Day.
She warned that climate change and the sale of public land for private use are threatening these national treasures. Park visitors are baby boomers like herself, she said, older and White—a reality that doesn't bode well for the future.
If the National Park Service, in its centennial year, can inspire people from all backgrounds to love the great outdoors, she wrote in her remarks, "the next generation of America's elected officials, scientists, philanthropists, teachers, and Supreme Court justices will understand the value of conservation and public lands."
Only for White people?
The National Park Services has a complicated relationship with race, as many of its parks followed Jim Crow laws and remained segregated through World War II.
But that history, as well as Native American narratives about their connections to these open lands, is often missing from the stories told about our parks.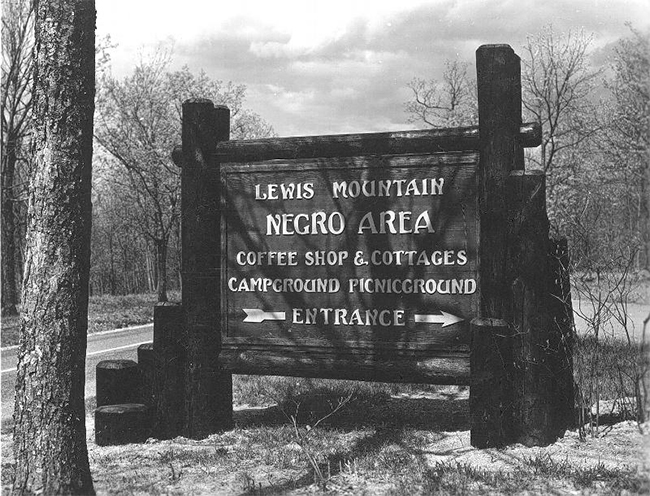 Jourdan Keith, who founded the Seattle-based Urban Wilderness Project 13 years ago, has been trying to address this in her writing, public speeches, and wilderness excursions taken each summer with a group of local young people.
Keith, who is African American, says she learned about the outdoors from a "European perspective," but, as a wilderness trainer, is introducing new generations to untold stories of public lands.
Still, history is only one explanation for the lack of diversity in parks.
Studies show that despite documented psychological and health benefits, getting outdoors is less of a priority for many Americans busy with work and family obligations—regardless of race.
There are also negative associations with the wild: getting lost or being attacked. And some people of color believe there's simply nothing out there for them.
For so long, images from these places—including of the park rangers who staff them—reinforced that belief because they seldom included people of color.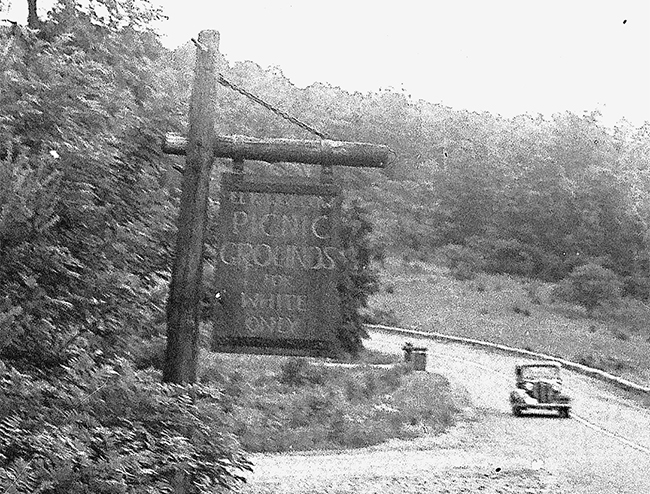 Romaine Deshawn Bush, a 29-year-old African American from Seattle, has heard a litany of excuses from friends. "That's the kinda stuff White people do," they tell him. His camping invitations to the guys at the barbershop would be met with fantastic tales about bears in the woods.
The Alaska transplant hikes two or three times a week—mostly for exercise and often alone—and has already logged 130 miles this year.
"When I hit the trails, there's no drama," Bush said. "There are no bills to pay. No politics. If you come with a little stress, you leave with none. It's like having a reset on your day or life."
Change slow to come
Over the last decade, staff at the Washington Trails Association (WTA) discussed how to make the 12,000-mile tangle of public trails in Washington state more diverse. But lacking diversity within its own small staff, it struggled to find solutions.
On the other side of the country, another group had found one.
The Youth Opportunities Program (YOP) was born in 1968 of unrest spawned by the civil rights movement, when the Boston-based Appalachian Mountain Club (AMC) asked local civil rights organizations about taking urban youth outdoors as a way to help them cope.
The organizations responded that AMC's mostly white staff should instead train organization leaders to guide African-American youth on these outdoor excursions, giving rise to a train-the-trainer model. YOP later expanded the program across the rest of New England, New York, and New Jersey.
Those trained—teachers, community and youth leaders—can borrow boots, snowshoes, camping gear, and other supplies for free through the program and can contact program leaders when they need help.
In nearly five decades, the program has helped bring more than 200,000 young people outdoors and last year partnered with 200 youth agencies, says Laura Hurley, spokeswoman for AMC.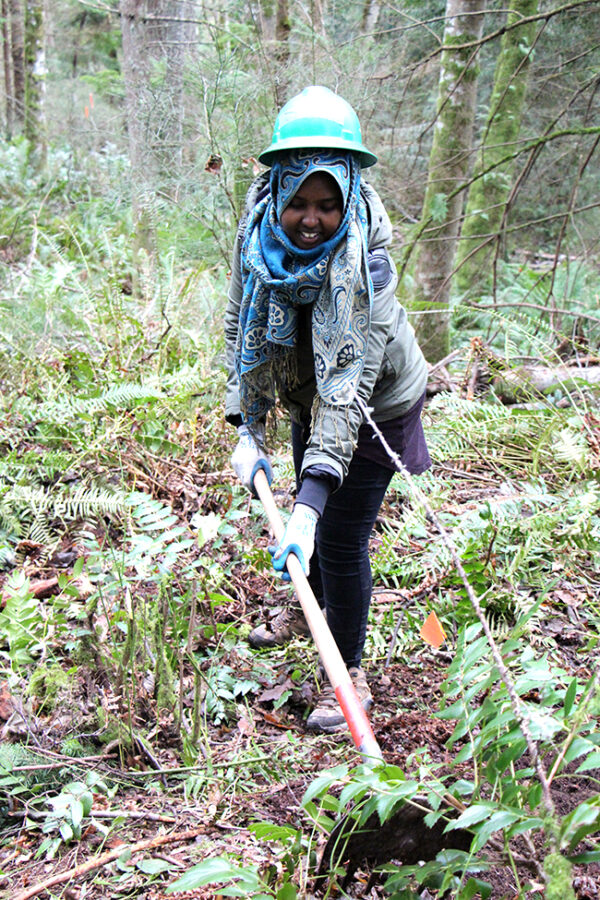 One of them is New York City-based Community of Unity, which provides support and leadership to 12- to 22-year-olds who have either gotten into trouble—in or out of school—or simply need guidance or a way to connect.
Jean Carlos Artiles, program director, says he's taken youth on trips to the Delaware Water Gap National Recreation Area and on hikes and campouts right in their backyard in Brooklyn.
"Many of them don't know what it's really like to be outside," Artiles said. "They can disconnect from all the distractions. Being in Central Park you can't enjoy the sounds of nature."
In the 1990s, YOP became a model for the Bay Area Wilderness Training program in California. And last year, the WTA replicated it in Washington state.
Similar models have sprung up in Chicago, Austin, Los Angeles, and Boise, Idaho.
"One of the goals of our plan is connecting the next generation with the outdoors and helping them become empowered stewards," says Kindra Ramos, spokeswoman for the WTA.
As they struggle to diversify their workforces, the National Park Service and other state and federal land-management agencies are also moving to bring diversity to public recreational areas by forging alliances with local outdoor groups.
Outdoor Afro, for example, which grew from a blog into a 28-state organization connecting African Americans to outdoor experiences, has partnered with the National Wildlife Federation to create wildlife corridors closer to where people live, says founder Rue Mapp.
And Latino Outdoors, a national Latino-led outdoor education organization with members in 10 states, received help from the U.S. Forest Service with transportation, as well as loans of snowshoes and hiking boots. And they've used the WTA gear-lending library to borrow hiking supplies.
"We need each other," says Graciela Cabello, Latino Outdoors' national director. "From the park ranger in D.C. to the kayak instructor in Colorado, how do we leverage this broader network to build the next generation of conservation stewards?"