Why Are More Cities Divesting From Big Oil? It's Moral—and Practical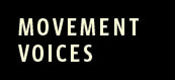 In January, New York City announced that it would both divest its $189 billion pension fund from fossil fuel companies and sue the world's five biggest oil companies for their contributions to catastrophic climate change. The city plans to move the $5 billion it now invests in fossil fuel companies into other investments within the next five years. The lawsuit, in turn, cites climate change-caused damage, such as flooding and erosion and future threats, and asks BP, ExxonMobil, Chevron, ConocoPhillips, and Shell to pay for it.
This playbook was written on the West Coast. In September, San Francisco and Oakland filed separate lawsuits against the same five oil companies seeking payment for the construction of new seawalls and other infrastructure required to protect the cities from rising sea levels. Marin and San Mateo counties, and the city of Imperial Beach in San Diego County, sued dozens of fossil fuel firms, making similar arguments.
These actions are accelerating under the Trump administration's multipronged effort to undercut environmental protections and boost fossil fuel production and use, which would exacerbate climate change. States, cities, and the people retain considerable power to effectively challenge the administration's reckless quest to pump more and more greenhouse gas into the rapidly warming atmosphere.
They're using that power: Direct divestment programs and lawsuits are products of people power—activists organizing in coalitions of aligned interest groups and working with like-minded elected officials—and they are not the only tools available to us.
Activists around the world are effectively pressuring the fossil fuel industry by taking on the financial institutions that make pollution possible. In Europe and elsewhere, financial institutions and insurers are already disentangling from the fossil fuel industry. In Australia, for example, energy company Adani's proposed Carmichael coal mine, once slated to be the biggest coal mine in the world, is now imperiled after lenders around the world have ruled out participation. European insurance companies, including Axa, Zurich Insurance Group, and Munich Re, are planning to stop insuring new coal investments.
In North America, the divestment movement is led by Indigenous activist groups like Mazaska Talks and their allies. Inspired by the Standing Rock Sioux and their powerful protest against the Dakota Access Pipeline (DAPL), grassroots groups across the country sprang up last year to carry on the work of Standing Rock by targeting the banks that finance extreme fossil fuel infrastructure.
In Oakland, Defenders of Mother Earth-Huichin, an Indigenous-led coalition bearing the Ohlone name for the surrounding parts of the East Bay, successfully got amendments to local law enacted that require any financial institution seeking to provide banking services to the city to disclose whether it finances DAPL or other projects that violate Indigenous sovereignty. The changes also include required disclosures about financing of other fossil fuel infrastructure, and private prisons and detention centers. Allied groups in San Francisco, Los Angeles, and Seattle have won similar victories targeting the banks that back dangerously polluting fossil fuel projects, causing the banks to incur reputational damage and lose valuable municipal contracts.
Global financial and insurance industries are starting to recognize that fossil fuel investments don't make moral or economic sense.
The lawsuits brought by New York and others accuse the oil companies of creating a "public nuisance," the same tactic used by states in the 1990s to successfully extract significant settlements from tobacco companies. In these cases against Big Oil, the cities and counties contend that the oil companies created and contributed to global warming-induced sea level rise, and therefore should pay for the costs those cities have incurred and will continue to incur as they put adaptation measures in place.
These measures are extensive and costly; in San Francisco, short-term upgrades to the city's seawall are expected to cost more than $500 million, with long-term upgrades estimated to exceed $5 billion. Plans to protect the city's sewer system from sea level rise and associated shoreline erosion are estimated to cost an added $350 million. In Oakland, improvements to the dike protecting Oakland International Airport are estimated to cost $55 million.
Likewise, the complaint filed by New York draws on the city's detailed work on adaptation, including a $20 billion program to establish climate resiliency design guidelines for municipal infrastructure, and the Raised Shorelines Program, which will elevate shorelines to protect low-lying areas and is expected to cost $100 million for just the first nine out of 91 sites identified. New York City also is taking the oil companies to task for their contribution to rising global temperatures, which the city is fighting with public health initiatives such as Cool Neighborhoods NYC, a $100 million program to keep communities safe during periods of extreme heat.
Fossil fuel companies have been banned from Oakland's investment portfolio since 2014, and the city council has also called on CalPERS, which manages $326.4 billion in investments for state employees, and Oakland's public employee pension funds to divest. Across the Bay, the San Francisco Defund DAPL Coalition has been pushing officials to divest the San Francisco Employees' Retirement System (SFERS) from its $559 million in fossil fuel investments. The city's board of supervisors has repeatedly called on the pension fund to divest, and the late Mayor Ed Lee called for divestment in one of his last public statements before his sudden death in December 2017. In late January, the SFERS's board, spurred by grassroots energy and sustained pressure from the city, voted to begin a phased divestment of the fund's "riskiest dirtiest fossil fuel assets."
The global financial and insurance industries are starting to recognize that fossil fuel investments don't make moral or economic sense. The next step is to make this reality clear in the United States. The lawsuits brought by New York City, San Francisco, Oakland, and others signal to bank shareholders and management that fossil fuel firms bring with them significant litigation risks. Public divestment from these companies shows that public pension fund managers in the heart of Wall Street are now recognizing them as bad investments, dragged down by "stranded assets" in the form of fossil fuel reserves that cannot be tapped without causing catastrophic climate change. New York City's controller, Scott Stringer, cited the stranded assets argument in defending his decision, saying that "it would be irresponsible of us as fiduciaries" to avoid considering divestment.
Indeed, Stringer also noted that Bank of America's own analysts have predicted that global oil demand will peak by 2030, even as the bank is still financing DAPL and Keystone XL. Divesting our personal and public wealth from the banks that enable the fossil fuel industry, combined with direct divestment and lawsuits, can help bring pressure on banks to stop funding risky, money-losing fossil fuel projects. Climate change leaders in every community should use these tactics and every tool available to make these risks clear.