From the Ancients to the Aughts: The Story of the Human Search for God
Nathan Schneider's "God In Proof" explores the history of the search for existence of God, from the Greek philosophers to today's New Atheists.
Why you can trust us
---
A friend once asked me, "What's something big you've changed your mind about in your life?"
She often began conversations this way—with deep and/or quirky questions like, "What adventures have you had where everything went wrong?" or, "How would society change if the world were invaded by alien monsters?"
I shouldn't have been surprised or intimidated by this one, but I held my breath for a second before answering, "Well, the existence of God."
As it turns out, that is the answer she usually gets to that question. And also, like usual, our conversation then advanced to proofs for God's existence.
I had moved from atheism to theism to Christianity as a teenager, and, now that I was in my 20s, was working to maintain my faith. Proving God's existence is a big and exhausting subject to hash out, though important. That's why I paused.
I know I'm not alone in this—the determination to work out a logically satisfying answer, and the intimidation felt when trying to do so. Far more impressive thinkers than me have been trying for thousands of years—and they're still at it. God in Proof: the Story of a Search from the Ancients to the Internet by journalist and Catholic scholar Nathan Schneider is partly a crash course in the history of arguing both for and against God, and partly Schneider's own personal history of becoming a Catholic after an atheist adolescence.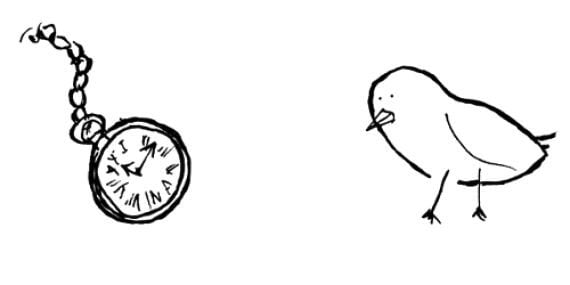 Illustration by Nathan Schneider God in Proof.
Schneider's history begins with immortalized classical Greek philosophers and travels clear through to today's era of "New Atheists" and "Christian philosophy renaissance" figures battling in colleges and conferences. Schneider puts today's atheists like Richard Dawkins and religious philosophers like Alvin Plantiga, who argue over the intelligence behind the universe and the justification of evil in the world, in context with ancient and medieval philosophers who bickered over whether God was a distant, celestial mind or a "first-mover" creating the universe from nothing.
As it turns out, neither the arguments nor the players have changed much over the millennia. Where one sees a script for a predictable, ordered, and beautiful universe, another sees a detached void filled with wonderful chaos stretching into unknowable eternity.
But Schneider doesn't expect his readers to be philosophers (after all, he's not). He puts his journalism experience to use by conversationally describing the need-to-know details of things like teleology (the argument over God's existence through an ordered or chaotic universe), theodicy (God's moral nature as observed through evil and suffering in the world), and the interesting bits of side information that give a little extra life to the discussion.
Schneider behaves like a good philosopher in the portions of the book that describe arguments and their instigators. He is initially charitable to every position, whether or not he personally finds it convincing, and he makes sure each point for or against God gets its fair chance to charm readers (even if it is only waiting to be dismantled by the next one). For the benefit of believers, skeptics, and anyone on the fence, the historical half of the book remains as impartial as it can be, both to the arguments and the sometimes-contentious personalities that present them. Even if figures like Dawkins say that raising a child in her family's religion is child abuse, or Biblical creation scientists go out on a limb claiming the Genesis flood carved out the Grand Canyon in a month, everyone gets a chance in God in Proof.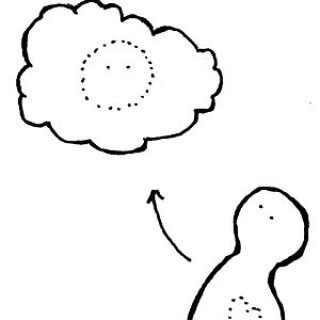 Illustration by Nathan Schneider God in Proof.
Still, Schneider doesn't pretend that he has no stake in this struggle, nor does he believe that the question of God belongs to the world of detached logic alone. The proofs he explores are much more than a project of inquiry: "They represent a blessed community, a subcommunion of saints, an academy… None of their proofs seems to be exactly it—enough to settle the question forever—yet they still carry me together toward that to which they're pointing. In this company, with time and patience, comes my proof, and my trap: I do believe in God." Intellectual searching brought him to faith and a connection with God. Now he, along with myself and millions of others who strive for an intellectually sound belief in God, fights to maintain it—even when he's not totally sure it can be done.
Readers looking for an intense, winner-take-all showdown over the nature of the divine and the purpose (or lack thereof) of the universe might be disappointed to discover that God in Proof is too humble for that, and this is exactly what makes it worth reading. Works arguing for and against God like Mere Christianity by C.S. Lewis or The God Delusion by Richard Dawkins have already been written, and Schneider doesn't aspire to add or detract anything from their claims. He is just someone caught in the middle—the person for whom not just reason is at stake but also the fundamental assumptions of a life lived with belief after a long road from skepticism.
"I couldn't escape a feeling of being a living contradiction, and of sadness," Schneider writes. "I think lots of us are like that; in the big tête-à-tête debates about the existence of God, what side we're on isn't always so clear." Philosophy is the centerpiece of God in Proof, but at heart the book is a despairing/joyous/troubling/awe-inspiring/universally understood story of an individual struggling with the idea of God.
In the world of philosophy, the question of God is entirely divorced from matters of the heart. But what inspires the inquiry and rises from its aftermath is entirely a matter of love—for reason, for people, and for God. God in Proof is a straightforward, unpretentious, and deeply affecting reminder of that.
---