Photo Essay: Bainbridge Island Museum of Art Joins the Green Museum Movement
LEED certification is tricky for museums, which must carefully regulate temperature and humidity. That makes this brand new building in small-town Washington all the more remarkable.
Why you can trust us
---
Art is a reflection of a community, according to the new Bainbridge Island Museum of Art (BIMA) in semi-rural Kitsap County, Wash. "A community that embraces an art museum is saying art matters, imagination matters."
In fact, the team of artists, community members, architects, and others behind the museum spent 10 years imagining and developing their vision for a regional museum that could become the "backbone of our community," creating a public space in which to showcase the diversity of local and indigenous artists throughout the region.
The BIMA, organizers say, hopes to bring together relatively undiscovered local artists with established regional masters in exhibits that will help capture and define the area's art.
The 20,000-square-foot building—"a staging area for possibilities"—is a work of art itself. The community was invited to weigh in on its design: several models were presented at an open house where people were invited to share feedback and even vote on the best plan.
It is targeted for Leadership in Energy and Environmental Design (LEED) Gold status, joining the ranks of other noted institutions in the "green museum" movement, a trend that began in the mid-2000s with the "greening" of children's museums. The movement has since expanded to include science and art institutions. In 2008, the Grand Rapids Art Museum in Michigan became the first art museum complex to receive LEED certification, with a building expansion that included on-site grey water recycling and a heat recovery ventilator.
LEED certification poses a set of requirements that are challenging for museums to fulfill, given their strict needs for temperature and humidity regulation. To meet these, the BIMA uses geothermal energy, solar power, recycled materials (like denim insulation), and more.
YES! photographer Hans Mansson visited the Bainbridge Island Museum of Art this summer. Check out his photos below.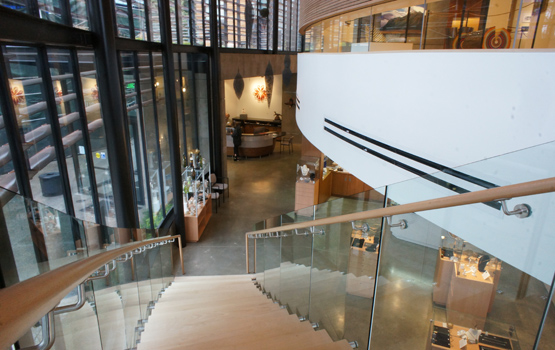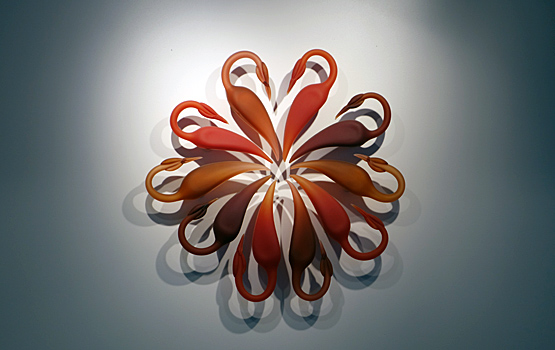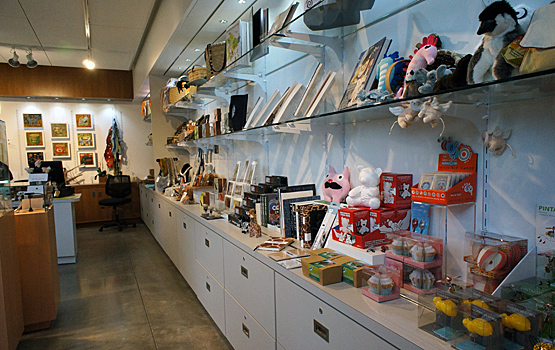 Museum Store.
Executive Director Greg Robinson in Margie McDonald's Sea 'Scape recycled metals show.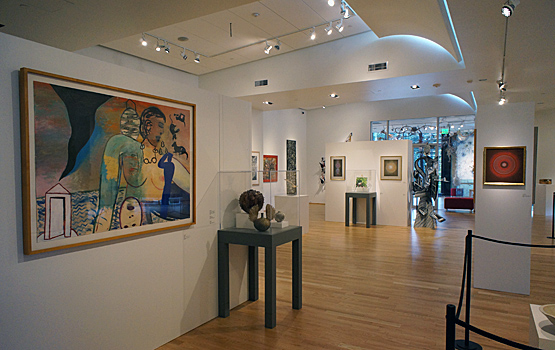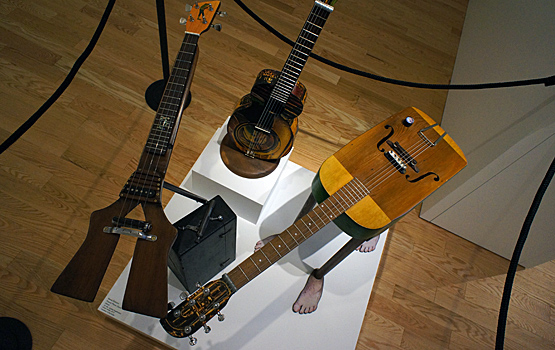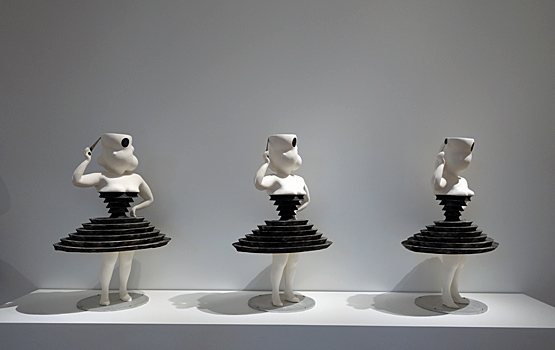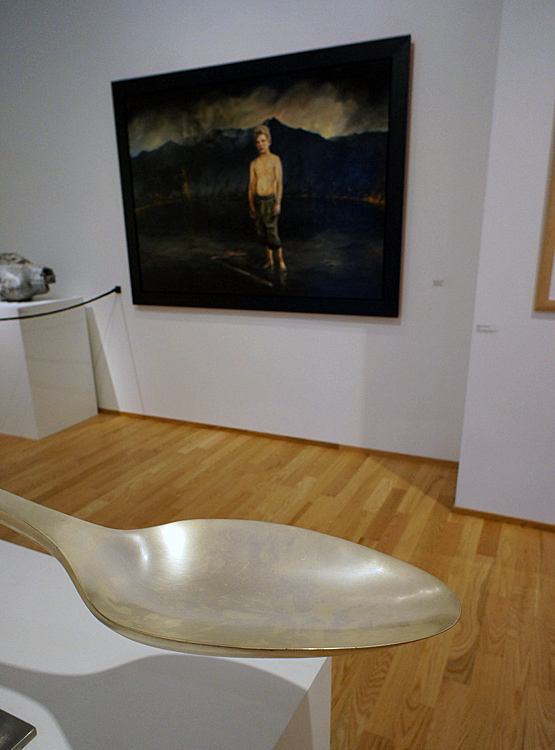 Installation view First Light Exhibition Rachel Feferman Gallery 2nd floor.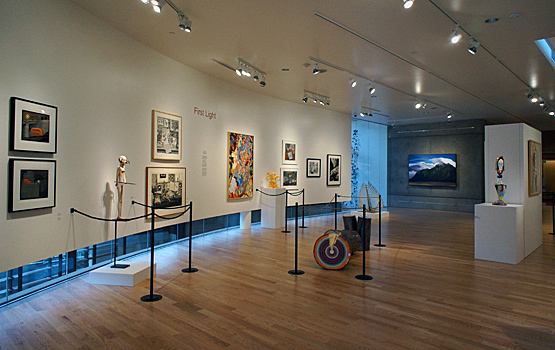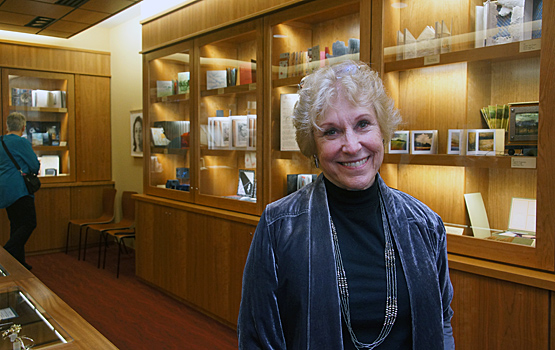 Cynthia Sears Founder Sherry Grover Gallery.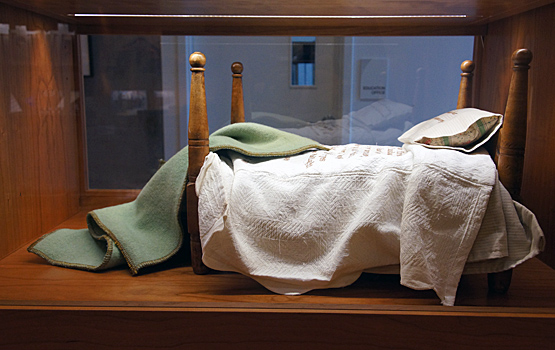 Cynthia Sears Founder and Collector removing art piece for visitors.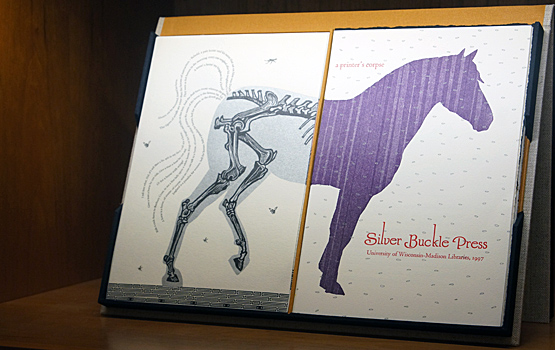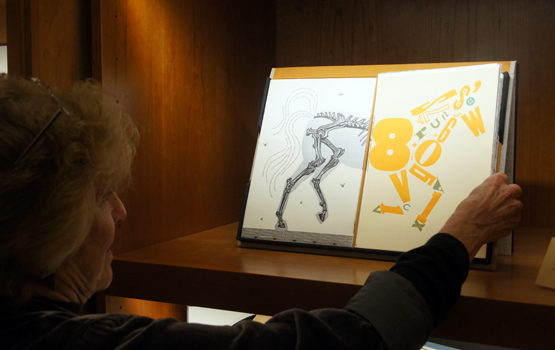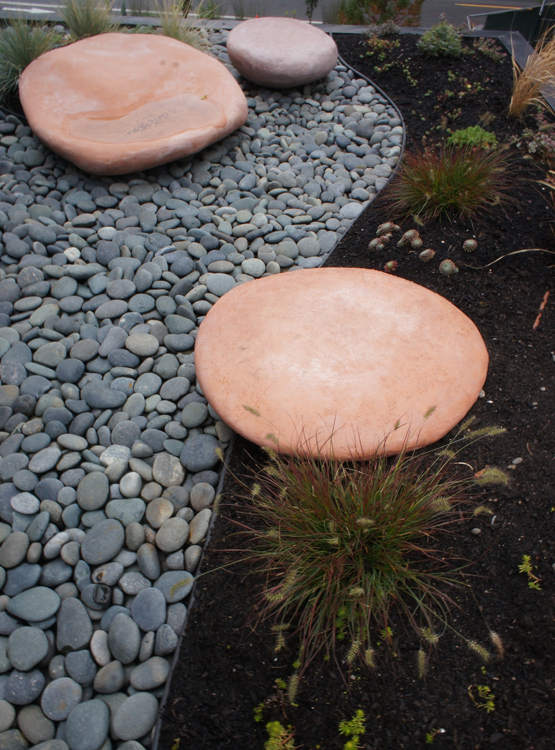 ---
All photos by Hans Mansson.