How Buying the Local Post Office Will Help My Family Farm and Small Town Survive
When is somebody ever gonna buy that place?
I shake my head as we drive past the post office that sits in the center of our small town: West Fulton, New York. The post office sits on a plot of land that also includes a our former firehouse—now vacant—and the only rental apartments in town. Don and Trish, the owners, live in one of the apartments and want to retire. They hope to move closer to their family in South Carolina. And so now Century 21 signs line the road along the building.
The post office was our only place to run into neighbors and talk.
The citizens of West Fulton fought tooth and nail to keep our post office open when it was slated for closure a few years back. The branch was a losing proposition for the government, but it was our only place to run into neighbors and talk about what was going on in our community.
The outcome wasn't quite a Pyrrhic victory, but it wasn't far off. They shut the post office for all but two hours every day. That's better than nothing, I guess. But when all postal business in our town must be transacted in a two-hour period, there's not much time for casual talk.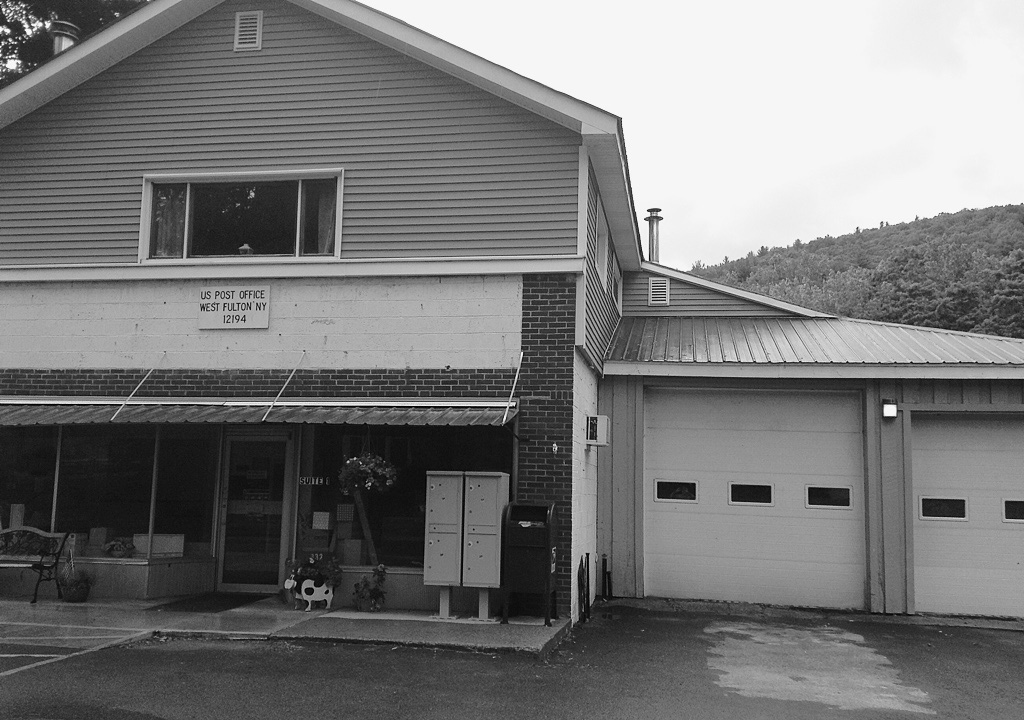 This whole county is for sale, I think. It seems I can't drive two miles without seeing a "for sale" sign. It's no secret that upstate New York is losing population. We never recovered from the hurricanes. There are very few jobs. Young people don't have much opportunity. And the irony is that, with so much for sale, farmers in our town can't get land. The post office is sitting in the heart of West Fulton with an asking price of less than $140,000. Land parcels are a different story. The cheap ones start at around $300,000.
It's just a simple math problem, I tell myself as I wind along the road, headed home. I repeat this sentence a lot lately. Mom and Dad want to step back from Sap Bush Hollow Farm. They want Bob and me to take it over. Our family math problem is a conundrum of time and money. For nearly 20 years, we've worked the business with no outside assistance, except for an occasional summer intern or paid help. It worked great. But now, with Mom and Dad wanting to step back, Bob and I are faced with a serious labor shortage.
We are realizing that we cannot fill in for my parents and maintain our own part of the business. So, we've decided to hire Kate, our dynamo summer intern, into a permanent position. That simple change will allow us one day off each week during the growing season, and the chance to take vacations now and then.
Yes, there is abundance here … But it feels like it is no longer for the community.
Kate wants to stay. Her partner Joe has a job in the area. They plan to move here. That's the time portion of the math problem. The money portion is not so easy to solve. Sap Bush Hollow has always offered us just enough to get by. It has never offered a surplus that could support a full-time employee.
So we've been trying to figure out how to expand. We need more land so we can graze more animals. We need a place that has housing for Kate and Joe. We've tried to buy land several times. But whenever we do find a place close enough to purchase, the property is scooped up by someone looking to build a vacation home.
I am trying not to be bitter about the situation. For most of my adult life, I've been a big believer in abundance; that the world has what we need. The key to happiness, and a major component for sustainability, is to recognize abundance when it presents itself, rather than fixating on scarcity. A scarcity mentality makes people greedy. It makes them frightened. An abundance mentality makes people feel secure, and that leads to generosity. We need more of that.
In my daily meditations and prayers, I repeat these ideas about abundance to myself. But as soon as I open my eyes and confront the soaring prices of farmland-turned-vacation land, I am angry. Yes, there is abundance here. I can see it all around me in the open fields that could be growing food to feed our region. But it feels like it is no longer for the community.
I pull into the driveway and the girls and I go inside. The phone rings. It's Dad. We've just lost out on yet another real estate deal. He wants to commiserate. I sit down and cradle the phone against my ear.
"It's just a math problem," I say, repeating my mantra aloud to him, trying to stay positive.
"Well, the post office is still for sale," he quips. It has become something of a sad joke for us. Nobody wants our post office. The neighbors all talk about it. Somebody should put a store in it. Somebody should sell ice cream. Somebody should open a coffee shop, so we have some place to go and sit.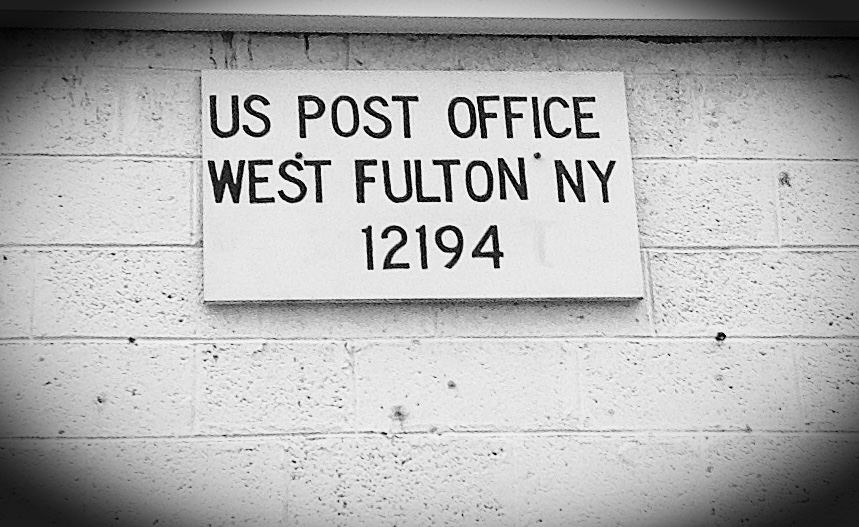 I give Dad a snort. "Yeah, right."
We both pause in our conversation. Was he joking? Or serious? There's a voice in my head: Community can't be saved by buying up the land. It has to be saved by nurturing the spirit of the place.
I go online and begin scrolling through the local real estate listings until I find it. A three-bedroom apartment, soon to be vacated by owners. A one-bedroom apartment, already rented. A government contract for the post office. One vacant firehouse. Only two miles down the road from the farm. I take out my calculator and start running numbers. I pull up the projected income and expense statements I've been working on in anticipation of hiring Kate.
What we need is here. We just need to be open to discovering it.
I estimate taxes and expenses on the building, then estimate projected expenses for upkeep. I take the net income and plug it into the farm statement that contains the salaries on the expense side. And for the first time, it balances out.
"We need to buy that post office!" I say. "It solves the math problem!"
Bob comes home and we review the numbers. I call Don and Trish.
"Nobody's been to see it," Don tells me. "C'mon down."
The entire Sap Bush Hollow crew takes a walk through the post office and the apartments. Kate and Joe fall in love with the upstairs unit.
And then there's the old firehouse. Indeed, back in the 1950s, part of the building was a store. I've heard stories of people going in to drink sodas or buy farm supplies. Somebody should sell ice cream. Somebody should open a coffee shop, so we have some place to go and sit.
Bob and I go home and crunch some more numbers. If we bought the post office, we could get Kate and Joe affordable housing. We could pay a salary for a great employee who will help us keep the farm running. And in a year or two, with a little elbow grease and some good planning, we might even be able to open a farm store with coffee—and maybe a little ice cream. Most importantly, there will be a place to go and sit.
I am reminded this week that this is how abundance works. What we need is here. We just need to be open to discovering it.
I never thought farming would mean owning a post office. But now, looking at my community, at our need to define ourselves as a place, at our desire to connect with each other and be more than another statistic for dwindling population, this is Sap Bush Hollow Farm's next job. We can grow the food. Now we need to help grow the community.