7 Small Towns Taking Big Steps to Get People Walking
In 2009 citizens of Albert Lea adopted a wellness plan inspired by Blues Zones, a book by National Geographic Fellow Dan Buettner, which examines places around the world where people are the healthiest and live longest. In the past six years the city has put new hiking trails in parks, installed new sidewalks, and added other pedestrian improvements downtown. The community's campaign to promote physical activity has increased walking by 70 percent.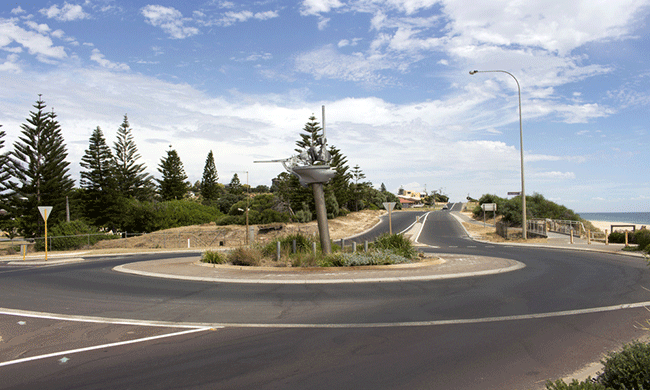 Photo from Shutterstock.
This upstate New York city is a national leader in building roundabouts. Roundabouts reduce crashes and tame busy streets, helping pedestrians and bicyclists feel safe crossing intersections.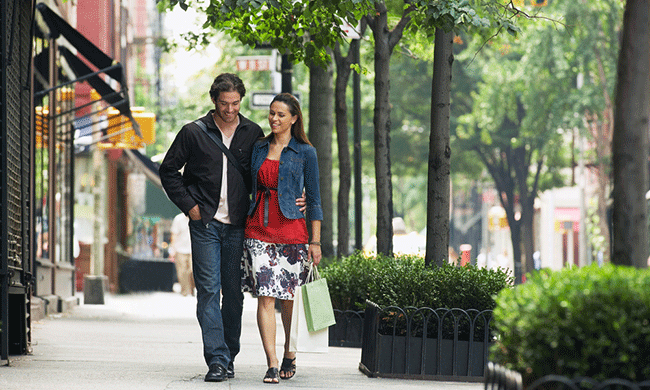 Batesville has revived its downtown area by slowing traffic speeds, narrowing streets, restoring diagonal parking, extending sidewalks, and building recreational trails along the White River.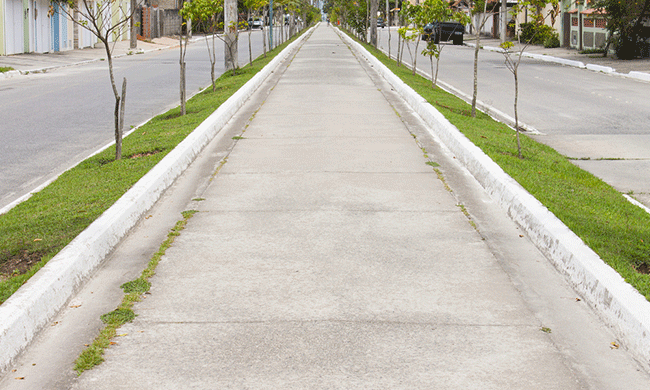 Photo from Shutterstock.
Hernando was named the healthiest community in their state by the Blue Cross & Blue Shield of Mississippi Foundation. And Hernando lives up to its title by requiring all new development and redevelopment projects to include sidewalk installation in their construction. The community also sponsors a Safe Routes to Schools program for kids, offers Healthy Eating and Active Living classes, and has passed a Complete Streets law that promotes walking and biking.
Photo from Shutterstock.
In Hendersonville, a busy road bisecting downtown was narrowed to two lanes with wider sidewalks and traffic calming features. The results: an increase in walking and a surge in retail shops in the area.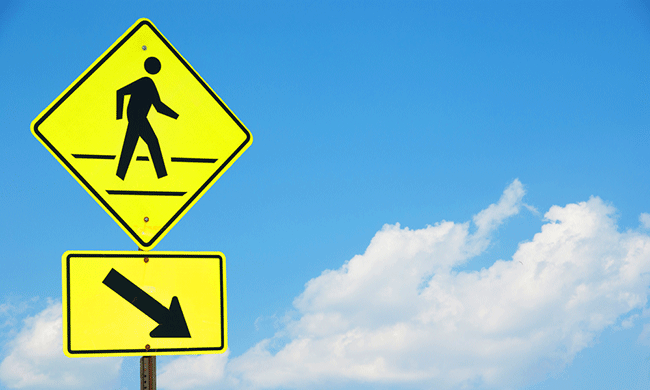 Photo from Shutterstock.
After a Community Health Assessment showed alarming rates of diabetes and obesity, Anaconda is determined to becoming more walkable. They recently brought in Walk[Your City] to add new street signs directing people to places within walking distance. The community of Anaconda has also welcomed America Walks to help them brainstorm ways to encourage residents to travel by foot more often.
Photo from Shutterstock.
At one point the streets of Murray were so dangerous that children were prohibited from walking or biking to school. Thankfully local officials stepped in and build three miles of sidewalks around schools and in low-income neighborhoods.