News Based on facts, either observed and verified directly by the reporter, or reported and verified from knowledgeable sources.
Embracing Death as Community Care
Photo courtesy of Yeshe Dorje Thongchi
An Indigenous Indian tribe once embraced voluntary and assisted euthanasia in specific contexts, a cultural practice fundamentally driven by a care for the common good.
Why you can trust us
---
In the well-known short story Baah Phulor Gundho (which translates to "The Smell of Bamboo Blossoms"), Yeshe Dorje Thongchi, a prominent Indigenous writer from the Northeast Indian state of Arunachal Pradesh, depicts the voluntary death of an elderly Indigenous man during a plague outbreak.
Set against the backdrop of the erstwhile, reclusive lifeworlds of the Nyishi Indigenous people of Arunachal Pradesh, the story plot revolves around a bamboo-masting event that results in a proliferation of rats that gorge on bamboo fruit, a recurring ecobiological phenomenon peculiar to the region. The rats cause a famine and spark a plague.
---
What's Working
---
Meals on Wheels Delivers Food and Climate Resilience for Seniors

Local Meals on Wheels programs are known for delivering food to low-income seniors, but during climate disasters, they are in the position to check in on the most vulnerable. The programs' volunteers and staff do just that, whether that means giving fans to clients during a heatwave, tarping roofs after a hurricane, or making check-up calls.

Read Full Story
---
Matung, the elderly protagonist of Thongchi's story, allegedly catches the endur bemar ("rat disease"). He then burns himself alive so that the infection does not spread to his granddaughter and her husband and the rest of the community. As Matung prepares for his voluntary euthanasia, he also reveals that he had to burn his own parents and family during a previous bamboo-masting event to protect the community, as the incineration of infected people and their belongings was believed to arrest the spread of the plague.
"My story tried to capture how the isolated communities in Northeast India tried to cope with extraordinary situations such as an epidemic in the absence of modern healthcare and state," says Thongchi, 71, who belongs to the Sherdukpen Indigenous community of Arunachal Pradesh and writes in Assamese. "Voluntary and assisted euthanasia was an accepted social practice in many a remote community here—especially when the survival of the entire community was at stake."
The most well-documented of the voluntary euthanasia practices once prevalent in remote Northeast India is practiced among the Idu-Mishmi, an Indigenous community scattered through the Dibang Valley. Known as misi-muh in the Idu-Mishmi language, the traditional right to end one's life in certain appropriate circumstances once enjoyed overwhelming social sanction.
As modern societies, particularly in the West, are increasingly obsessed with prolonging life at all costs and consequently grappling with the pitfalls associated of assisted living, the Idu-Mishmi custom of misi-muh, which was a documented practice as recently as the late 1990s, offers a different perspective on life—and death.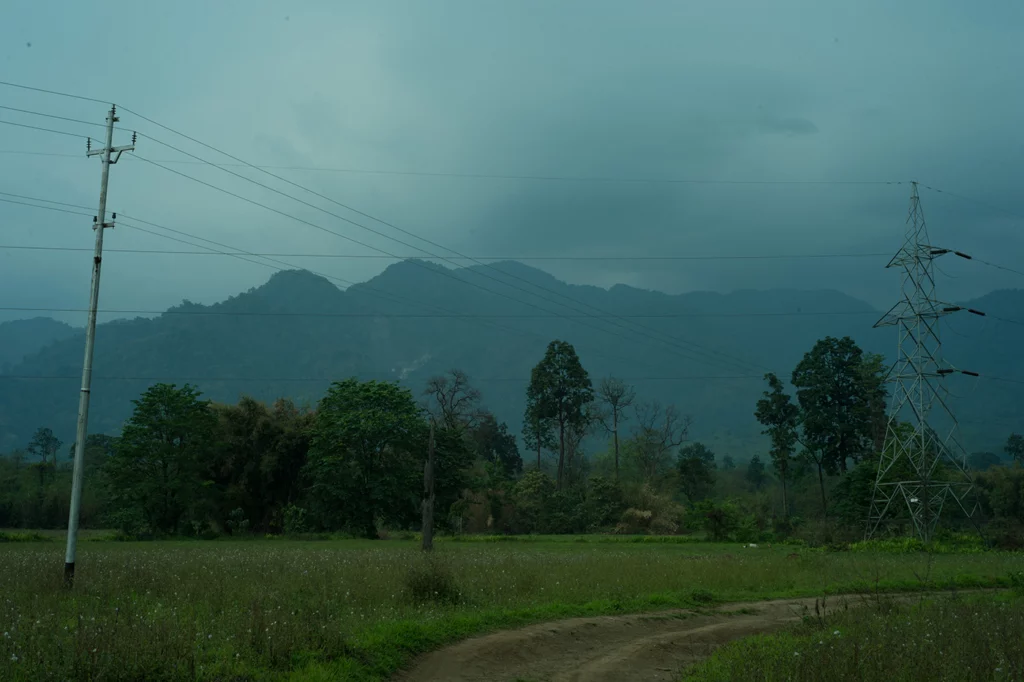 Misi-muh, a Dying Custom
Today, a growing number of Western nations are legalizing assisted suicide in cases where terminally ill patients experience pain. In contrast to the ferocious debate over the issue and the confusing medical and legal lingo surrounding Western euthanasia, misi-muh enjoyed unanimous social sanction amongst the Idu-Mishmis on entirely practical considerations. Idu-Mishmi historian Rajiv Miso says that misi-muh was socially sanctioned in two situations: "First, when the patient was terminally ill and going through unbearable pain. Second, when one caught an epidemic disease with risks of infecting others and threatening the entire community."
Grounded in an animistic worldview, Idu-Mishmis in the past believed that diseases, like everything else, were caused by spirits—specifically, evil spirits known as khinu hembe. This was true "especially [for] epidemic diseases that killed scores of people in a short span of time and lacked cure in the absence of modern medicine," says Miso, who has obtained a Ph.D. on the cultural history of the Idu-Mishmi community from Rajiv Gandhi University, Arunachal Pradesh. He adds, "It was in cases of such disease that people volunteered to die in order to protect the rest of the community."
The first written account of a case of misi-muh appeared in anthropologist Tapan Kumar M. Baruah's The Idu Mishmis (1960). In 1948, a sexagenarian Idu-Mishmi man named Pwiti Mepo volunteered to be put to death. Sick of his various ailments, including leprosy, which was abhorred at that time, Mepo requested that his son and other family members arrange for misi-muh. Accordingly, a small stone structure (ju) was constructed with no ventilation. Once the funerary rituals were performed, Mepo walked into the structure and eventually died of suffocation. Baruah further notes that Mepo had summoned all his close relatives for a feast as per the custom in order to see them all one last time before walking into the ju.
In 2016, Tarun Mene, an Idu-Mishmi anthropologist, and his colleague Sarit K. Chaudhuri from Rajiv Gandhi University in Arunachal Pradesh, traced an additional 35 cases of misi-muh among the Idu-Mishmis between the 1940s and 1990s.
The most recent case documented by Mene and Chaudhuri is that of Sumi Menjo, an Idu-Mishmi woman in her 60s, who died by misi-muh in 1997 after prolonged suffering from leprosy. Their research also suggests that whereas voluntary euthanasia had high social acceptance in Idu-Mishmi society, the practice of nonvoluntary and involuntary euthanasia (sometimes seen as two distinct practices by ethics experts)—where the patient was not in a position to give informed consent or their wishes were unknown—didn't enjoy social sanction and was often hushed up.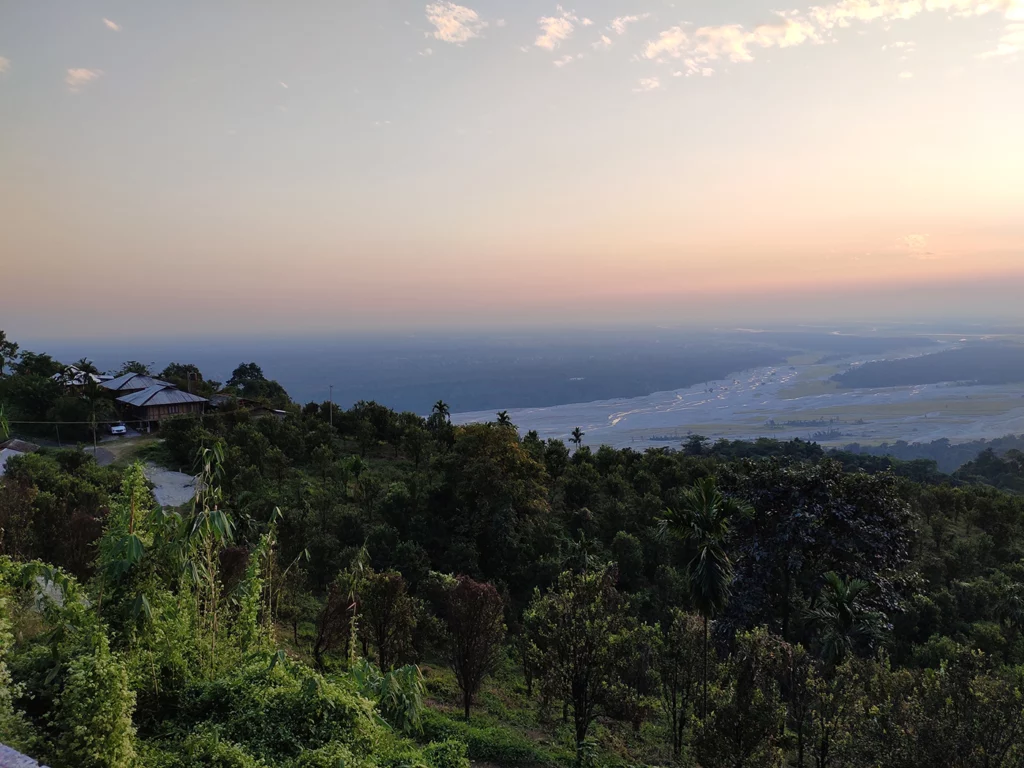 "The consent of the person was paramount for a misi-muh to be socially approved," says Sipa Mena Miuli, a 53-year-old Idu-Mishmi woman from lower Dibang Valley whose late father was a traditional healer and shaman (igu) who had knowledge of the misi-muh custom and who sometimes performed the death rituals prior to the patient entering their enclosure. "My father often used to say that when someone himself or herself asked to be allowed to die with dignity owing to unbearable anguish without any cure in sight, how could the community deny?"
While the custom once enjoyed unanimous sanction among the Idu-Mishmi, today the known incidents of misi-muh have all been reported from remote villages that lack the presence of state authorities. Because euthanasia isn't recognized in India except in certain exceptional medical conditions such as withdrawal of life-support system from patients in vegetative state, cases of misi-muh could be legally interpreted as acts of suicide, a punishable offense.
Therefore, Miso says, any incidents of misi-muh are taking place under the rug. "It is in fact a dying custom with the last known case recorded from about two-decades-and-a-half ago."
A Misunderstood Practice
As soon as the phenomenon of misi-muh garnered media attention with the publication of anthropologists Mene and Chaudhuri's study in 2016 in the Journal of the Indian Anthropological Society, multiple reports misrepresented the Idu-Mishmi customary practice as suicide. For instance, a report that appeared in the Indian newspaper The Asian Age was headlined "Are suicides in this tribe a form of euthanasia?" seemingly equating misi-muh to suicide when it is an entirely different phenomenon.
An earlier report in the Deccan Herald, a well-known Indian newspaper, called the Idu-Mishmi a "highly suicide-prone" tribe. The claim was premised on the fact that between 1971 and 2019, there were 218 cases of people taking their lives in the Idu-Mishmi community, which has a population of around 10,000, with an annual average rate of 58.2 suicides per 100,000.
While this is indeed an alarmingly high rate, it is quite in line with global disparities in suicide: Worldwide, Indigenous peoples are more vulnerable to suicide. The Inuit First Nation in Canada recorded 72.3 suicides per 100,000 person-years between 2011 to 2016 and some American Indian communities had a suicide rate as high as 150 cases per 100,000. A range of issues contribute to higher suicide rates among Indigenous peoples: colonization, intergenerational trauma, loss of culture and land, and ongoing racism.
In the past few decades, the Idu-Mishmis have faced similar structural issues such as threats of displacement and loss of ancestral land due to massive infrastructural projects, and, of late, exclusionary conservation practices. Yet some studies attribute high rates of suicide to "primitive" and "impulsive and aggressive behaviour" of the Idu-Mishmi, bordering on racialization of the tribe. These studies also fail to differentiate between misi-muh and events of suicide.
In contrast, covering the 1950s—when the Idu-Mishmis hadn't yet come into close contact with the Indian state and lived independently of the state's interventions—anthropologist Tapan Kumar M. Baruah noted in his ethnography of the Idu-Mishmi that "among the Idus [Idu-Mishmis], suicide seems to be very rare. It is said that, during the last thirty year[s] in [the] history of the Dibang Valley, there have been only four cases."
An Indigenous Ecology of Common Care
Thongchi, the Indigenous author, believes that the practice of voluntary euthanasia—misi-muh and similar customs in other Indigenous communities of Arunachal Pradesh—was deeply embedded in "an Indigenous ecology of common care." He explains, "While one may be critical of these customs, it needs to be acknowledged that these practices were fundamentally driven by a care for the greater common good. That's what I tried show in my story." Thongchi's protagonist, Matung, "chose voluntary euthanasia to protect the community from infection because he believed that's the only way to arrest the spread of the epidemic."
And Miso, the Idu-Mishmi historian, says that the same logic of care applies to cases of misi-muh where someone decides to end their life due to unbearable pain with absolutely no hope of recovery. "In such a situation, a person pleads for misi-muh not only to end their own pain but also to relieve their caregivers. And the community concedes to their plea to relieve them of endless suffering," he says.
"Idu-Mishmi elders say it was essentially about mutual care," adds Miso.
---
Bikash K. Bhattacharya

is an independent writer and graduate student of anthropology at the University of Texas at Austin from fall 2023. His writing has appeared in The Third Pole, Mongabay, The Indian Express and Border Criminologies among others.
---