The Jobs Issue:
Need a Job? Create Your Own
Need a Job? Create Your Own
5 entrepreneurs who said no to corporate jobs.
Why you can trust us
---

Former Meat Plant Goes Veggie
Alex Poltorak prepares a hydroponic food-growing system for the rooftop of "The Plant." A former meatpacking facility in Chicago, The Plant is being deconstructed and transformed into a net-zero-energy vertical farm. Its roof is the site of Poltorak's first gig; his business, Urban Canopy, turns city roofs into farms. Poltorak wants to shorten the distance food travels "from farm to fork," he says, "in addition to utilizing idle rooftops, creating local jobs to manage these rooftop farms, and providing more sustainably grown produce for local communities." —Lily Hicks
Photo from SCC.
Real-Life Benefits for Women
Ana Sanchez has worked with Southwest Creations Collaborative in Albuquerque, N.M., for the past 12 years. The business offers living-wage jobs to immigrant women who do handwork, contract sewing, packing, and labeling. "Since we run a 'communal shop,' women who take side jobs that they find on their own or that SCC passes up because they are too small can use all of the organization's machinery," says Program Director Jessica Aranda. SCC provides on-site child care for working mothers; GED, English as a Second Language, computer literacy, and citizenship classes; and reproductive and preventive health care programs. Moms even get paid time off to visit with their children's teachers and set academic and behavioral goals. southwestcreations.com —Laura Paskus
Photo by Susan Seubert.
Pedaling Sustainability
As Jed Lazar pedals his bike and big, blue trailer around town, people often flag him down to ask about his business, SoupCycle. And it's exactly what it sounds like—soup on bicycles. "That's so Portland," they sometimes say.
While the business credits some of its success to the city's bicycle culture, it's the tasty soup that keeps customers coming back. Lazar uses local and organic produce whenever possible and has a rotation of more than 50 traditional and exotic recipes. Each week, "soupscribers" sign up for the vegan, vegetarian, or meaty option. Lazar buys the necessary ingredients, and his team transforms them into soups. Then, Lazar's bicyclists deliver to Portland, Ore., neighborhoods on scheduled days. "Biking is a wonderful way to connect to the community," he said, "and to run your business."
Three years ago, Lazar and his business partner Shauna Lambert planned SoupCycle as an MBA project at Bainbridge Graduate Institute in Washington state. They pooled enough of their savings to last six months. If the business didn't have at least 100 weekly deliveries by then, they'd have to call it quits.
They first served the soup to friends and used their feedback to refine the recipes. They started out cooking in a borrowed church kitchen. Lazar did all the deliveries using an electric-assist bike and was putting in 60 to 80 hours a week. A year and a half in, they hired a professional chef, and the SoupCycle staff now comprises seven workers who put in 10 to 40 hours a week in Portland and nearby Corvallis. Lazar is down to a more manageable 50 hours a week and can comfortably take vacation time. Most of the staff do deliveries, but Lazar makes sure they have a hand in soup production and ordering, too. "I want them to be able to say, 'I helped make that soup, and it's incredible,'" he said. "Then the customer also feels more connected to the product."
It's that customer connection that's most fulfilling to Lazar. "We're spreading hope for a more sustainable world and a thriving local economy," he said. "We're living that every day delivering soup." —Krista Vogel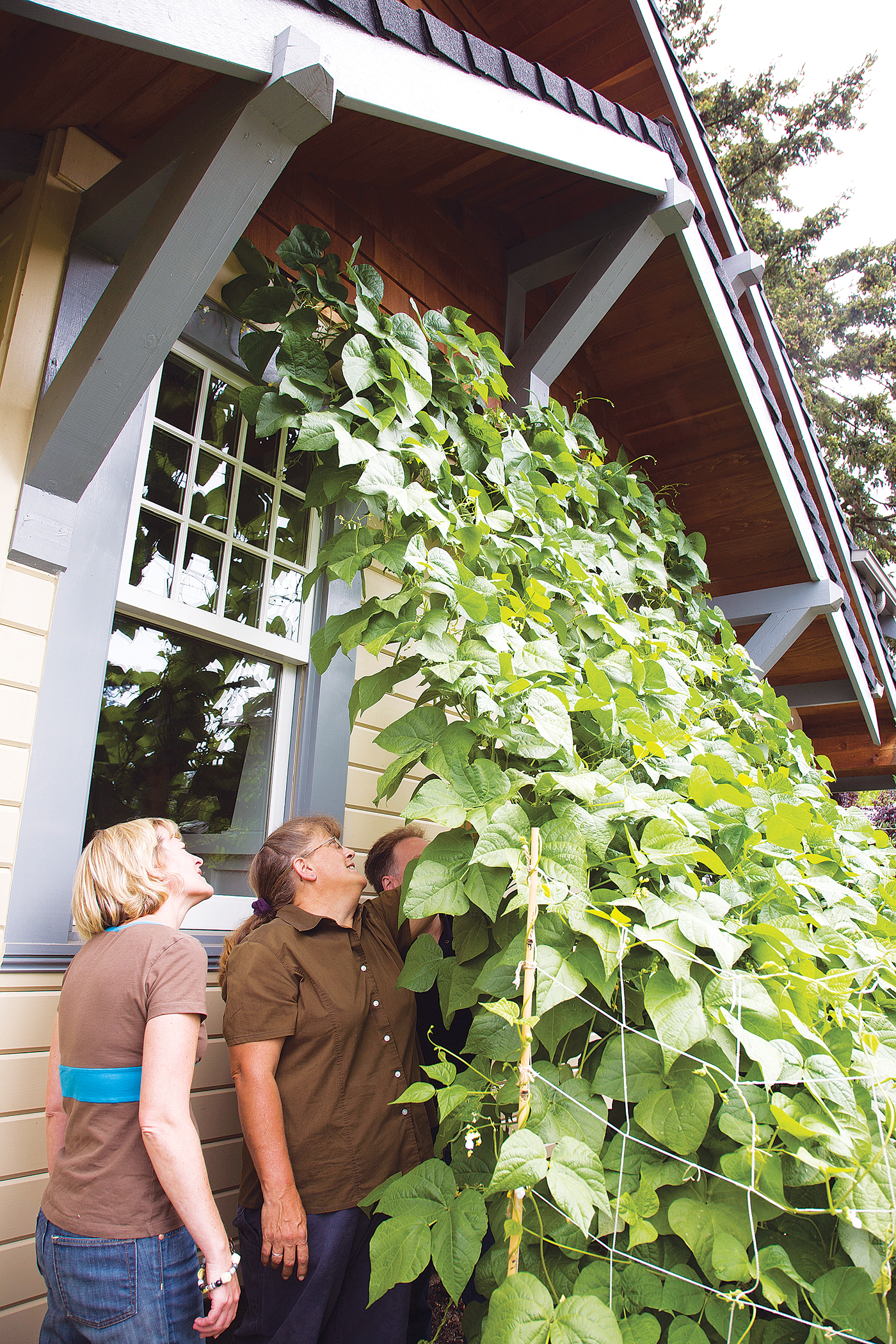 Photo by Susan Seubert.
Urban Farmers for Hire
Donna Smith works with Patricia and Andrew Nimelman at their home in Portland, Ore., where they receive monthly installments of plant starts, seeds, and instructions. Working just 30 hours a week, Smith earns a living doing what she likes best—farming. Smith and her business partner, Robyn Streeter, run Your Backyard Farmer, which helps its clients plant, tend, and harvest organic gardens in their yards. Families design a menu of veggies to grow, then sit back and wait for their harvest. Smith and Streeter currently tend or consult with 57 farms and have helped farmers around the world start similar programs. —Krista Vogel
Photo by Paul Dunn.
Re-Fashioning Your Clothes
With the economy in tatters in 2009, it seemed a dubious moment for Christina Collins-Pezzner to quit her corporate job with Nordstrom in Seattle. But she had a dream and a hunch. "I just had this feeling that people were going to be thinking differently out of necessity: cutting back on spending, thinking about living within their means, and using existing resources."
She began making one-of-a-kind children's clothes from pieces of adult clothes from thrift stores and consignment shops. With her sewing machine tucked into her kitchen, she carefully deconstructs pounds of clothing that would otherwise end up in a landfill and reassembles them into unique kids' clothes, artful and fun. Adult long sleeves become kids' pant legs. A mock turtleneck collar becomes the waistband of a flared skirt. Using local suppliers—often the surplus clothing is donated to her—and selling to small shops, she's built riciclikids.com into a solid local business. She'll be hiring soon and expanding her operation out of her kitchen.
Another reason for leaving the corporate world behind was quality of life. "I wanted to be more 'there' for my family," said Collins-Pezzner, who has a husband, 15-year-old son, and a merely-days-old baby girl. Although she admits she works full days, they're hours spent at home where she can be flexible to the needs of her family. She even talked her husband into leaving his corporate job, too. "We're both believers in doing our dream."