Opinion Advocates for ideas and draws conclusions based on the author/producer's interpretation of facts and data.
Drawing While Black: A Reflection on Art, Activism, and Ancestry
Why you can trust us
---
Illustration by Ajuan Mance
In Binti, the Hugo Award-winning novella by African futurist writer Nnedi Okorafor, the title character summons the courage to imagine a new future for herself by drawing on the deep intellectual traditions of her people, the Himba of Kunene in South West Africa. Within the first pages of the book, readers are introduced to one of its primary messages, that the protagonist's success at navigating the future relies heavily on her knowledge of and reverence for the past. It is a theme that has also informed much of my own work.
I am an African American artist, illustrator, and comic creator whose work explores the complexities of race, gender, and power today and imagines the possible shape and texture of Black life and community in the future. I am also a professor of English whose scholarship is focused on the history of 19th-century African American literature and literary communities. These seemingly contradictory pursuits mean I have experienced firsthand the ways an understanding of the Black past can help not only to make sense of our present, but also to conjure the hope and insight necessary for imagining boldly empowered and inclusive Black futures.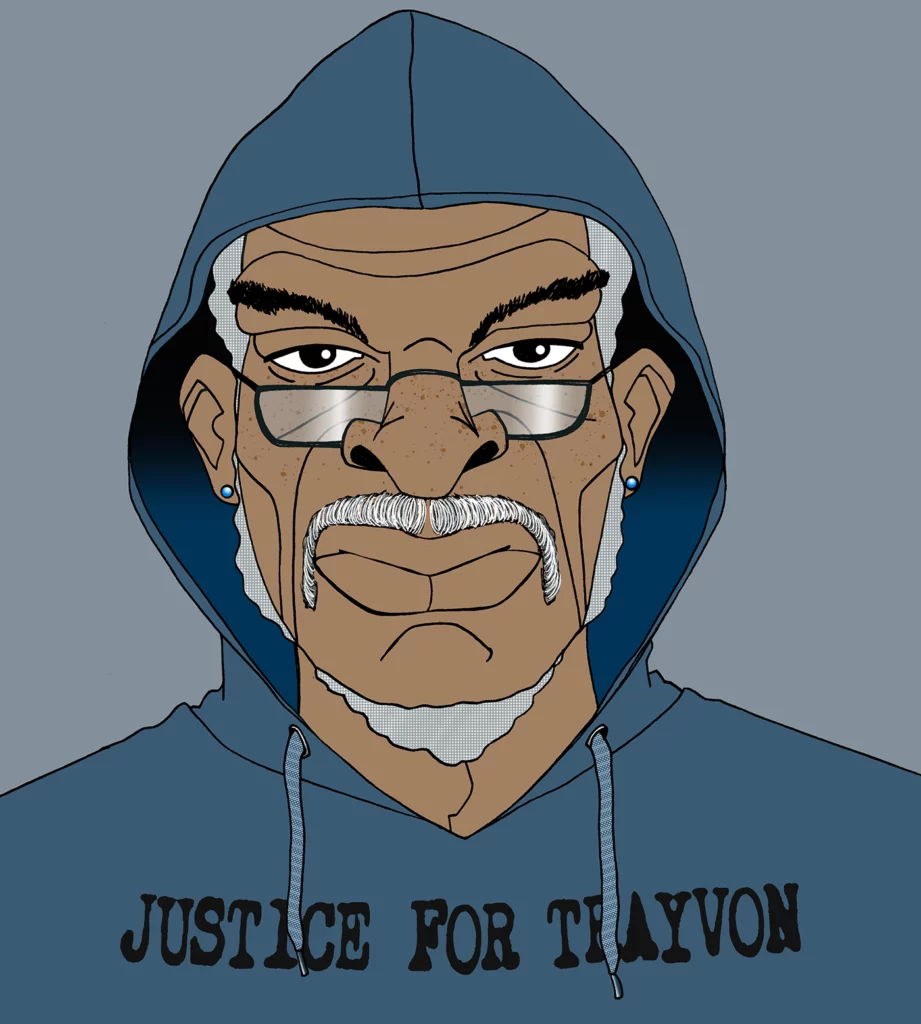 My most recent book, Living While Black: Portraits of Everyday Resistance (Chronicle Books, November 2022), was created out of this awareness. The project began simply enough, as a collection of drawings I posted to my Instagram account in response to the 2020 summer of protest in support of Black Lives. It was still early in the COVID-19 pandemic, and it would be nearly a year before the first vaccines would become available. Because of my own medical vulnerabilities as well as those of my loved ones, I was not able to take to the streets, and so I turned to my sketchbook. If I could not march, at least I could draw.
Artists of African descent use their work to push past entrenched stereotypes to portray Black people and communities compassionately and lovingly, in all of their complexities. For me, the drawings that would become Living While Black were my effort to challenge and undermine the criminalization of Black people's everyday activities. The resulting book is an illustrated meditation on the stark divide between the ways Black people like me perceive ourselves and the ways we are too often perceived by white civilians and by law enforcement officers of every ethnicity.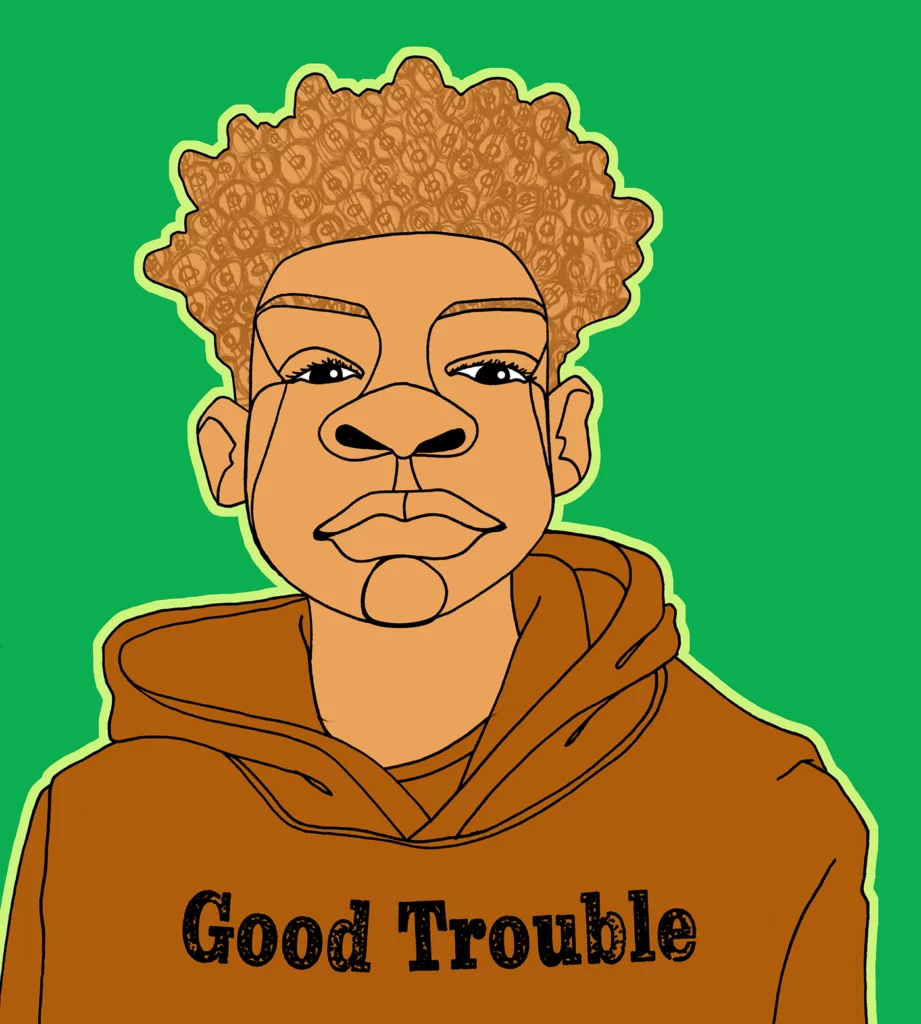 Living While Black pairs illustrations depicting Black people engaged in 40 of the legal, everyday activities for which people of African descent in the U.S. have been arrested, harassed, or killed. The brief descriptions of the images are intended to inform as well as to underscore the absurdity inherent in the criminalization of Black people's everyday errands, chores, pastimes, and needs.
Living While Black uses vivid, sometimes unexpected colors and bold patterns to celebrate the diversity and richness of the people and experiences who make up the U.S. Black community. It highlights and celebrates how, in a world where our daily activities are perceived as criminal, suspicious, or simply inappropriate, our persistence in living, loving, and pursuing our wants, needs, and goals is political.
For Black people, every trip to the department store, every visit to the neighborhood bank, every restaurant meal, bike ride, Sunday drive, trip to the pool, or good night's sleep is an act of defiance; and for me and many other people of African descent, that resistance—what June Jordan once described in a 1978 poem as "my resistance / my simple and daily and nightly self-determination"—is beautiful.
As Black artists, we are at our most powerful, influential, and essential when we turn our tools for expression to the task of bearing witness to the culture, families, and neighborhoods from which we have emerged. Such expressions include Alvin Ailey's Revelations, seen by more audiences than any other modern dance piece in history; as well, the wise and worldly personae through whom poet Langston Hughes speaks in "The Weary Blues"; "The Heads of Colored People," the collection of character sketches published in the early 1850s by writer and physician James McCune Smith; the stunning collage portraits created by 21st-century visual artist Mickalene Thomas; the folk tales and sketches collected in Zora Neale Hurston's Mules and Men; and the plantation-themed tableaus of visual artist Kara Walker.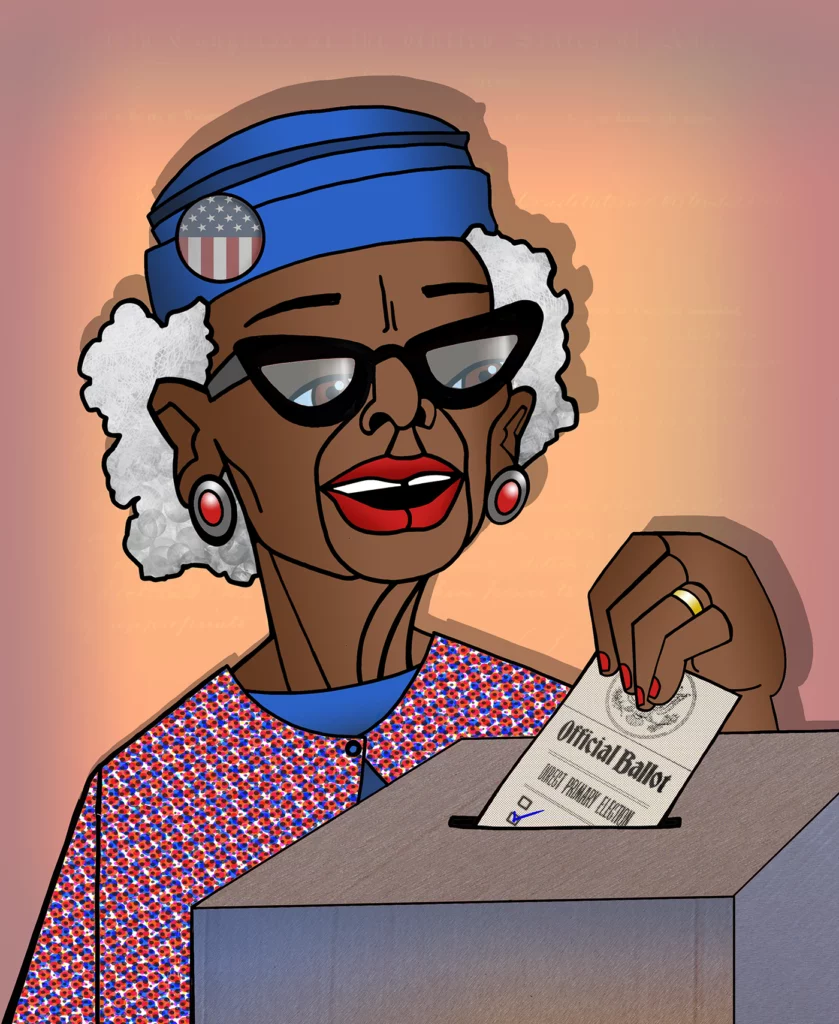 African American artists who take up the task of chronicling the lives and experiences of everyday Black people are engaged with our past, our present, and our future. In turning our metaphorical (and sometimes actual) lens toward the Black people who populate their world, we are documenting the ways in which the values of the past—and of previous generations—are transmitted to, reflected in, and sometimes challenged by our contemporaries. We are, in turn, creating a record of these values, understandings, and challenges that will inform, instruct, and inspire, and, in so doing, help determine the texture and shape of our Black futures.
As I created the drawings that would become Living While Black, I often thought of my academic research on the literary and activist communities of the Black 19th century and how it is through their works that the celebrations, struggles, and debates of their time become legible to today's readers. In these moments of reflection, I had a heightened awareness that, as a Black artist with a platform for expression, I was triply accountable: to the previous generations of African American artists on whose shoulders I now stand, to Black communities of the present for whom loving representations are a powerful counter to the racism of the present moment, and also to future generations of artists, activists, and scholars.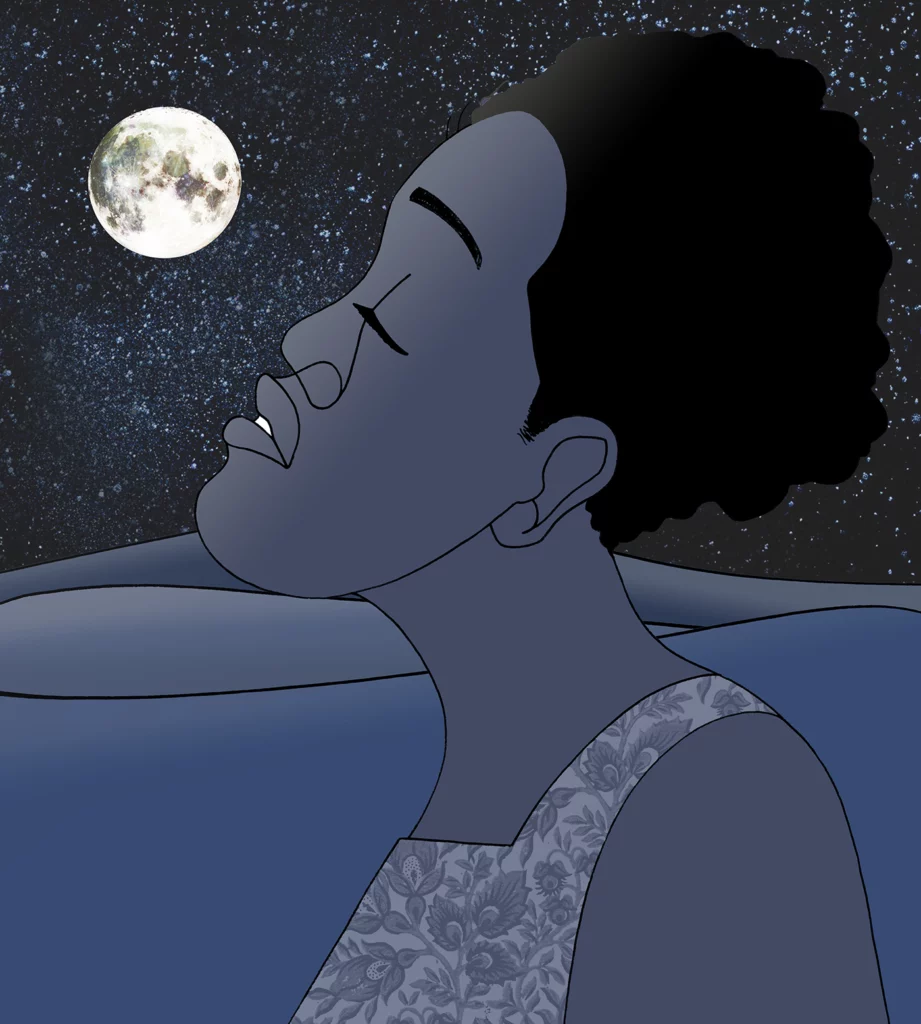 When I first became aware that, 150 years before my birth, Black artists, writers, and activists were creating community in some of the cities I have called home, I felt a sense of belonging as a Black scholar and artist in America that I didn't know I'd been denied. I still recall my simultaneous anger that my exposure to these writers and communities had not been a part of my public school education and exhilaration at the discovery that over a century before my parents' birth, there were Black artists and activists (and nerds) like me.
That revelation forever changed how I see my own work. Never do I put pen to paper without an awareness that, possibly, 150 years from now, in some little-accessed corner of a massive virtual library, my Bay Area Black artists' community and our work will empower and inspire those who are seeking to build a more peaceful, equitable, and just Black future. Like the title character of Okorafor's Binti, the Black artists of the next century will find that the uniqueness of their vision and the strength of their voice is rooted in their connection to the past.
---
| | |
| --- | --- |
| | Ajuan Mance is a Professor of African American literature at Mills College in Oakland, California. A lifelong artist and writer, Ajuan has participated in solo and group exhibitions as well as comic and zine fests, from the Bay Area to Brooklyn. In her art, illustration, and comics, Ajuan uses humor and bright colors to explore race, gender, power, and the people and places in which they intersect. Her work has appeared in a number of digital and print media outlets, including, most recently, The Women's Review of Books, Blavity.com, BET.com, Transition Magazine, Buzzfeed.com, KQED.org, the San Francisco Chronicle, NYTimes.com, KPIX News, and Publisher's Weekly. |
---