In Baltimore, I Found a City Taking Progress Into Its Own Hands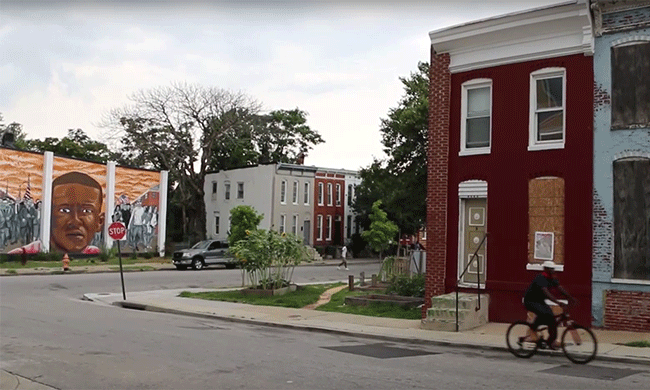 In West Baltimore's Sandtown-Winchester neighborhood, boarded-up row homes juxtapose bustling Black-owned businesses. Residents crouch on stoops, glibly chatting with their neighbors and wiping the summer's sticky moisture from their brows. The outdoors is an extension of the home here. Snippets of conversation about neighbors' whereabouts or police sightings underlay car horns and screeching buses.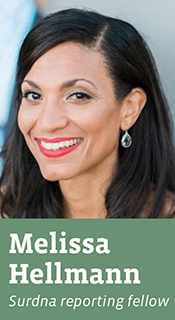 One April morning last year, a 25-year-old African American man named Freddie Gray was outside of his Sandtown public-housing complex when he was apprehended by police and loaded into a police van. During the ride, he somehow obtained a severe spinal cord injury that led to his death a week later. Following Gray's death, thousands of activists flocked to the streets to protest what they considered the city's deep-seated racial inequality and poor public-housing conditions.
I arrived in Baltimore in mid-August with one prevailing question: How has the city changed in the year since Gray's death? Surely, if any city was a testing ground for efforts to achieve racial equity, it was this one.
On the surface, it seemed like progress was slow. Marginalized communities still complained of over-policing in public housing and a lack of access to capital. But what I did find were Black community leaders who understood the pains of Baltimore like it was part of their own family history. They told me that the uprising served as a catalyst for mainstream conversations about the systemic racism entrenched in the city.
If any city was a testing ground for efforts to achieve racial equity, it was this one.
Tired of waiting for outside help, grassroots organizations are generating resources from within the African American community. Like a slither of blue sky after a storm, the local think tank Leaders of a Beautiful Struggle (LBS) offers a glimmer of hope to Black residents. It aims to shift the political discourse by giving people of color a greater voice in policies that directly affect them.
Using the next generation to carry forth its mission, LBS hosts the Eddie Conway Liberation Institute, a two-week summer camp in which youth bring their own experiences as African Americans into the policy debate space through political hip-hop, poetry, and a focus on social-justice theory. Students learn how to use the topic of structural racism as a framework to discuss public policy.
"We see policy advocacy and debate training as social-justice training to produce another generation of leaders to push forward social-justice practices," said LBS Director of Research Lawrence Grandpre.
"There are millions of dollars of economic activity and thousands of entrepreneurs who aren't being invested in."
LBS members have used their knack for debate to advocate for police accountability in the Maryland Legislature over the past two years. In the 2016 legislative session, they helped push for a measure that added citizen participation to police misconduct trial boards. Until then, civilians were prohibited from serving on the boards under the state's Law Enforcement Officers Bill of Rights.
LBS also works with investors to brainstorm economic development theories that harness the talents of local entrepreneurs in Sandtown and keep money within the neighborhood.
"Even in communities that we see as poor, there are millions of dollars of economic activity and thousands of entrepreneurs who aren't being invested in," Grandpre said. The current model of investment often views the community as an appendage and leaves residents hungry for more when work is outsourced or business goes away, he added.
LBS hopes to change the mundane conversations on the stoops to ones about Black-run organizations and the dismantling of the nonprofit industrial complex, which they say often ignores the needs of the community. "Conversations have changed," he said. "The structure of power has not. And that's where we are today."
It will take more than a year for Baltimore to undergo meaningful economic, social, and political reform. But a good place to start is by shifting some of the power from state government to those on the ground who are fighting for change.
This article was funded in part by the Surdna Foundation.