National Prison Strike Exposes Need for Labor Rights Behind Bars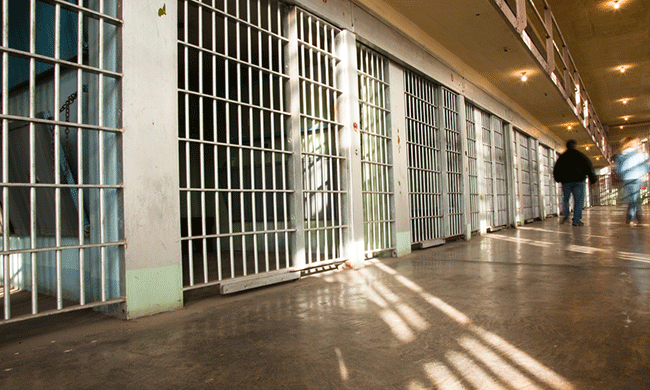 Fighting for fair labor practices is so integral to the American identity that the first labor disputes predate the Revolutionary War. Over time, work strikes have helped to end child labor, instituted the weekend, and brought about fair wages. But what remains largely ignored by the labor movement is the forced and rarely remunerated work that takes place in prisons—until now.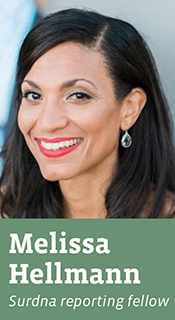 On September 9, an estimated 24,000 inmates began the first national prison strike to protest long-term isolation, inadequate health care, violent attacks, and what they argue is slave labor. Spearheaded by the Free Alabama Movement (FAM), a network of incarcerated human rights activists, the nationwide protest calls for an end to prison slavery.
Although the 13th Amendment abolished slavery, it exempted criminals. The Federal Bureau of Prisons requires that all physically competent inmates do jobs ranging from kitchen duties to working for corporations, but many of them receive no pay. In some states, prisoners who refuse to do their work are confined to their cell for a 24-hour period.
What's more, prisoners are often not considered employees, and therefore are not protected by national labor laws such as the Fair Labor Standards Act, which enforces minimum wage.
This begs two questions: What are prisons for? And if cheap labor is part of the answer, then why aren't labor unions involved?
The current situation is prisoners taking matters into their own hands by refusing to work or going on hunger strike. Just as other labor movements are initiated from the ground up, inmates throughout the country are banding together to draw light to the unjust conditions they face.
All physically competent inmates do jobs ranging from kitchen duties to working for corporations, but many of them receive no pay.
About 29 prisons nationwide are affected by the protest through work stoppages and preemptive lockdowns. It started three weeks ago on the 45th anniversary of the Attica Prison uprising, in which inmates seized control of the New York facility after an inmate was killed by guards at San Quentin State Prison in California. It is also the culmination of years of smaller hunger strikes and work stoppages throughout the country. Inmates learned about the protest through smuggled cell phones and literature disseminated by outside allies like the Incarcerated Workers Organizing Committee (IWOC), a national group that acts as a liaison for prisoners to organize.
Demands vary from facility to facility.
In South Carolina, inmates are asking for fairer wages and more rehabilitative programs. In Alabama, prisoners have called for an outright abolishment of forced prison labor, and the correctional officers there are supportive. At Alabama's Holman prison, guards didn't arrive at their evening shift on Saturday in solidarity, according to the Incarcerated Workers Organizing Committee.
Along with work stoppages, inmates have been petitioning legislators and filing lawsuits to seek fair wages, but no concessions have yet been made.
Pastor Kenneth Glasgow, FAM national representative, contends that inmates in Alabama are not receiving the education and rehabilitation needed to become productive members of society once released. "The only thing that they're being used for is to be warehoused, and to be used for free prison labor," he concludes.
Jobs in the public sector have been removed from communities and put into prisons.
Since the early 1990s, thousands of unionized jobs with the Communication Workers of America have been outsourced into prisons. Labor unions have traditionally abstained from supporting prisoners, and even now large ones have failed to endorse the strike. Overlooking prisoners is a detriment to labor unions, because jobs in the public sector have been removed from communities and put into prisons where workers are paid less than minimum wage, says Cole Dorsy, a formerly incarcerated IWOC organizer.
"We hope to make a national discussion of the fact that if these jobs were offered in these communities that are heavily policed or considered high drug-trafficking areas at prevailing union wages, they wouldn't have crime in those areas," Dorsy argues. "So we can see that the issue isn't really about rehabilitation or law and order—it's about keeping 2.4 million people and growing inside of institutions so that they can be a surplus labor [force]."
Moreover, the day-to-day operations of the correctional facilities, he says, depends on inmates, from preparing the food to cleaning and providing other maintenance services. The most striking line Dorsy says he's heard from prisoner organizers was their call for other prisoners "to stop reproducing the institutions of our confinement."
The strike organizers encourage lawmakers and unions to take a deep look at prison labor and how it affects workers as a whole. Although prisoners' own voices are often ignored in conversations about prison reform, FAM's Pastor Glasgow hopes that the protest will allow inmates to have a greater voice in their fate. He urges allies who wish to support the strike to visit local jails and register inmates to vote.
This article was funded in part by the Surdna Foundation.