When Kendra Wright was incarcerated for drug-related offenses at Oregon's only women's prison, her then-6-year-old daughter, Selene, was placed in the care of Wright's grandparents. Prohibited from speaking to Selene, Wright cherished what little contact she had: Wright's grandmother would call her while Selene was in the same room. "It was the only way I could hear her little voice," Wright said.
More than 75 percent of incarcerated women in Oregon are mothers.
But in 2013, Wright was accepted to the Family Preservation Project, an initiative then run by the Oregon Department of Corrections designed to break intergenerational cycles of incarceration, poverty, and addiction by helping imprisoned mothers maintain relationships with their children. More than 75 percent of incarcerated women in Oregon are mothers, and many of their children are at risk of suffering the same traumas they did.
Since 2010, the FPP has helped dozens of women stay connected with their children through special visitations where families can cuddle, paint, and read together; and by encouraging women to invest in children's education through virtual parent-teacher conferences. Women also attend daily classes and weekly counseling sessions to help them process their experiences and plan for life outside. "Before these women can even think of themselves as mothers, there's so much work to be done in restoring their own humanity," said program director Jessica Katz.
When the DOC decided to cut the program's funding in 2014, Katz, along with past and present participants, launched a letter-writing campaign to local legislators to save it. They succeeded. Today, it's operated by the YWCA of Greater Portland with state funding.
Selene, now 11, is a much happier child than the girl Wright, now out of prison, remembers five years ago. Without FPP, Wright believes, Selene would have grown up feeling hurt and abandoned: "I don't think she would have blossomed into the wonderful, amazing young lady she's becoming."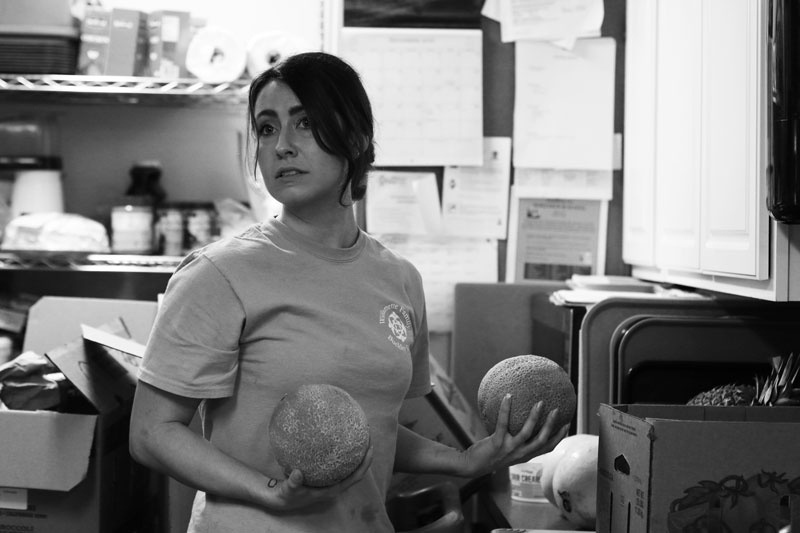 Today, Wright, 29, works at Buckley Detoxification Center in Eugene, Oregon, a refuge for people recovering from addictions. "I'm the lead cook, so the focus is to help clients detox in the best ways possible. Nutrition and diet are a huge part of that."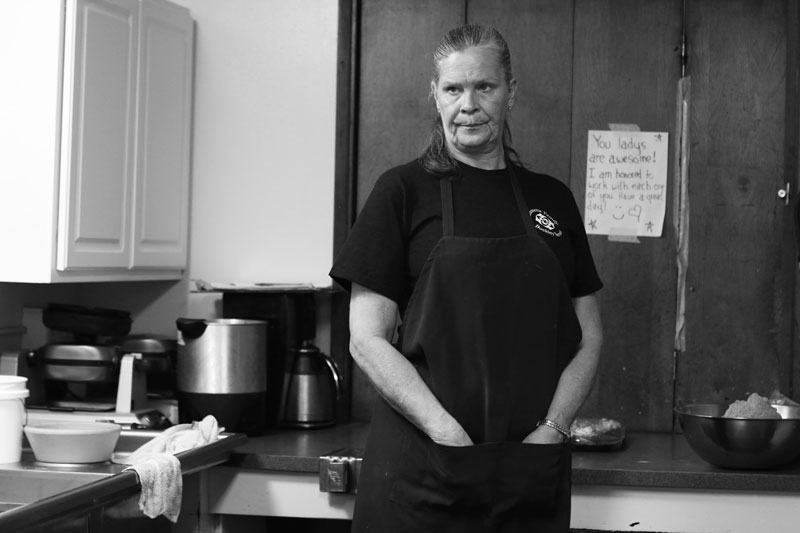 Patrice Shannon was separated from her grandchildren when she was incarcerated at Coffee Creek Correctional Facility. She and Wright met while inside, and continued their relationship as co-workers in the rehabilitation center's kitchen. Shannon is just one of the many FPP alums Wright works with lobbying for better legislation to support families separated by incarceration.
Wright was separated from Selene when her daughter was just 6 years old. Selene went to live with Wright's grandparents. Though they did their best to keep the two in touch, legal complications led to a year and a half of silence. "I would get reports from my grandmother that my daughter was crying in her bedroom closet," said Wright, who was prohibited from contacting her. When the FPP helped bring Selene to Coffee Creek to visit her mother, in 2013, Wright was nervous. "I didn't know if she wanted me to hug her, or if I should hold her a few seconds longer," Wright says. "I was relieved and astonished at how beautiful she was and how tall she had gotten." Wright was able to speak with Selene regularly from then on, and bought her a puppy, Lilly, for her birthday.
Wright regularly visits Selene at her grandparents' house, where Selene still lives. She fits in as much time with her daughter as she can between work and school.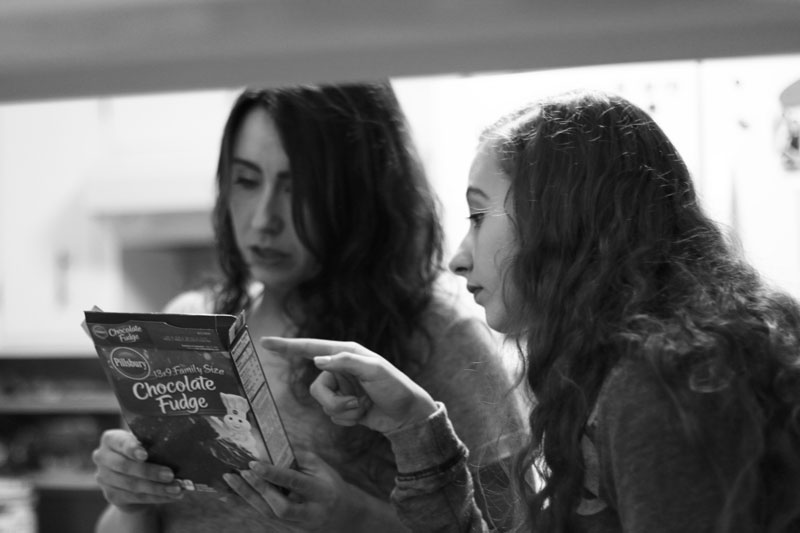 They laugh easily, tease often, and enjoy doing activities together, like baking.
Wright now lives with her sister and nephew. "I'm still in the process of getting on my feet," Wright says. The hope is that once she has an apartment of her own, Selene will be able to live with her. "If she wants to," Wright laughs. "I have a lot more rules than her [great-]grandparents."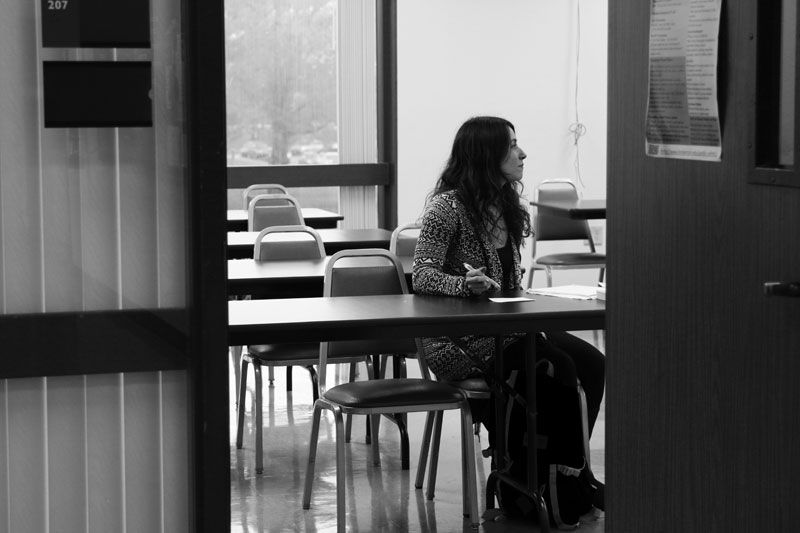 Wright started attending community college last fall, where she is working toward a degree in human services and child development, with plans to get a master's degree in social work. "I came from a pretty abusive, poverty-stricken childhood and everything that comes with it—drugs, you name it. I've always known I was supposed to help people. I just didn't know to what capacity until my own experience unfolded."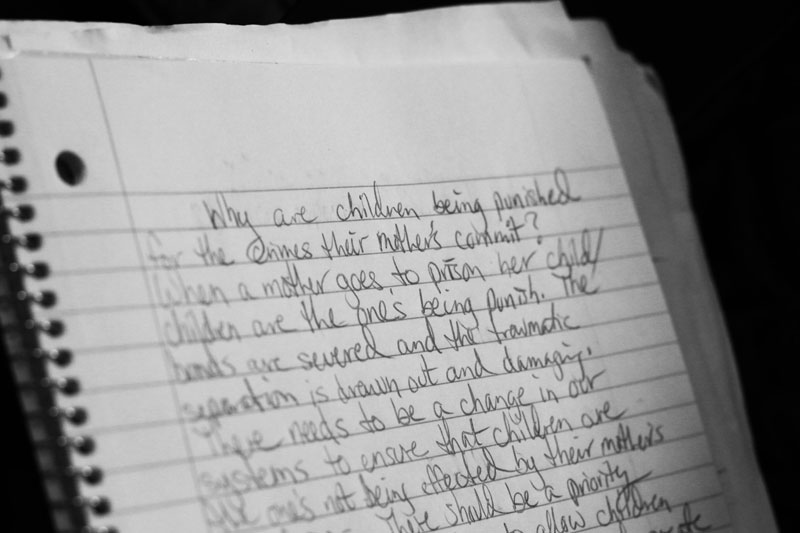 "When I tell my story, I more or less tell my daughter's story," Wright says. "I talk about her experience because her experience is the one that I think matters most—yet it's the one that typically doesn't get heard."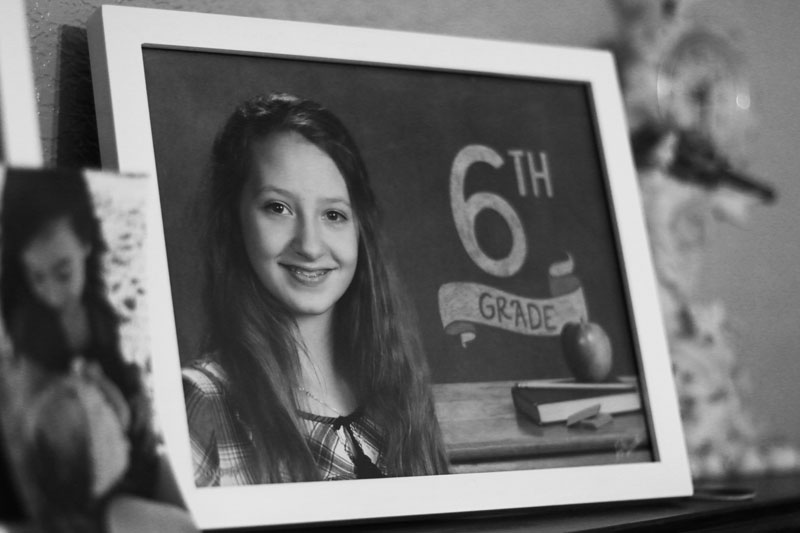 Selene today is a "complete 180" from the 6-year-old Wright remembers when she was first incarcerated. "She tries out for talent shows. She's popular." And in Wright's opinion, it's all because of FPP. Without it, she says, "I don't think we would be very close. I think she'd be more hurt and angry as a little person."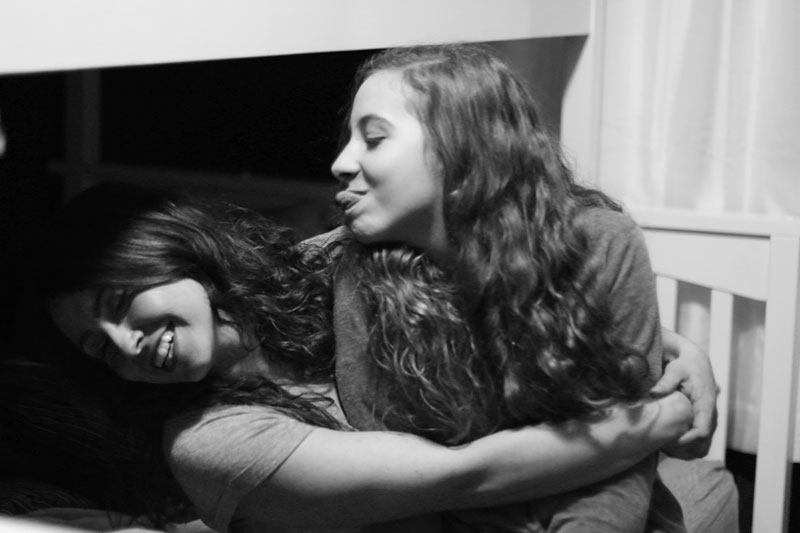 "I have to give back what was given to me," Wright says of her motivation to continue fighting for incarcerated mothers and their children. She recently lobbied at the capitol—and took Selene along with her. "I have to pay forward what I received. That's how it works."