5 Indigenous Women Asserting the Modern Matriarchy
They're reclaiming the tradition of female leadership and turning the old, white, male-dominated perspective of history on its head.
Why you can trust us
---
It is safe to say that aside from White Christian men, important figures from every other ethnic, religious, and gender group have largely been invisible in mainstream histories of North America. One of the least visible groups in historical narratives are Native American and First Nations women. Aside from Pocahontas and Sacajawea—two women who became well-known for their associations with White men—it's difficult to find the name of an Indigenous woman in a textbook. Now that Women's History Month is coming to a close in the U.S., it's a good time to examine this issue.
There are a number of reasons why so little light is shed on Indigenous women's contributions to American and Canadian histories. The primary problem is that the typical telling of the Western narrative of history is extremely biased. The story usually begins at the dawn of colonization in the year 1492; it usually assumes that European conquest is a positive thing; and it usually moves, geographically, from east to west, perpetuating the false notion that very few people and nations existed on these lands prior to European settlement.
---
What's Working
---
Canada's First Nations Protect Millions of Acres of Their Lands

Indigenous communities in Canada are setting aside millions of acres of land for conservation and research by making agreements with the Canadian government.
---
Another problem: The telling of history usually comes from books, and these books exclude Indigenous perspectives. Native people had, for thousands of years, recorded their histories through oral tradition, winter counts, and other forms of artistic and linguistic expression that English speakers often overlooked, did not care to include, and could not understand. Because of this, the contributions of Native people, the histories of Native nations, and the voices of indigenous women have been all but silenced.
It is precisely because this historical narrative is biased that righting this wrong isn't as simple as cherry-picking the names of notable Native women and inserting them into textbooks or other media. In order to truly improve public understanding of important indigenous women in history, the entire narrative has to be restructured. And who better to do that than Native women themselves?
Today, contemporary Indigenous women are taking the matter into their own hands and showing the public how to rethink, reframe, and relearn a new American-Canadian story that seamlessly incorporates the voices of Indigenous women. These women are living in the tradition of their ancestors, whose societies and nations were often matriarchal. They are reclaiming the tradition of female leadership and turning the old, White, male-dominated perspective of history on its head.
The following are five Native American and First Nations women who are using their platforms in such profound ways that they are also, in a sense, making history.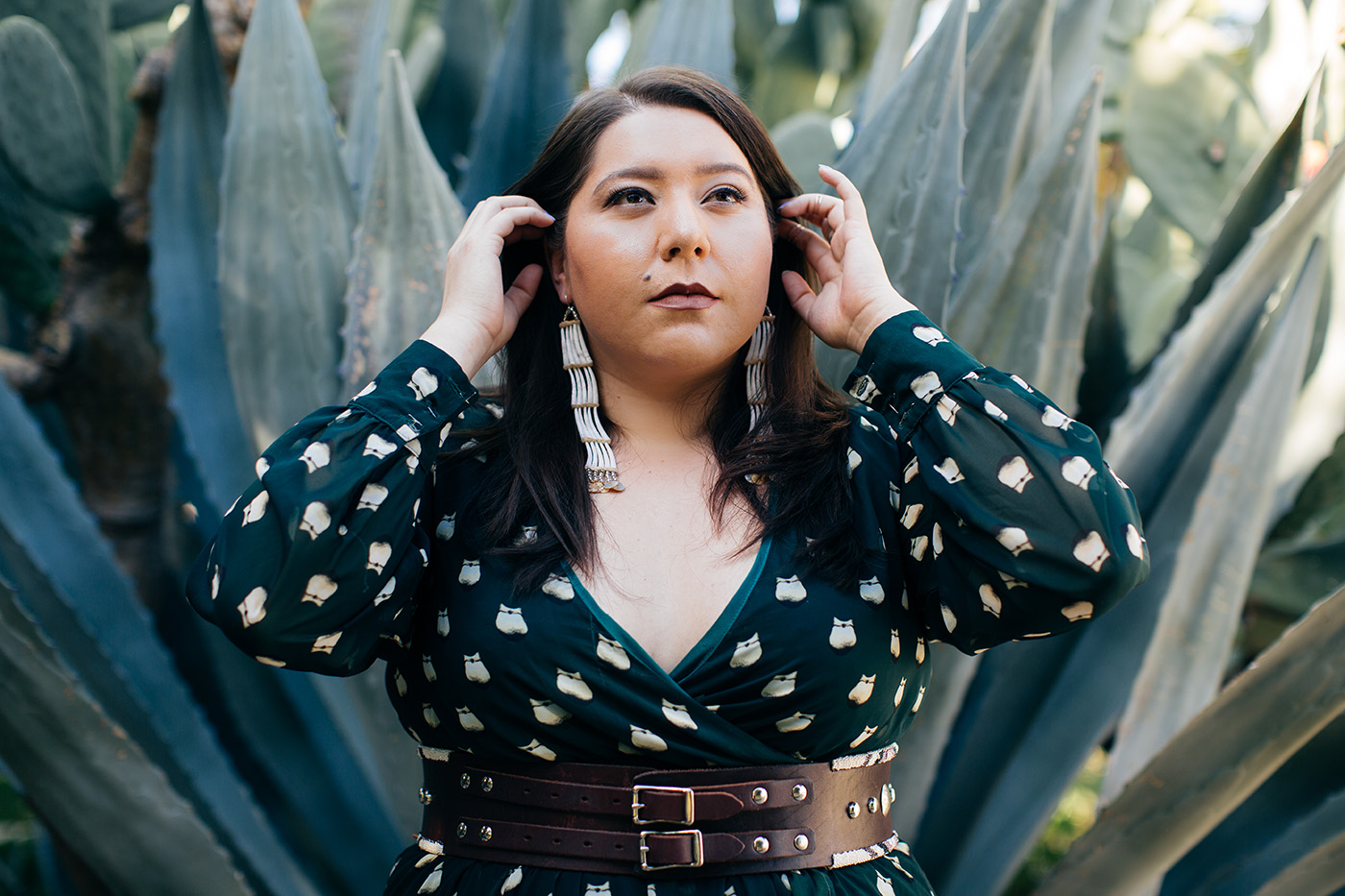 Bethany Yellowtail (Crow and Northern Cheyenne)
Fashion / Business
If you go to the B. Yellowtail website to shop their latest apparel release, you can do that, but not without learning a thing or two about Indigenous women's history while you're at it.
First, you'll see an image of a stunning model striking a futuristic pose while donning distinctly Indigenous attire. Scroll down, and you'll encounter a bold-lettered word you cannot ignore and only wish you could pronounce: "BIAWACHEEITCHISH," it says. The translation fits: "Woman Warrior," it says, "also known as "Pine Leaf."
Nearly every piece she sells comes with a message that the viewer cannot ignore.
When you click through to shop details on the Pine Leaf Wing dress, a more detailed history lesson appears. The dress description reads, "Biawacheeitchish was a warrior of the Crow tribe." It goes on, "There were stories that she could strike great fear into the hearts of men."
Bethany Yellowtail, CEO, founder, and designer at B. Yellowtail, a clothing line and artist collective out of Los Angeles, uses her creative enterprise to deliver history lessons, social justice messages, and authentic indigenous imagery with style. Whether it's the "brave woman" skirt set, named after the Cheyenne woman warrior who delivered the last blow to Custer at the Battle of Little Big Horn, or the cropped hoodie with a "SLAY colonial, white supremacist, heteropatriarchal bullshit" screenprint, nearly every piece she sells comes with a message that the viewer cannot ignore. Not only is she teaching history through her unique platform, but she's also making history as not the first or only but possibly the most successful female Indigenous CEO that the fashion industry has ever seen.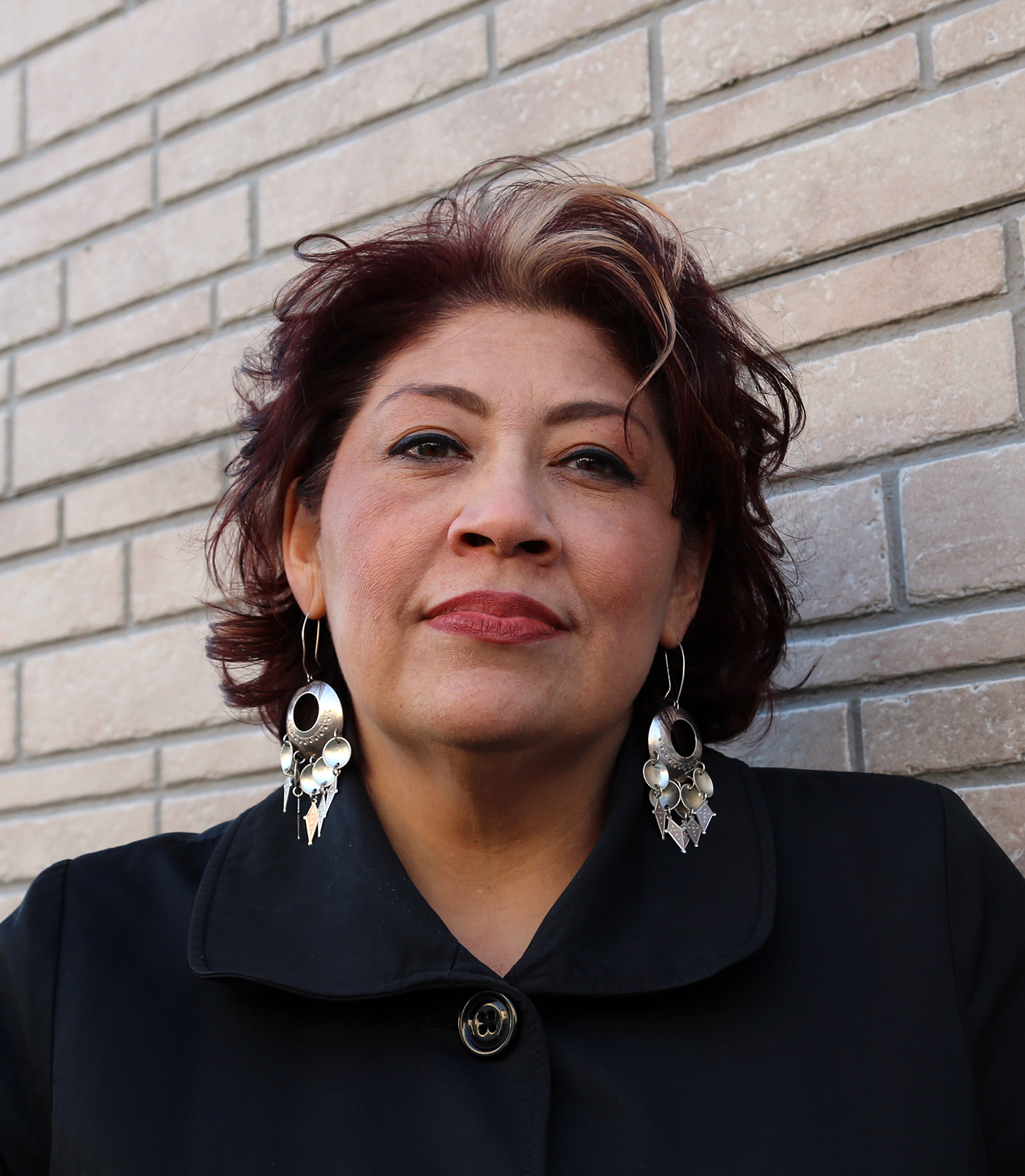 Kim TallBear (Sisseton-Wahpeton Oyate/Cheyenne/Arapaho)
Academia
There are many, many Indigenous women academics out there who are doing incredible, groundbreaking work, but TallBear, a faculty member in Native studies at the University of Alberta, stands out. She is at the forefront of the controversial and little-understood conversation surrounding Native American DNA and "gene talk." Her teaching and research interests include everything from Indigenous feminist queer theory to technoscience and the environment. TallBear's academic career represents an important element of Indigenous femininity: Indigenous women today are not only continuing to fight a history of dehumanizing treatment, but they are also refusing to be defined or imagined within the rigid, confining, and stereotypical boxes that Western minds have drawn around them. Through TallBear's commitment to examining "decolonial sexualities," perhaps the world will soon learn to abandon the primitive and hypersexualized Pocahontas narrative that has been prominent for far too long. Because of her cutting edge research and next-level publications—not to mention a killer Twitter feed—TallBear is making history in the academy and pop culture.
Autumn Peltier (Anishinaabe)
Activism / Youth Leadership
This young lady has been in the news a lot lately, and for good reason. While most 13-year-olds are taking selfies on SnapChat, she is on the front lines of environmental and social justice activism. Her mission? To protect clean water. So far, she has met with Canadian Prime Minister Justin Trudeau (and later called him out for not upholding his promises to her). She has spoken at the United Nations, and has appeared to speak on behalf of First Nations people and Native American youth at countless other events and rallies. Peltier's message is clear: "Water is life." She is brave, confident, and proud to represent the future generations of Indigenous women. Because of her youthful wisdom and commitment to fighting for the future of clean water, Autumn Peltier is a history-maker in the making.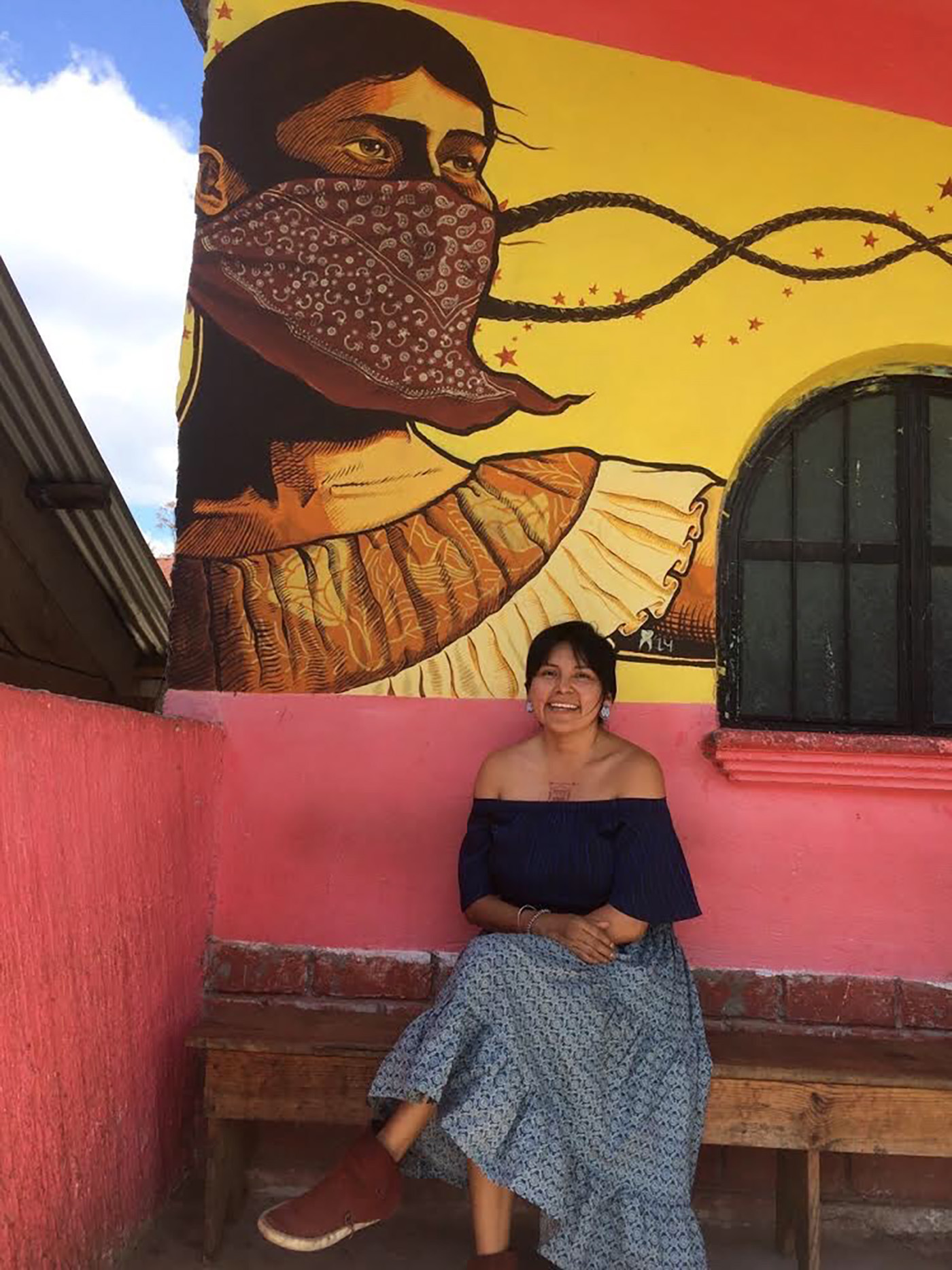 Kim Smith (Diné)
Media
A few months ago, Kim Smith and a cohort of other Indigenous women, including co-editor Ginger Dunnill, founded the first ever "Indigenous femme magazine." It's called Indigenous Goddess Gang. The groundbreaking concept has already amassed a following of thousands on social media. Each issue brings together a conglomeration of dynamic female Indigenous voices who are refusing to remain marginalized in the press. The magazine includes verticals that are edited and written by experts in their respective fields, like Indigenous midwifery, land-water-dignity, and sacred moon cycles.
"With each issue we will continue to grow and share the knowledge of our matriarchs and their medicine," said Smith. "As a project, which centers Indigenous women, we also recognize the crucial work of our queer, trans, two-spirit, and non-binary communities, and we acknowledge that we have a lot of work to do; to walk together, to reclaim our knowledge together, and to move forward together."
Because she has created a first-of-its-kind publication that will only continue to grow and break ground, Smith is on her way to making indigenous women's history.
Paulette Jordan (Coeur d'Alene)
Politics
This year, an historic number of Native American women are running for office in the United States, and Paulette Jordan is perhaps the biggest name on the ballot. At age 38, Jordan is running for governor of Idaho on the Democratic ticket. She has already served on the state legislature, and before that, she was the youngest person ever to serve on the Coeur d'Alene tribal council. If Jordan wins this election, she will be the first Native American governor the post-colonial United States has ever seen. Since so many tribal nations were matriarchal prior to colonialism, Jordan's leadership in government and politics exemplifies a profound reclamation of this tradition of female leadership. Undoubtedly, Jordan's success in politics will continue to inspire future generations of young Native women to run for office. She has, in many ways, already made history.
---
Chelsey Luger

is a journalist from the Turtle Mountain Band of Chippewa and Standing Rock Sioux Tribe. She is a contributing editor for Indian Country Media Network and co-founder of the grassroots initiative Well for Culture.
---