Opinion Advocates for ideas and draws conclusions based on the author/producer's interpretation of facts and data.
This Is What Black Resistance Looks Like
Photo by Ricky Day
We asked three Black artists to create pieces inspired by this year's national Black History Month theme: Black Resistance.
Why you can trust us
---
It's been 96 years since Carter G. Woodson first established "Negro History Week" in Washington, D.C., which laid the groundwork for what we now mark as Black History Month every February. Just like the commemoration itself, the ways we honor and celebrate Black history continue to evolve in response to contemporary cultural context. This year's national Black History Month theme is "Black resistance," which can take as many beautiful, powerful forms as there are individual Black people in this country. Tricia Hersey might say Black resistance looks like rest, adrienne maree brown might say it looks like being accountable to our ancestors, while others might simply say it looks like the pursuit of Black joy in a society designed to deny that to Black people.
To further explore the myriad ways Black resistance can look, we asked three artists—illustrators and a photographer—to show and tell us what Black resistance means to them, in the context of their own work.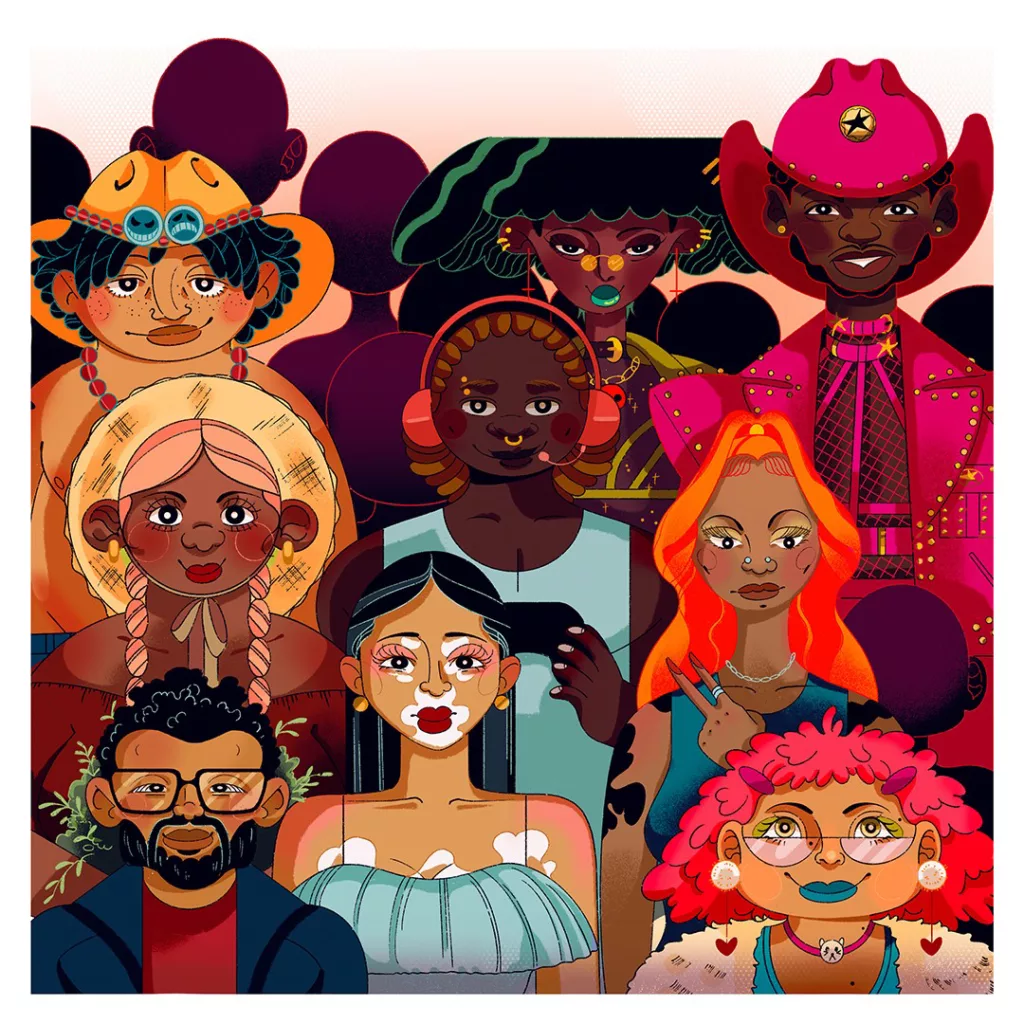 Black resistance, to me, looks like Black bodies thriving in spaces that were never built with us in mind, or have historically been known to not be welcoming to Black people. White kids are never told they can't pursue an interest or dream. They are never raised to believe that there is a space they can't occupy. The same can't be said of Black kids. Growing up, I always sensed this hesitation from my peers, an anxiety that they couldn't chase their wants and dreams because of the color of their skin. "It's not for us," I'd hear time and time again. Even now, in my late 20s, I hear the same rhetoric, the same skepticism.
It's a breath of fresh air watching Black folks not follow this narrative. Watching them go after their interests, whether it's just a hobby, a style, or a passionate career. Black bodies who are goth, Kawaiicore, cottagecore, or enjoy cosplaying. Black bodies in industries that hadn't catered to a Black audience in the past, such as Jordan Peele having Black and POC actors as the leads in his horror films. As well as Winnie Harlow, Sha'carri Richardson, and Lil Nas X proving to the masses that you don't have to present or behave in any one particular manner to pursue your goal. That, to me, is Black resistance, and how I chose to approach the above illustration. A group of individuals, some being the aforementioned celebrities and others partaking in lifestyles that weren't historically Black, being authentically themselves regardless of skin tone.
—Islenia Mil
---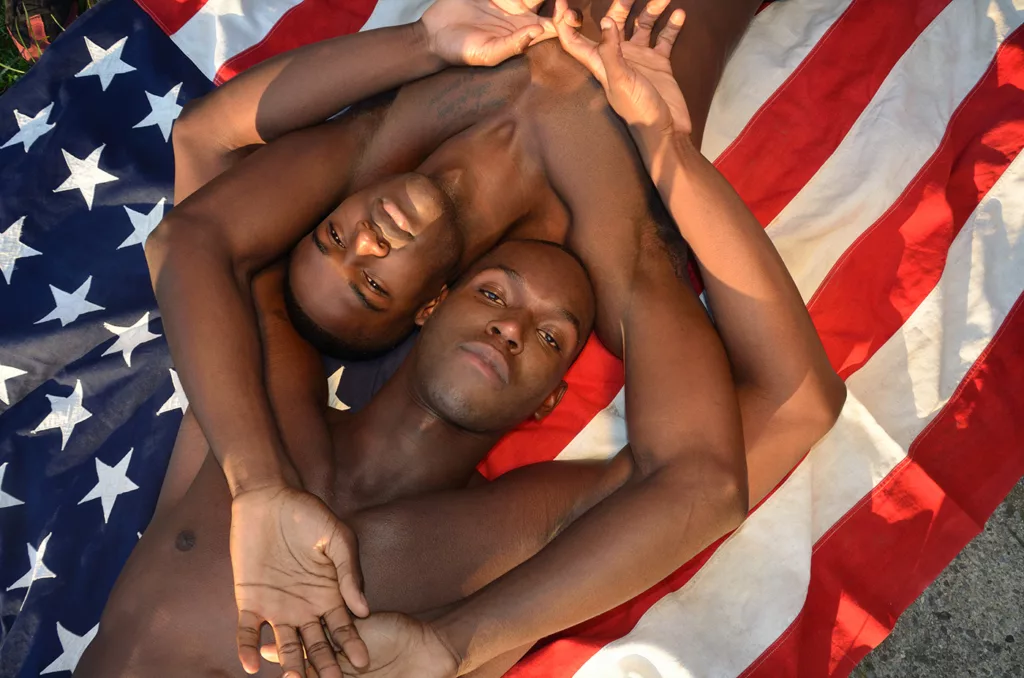 Black resistance looks like home, and feels like love.
Black resistance looks like building a metaphysical and physical homeplace rooted in an ethic of love. To build this new home, Black resistance must include the decolonization of our hearts, our minds, our bodies, and our relationships with each other and our relationship to nature itself.
In her essay "Homeplace (a site of resistance)," bell hooks writes, "Historically, African-American people believed that the construction of a homeplace, however fragile and tenuous (the slave hut, the wooden shack), had a radical political dimension. Despite the brutal reality of racial apartheid, of domination, one's homeplace was the one site where one could freely confront the issue of humanization, where one could resist."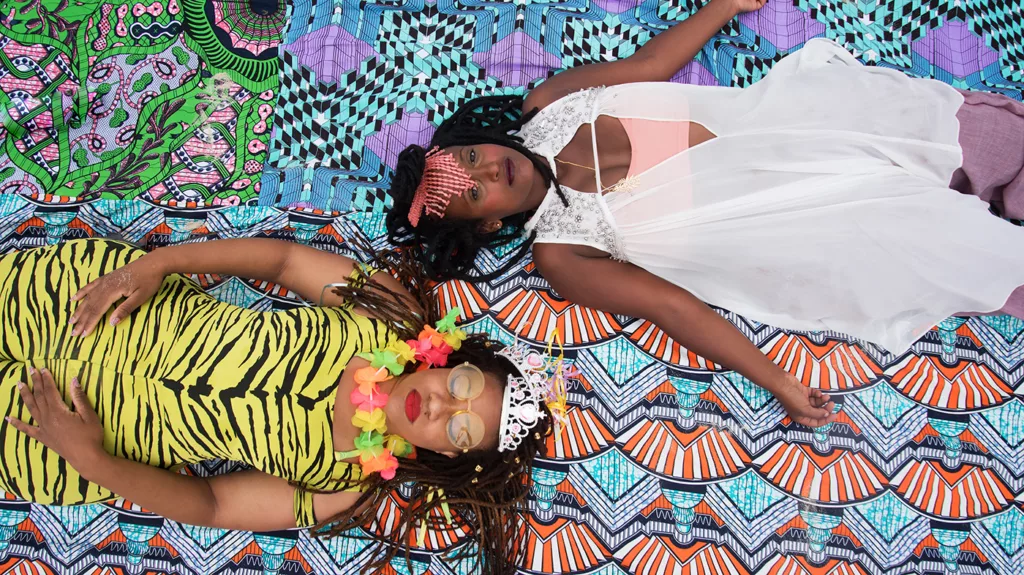 For me, homeplace is more than a physical space—home is a metaphysical destination. Home is a nurturing, loving, safe space that one must cultivate deep inside one's self. Homeplace is the ultimate site of resistance and transformation.
Black resistance looks like the building of a healthy, self-aware, self-loving homeplace deep within our individual and collective psyche. Black resistance looks like building a decolonized nation within ourselves, our communities, and the world at large. I believe it is critical that we choose to decolonize our hearts, minds, bodies, and relationships to each other. Doing so is the first step to creating an inner homeplace of peace, love, and justice within our hearts, so that we can engage in the important work of being the love that we want to experience in the world and building a "beloved community."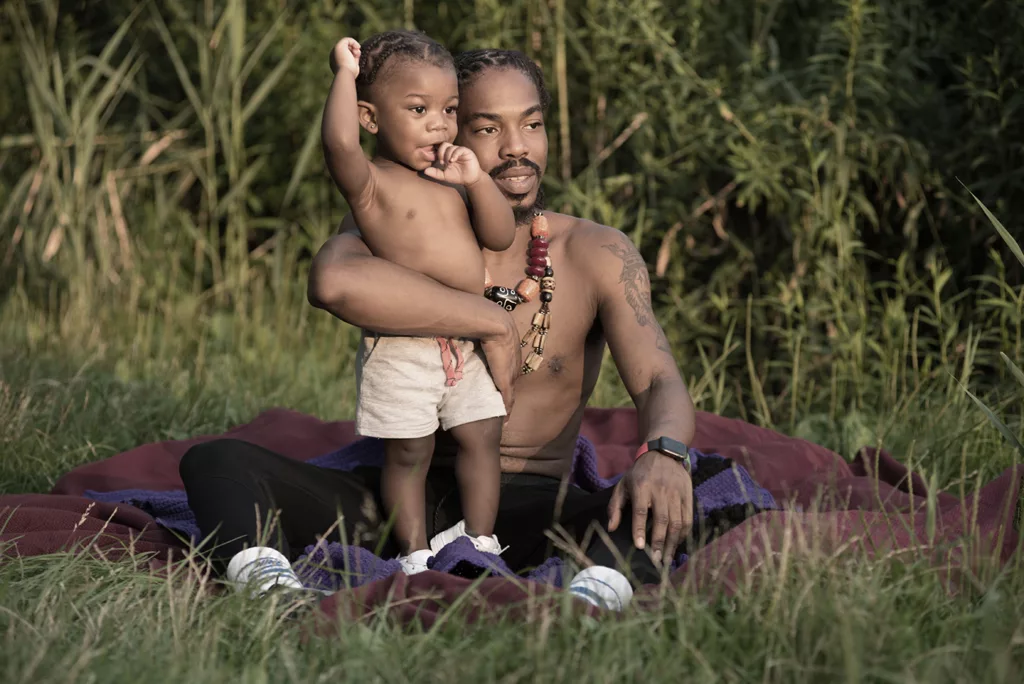 Decolonizing our hearts begins with forming a loving relationship with our authentic selves through spiritual practice, embracing a "love ethic" in all that we do, and embracing our individual and collective humanity. Decolonizing our minds looks like decentering whiteness and embracing the wisdom, perspectives, and rich history of achievement by people of the African diaspora to inform the building of our institutions and businesses. Decolonizing our bodies begins with caring for them deeply by exercising and consuming healthy whole foods, drinking water, and by lifting up the right to rest and recreation as necessary components of healthy living. Decolonizing our bodies also includes recognizing an individual's autonomy over their own body—from our chosen gender and sexual expression to how we adorn ourselves or wear our hair. Decolonizing our relationships to others requires us to understand the communal nature of human life, and to form romantic, platonic, social, and economic relationships rooted in an ethic of love.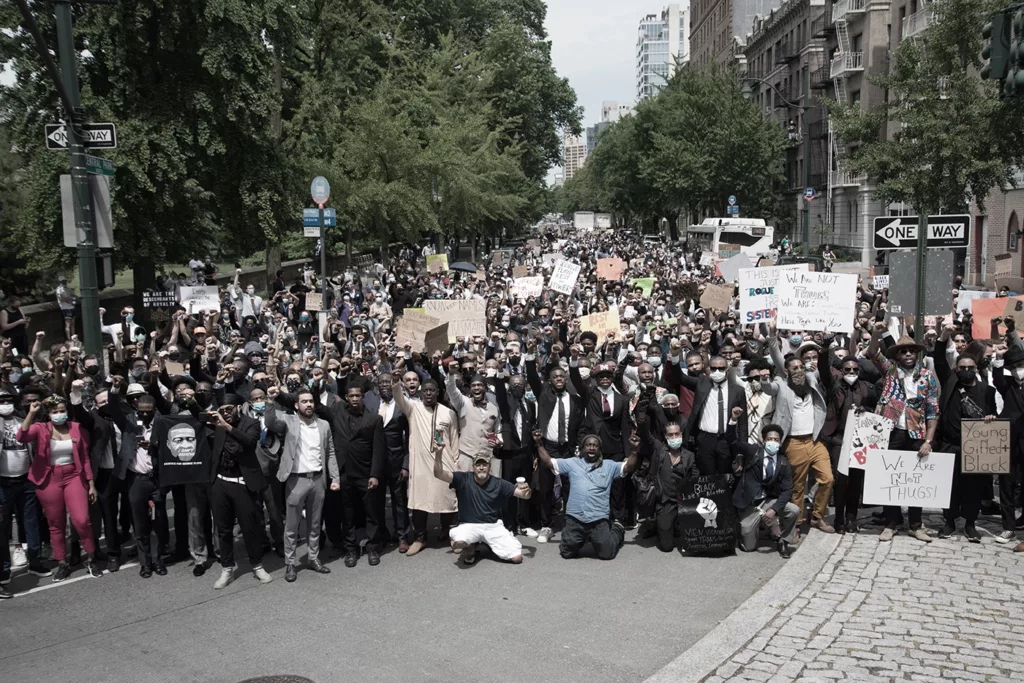 Embracing an ethic of love that values the humanity of others has the power to transform society and to create a profound peace in our lives and relationships. This love ethic fosters the creation of new institutions and new ways of living in community with each other and with nature. Through this loving homeplace, we begin to create an equitable and just society, which no longer requires resistance to survive it. Black resistance looks like home and feels like love.
—Ricky Day
---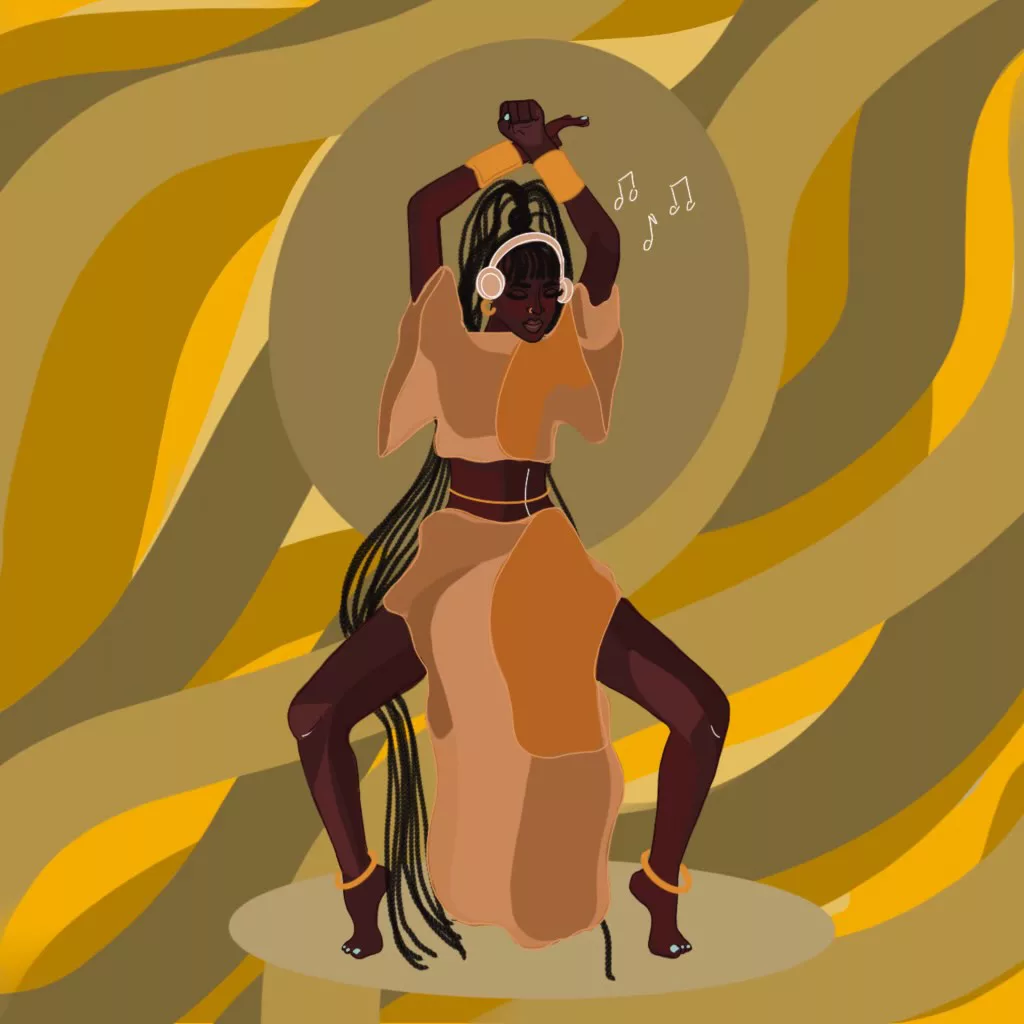 Resistance is resilience against constitutional and social racism and oppression. It means refusal to accept any narrative that racism isn't prevalent. It has taken various forms over the years—from political resistance to social to cultural.
I realized long ago that the oppression is as diverse as the resistance to it. We may share the same skin color, but our experiences vary significantly. Take a struggling child from America and take one from Nigeria—they're both suffering from the oppression of their skin. Because this oppression is not the same, the results have led to very different outcomes and very different forms of resistance.
When I think of resistance, I think music, and, more specifically, Afrobeats. It would take a considerable amount of effort to avoid "Last Last," "Essence," or any other uber-popular Afrobeats song right now, no matter where you are in the world. I often wonder, what did WizKid and Burna Boy do right that the others before them failed to do? They resisted. They refused to conform, to alter their music in a way that appealed to a non-Black audience. This line of thinking that ultimately contributed to their success is indicative of the true spirit of Afrobeat.
Fela Kuti is often referred to as the father of Afrobeats. This man lived his entire life in open criticism and resistance to the new post-colonial regime in Nigeria. He founded Afrobeats as a medium to express his feelings and to fight the oppression. Afrobeats is more than catchy tunes and great beats—at its core, it is a fight against oppression.
—Brooke Danaher