News Based on facts, either observed and verified directly by the reporter, or reported and verified from knowledgeable sources.
A Blueprint for Decolonization in Berlin
Photo by Berlin Postkolonial
Dekoloniale and other groups are confronting Germany's colonial past and advocating for a more equitable future.
Why you can trust us
---
In the summer of 1896, 16-year-old Joseph Bohinge Boholle arrived in Berlin from Cameroon with more than a hundred other Africans to take part in the first colonial exhibition of the German Empire. They were not just exhibiting African goods but also themselves, in a primitive "human zoo" where millions of paying Germans gawked at their colonial subjects.
Boholle stayed on after the colonial exhibition was over. Despite rampant racism, he became a carpenter, married, and started a family. When the Nazis rose to power in the 1930s, Black people living in Germany, who were already seen as racially inferior, became the targets of prosecution. After Boholle died in the 1930s, his family was deported to concentration camps during WWII. His wife died there, but some of their children survived. Their descendants still live in Germany today.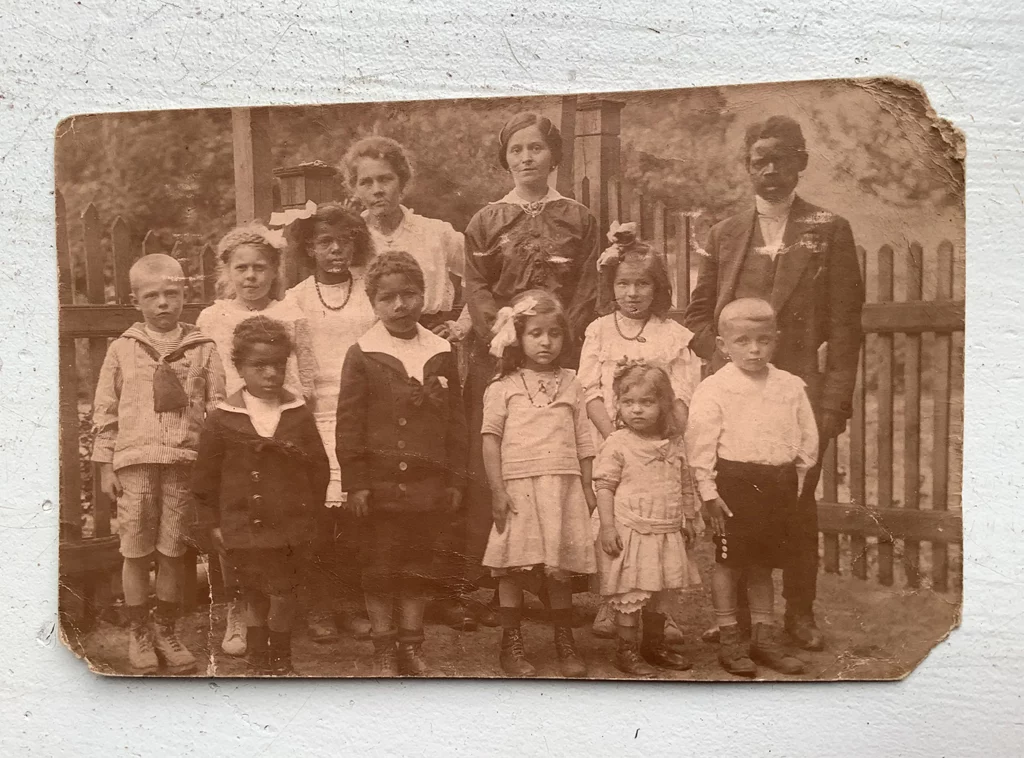 The struggle and perseverance of Boholle and several other immigrants who came to Berlin during and immediately after the colonial period is told in "Despite Everything: Migration to the Colonial Metropolis Berlin," a current exhibition in Berlin Kreuzberg, a multicultural neighborhood home to many immigrant communities.
German efforts to confront and atone for the crimes of the Holocaust are well known. The country's history of colonialism, which preceded—and, some historians even say, inspired—the Nazis, not so much. "There has been very little done to critically deal with this past," says Anna Yeboah, project coordinator at Dekoloniale, a coalition of activists, historians, and educators in Berlin that co-produced the exhibition in collaboration with the FHXB Friedrichshain-Kreuzberg Museum.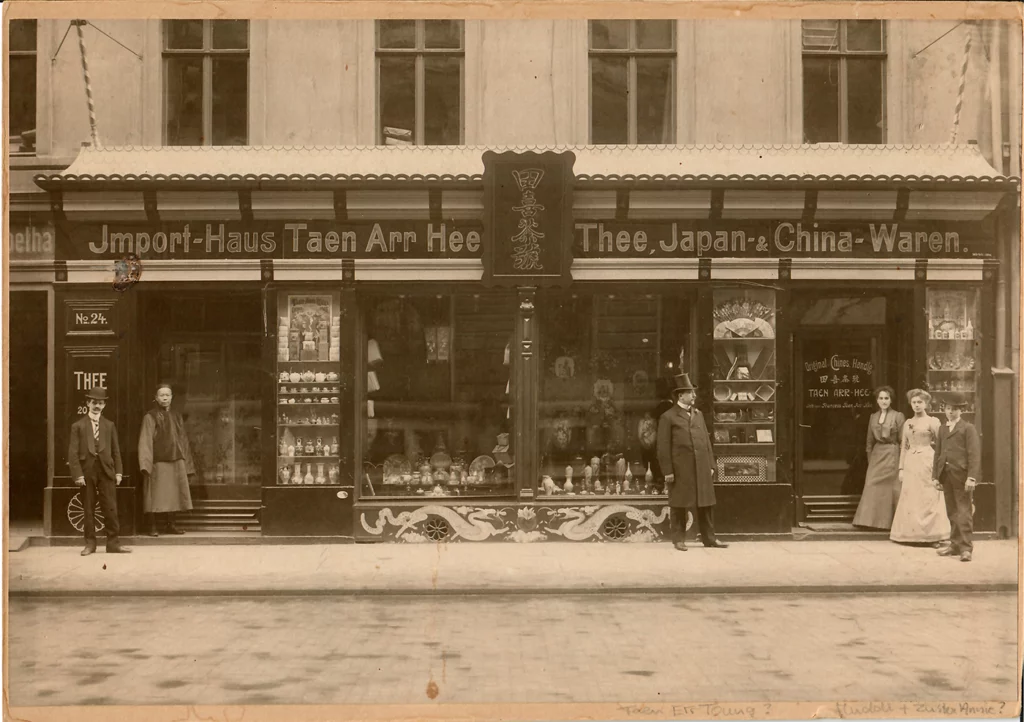 In 1884, Germany initiated the infamous Berlin Conference, which set off European nations' "Scramble for Africa." In the decades that followed, the country became the world's third-largest colonial empire, occupying swathes of Africa, including parts of modern-day Rwanda, Namibia, Cameroon, Congo, and Tanzania, as well as areas in China and the Pacific, such as Samoa. During this time, Germany committed what historians now call the first genocide of the 20th century in Namibia, nearly wiping out the Herero and Nama, two Indigenous peoples of Namibia, through starvation and forced labor in concentration camps. In Tanzania, at least 180,000 people died revolting against the German colonial rule during the Maji Maji Rebellion. German colonizers also took the skulls and bones of deceased Africans for pseudoscientific research aimed at proving the racial superiority of white Europeans.
"The goal of Dekoloniale is to find a way for a critical appraisal of German colonialism from a civil society perspective," Yeboah says.
With funding support from the Berlin State Department for Culture and Europe as well as the German Federal Cultural Foundation, Dekoloniale aims to confront German colonial history and its racist legacy by implementing a series of ambitious initiatives by 2024. These efforts include cultural programs, such as festivals and exhibitions like the one in Berlin Kreuzberg, guided tours that reveal the concealed remnants of colonialism in urban spaces, and an interactive map pinpointing locations of colonial legacy across Germany and the world.
The Work Started Earlier
Before coming together to form Dekoloniale in 2020, its member organizations—Berlin Postkolonial, the Initiative of Black People in Germany (ISD), and Each One Teach One (EOTO)—had already been devoted for years to addressing colonial injustices and racism in Germany. The activists were motivated by a shared frustration at the exclusion of colonial history from school curricula and public discourse.
"German colonialism was simply not a part of the curriculum in my education," says Yeboah, whose father is an immigrant from Ghana. Through her own research, Yeboah discovered that Friedrich Wilhelm I, the ruler of Brandenburg-Prussia, had colonized Ghana as early as the 17th century and traded enslaved Africans in the trans-Atlantic slave trade.
Christian Kopp, organizer of Berlin Postkolonial and a trained historian, recalls his surprising discovery of Germany's colonial past in Tanzania while attending an unrelated conference there. "As a historian, you should be committed to telling the truth if you see that there are whole areas not covered, voices suppressed, and stories not told," Kopp says. "Otherwise, you are writing the story of the victors."
Together with his Tanzanian colleagues in Germany, Kopp established Berlin Postkolonial in 2007. The group has offered postcolonial walking tours and staged protests against German museums to demand the restitution of cultural artifacts and human remains amassed during the colonial era. They've also campaigned to remove racist street names in the city.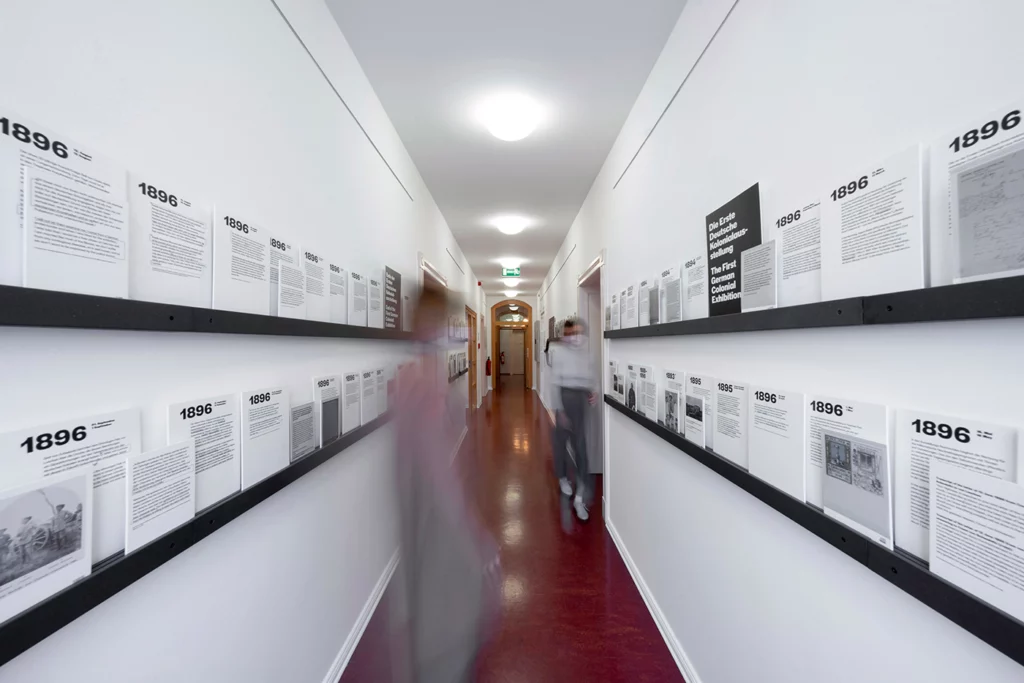 The work of Kopp and other activist organizations are yielding results: The public discourse around colonialism is changing. In 2021, the German government officially recognized its genocide in Namibia. In December last year, the country returned 22 Benin Bronzes, prized artifacts looted by British soldiers from the former Kingdom of Benin, today Nigeria, and sold across Western museums.
Today, Berlin Postkolonial runs up to 70 walking tours a year, bringing students, interested residents, and international visitors to locations that reveal the hidden history of colonialism, up from five tours at the start of its activism efforts. "We can hardly catch up," Kopp says.
The activists also credit the intensification of discussion in Germany to the Black Lives Matter movement. After George Floyd's murder, demonstrations took place throughout Germany, with 15,000 people taking to the streets of Berlin. "It's not a small segment of citizens interested in change, but a majority seeing the disparities in society," Yeboah says.
As the public dialogue has escalated, so, too, has the backlash. Following years of pressure from activists like Berlin Postkolonial and ISD, district officials voted to change the name of a street that used a derogatory term for Black people, to the name of Anton Wilhelm Amo, Germany's first Black scholar and philosopher. However, the process stalled after the district faced several lawsuits against the renaming.
Conservative outrage also took aim at the Dekoloniale activists, whose office is nearby on Wilhelmstrasse, the site of the Berlin Conference and the Reich's Colonial Office. "We had people come into the office; we had racial slurs on our windows," Yeboah says.
"I find it still surprising that people just get kind of militant by fighting against the changing of the street name," Kopp says. "They know it's about a principle and it's about who's telling the history."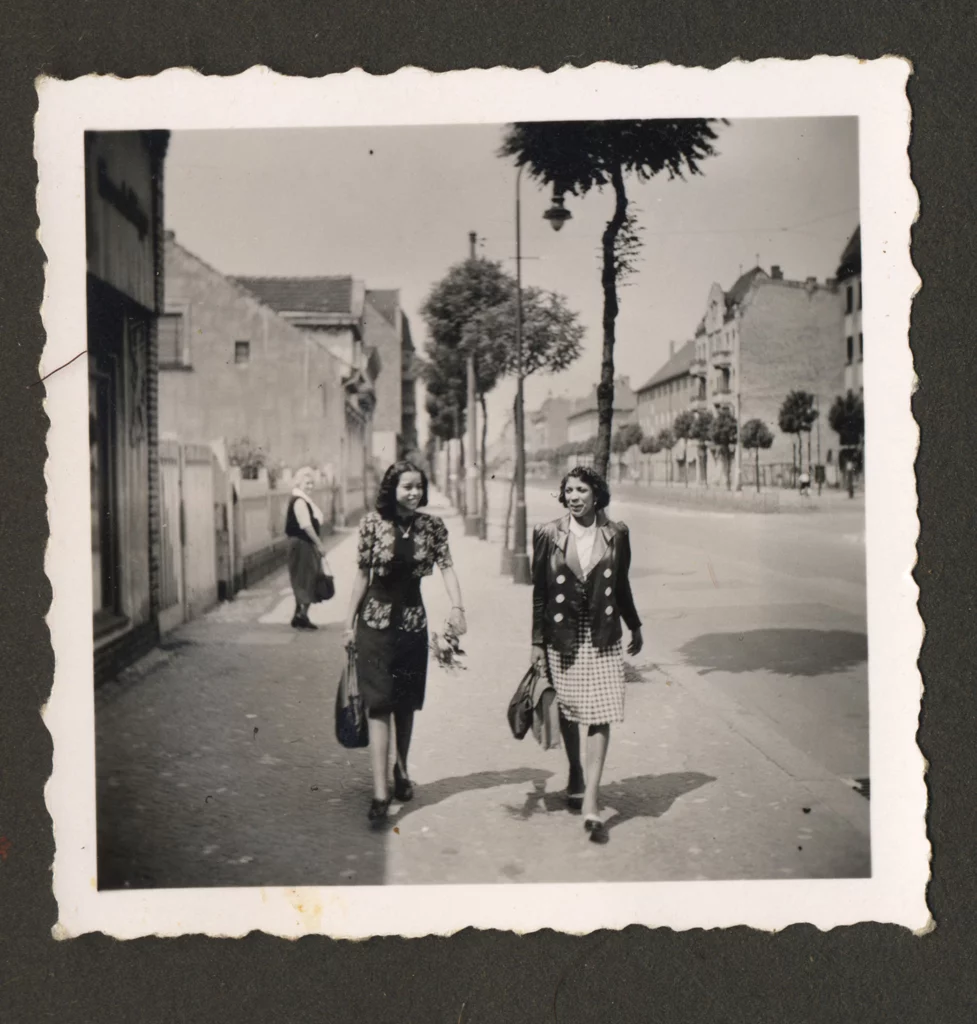 Give Voice to the Resistance
Last December, Berlin finally renamed two streets that commemorated former colonizers. Lüderitzstrasse, a street named after Adolf Lüderitz, once lauded as the founder of German South West Africa, was replaced by Nama resistance fighter Cornelius Fredericks. Nachtigalplatz, a square named after Gustav Nachtigal, a brutal colonizer in West and Central Africa, was renamed after Rudolf and Emily Douala Manga Bell, the King and Queen of Douala in Cameroon.
Jean-Pierre Félix-Eyoum, a great nephew of Rudolf Manga Bell who now lives in Germany, recalls taking a bus the day after the renaming ceremony, where he heard the announcement: "Next Stop, Manga-Bell-Platz."
"I almost cried with happiness," he says.
The retired teacher has also spent decades campaigning for the rehabilitation of his great uncle, who was educated in Germany and later executed for resisting German colonial rule in Cameroon. He credits the name change to the activists in Berlin. "They fought for it," he says. "They forced it through with their stubbornness."
Felix-Eyoum says he is on an unstoppable wave of success. Ulm, a city in southwestern Germany, also renamed a square after Manga Bell last year. Many other cities are considering the possibility of honoring the Cameroonian resistance leader.
Kopp estimates that more than 30 postcolonial and migrant organizations like Dekoloniale have emerged across Germany in recent years. In cities big and small, activists and concerned citizens are pushing governments and societies to interrogate a brutal past and to better represent their increasingly diverse urban communities.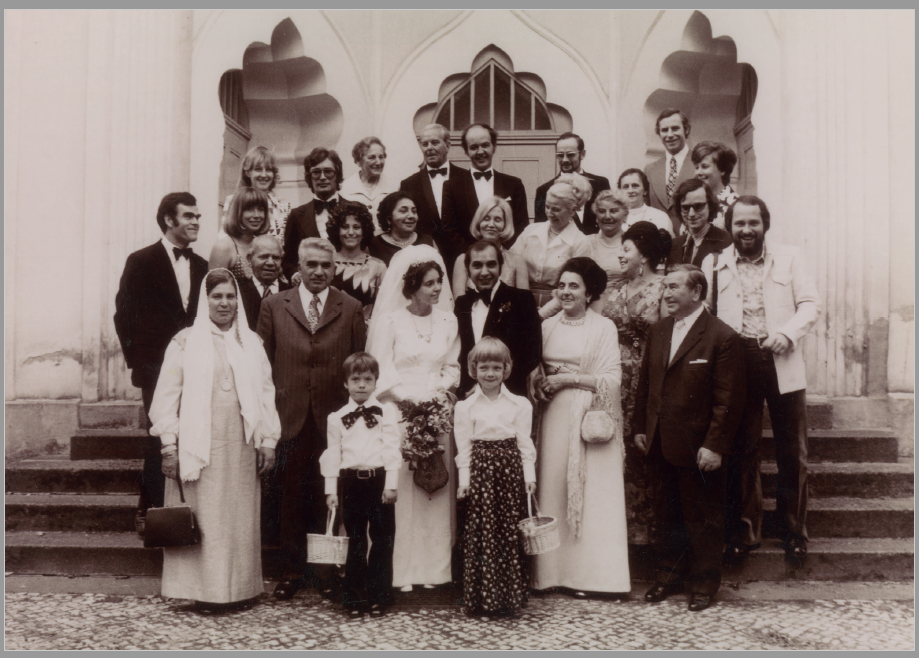 For Dekoloniale activists, giving a voice to the resistance is crucial to bringing justice to the descendants of the formerly colonized and to empowering Germany's Black community, which faces widespread systemic racism. "Resistance is an aspect that has been made invisible for decades," Yeboah says. "The white mainstream likes to portray people of African descent as the victims, as people who have no agenda of their own, and that is simply not true."
As more cities and countries in Europe confront their colonial past, Yeboah hopes politicians and institutions of power will acknowledge the work civil society organizations and marginalized communities have been doing for decades and support them to lead the change.
"We know for a fact that these groups are in all of the towns and all of the cities in Europe," Yeboah says, "because everywhere, you have descendants of colonized people, you have people who educated themselves on their own history."
---
Charlotte Ming

is a journalist and visual editor based in Berlin, Germany. Her work focuses on underreported and nuanced stories on the themes of culture, history, and migration. She has been published in TIME, National Geographic, Atlas Obscura, among others. Before relocating from New York to Berlin, she worked as a journalist and photo editor for TIME and Getty Images. She is a recipient of the Robert Bosch Crossing Borders grant and the Kim Wall Memorial Fund by the International Women's Media Foundation. She can be reached at www.ye-ming.com
---