News Based on facts, either observed and verified directly by the reporter, or reported and verified from knowledgeable sources.
Reclaiming Salish Canoe Culture in the Shadow of Tech Giants
Illustration courtesy of Jones and Jones Architects
Seattle's South Lake Union may be home to Facebook, Google, and Amazon, but now, thanks to Native rights activists, it will once again be home to hand-carved canoes, too.
Why you can trust us
---
Jan. 6 was a typical overcast day in Seattle's South Lake Union neighborhood. Few of the tech workers from the nearby offices of Amazon, Google, and Microsoft were outside at lunchtime. Only a few could be seen walking their dogs in Lake Union Park. The whining of car tires zooming along Aurora Avenue to the west and Interstate 5 to the east drowned out all natural sounds.
But inside a wooden building within the park, Native voices sang and handmade drums kept time like a heartbeat as the descendants of the lake's original inhabitants welcomed their ancestors with a blessing song. Willard Bill Jr. led a group of drummers and singers in a song passed down in his family for generations. The song reached out to his ancestors, in particular the Duwamish sub-Chief Cheshiahud (Chesh-ee-AH-hood), who once governed the tribe's village on the southern shore of Lake Union.
The occasion was to kick off the creation of a Native Canoe Carving House that will bring the rich tradition of Coast Salish canoe culture back to XáXu7cHoo, or Little Lake, as the Duwamish call Lake Union.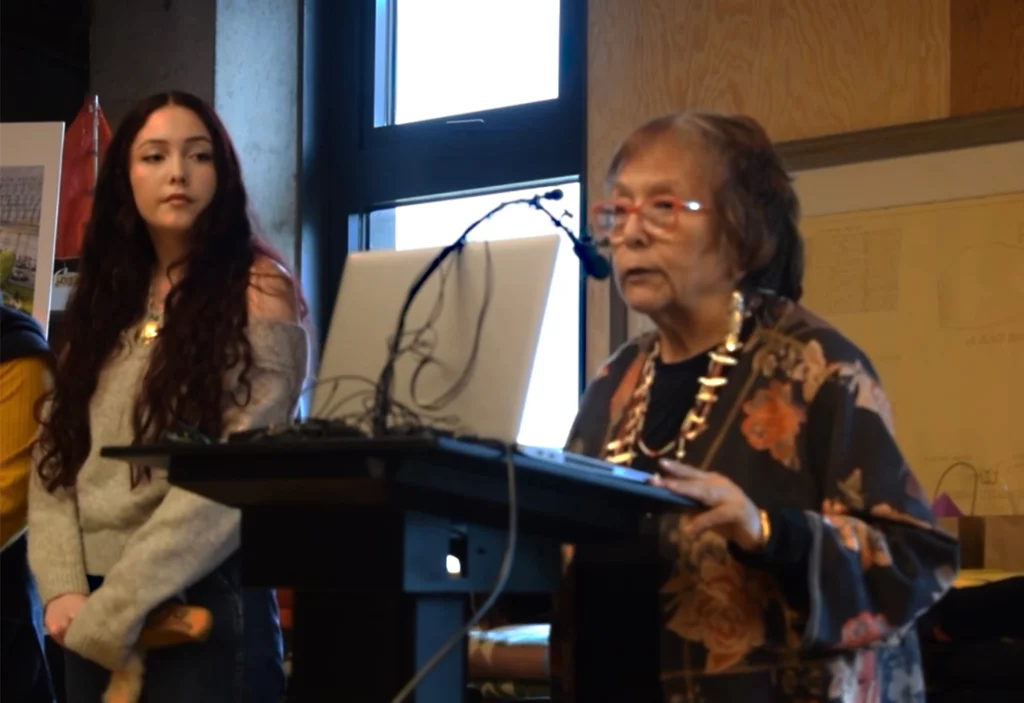 "Willard and his children are the fifth great-grandchildren of Cheshiahud, who was the head of the Lake Band of Indians," the family's elder, Jackie Swanson, the great-great-granddaughter of Cheshiahud, told the gathering. "His territory included Lake Union, Washington, and Sammamish. So I know he's glad to see his relatives at home singing their songs and greeting their land."
For more than a hundred years, Native culture has been absent from the land surrounding Lake Union, replaced by the offices of tech giants like Amazon, Google, Microsoft, and Facebook. Instead of canoes, sightseeing float planes and yachts now skim across its surface.
But thanks to the United Indians of All Tribes Foundation, hand-carved canoes from Coast Salish tribes will soon glide silently again through the waters of Lake Union. They will carry Native crews, called "canoe families," binding them together into one powerful motor, an engine of human hearts.
The Canoe Carving House will feature Native canoe-building classes, carving demonstrations, and storage for Native canoes. Located on a restored beach just a few blocks from the Space Needle, the Canoe Carving House will allow Coast Salish canoes to be hand-launched into Lake Union.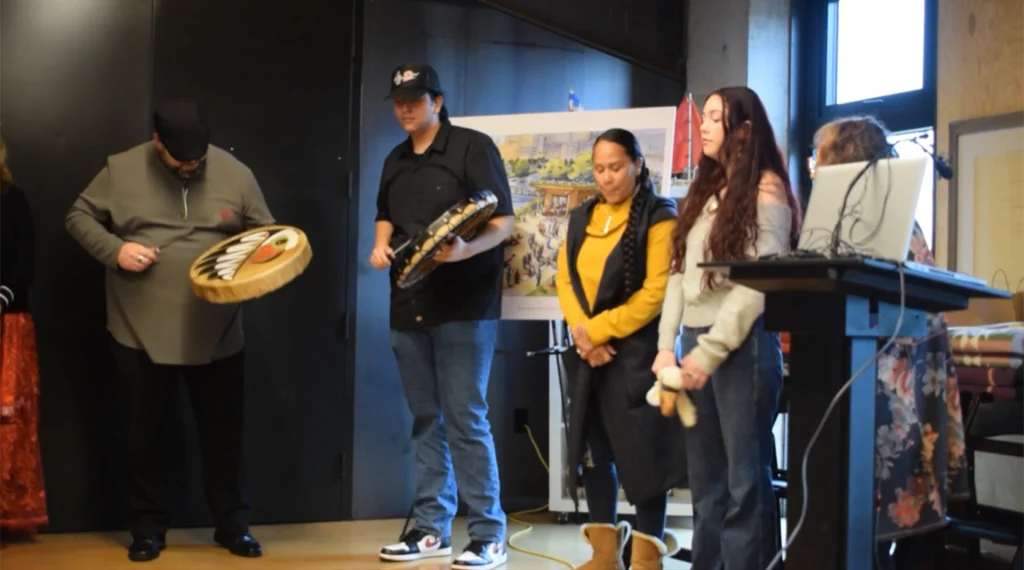 The Canoe Carving House is half of the planned Northwest Native Canoe Center. Located beside it will be the Welcome House, which will feature exhibits displaying different aspects of Coast Salish culture, a meeting space, a gift shop, and a kitchen and catering facility.
The United Indians of All Tribes Foundation raised the $4.7 million construction cost of the canoe center with the help of City of Seattle, King County, and federal funds, according to Executive Director Mike Tulee. But the original impetus for a Native canoe center was direct action that happened more than 50 years ago, and its demands were far greater.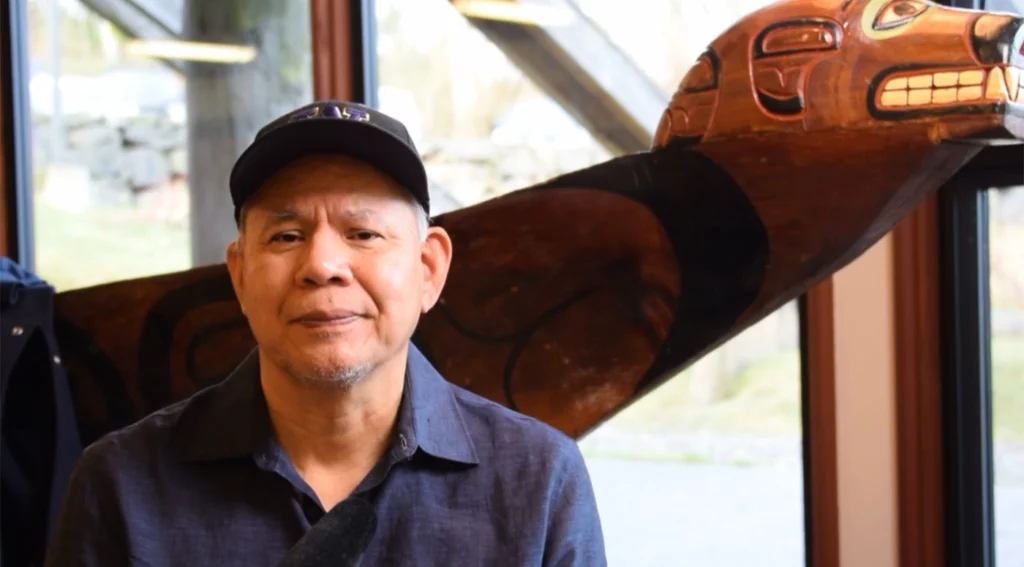 The Fort Lawton Takeover
"There was a takeover that had taken place on March 8 of 1970," Tulee says, referring to the invasion and three-week-long occupation of the army base Fort Lawton in Seattle's Magnolia neighborhood. "There were people who had to endure a great sacrifice to make it happen."
The Fort Lawton invasion and occupation was a pivotal moment in the history of what's been called the Red Power Movement. The goal was to reclaim the land of the soon-to-be-decommissioned army base and repurpose its 534 acres into a facility to support Seattle's urban Native community.
To that end, many Native leaders from around the Pacific Northwest region, such as Sid Mills, Hank Adams, Ramona Bennett, Bernie Whitebear, and even currently imprisoned American Indian Movement warrior Leonard Peltier, organized an invasion of the Fort. An estimated 80 to 120 Native people participated. Military police responded and violently arrested the invaders. An occupation camp was set up just outside the Fort's main gate, and two more takeover attempts were made over the following weeks.
---
What's Working
---
Canada's First Nations Protect Millions of Acres of Their Lands

Indigenous communities in Canada are setting aside millions of acres of land for conservation and research by making agreements with the Canadian government.

Read Full Story
---
The 1970 invasion and occupation of Fort Lawton was a complex and multifaceted event. What's important here is how it resulted in the creation of the United Indians of All Tribes Foundation and of the Daybreak Star Indian Cultural Center, which is located on a 20-acre site inside of what was once Fort Lawton.
"They were determined to have a cultural, educational, social center for Native Americans," Tulee says. "Part of that, this urban Native center, was to have access to the water."
The dream of building a Native longhouse with access to a beach where Coast Salish canoe culture could be rejuvenated languished for years. In 1995, a site with beach access on the southwest corner of Lake Union was selected. The United Indians of All Tribes Foundation, under then-Executive Director Bernie Whitebear, struggled to secure funding to build the Canoe Carving House. When Whitebear passed on in 2000, progress on the project ground to a halt.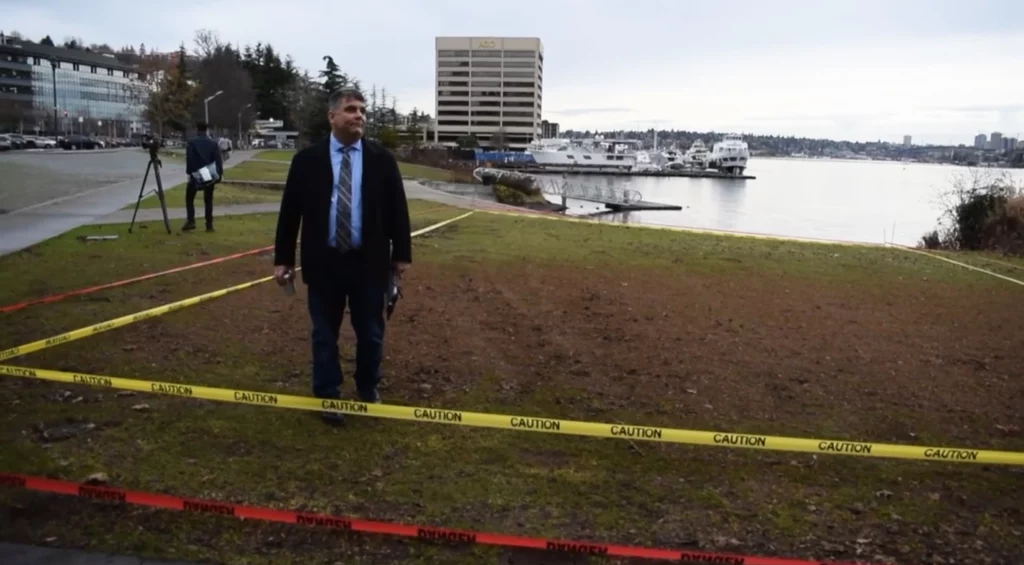 The project was in limbo until 2017, when Tulee became executive director and took up the banner, approaching city, county, and federal officials to find construction money. His work was evident at the blessing ceremony as Seattle Mayor Bruce Harrell, King County Councilmember Jeanne Kohl-Welles, and Congresswoman Pramila Jayapal were honored for their work in securing government funds for the project.
The canoe center is a meaningful symbol, but it cannot eclipse the ongoing fight for Native sovereignty. The dream of an "Indian City" on the grounds of the old fort that would care for Seattle's displaced Native population never materialized. Dissent arose among the original Fort Lawton invaders. Many wanted the land to be returned to the Duwamish tribe, while others wanted to create a pan-Indian facility that was governed by a multi-tribal board of Native directors.
The Duwamish tribe is still unrecognized by the federal government, even though the city of Seattle was named after its most famous Chief, and the tribe signed the Treaty of Point Elliott in 1855. Surprisingly, none of the tribe's current leaders was invited to the ground-blessing ceremony.
The Last Lake Union Indian
Seattle's history is marred by its treatment of Native Americans. The first white explorers brought smallpox and other infectious diseases to the area in the late 1700s, devastating the Native population, wiping out entire villages.
In the mid-1800s, white settlers moved into an area of what is now Seattle's Pioneer Square. They coexisted with Duwamish villages, and the two cultures communicated using a trade language called Chinook Jargon, a mixture of simplified Chinook, English, and other languages.
But in 1865, the city of Seattle passed an ordinance expelling Native people. Most moved across Puget Sound to the Suquamish reservation. Tribal leaders, such as Cheshiahud, known to his descendants as "Lake John," refused to leave. He was well respected and had become friends with many of the white interlopers, so he was allowed to stay on a small plot of land he owned on Seattle's Lake Union. But as the city grew up around him, the fishing catch he relied on dried up.
Finally, in 1893, white terrorists burned down the last Duwamish village in what is now West Seattle. Then, in 1906, Cheshiahud's second wife, Madeline, was nearing death, and Cheshiahud sold some of his property and used the money to hold a three-day-long potlatch to celebrate her life. The event drew friends and relatives from all over the region and was reported on by the Seattle Post-Intelligencer. It was one of the last authentic expressions of Salish culture and spirituality to be held in Seattle for many decades.
After that, Cheshiahud left Seattle. "Too much house now," he reportedly said before relocating to the Suquamish reservation, where he passed away in 1910. Today, his homestead at the foot of Shelby Street is marked by a plaque; a hiking path that circles the lake is called the Cheshiahud Lake Union Loop.
Cheshiahud was adept at carving. He carved his own canoes and used them to ferry cargo and passengers around the area's network of rivers, streams, and lakes. He chose the western red cedar trees to make his canoes carefully, performing purification rituals as he harvested them, calling guardian spirits and enlisting their aid.
He made small, sporty-sized canoes and big cargo canoes. When they were completed, they became part of his family. Their completion and launching was heralded by songs and prayers.
This no doubt seemed quaint to the white interlopers. But in reality, it spoke to a vast difference in the worldviews of the two cultures. The white people wanted to own and control the land, while the Duwamish viewed the land and its waters as their mother, a vast interconnected network of natural forces of which they were simply one part interdependent with all the other parts.
While the white culture scarred and covered the land with concrete and asphalt, the Duwamish used what the Earth provided, a beautiful system of liquid highways that took them and their canoes from the Salish Sea to the foothills of the Cascade Mountains. One culture has lasted on Earth for more than 10,000 years, while the other has nearly destroyed it in just a few hundred.
Modern tribal governments and Native organizations, such as the United Indians of All Tribes Foundation, have now become mired in bureaucracy and capitalism and would hardly be recognizable to someone like Cheshiahud. But the songs sung on Jan. 6 to bless the ground of the planned Canoe Carving House would have comforted him and reassured him that his culture and lifeways still exist, and will hopefully continue to exist long after the towering edifices of modern commerce crumble into dust.
---
| | |
| --- | --- |
| | Frank Hopper , Tlingit, is a freelance Native journalist born in Juneau, Alaska, now living in Tacoma, Washington. His work appears in Last Real Indians, The Stranger, and Indian Country Today. His self-titled YouTube channel features videos about Native issues. He can be reached at [email protected]. His YouTube link is https://youtube.com/c/FrankHopper1 |
---