What does queer joy look like in this political moment? Three queer artists respond.
Why you can trust us
---
Pride was birthed in the need for resistance, and this is ever more true today. Pride will always be relevant. As we dream of true inclusion—not just tolerance—we center our queer ancestors' intentions, uplift those in the community who are most vulnerable, and remember those who fought and sacrificed for the rights that allow us simply to exist today.
There are numerous reasons to fight today, but it would be remiss not to center our own joy and livelihood. Queer joy must be a centerpiece to our resistance. We've asked three illustrators to show and speak their truth with the following prompt: What does queer joy look like to you in this political moment?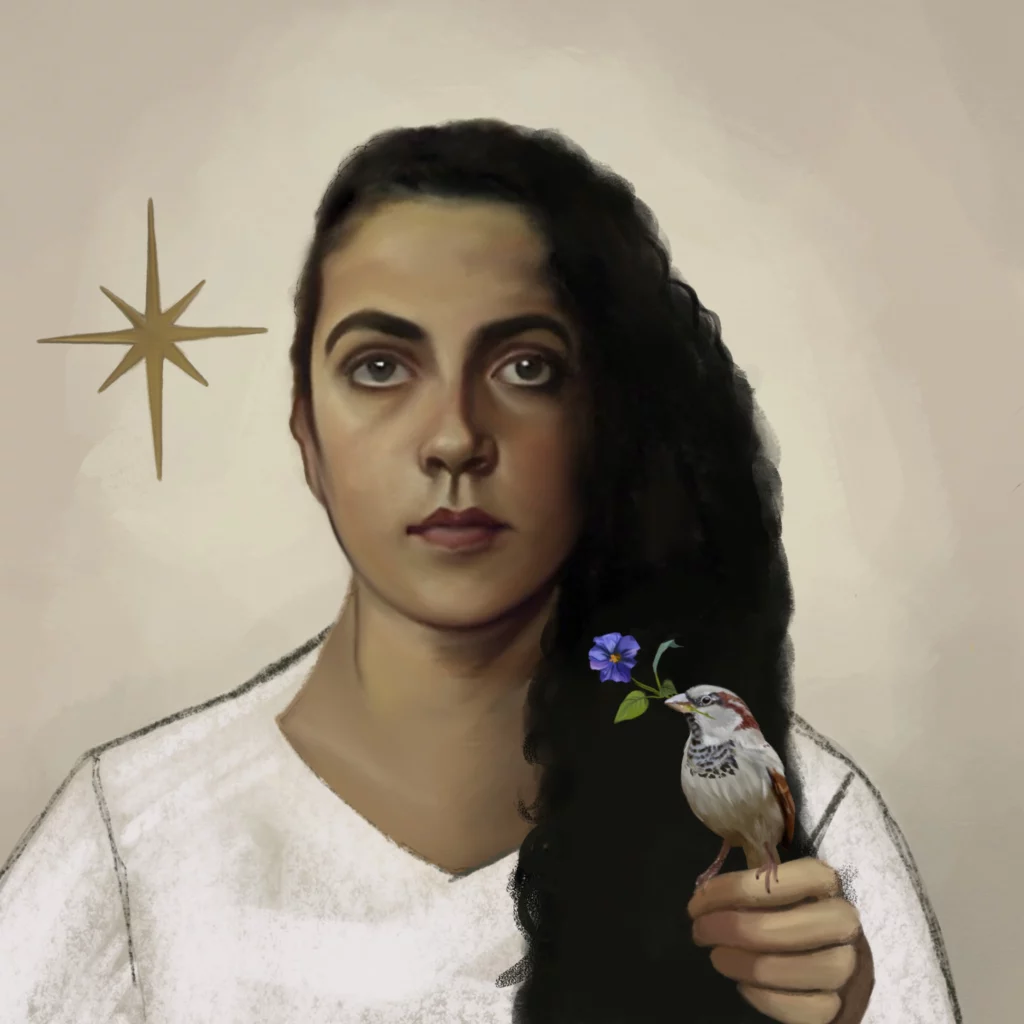 So much of the conversation about queer joy comes through a lens of community, the importance of which cannot be overstated. This joy is sometimes not available—not to all of us, not all of the time. For this reason I choose to focus on how self-love is a radical act of queer joy—the idea of touch, emotional intimacy, and mindful exchange of energy is available to us in the relationships we have with ourselves as well as with others.
The ecology of queerness sees beauty in the wounds and imperfections of our world and cares for it anyway. As a queer, multiracial, neurodivergent trauma survivor, I exist like so many others in a world that insists I should not love myself as I am. If queerness is an essence that exists only in opposition to what it defies, it follows that radical self-love is deeply queer when my body is the context. My self-regard is hard-won, and therefore deeply precious.
So queer joy to me right now is quiet, and often solitary. It looks like the meticulous practice of rest in order to access pleasure, care, abundance, and liberation. It looks like the exhilaration of radical embodiment. It looks like intentionally building an inner scaffolding of symmetry and balance to support the tension and darkness. It looks like tending to potential, so I may eventually transmute it into action. It looks like safeguarding the soft boundaries around my heart when the world feels burdensome. It looks like a refusal to give my body to a capitalist engine that still owes my ancestors a debt.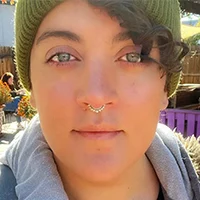 C.J. Malament is a Denver-based clinical social worker and psychotherapist who never quite grew out of drawing horses and writing poetry. Their work focuses on an abolitionist, neuroinclusive, and anti-colonial approach to mental health.
---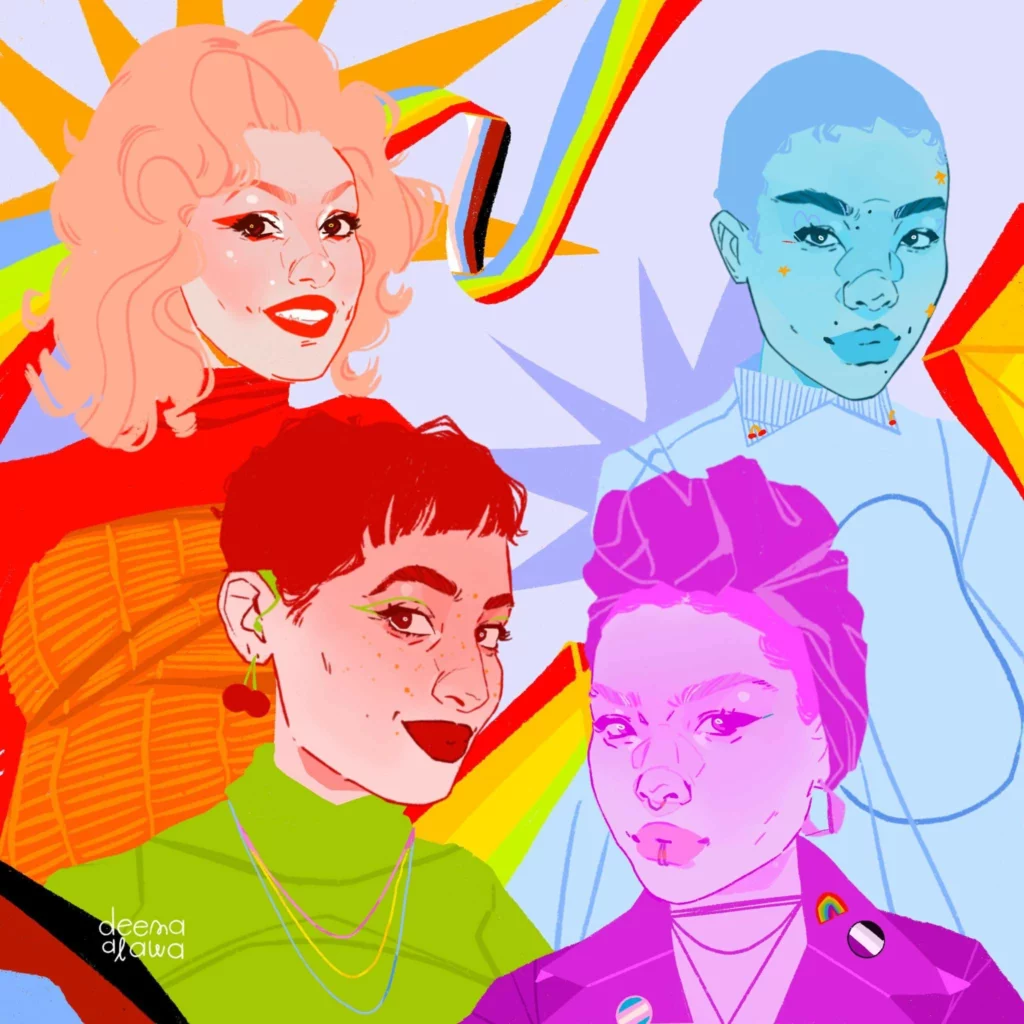 Queer joy is expressive: a riotous manifesto of self-love.
Not just in Pride Month's publicized moments of queer expression, but in the quiet moments finding and building a community of inclusion and diversity. It's easy to credit queer joy to the outward expressions of acceptance experiences in Pride parades. It's harder to find it in the small gaps between political crises and exclusion. Navigating queer joy and identity as someone who is both a BIPOC and outwardly asexual is, in itself, a struggle. Representation was always missing from the narrative, pockmarking my coming of age with burgeoning gaps. Where were the stories on queer BIPOC?
When your identity has been doubly politicized, moments of self-acceptance feel like a balancing act of affirmation and radical activism. I find queer joy in the moments outside of queer celebration. It's in the moments I can illustrate the diversity I find in the LGBTQIA+ community, carefully carving out small sketches that show the representation I never saw growing up.
There's something cathartic to filling the missing gaps—I find joy in the moments when I see myself finally represented, and in illustrating the people whose stories are missing from the narrative.
Deema Alawa is an illustrator passionate about nontraditional art and design. Her work as a visual storyteller draws from her dual Syrian-Danish heritage, contemporary art, and eclectic design.

Deema has collaborated with Penguin Random House, Kastor & Pollux​, RIT Dubai, and the Malala Fund, creating visuals for bold ideas.

Portfolio: deemaalawa.com | Instagram: @deemaalawaofficial
---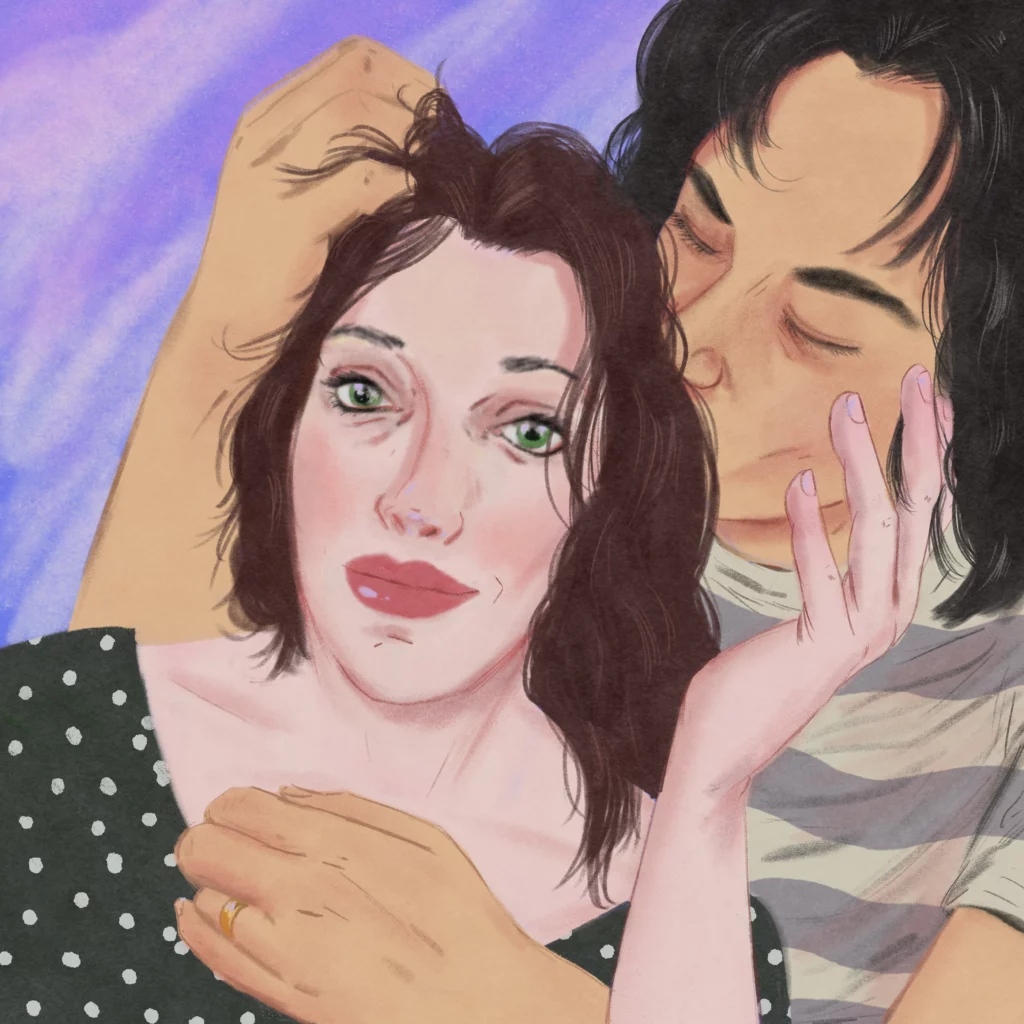 Queer joy is different from pride. Queer joy to me is more radical, more poignant, and brings purpose to life. It's happiness against insurmountable odds, and being your authentic self. Immersing yourself in queer culture amplifies the presence of joy. Embracing the freedom to dress and be yourself authentically fuels a deep sense of self-acceptance and empowerment. It defies heteronormativity. It is gender expression that flourishes without judgment or limitations. It is through these acts of self-expression that queer individuals reclaim their narratives and transform their lives into vivid reflections of their inner truths.
Queer joy is not solely confined to grand gestures or acts of resistance. Joy is contagious and nourishes other queers! It can be found in the simplest of moments, shared with another person who understands and appreciates your journey. For me, the purest form of joy is when I am with my wife, whether we are unwinding while watching a movie or exploring a new city. I feel safe when I am with my wife. Queer joy made me believe in soulmates. My life is filled with love, and close relationships with affirming friends who fight for each other. Queer joy is radical, rebellious, and radiant.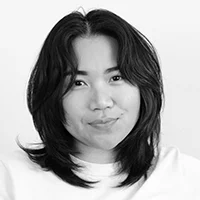 Tevy Khou is an illustrator and designer from Long Beach, California. Currently she's based in the San Francisco Bay Area. She studied illustration design at ArtCenter College of Design and graduated in 2014 with a BFA. She has won a bronze award for editorial from Society of Illustrators: Illustration West 60 and was featured in American Illustration 41. Her clients include Buzzfeed, Apple, L.A. Times, Mic, Yes! Magazine, Latin TV, and Hazlitt Magazine.
Portfolio: tevykhou.com | Instagram: @tevykhou