Corporate Climate Criminals Shamed in Paris Ad Campaign (and Other News to Chew On)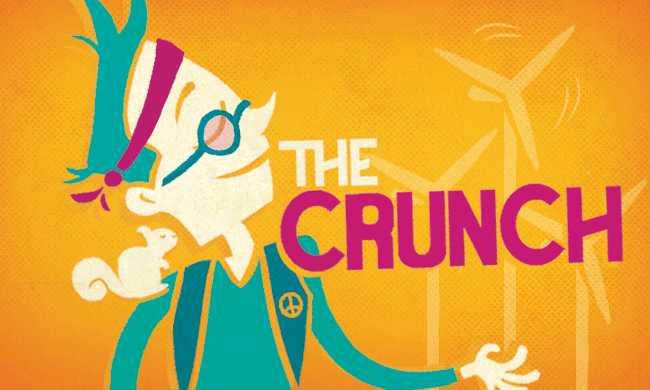 How private companies are involved with COP21 talks, what the internet does to your focus, and how artists transformed ads to reveal the way companies pollute the planet.
Why you can trust us
---
Welcome to The Crunch, our weekly roundup of stories from around the web; like reading the news while chomping on granola. Here's what we've been chewing on lately.
Don't buy that
On Black Friday, a group of 80 artists replaced 600 ads throughout the city of Paris with posters calling out the destructive effects companies have had on the planet. The works are intended to point out the connections between consumerism and climate change, the artists said in a statement. (via Addicting Info)
What do private companies have to do with COP21?
184 nations sent representatives to Paris this week with individual plans to reduce carbon emissions. But private companies are also getting in on the conversation with initiatives and pledges to do better, as well as lobbying to stop progress. (via The Ethical Consumer)
What we need from Paris
Is the answer to climate change as simple as counting calories: keep the concentration of CO2 to 350 parts per million and keep the temperature increase below 2 degrees Celsius. Are these the same old goal posts we can expect from the Paris climate talks? Hopefully not. (via The Guardian)
Is the internet ruining your productivity?
You know the answer already. The internet is addicting and while our first response might be denial, there are huge benefits to taking even just a week off from the over-stimulating web. (via The New York Times)
Who's reading your emails?
Congress is starting the process of updating a nearly 20-year-old internet privacy act. Under consideration is a bill that would require government agencies to obtain a warrant before searching through old emails. A similar initiative failed in 2013. (via Associated Press)