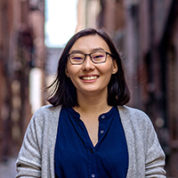 Enkhbayar Munkh-Erdene
Articles By This Author
Here are some of our favorite instructions for making them—and an invitation to share your creations with us.
The coronavirus outbreak has caused a lot of uncertainty, so here are some general tips for keeping ourselves and our communities safe.
The fracking boom is flooding the world with Ziploc bags, ketchup packets, and single-use spoons.