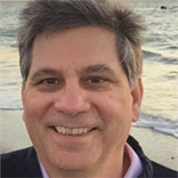 Mark Trahant
Articles By This Author
The militarized response is escalating, Dakota Access construction is accelerating. To be clear: North Dakota is acting as trustee for the company, using what it considers the powers of state to make this project so.
The danger to our democracy is not the electoral college. Not gerrymandering. It's a power imbalance that is old and structural.
I'm angry. White people in Oregon are acquitted while Native people in North Dakota are attacked by riot police from five states. And our politicians are preoccupied.
Last year was record-breaking.
A new study raises questions about climate change policy for the decades ahead.
As Congress prepares to debate separating families at the border, a look back at the U.S.'s past with the cruel practice.
Many state governments over the years have reached exactly this point of racial toxicity—and crumbled.
I'm obsessed with what this Congress is doing to the funding for health care, especially Medicaid, which insures 62.3 million Americans.
The Nixon White House managed three Indian occupations. There are lessons for President Obama there—if he would just pay attention.
After the construction phase of the Keystone XL, only 35 employees would be needed to operate the pipeline.
The white male-centric colonial system is incapable of the leadership we need, and Indigenous knowledge is essential for the innovation that will follow this disruption.