"SO BAD EVEN INTROVERTS ARE HERE." That was a favorite sign at the Seattle Women's March on Saturday. And it seems to be true. Drizzle or not, freezing cold or not, across the nation and the world this weekend, millions of people took to the streets in marches and gatherings in support of women's rights and all their intersections: racial equity, human rights, civil rights, Indigenous rights, disability rights, LGBTQ rights, workers' rights, immigration reform, health care. People marched in support of justice of all kinds: economic, racial, reproductive, environmental—and mostly against Trump administration policies that have rolled back civil liberties. Pink hats and sassy signage were out in force.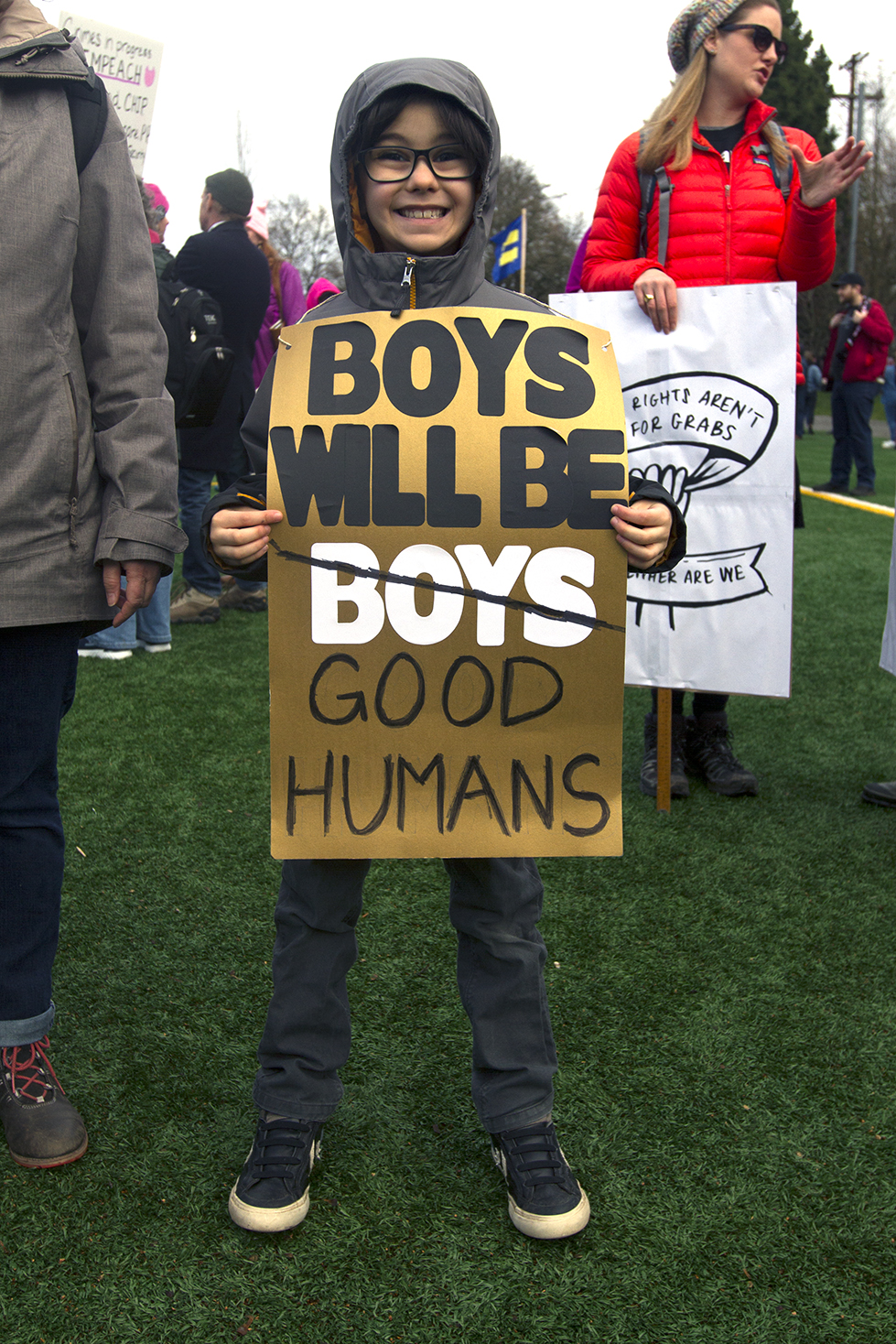 Finnigan Baker.
Mariel Wettick & Lena McNally with NARAL Pro-Choice Washington.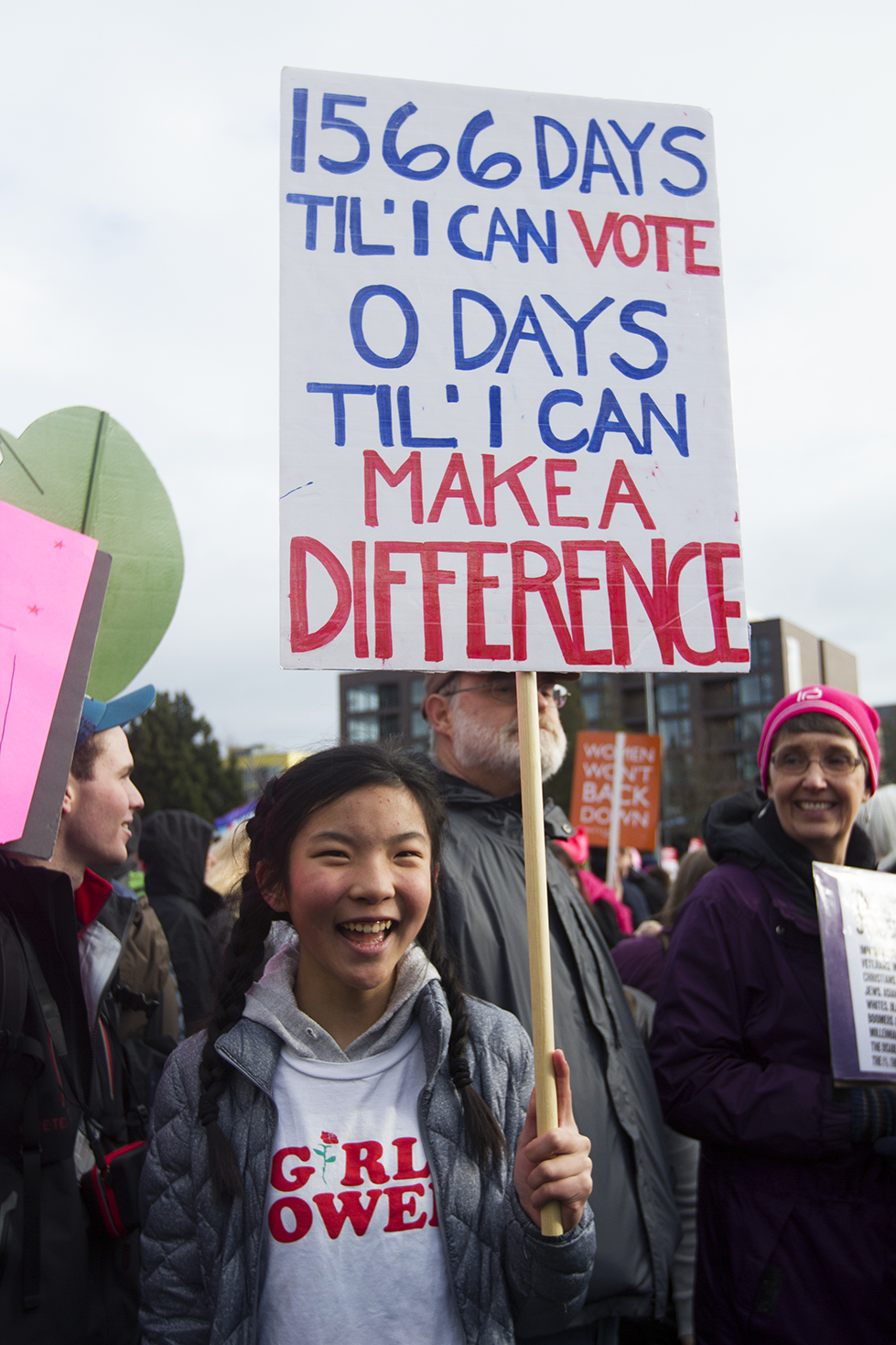 Megan Sun.
Emogene Shaw.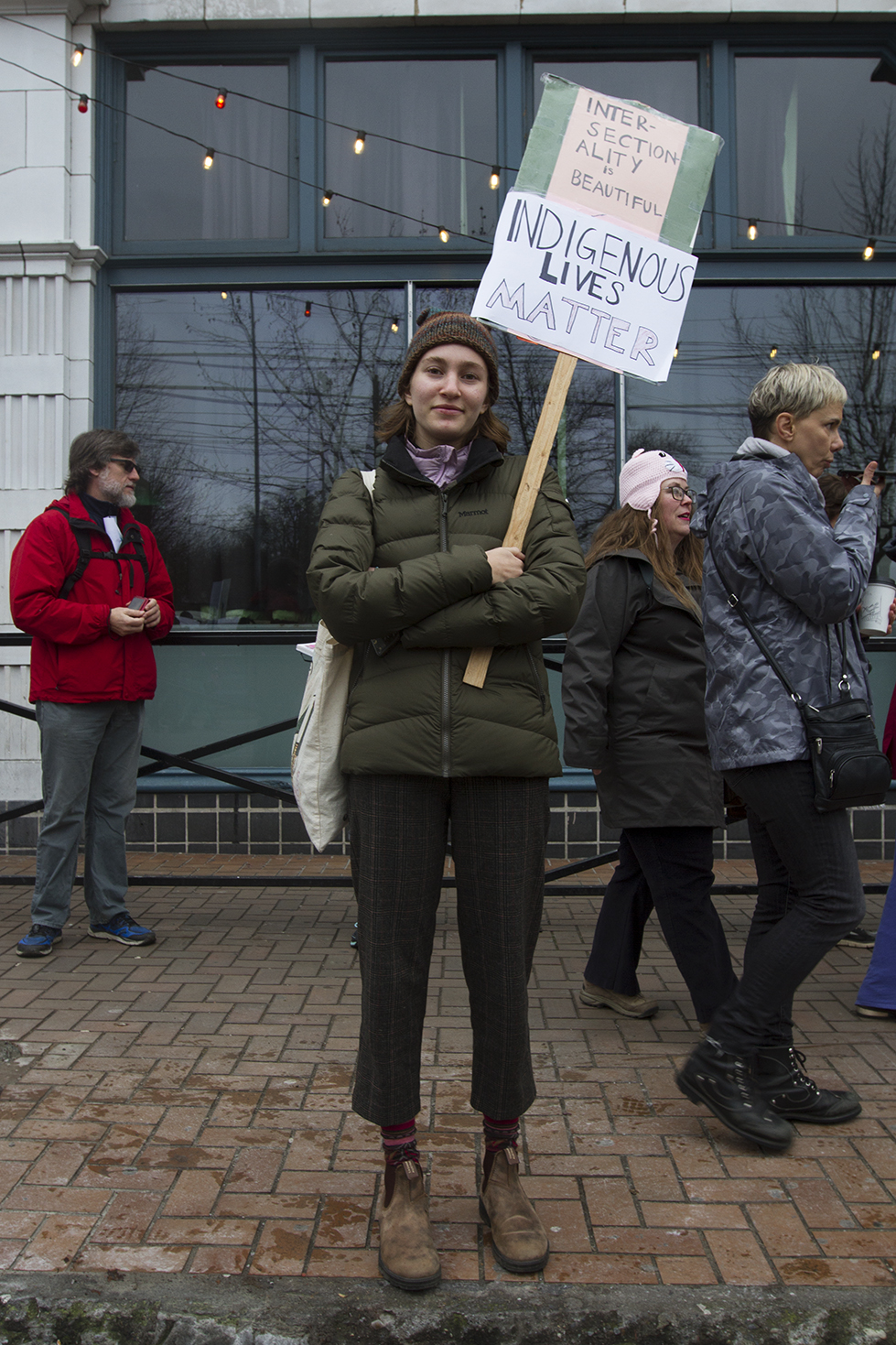 Lena Fox.
From left: Jasmine Henderson Andie Carroll Kat Lopez Johnson Katie Bowman Genesis Williamson and Brooke Wynalda.