Photo Essay: From Field to Fork at an Ethical Farm
See how Heyday Farm raises healthy animals in an environmentally and economically sustainable way.
Why you can trust us
---
Heyday Farm, an environmentally sustainable farmstead that prides itself in combining traditional farming methods and new technology to grow more ethical food.
The vision was to take traditional farming methods and combine them with modern technology to provide customers with humanely treated farm-to-table products. What grew from that vision was the 25-acre Heyday Farm, located on Bainbridge Island, Wash. The land not only functions as a typical farm that grows food, but also houses a micro-creamery, gardens, and a store. Heyday also hosts events and cooking classes that allow customers to experience pastoral life.
Creating an ethical and economically sound farm required research and education. Combining skills in public relations, architecture, and urban farming, Alice and Craig Skipton built Heyday in partnership with the property owners, who invested in the business and provided the land.
"Running a farm like this requires a lot of knowledge and constant relearning," said Alice Skipton, co-owner and farm manager. "You have to use every tool in your toolbox."
The photographs below, taken by Paul Dunn, show a day in the life on Heyday Farm.
Sebastian Edgerton, garden lead, cleans dried garlic to sell in the market.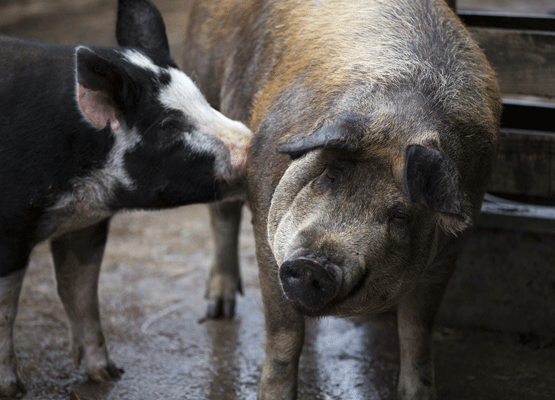 Two Gloucester Old Spot pigs, a heritage breed, interact on the farm.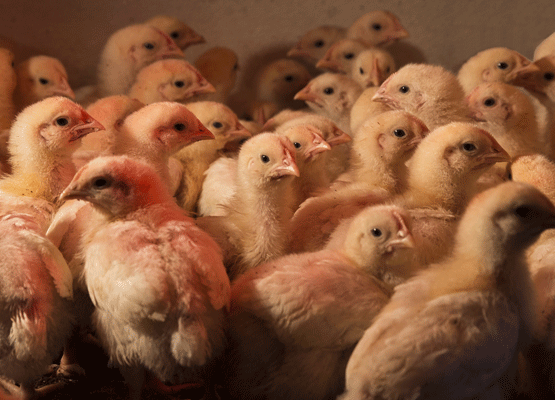 Chicks are housed on a part of Heyday called Winney Farm, where they stay under warming lights until they feather out; then they go out to the pasture. There are about 100 chicks at any given time.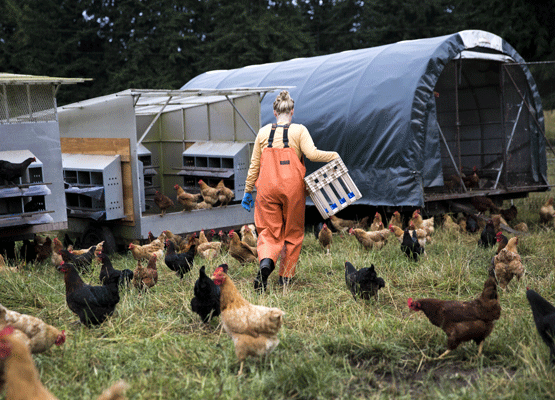 A farmworker collects eggs from a henhouse. The houses are moved every other day, which fertilizes the grass and keeps down the population of grubs as the chickens forage to supplement their grain diet.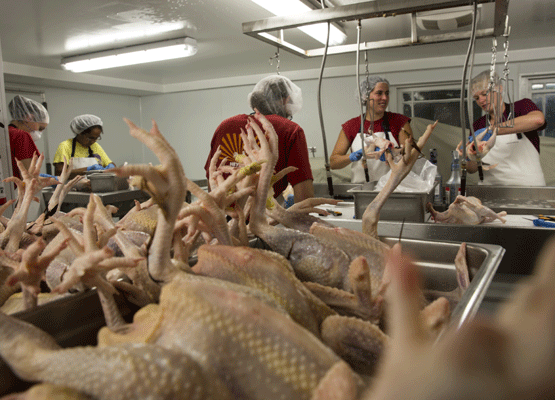 Once a month all employees at Heyday Farm work together to slaughter approximately 100 chickens. The birds are slaughtered outside, cleaned inside (shown above), and then placed directly in a chill tank.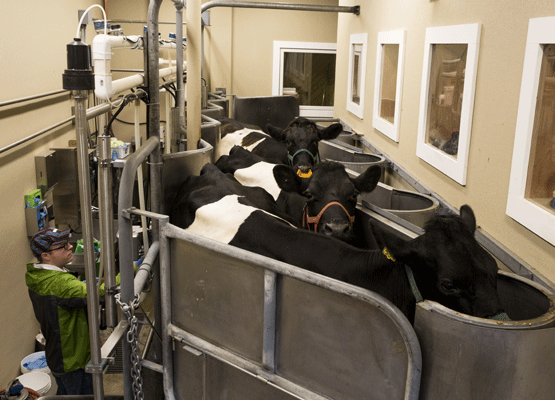 Cows eat grains while being milked.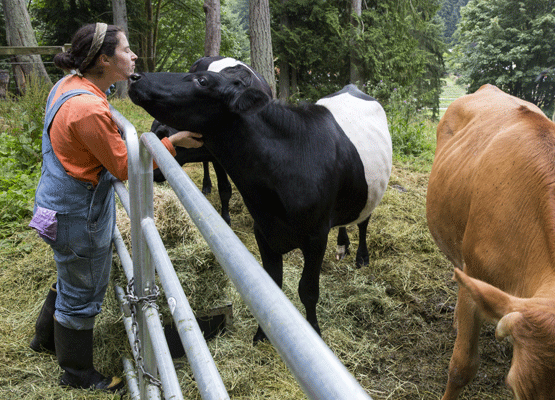 Rebecca Perez, animal team lead, nuzzles a cow as the others graze.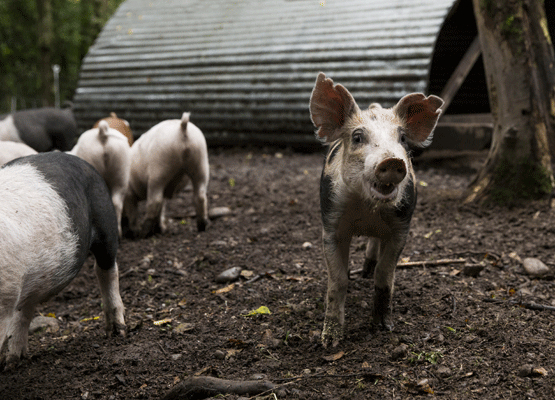 A piglet prances on the farm while the others forage. They also eat produce grown on the farm and GMO-free, soy-free, whole grains.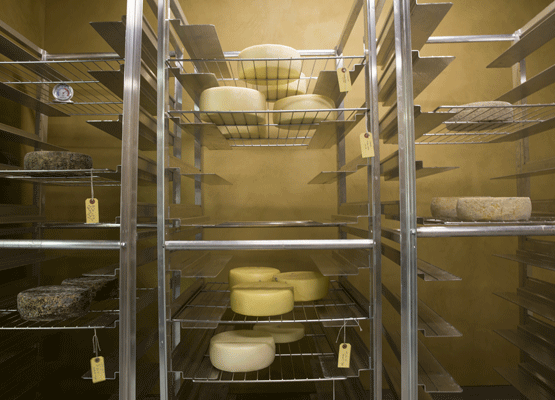 Heyday Farm makes its own cheese in an on-site pasteurization facility. The cheese ages for eight weeks, and is then rubbed with olive oil, whiskey, red wine, paprika, and other ingredients to create different flavors.
Heyday staff converses while eating a farm-grown meal during their weekly staff dinner.
Heyday Farm harvests everything grown on the land, including vegetables from the garden, as well as berries, apples, and pears.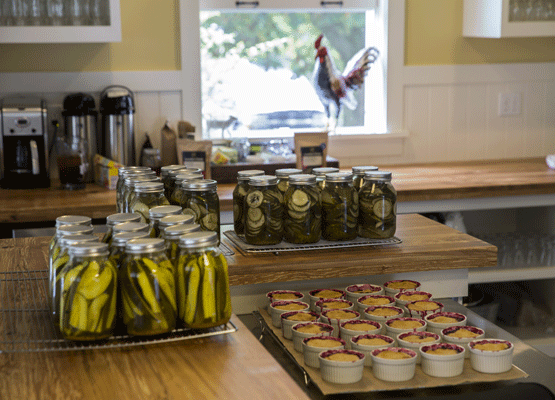 Homemade cobbler cools for the weekly staff dinner, while homemade canned pickles wait to be taken to the market. The farm also takes reservations for its on-site restaurant, where the kitchen staff prepares farm-fresh meals from scratch.
---