COP21: Meet 5 Everyday People Heading to the Paris Climate Talks
World leaders and public figures like Naomi Klein and Bill McKibben are not the only ones heading to Paris for the 21st Conference of Parties. Everyday people including activists, artists, researchers, and college students are making the journey, too. We asked some of them why they're taking the trip and what they hope to accomplish during the international climate talks.
Lauren Eastwood, 46
Plattsburgh, NY
Environmental sociologist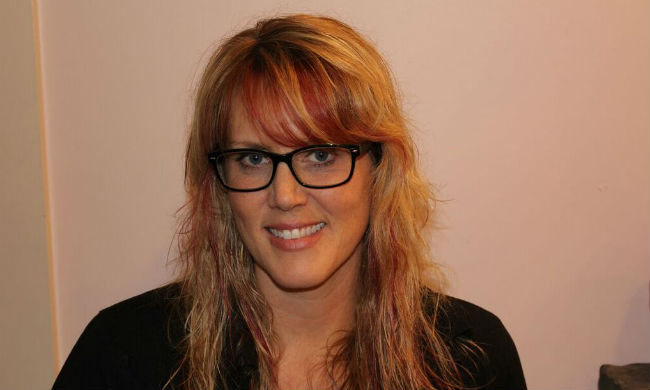 Some social scientists research topics that interest them. Not Lauren Eastwood. The SUNY Plattsburgh environmental sociologist researches what concerns her: global environmental governance, impacts of climate change on communities, and civil society's participation in it all.
"If I think about myself as a person, my concerns about the environment are very prominent," she says, "and I think that that's what shoved me into academia."
Eastwood says she doesn't separate her research from her personal commitments.
Eastwood's academic research has led her to the Conference of the Parties five times before. That's not the only reason she goes, though. "I kind of need that recharging periodically of tapping into other people's energy, people who are legitimately dedicating their lives to attempting to affect change." Without that recharge, Eastwood says, "It's just so easy to feel with all the other evidence that there's no point."
Eastwood is an activist too. She has been arrested three times for participating in civil disobedience and jokes that it will probably happen again.
Admitting that she's not a traditional scholar, Eastwood says she doesn't separate her research from her personal commitments. "That's one way of approaching things, but I'm not willing to do that," she asserts. "I wanted to better understand those larger dynamics that got us in this fix in the first place."
She originally planned to participate in marches and events outside the conferences, but many were canceled following the terror attacks on Nov. 13. This inspired her to focus her research on the creative alternatives organizers brainstorm. In particular, she is looking at how social media and other factors will contribute to alternatives.
Her research will be included in a book and potential article, and Eastwood also plans to give a talk on the Plattsburgh campus in the spring. With such discussions, she hopes to bring her students closer to one thing: a critical mind, unafraid to question the current world order.
Denise Henrikson, 50
Seattle, WA
Salmon Is Life
Imagine a school of salmon swimming tall and mighty through a night sky. Their 6-foot-long silken bodies are gold and pink with blinking bright blue lights. Denise Henrikson crafted many of these fish, which were inspired by Japanese carp kites, and she's taking them on their longest run ever: across the Atlantic nearly 5,000 miles away.
The Salmon Is Life Project began as a tiny art project in Henrikson's home. "I got this vision of doing salmon when I was working on Shell No," she says, "and I just saw hundreds of salmon illuminated, spreading this message of honoring nature." A friend dropped by the next day to help her make some, and next thing she knew, more than 100 people were contributing.
"My dream was to go and raise up the voices of those who don't have a voice."
Each salmon takes six hours to construct. Henrikson also receives boxes of them from volunteers in Oregon and Lopez Island in Washington state. In total, more than 1,000 hours went into creating the salmon. The group is "creating beauty that reminds people about the power and the beauty of the natural world," she says. "Maybe that will touch their hearts in a way that touching their minds isn't making the difference."
Salmon weren't chosen simply for their visual appeal. As a keystone species, these fish hold entire ecosystems together. Climate change is now threatening that. "My dream was to go and raise up the voices of those who don't have a voice," Henrikson says, "the salmon in particular."
Most of the group's travel expenses were covered by an online Indiegogo campaign, which has received 67 donations totaling about $6,500. Henrikson has never attended such an event. She has been involved in actions before, though, and is excited to bring her art—and her energy—to Paris.
"Art is really powerful," she says. "Art is also a way to imagine a future that doesn't exist yet." Her art imagines a future where our rivers still thrive, resonant with the splashing of salmon fighting their way upstream to spawn—and nature wins.
Neil Tangri, 46
Stanford, CA
Grad student at Stanford University
Neil Tangri is a Stanford University graduate student. He teaches an undergraduate class on climate negotiation processes and will be leading a field trip to the City of Light.
Though Stanford is partly funding the trip, Tangri and his 29 students will cover most of their own expenses. Once in Paris, they will interview negotiators, experts, and nongovernmental organizations to learn firsthand how climate negotiations work. What they gather will go toward their term projects.
Climate change has become more than just a science for him; he sees it as humanity's defining issue.
Until he joined the Global Alliance for Incinerator Alternatives five years ago, Tangri didn't see a strong connection between science and advocacy. But at GAIA, which works on creative waste technologies, he learned about toxics like dioxins, PCBs, and mercury. He analyzed the implications of scientific findings on policy. Now he studies paleoclimatology, the science of past climates, and climate change has become more than just a science for him; he sees it as humanity's defining issue. "It is the one issue that is going to affect everybody profoundly," he says. "It is going to shape every movement for social justice."
As part of his advocacy efforts, Tangri hopes to make scientific papers easily accessible to everyone. Maybe that means translating papers from English to another language. Maybe that means making them free. "There is a huge need to, on the one hand, bring scientific information to the people who are going to be most affected and that have the most to gain and lose from climate policy," he says, "and, on the other hand … those are the people who need to be giving directions to the scientists about where do we need more research, what questions need to be answered."
Tangri says the science sector is falling short. Some organizations do bits and pieces of what he would like to see happen, but his vision doesn't exist at the scope and scale he would like. Until more scientists think the way Tangri does, he believes the field is unlikely to change.
He looks to younger generations, like his students, who aren't afraid to contribute to solutions. For future scientists, they ask surprising questions: Should I become an engineer and work on renewable energy, or should I become an organizer and work with communities?
They just might be the ones to make Tangri's dreams come true.
Sarra Tekola, 23
Seattle, WA
It Takes Root delegation—Got Green delegate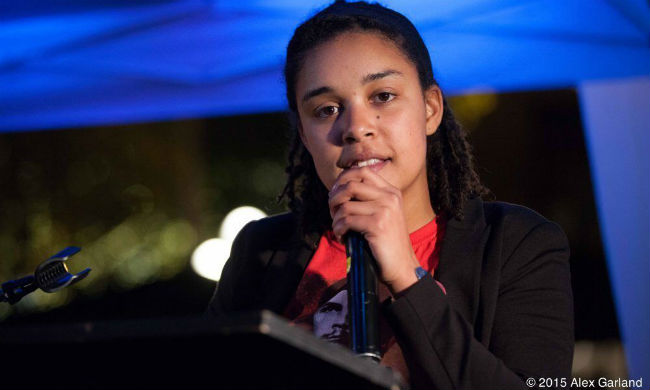 Sarra Tekola used to believe science would solve climate change. With that in mind, she studied environmental science in college, focusing on ocean acidification. However, she quickly realized the lab's limitations.
"We're not going to bioengineer our way out of this," she says. Instead, we will need to invest in alternatives and end fossil fuel extraction.
Tekola discovered these ideas through her advocacy, work that some professors thought would damage her credibility as a researcher. When told to pick between science and advocacy, Tekola chose the latter. She found it provides more solutions and solves more problems than lab journals no one reads. "Most scientists aren't really interested in solving problems," she says. "They're interested in publishing papers."
Now, Tekola is taking her advocacy to Paris. She is traveling with It Takes Root to Weather the Storm, a delegation of 100 U.S. and Canadian organizers from the Grassroots Global Justice Alliance, the Indigenous Environmental Network, and the Climate Justice Alliance.
"We're not going to bioengineer our way out of this."
She has never been to an international conference but has been an activist for four years, beginning with the rise of Occupy. She contributed to the University of Washington's fossil fuel divestment campaign, stormed the Bill & Melinda Gates Foundation in October to call for divestment, and supported the Unist'ot'en camp in British Columbia to block oil and gas pipelines.
"It helped broaden my view of how climate change is really just an extension of colonization when you look at who is being affected and whose land is being taken during these extraction projects," Tekola explains of her time in British Columbia.
Before she put her energy into enacting change, Tekola says she used to focus on the negative. She attended a predominantly white school in Maple Valley, Washington—one that she found oppressive and that made her feel like a throwaway.
"Questioning things got me in trouble," she says. She didn't understand the systems of oppression then. Today, she uses what she's learned to change the narrative, weaving science with the black experience.
Yvette Arellano, 28
Houston, TX
t.e.j.a.s.—Gulf South Rising Coalition
Yvette Arellano grew up in Houston, where industry is prevalent, and saw her family suffer from its impacts. She developed adult psoriasis and blames it on the environmental effects of the surrounding polluters. "I have to wear long-sleeved shirts everywhere I go or I get stares," she says.
When her nephew was born 11 years ago, the doctors told her family he would suffer from breathing issues. Since then, it's been visit after visit to the emergency room. "I'm pretty sure these things—asthma, skin issues, heart issues, hormonal imbalances, learning disabilities—all these have ties to industry," she says.
Climate change is a human rights issue.
Arellano is no scientist, but that doesn't stop her from reaching out to one. She says groups like the Union of Concerned Scientists are willing to help the efforts of t.e.j.a.s., the organization with which she works, but they refuse to put their names on scientific reports connecting industry to illness because of efforts to discredit them. By going to Paris and speaking during negotiations, Arellano hopes to address this and share what's happening in Houston.
"Whenever people refer to areas that are largely affected by industry," she says, "I think they jump out, and they think China and Foxconn and villages or cities that work directly on things like Apple products. And they forget that in their own backyard, you have communities in Houston that struggle and deal with living next to refineries, petrochemical industries, trains."
Climate change is a human rights issue, she says, and Arellano wants to see that language incorporated into the agreements made in Paris. For her, this fight is personal.