The Surprising Power of Wastewater Wetlands
Photo courtesy of Bryn Nelson
Amid the growing threats of climate crisis and habitat fragmentation, constructed wetlands are gaining popularity as natural water-cleaning systems.
Why you can trust us
---
At the Fernhill Wetlands along the Pacific Flyway in suburban Forest Grove, Oregon, dedicated birders have documented more than 240 avian species. Uncommon birds like the American bittern and Virginia rail have appeared more frequently on the 90 acres of marshland since it was constructed in 2014. Human visitors have flocked to the picturesque park as well, to sit, walk, watch, and even wed.
Not bad for a wastewater treatment plant.
Fed by five million gallons of treated wastewater every day, Fernhill's constructed waterfalls add oxygen back to the flow. One million reintroduced native plants representing about two dozen species (plus other species returning on their own) remove excess nitrogen, phosphorus, chemicals, and suspended solids, while providing the shade needed to cool the water before it reaches the nearby Tualatin River. During construction, workers installed 180 logs and snags, and even varied the topographies of wetland basins to mimic the region's aquatic habitats and offer more diverse niches for marsh birds, shorebirds, and other wildlife.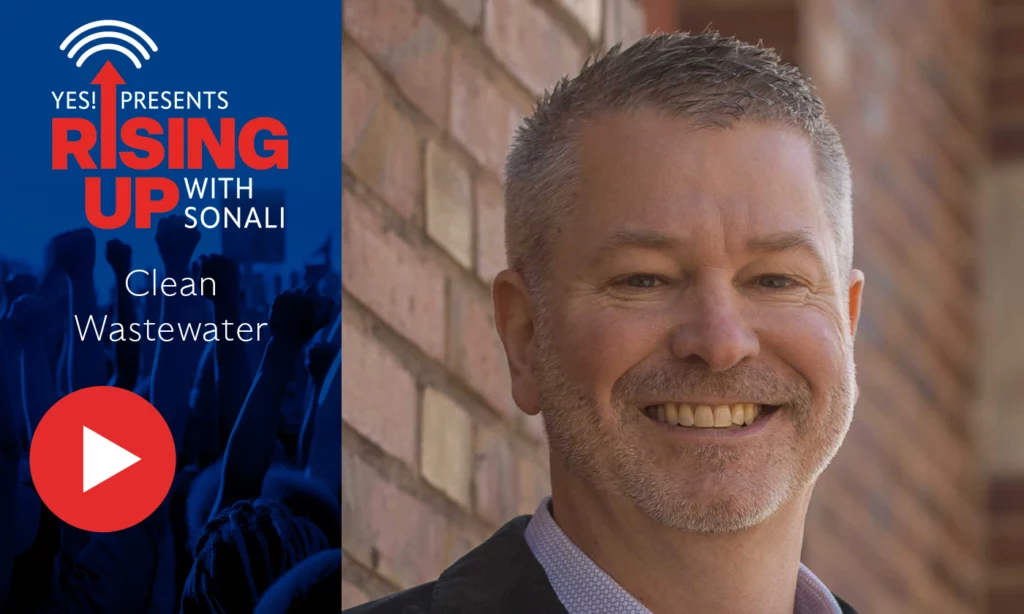 The natural water filtration system fashioned from old sewage lagoons has become an "ecological bridge" between treatment plants operated by the Clean Water Services utility in western Oregon and an increasingly vulnerable Tualatin River. "I always say wetlands are the kidneys of the Earth," says Jared Kinnear, a biologist who helped design Fernhill and now manages it and the utility's other reuse projects. "We're just harnessing the process that's been going on for millions of years."
Constructed wetlands have been used for decades in Europe and some parts of the United States as natural water-cleaning systems. Amid the growing threats of the climate crisis and habitat fragmentation, they're gaining in popularity as a form of nature-inspired infrastructure that can not only prevent pollution but also create vital green spaces for wildlife and humans alike.
In 2011, after reviewing its options for a needed expansion, Clean Water Services found that an $18 million wetland buffer made good financial sense as well: It cost roughly half as much as a concrete-and-steel treatment system. "Not only did Fernhill cost less, but it certainly offered a whole lot more environmental and social benefits than other options," says Diane Taniguchi-Dennis, the utility's CEO.
Constructed wetlands require active tending, such as periodic dredging, removal of invasive species, wildlife management, and even controlled burns. But these semi-wild spaces have proven so popular that the utilities operating them have had to regularly remind visitors of their primary function: cleaning wastewater.
Wildlife Encounters
Along the Atlantic Flyway in central Florida, the Brevard County Wastewater Treatment Plant similarly transformed 200 acres of pastureland back into water-filtering wetlands in 1998. Workers constructed four marshes—each with its own small island and all separated by earthen berms—and then reintroduced more than 200,000 native plants representing 19 species. Arrayed around a central lake, the Ritch Grissom Memorial Wetlands, known locally as the Viera Wetlands, help purify wastewater that's reclaimed for irrigation or discharged into the Four Mile Canal and upper St. Johns River during the rainy season.
One scientist called the Viera Wetlands the "best place I've found in Florida for both fabulous birding and photography." Local resident Kim Englert, a health care coach, recalls seeing so many ibises on a late spring day in 2021 that the entire landscape appeared speckled white. Her favorites, though, are the wetlands' alligators. "My Kentucky friends, they flip a wig when I show them pictures of gators," she says.
In April 2023, frequent visitors were far less pleased when county commissioners announced an impending six-month closure of the wetlands to remove a buildup of muck and dead vegetation that had raised nitrogen levels past the limits mandated by the Florida Department of Environmental Protection. "Most people here don't really understand what their purpose is," Englert says of the wetlands. Through a Facebook group that she co-manages and other social media sites, she hopes to educate the community and underscore safety concerns—such as dogs getting too close to the alligators and vehicles destabilizing the berms—that could shut down public access for good. "It's a gift," she says, "not a guarantee."
In Arizona, the Sweetwater Wetlands on the western edge of Tucson have likewise become a big tourist draw. Interpretive displays at the urban wildlife habitat, park, and natural treatment system describe the water reclamation process, while a photography competition emphasizes the importance of the desert oasis for migrating and permanent animal residents.
Retired software engineer and photography enthusiast Steven Winker won a second-place award for a dramatic photo of a bobcat about to pounce on an unlucky rat. He recalls the thrill of passing within feet of another bobcat nicknamed "Mama"—so named by her many admirers because she had raised multiple litters in the wetlands.
In November 2022, about a month after researchers outfitted her with a radio collar, Mama died; researchers suspect she was struck by a car on a nearby road. Beyond an outpouring of grief, her death sparked a bitter controversy among residents who suspected that the radio collars were changing the behavior of the bobcats and making them more susceptible to harm. Tracking data suggested no ill effects on the animals, though the deaths of multiple collared bobcats pointed to another sad truth: Creating inviting semi-urban spaces for wildlife brings the animals closer not only to adoring fans but also to highways and hunters.
Restoring Nature
The popularity of Oregon's Fernhill has required Clean Water Services to defuse its own share of potential public relations disasters, like the mass die-offs of cackling geese in 2020. The birds ate fungus-contaminated grain in nearby fields and then expired in the wetlands. "We're in a fishbowl," Kinnear says, keenly aware of how the deaths could have been wrongly attributed to something in the treated water if the incident had not been properly investigated and explained.
At the same time, he has had to continually weed out invasive plants and animals threatening the site's water filtration function. The utility's proactive management, though, has created new opportunities to educate the public about the benefits and limits of nature-inspired systems, and to explore how human stewardship might nurture new ecosystems.
The Las Arenitas Wetland Project, an international collaboration at a wastewater treatment plant south of Mexicali in Mexico's Baja California state, has aimed even higher by seeking to improve the flow and quality of freshwater through the Colorado River Delta.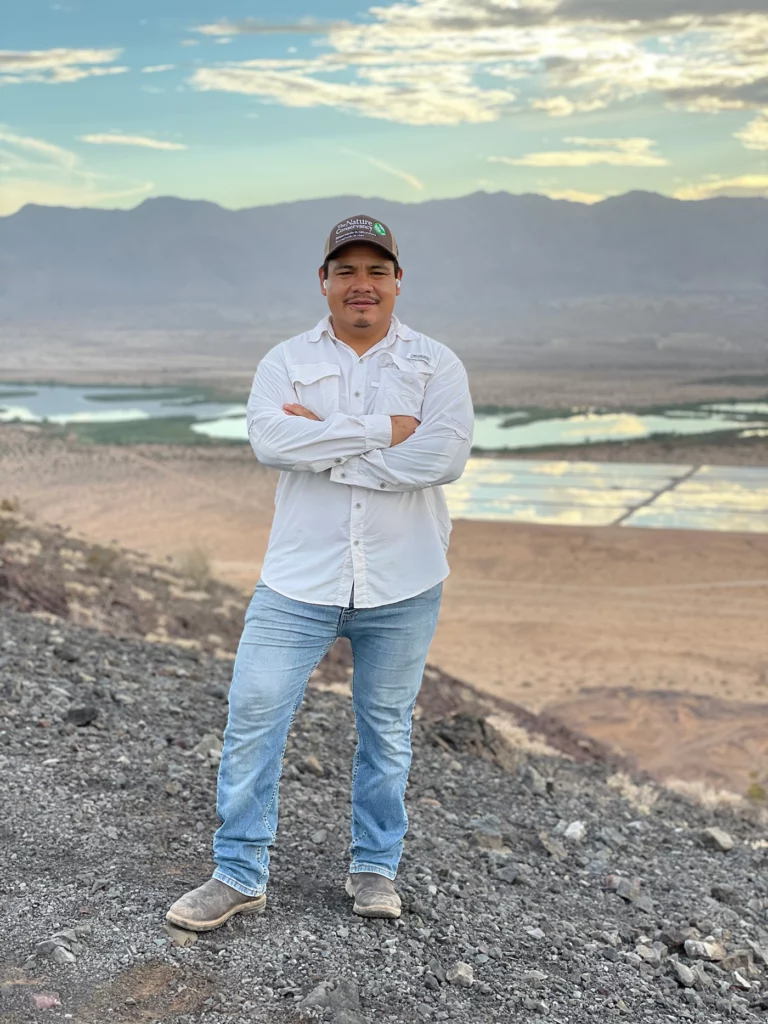 The river's meager flow by this point in its course, drained by chronic drought and upstream water rights, has effectively concentrated its pollution and threatened its connectivity to the sea at the Gulf of California. "Everything comes back to the lack of fresh water," says Edgar Carrera, who grew up in Mexicali and now coordinates the Colorado River Delta project for The Nature Conservancy, a project partner.
An initial 250-acre wetland created in 2007 wasn't enough to accommodate the region's population growth and the resulting influx of wastewater that is now roughly double the existing plant's treatment capacity. That wetland, Carrera says, has already become an oasis for migratory and resident birds like the endangered Yuma clapper rail, mammals like bobcats and foxes, and reptiles like chameleons. "So it is now a wildlife refuge," he says.
In parallel with upgrades to the plant's treatment process, tentatively slated for 2025, a new series of intermediate water-filtering wetland basins will significantly improve the quality of the 3.5 billion gallons of reclaimed water before it flows into the larger wetland and then into the Colorado River Delta. Improving that flow can lower the concentration of other contaminants—essentially using treated wastewater to help dilute pollution—while nourishing the downstream estuary's wildlife.
Carrera has alleviated some community concerns that the natural water purification won't be enough to clean the Colorado by emphasizing that the process will combine the filtering abilities of a more efficient treatment plant and the series of constructed wetlands to aid the ailing delta. "They are very conscious that the water, for them, means income," he says of local residents who depend upon the river for agriculture, fishing, boating, and tourism.
For many ecosystems, recycled water means life. In a lower stretch of Oregon's Tualatin River, water released from an upstream reservoir and treated wastewater from the utility's four treatment plants account for up to 86% of the late-summer flow.
Taniguchi-Dennis believes that creating "river-ready" water and a wildlife sanctuary is just the start of what might be possible with treated wastewater. Providing a foothold for keystone species such as beneficial kinds of algae, for example, could feed a wide assortment of creatures while further purifying and oxygenating the water. "What if we could create the right biodiversity within the wetland that actually amplified what the river needs to restore its health and its waters?" she asks. It's a question made possible by reimagining how the problem of polluted wastewater can become the basis for a sustainable, nature-inspired solution.
---
Bryn Nelson

is a former microbiologist; a freelance science, health, and environmental writer; and the author of Flush: The Remarkable Science of an Unlikely Treasure. As a staff writer on the science desk at Newsday from 2000 to 2007, he covered genetics, biomedicine, ecology, global warming, and a wide range of other topics. As a freelance writer, Nelson's bylines have appeared in the New York Times, CNN.com, The BMJ, Nature, Scientific American, and dozens of other publications. He lives in Seattle and belongs to science writing and journalism associations NASW, NSWA, SEJ, AHCJ, and NLGJA.
---