The Radical Homemaker's Reading List: 8 Books for Happier Families, Healthier Guts, and Saner Lives
No matter the time of year, my favorite gifts to give and receive are ideas. Since this is the season of giving, I'd like to offer you a short list of books that will keep your intellectual fire burning all winter long.
You will notice this is a motley collection of works. Some of my choices come from the reading I do with the kids. Some of them come from my radical homemaking path. Some of them come from my ongoing explorations into the world of grass-fed meat. Regardless, I hope you enjoy!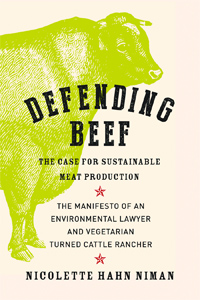 1. Defending Beef: The Case for Sustainable Meat Production by Nicolette Hahn Niman
This is a book I would like to see under the tree of every grass-fed livestock farmer across the country.
Nicolette Hahn Niman, a former vegetarian and environmental attorney turned rancher, has directed her acumen with research and data analysis to an important cause. Better still, she is a clear thinker and a good writer, and she applies these gifts to make a readable, intelligent, and engaging book. Defending Beef is a must-read for grass-fed beef farmers as we perpetually seek ways to educate the public about what we do.
2. The Heal Your Gut Cookbook: Nutrient-Dense Recipes for Intestinal Health Using the GAPS Diet by Hilary Boynton and Mary G. Brackett
In my line of work selling grass-fed meat, I am always crossing paths with folks who are trying to regain their health through nutrient-dense foods. Those hardest-hit by the effects of the standard American diet are often faced with the Gut And Psychology Syndrome (GAPS) diet. This diet is advocated for everything from diabetes to rheumatoid arthritis, to myriad autoimmune diseases, with the basic premise that all health begins in the gut.
Despite years of familiarity with nutrient-dense eating, I am inspired and excited by this book. I want to play with it, to spend time better understanding the concepts within it. The photography is enticing, the writing inviting, and the meals appetizing.
3. Making It: Radical Home Ec for a Post-Consumer World by Kelly Coyne and Erik Knutzen
I first met authors Erik and Kelly when I was researching my book Radical Homemakers, and I was blown away by their creative marriage of theory and practice in building a radical urban homestead in downtown Los Angeles.
This is their second book, and, true to form, they pay close attention to the "how to" details that enable a radical homemaking family to sink or swim—from homemade medicinals to recipes for fermented beverages, soaps, and body scrubs (and, of course, great compost). You can read the authors' blogs over at RootSimple.com.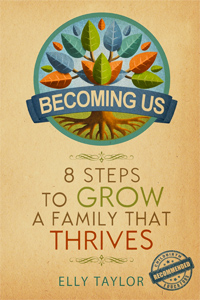 4. Becoming Us: 8 Steps to Grow a Family That Thrives by Elly Taylor
This is a wonderful book for couples who have just welcomed new members to their families.
Elly Taylor is an Australian relationship counselor and columnist for Practical Parenting magazine. She has observed that despite lots of great writing about pregnancy, birth, and parenting, there is very little information about the transition couples make from romantic partners to parents.
This is a book that, to quote the author, looks at the "stretch marks" that spread across a relationship once a new baby (whether a first, second, or fifth) enters a household. An important topic that all of us seasoned parents would have benefited from exploring in advance!
5. Cinnamon and Gunpowder by Eli Brown
This book is a fantastical twist on One Thousand and One Nights' Scheherazade. Renowned chef Owen Wedgwood is kidnapped by an infamous woman pirate, Mad Hannah Mabbot, and kept alive on grounds that he dazzle her with fine cuisine (and, we soon learn, good conversation) each Sunday.
As the pirate ship cruises the world, readers are treated to a close-up look at the Opium Wars, a poetic exploration of the power of the senses, and (my favorite) page-turning suspense as Wedgwood must repeatedly learn how to create something delicious from his limited resources. I like to think of this as soft porn for hardcore local foodies. A great read.
6. Dead End in Norvelt by Jack Gantos
This book took the Newbery Medal a few years back, and for good reason. We've been reading it as a family, and it is hands-down the best book we've read this year.
Twelve-year-old Jack Gantos is "loaned out" over the summer by his mother to Miss Volker, a feisty elderly neighbor with debilitating arthritis who serves as the town coroner, and who takes it upon herself to write the obituary for every person who dies within the town lines. She uses this literary platform to celebrate the neighbors of this dying community, but also to teach history and advance her social agenda for progressive politics. Jack must become her hands as they both grow more immersed in the inner workings of their town and find a way to save their neighbors from murder, and their community from a slow death.
I am in love with the author's deep theme of community and how he weaves the social history of the world throughout his prose. This is powerful reading for those of us who are committed to living in place—no matter what blights, imperfections, or quirks may scar our home turf.
7. Dinotopia: A Land Apart From Time by James Gurney
Others may have known about this book for years, but we only discovered it after my youngest, Ula, found it on a library shelf, then pleaded with us to take her to an exhibit by author and illustrator James Gurney last winter. Although I agree that this book is one of our best finds of the year, it is at Ula's insistence that I am including this review.
James Gurney has used his artistic skills and creative genius to construct a world where humans and dinosaurs coexist in peaceful harmony. The story immerses your imagination in a world where cities are built on waterfalls, where communities can live in treetops, and where dinosaur dung is the supreme gold of the land. The world portrayed is so vivid; even grown-ups will wonder if they can travel there.
This is a perfect book to share with your kids. You will sit down on the couch with them, or cuddle up in the bed together, and read a little. Then you all will simply gaze at the details in the illustrations. As you stare, you'll keep making new discoveries, and finding things to talk about.
8. Homespun Mom Comes Unraveled: And Other Adventures From the Radical Homemaking Frontier by Shannon Hayes
Of course I'm going to include a review of my own newest book! If you enjoy following my blog, or the weekly Tuesday posts feed your soul, then this is the book for you.
Since its release two weeks ago, I've enjoyed reading letters from readers, many who tell me how they either have devoured the whole book in one sitting or have tried savoring each essay slowly, prolonging their time with it.
This is a great book to introduce you to the nuances of radical homemaking, and a source of inspiration (and comic relief) for those already on the path.