A Neighborhood Revolution in a Pot of Soup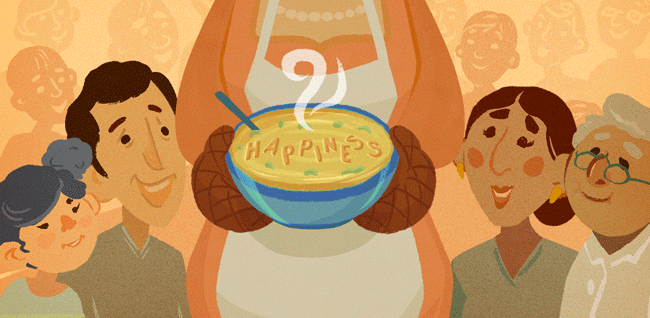 "You should host a neighborhood soup night," suggested my friend Sarah. "It could be fun. You could have people bring their own bowls, you know, for easy cleanup. Keep it really casual, and make it all about comfort."
I am ready for my first foray into radical hospitality, sparked by a desire to connect and engage with my neighborhood.
This afternoon, two lovingly prepared pots of soup bubble gently in anticipation on the stove; their cacophony of welcome mingles with the aroma of still-warm, homemade rolls just delivered by a neighbor. Having taken Sarah's suggestion, I am ready for my first foray into radical hospitality, sparked by a desire to connect and engage with my neighborhood. My 1930s bungalow is aglow—all warmth and comfort. Sitting on established, tree-lined Pierce Street, it is part of an original neighborhood in Twin Falls, a small community in south-central Idaho. But I've watched my older neighborhood move toward a state of flux. A few neglected rentals now share fences with homes owned for generations, and a sense of urgency seems to have permeated the street, with neighbors often seen in various states of hurriedness, passing in a haze of frenzied intention. Handwaves, once common, occur less frequently on this narrow, intimate street. And now it's winter and cold. The neighborhood has retreated, as have I.
Sarah's suggestion gave me pause. Walking out to my front porch to look over my familiar, empty street, I realized how much I, too, had been living apart from my own neighborhood, even as I noticed and was bothered by the increasing lack of human interaction. I accepted my friend's challenge as part of a resolution for the new year to be more open, less resistant. I framed it as an intention to be the neighbor I longed to live among. My partner and I hand-delivered invitations to everyone on the block, asking them to share an evening of soup and conversation, vowing to provide the most delicious food and generous comfort we could, no strings attached.
The first guests to arrive on this gathering night are Chris and Lisa, along with their infant son, Harry, all strangers. Chris is chatty, openly questioning the rationale behind the invitation: "What made you do this? Are you from Idaho, originally?" he asks, confused. I explain that I am indeed an Idaho native, but even though Twin Falls has been my home since 2002, I haven't taken the time to get to know many of my neighbors until now.
Next comes May, a single woman living down the block who walks in, smiling. She immediately begins positively assessing my décor. "I love your colors! What a cute house!" The Westermans are next to arrive, a family of six, mother Annette having furnished the rolls earlier. My home now echoes with children and the clink of soup bowls and spoons. Soup Night has officially begun.
Gratitude rounds out this evening of folk, known and new, visiting my home.
Then Mr. Don arrives, sporting red fingernails and a straw fedora. Invited by our immediate neighbors as a surprise for their 2-year-old's birthday—an unplanned, lovely Soup Night coincidence—Mr. Don is a celebrity among toddlers at the local public library, where he plays a weekly guitar gig for gleeful sing- and dance-alongs. I've been told he doesn't perform for adult parties, but he makes an exception for our soup night and his devoted fan, 2-year-old Lachlyn. If I'd been asked beforehand, I would have expressed some anxiety over such an arrangement—having a colorful children's musician entertain during my first neighborhood gathering might result in awkwardness. I envisioned guests feeling ridiculous or worse, patronized by his presence.
The colorful Mr. Don helps himself to some soup, settles himself on the living room ottoman, and proceeds to put my unwarranted fears to rest. Delighting our small crowd of kids and grownups with renditions of "The Wheels on the Bus," "The Hokey Pokey," "If You're Happy And You Know It," and "Twinkle, Twinkle, Little Star," Mr. Don has every single neighbor singing, many of them also gesturing and clapping along with the music. The little ones tirelessly spin and dance in my living room. My own 10-year-old rolls her eyes, but I notice she is mouthing the words to each of Mr. Don's songs. Soup Night has taken a somewhat magical turn. Dressed in a cardigan, heavy black glasses, and black and white oxfords, Mr. Don is every ounce a mesmerizing figure, providing a vivid, slightly outrageous complement to our rather uncomplicated, delicious bowls of chicken noodle and squash-potato soup.
Gratitude rounds out this evening of folk, known and new, visiting my home. One adult neighbor comes in barefoot comfort, providing homemade beer. A new baby is presented, held for the first time by those other than close friends and family, and laughter rises warm and easy while conversations linger, more sustained. Neighbors sit unhurried, some expressing gratitude for the evening. Chris suggests we repeat Soup Night, and May agrees, but only with the stipulation that she contribute.
Possibilities abound. I intend to repeat this monthly, maybe transition it into a rotating event at other homes. The neighbors attending my first Soup Night were hungry for something authentic—face-to-face interaction—a declining concept in our culture of technology-fueled immediacy. Founded on the simple principles of invitation, connection, and a bowl of delicious soup, I feel the stirrings of a small revolution on Pierce Street.