Incredible Hulk and Former Goldman Sachs Guy Are Among the Many Pulling $50 Billion Out of Fossil Fuels
Why you can trust us
---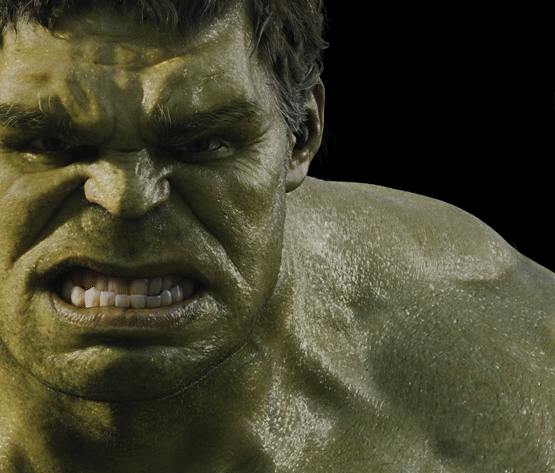 It would seem that even the heirs to oil fortunes are getting the message on climate change. On Monday, the Rockefeller Brothers Fund, a foundation whose $860 million endowment was built on the Standard Oil fortune, announced that it intends to divest its holdings from fossil fuels and reinvest them in companies that produce renewable energy.
"No investor's assets are too small for the changes needed in the world."
And it wasn't just large foundations moving their money. The same day marked the kickoff of Divest-Invest Individual, a coalition of individual investors pledging to make the same choice. More than 650 individuals—with investments totaling $2.6 billion—announced their intention to divest from fossil fuels. The group included prominent celebrities like actors Mark Ruffalo and Ed Begley Jr.; business leaders such as hedge fund billionaire Tom Steyer and money manager Julie Goodridge; as well as hundreds of other investors. Divest-Invest Individual is part of a coalition that unites more than 180 endowments that belong to universities and colleges, foundations, faith groups, local governments, and nonprofit groups—as well the hundreds that belong to individuals. Together, the coalition has committed to divesting more than $50 billion. Former Vice President Al Gore presented these pledges at Tuesday's United Nations Climate Summit, which was attended by more than 120 world leaders, including President Barack Obama. At a press conference in New York City on Monday, speakers from among the initial signatories to Divest-Invest Individual said they were motivated by both ethical and financial interests.
"Move your money out of the problem and into solutions."
"I signed up for the individual pledge for moral and ethical reasons, but also because of a business imperative," said David Blood, formerly of Goldman Sachs and co-founder of Generation Investment Management, a sustainable investment firm founded in 2004. "As an investor, it is important to understand the significant risks of holding carbon assets in their portfolios. A thoughtful way to mitigate that risk is to divest—but also seek opportunities in the transition to a low-carbon economy." Actor Mark Ruffalo emphasized that you don't need to be a Rockefeller to divest. "I invite every fellow human being to divest, including those with small pensions and mutual fund investments." The actor, who plays the Incredible Hulk in the popular Avengers movies, suggested that his fellow superhero-playing actors should divest too. "There's research and real return data on fossil fuel free investing that dispel the myth that investing in sustainable companies cannot be competitive," said Leslie Samuelrich, president of Green Century Capital Management. "Plus, why take on the potential risks of fossil fuel companies, from large capital expenditures to potential liabilities, when you don't have to?" South African Archbishop Desmond Tutu delivered a videotaped message at the press conference. "The destruction of the earth's environment is the human-rights challenge of our time," Tutu said. He called on world leaders to freeze further exploration for new fossil fuel sources. "Divest from fossil fuels and invest in a clean energy future," Tutu said. "Move your money out of the problem and into solutions."
---
| | |
| --- | --- |
| | Chuck Collins is the director of the program on Inequality and the Common Good at the Institute for Policy Studies where he co-edits Inequality.org. His new book is, The Wealth Hoarders: How Billionaires Pay Millions to Hide Trillions, is about the wealth hiding industry (Polity). Here's the link to his book: https://politybooks.com/bookdetail/?isbn=9781509543489 |
---