As Congress Argues Over DACA, I Carry on With the Life I've Built and Wait
When one of the most openly xenophobic presidents was elected more than a year ago, undocumented young people like me were certain that a program that had brought us a sliver of dignity and protection would soon come under attack.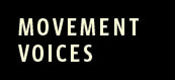 It didn't take long.
President Trump's repeal last fall of the Deferred Action for Childhood Arrivals (DACA) program left me and the hundreds of thousands of other recipients living in limbo and uncertainty.
DACA allows those of us who came here as children to find and hold jobs, go to school—pursue our dreams. And what little hope we have now for hanging onto those are vague promises from Congress that it would find a fix, even though it has been unable to do so for 17 years.
Through months of these promises, the temporary spending bills, personal stories told, and undocumented activists arrested, Congress has not made any progress in working toward passing a clean DREAM Act.
A ruling Tuesday by a federal judge in New York, requiring the administration to fully restore the program, does little to alleviate the uncertainty because it doesn't prevent the Trump Administration from rescinding it in the future. In fact, as we approach the March 5 deadline that Trump had set to end DACA, and as Congress this week debates our fate, it only adds to the uncertainty.
It's not a new concept for me.
I was in the 8th grade when I first learned I was undocumented, when my teacher prompted my whole class to fill out college-bound scholarship applications. I was not able to proceed past the first pages, as there was a required field for a social security number, something that I had never heard of before. Why did all of the other kids have one but not me?
A few months later, my parents explained that we were undocumented. It meant I was unable to legally work or apply to almost any of scholarships that my classmates were applying to.
I learned the reason we could not go back for visits to Peru wasn't because of money but that if we did, we would not be able to come back to the life we had built in United States. I realized that my parents, my brother, and I could be deported at any time.
It was hard trying to move forward with my dreams after learning that. It meant that no matter how hard I worked, I may never be able to achieve them because of factors outside my control.
DACA came about the time I graduated from high school. It was by no means a comprehensive solution to immigration and left many deserving people without a chance for legal status. But it gave me and other young people hope and the opportunity to, at least temporarily, work toward our goals.
Now under Trump, things seemed impossible.
For some, it meant a chance to legally work to support their families. For others, it meant they could finally visit their home country in case of an emergency. For those living in communities where immigration enforcement is rampant, DACA was a temporary relief from the paralyzing fear of being physically detained and taken to a country that they did not know.
For me, DACA was a chance to work and pay my way through college at Western Washington University. It was the end of my junior year of high school and everything seemed like it was going to work out.
This all changed on the evening of the 2016 presidential elections. Donald Trump's victory felt like a punch to the gut. The candidate who uniformly condemned my family and everyone else who had the same status as me was elected to power. Things were already uncertain for people like me. My very progress through the educational system was already considered "against the odds."
Now under Trump, things seemed impossible.
I wanted to run away as far as I could. The thought of seeing my parents physically shackled at the hands of U.S. Immigration and Customs Enforcement (ICE) was too much to bear.
I raised the idea to my parents about returning to Peru—at least we could leave with our dignity rather than being detained and treated like less-than human.
My parents said if that's what my brother and I wanted, they were willing to do it. So I scrambled to talk to all of my advisers to see if I could complete the requirements for my two bachelor's degrees so I could graduate before we left, and they told me it was possible.
So why am still here?
I learned how to bring allies and community members together to fight for our marginalized communities.
It might have been the look dread on the faces of my friends when I told them why I was leaving or that I thought I would be letting the administration win if I left. But I decided to stay. I did what my parents did when they first came to this country: I chose uncertainty in exchange for a better future for myself and my family.
At the time, I belonged to the Western Washington University Blue Group, an organization run by undocumented students for undocumented students. Having a safe space to share our thoughts on what was happening led to us feeling empowered enough to take action.
I decided that I was not going to stay and be an onlooker while my entire community was unjustly atacked by the administration. We organized on campus, yes, but I also wanted to organize on a larger scale.
I learned about and became part of the Bellingham organization called Community 2 Community. The women of color who lead there taught me everything that I know about organizing and activism, and I was able to be part of a campaign to make Bellingham a sanctuary city.
I learned how to bring allies and community members together to fight for our marginalized communities. I learned about the intersectionality of all of the movements for social justice that were happening.
And I learned how to come out of the shadows and tell my story. For me, taking action helped me deal with the uncertainty.
Half a year later, I graduated from Western Washington University with the highest honors, with bachelor degrees in behavioral neuroscience and in philosophy.
And it was while I was working as a community organizer for Detention Watch Network, a national anti-detention center organization in Washington State, that DACA was rescinded.
Undocumented youth across the nation have stated what their community needs.
Few in the immigrant community were surprised. And it did not surprise me. So I'm forging ahead with my life. I am now applying to law school with plans of studying immigration law.
Living in this country as an undocumented immigrant means going forward toward your plans and dreams despite the uncertainty and fears of being deported. This is true not just for DACA recipients, but for all undocumented immigrants.
Under Trump, fear is continuing to grow in our communities as ICE begins to do things like target immigrant activists, increase their surveillance tactics, expand collaboration with law enforcement and ICE, make arrests at courthouses, hospitals, and wherever else they please.
We are in the middle of a fight between Democrats who lack the courage to follow through with the promises they made and Republicans who see undocumented youth as bargaining chips for their anti-immigrant agenda.
The bill the Republicans have proposed, which was based on the demands of the White House, seeks to trade the protections of DACA recipients for the implementation of anti-immigrant policies and increasing immigration enforcement, all actions that support the openly xenophobic and white supremacist positions of this president. We must not forget that undocumented youth across the nation have stated what their community needs—a clean DREAM Act, which addresses the uncertainty that DACA recipients are facing without putting our broader community in further danger.
It's not easy living in limbo, but I am not willing to trade the safety of my community so that I can rid my future of uncertainty.