Review An assessment or critique of a service, product, or creative endeavor such as art, literature or a performance.
Visions of Indigenous Futures
Photo courtesy of Project 562
An Indigenous photographer sets out to change the way we see Native America.
Why you can trust us
---
The project began with a number: 562. It was the number of federally recognized tribes in the United States when photographer Matika Wilbur (Swinomish and Tulalip) quit her job, packed her camera, and hit the road in 2012 to try to photograph a member of every tribe.
A decade later, Wilbur's efforts are bearing fruit in the form of a new book, Project 562: Changing the Way We See Native America (Ten Speed Press). Over the course of her time meeting, talking with, and photographing Indigenous people around the continent, Wilbur's goal changed.
"Our identity cannot be defined by a number," Wilbur explains, adding that the count is now 574 federally recognized tribes—but that number still excludes so many people, communities, and tribes that she encountered. "The federal government cannot define who we are."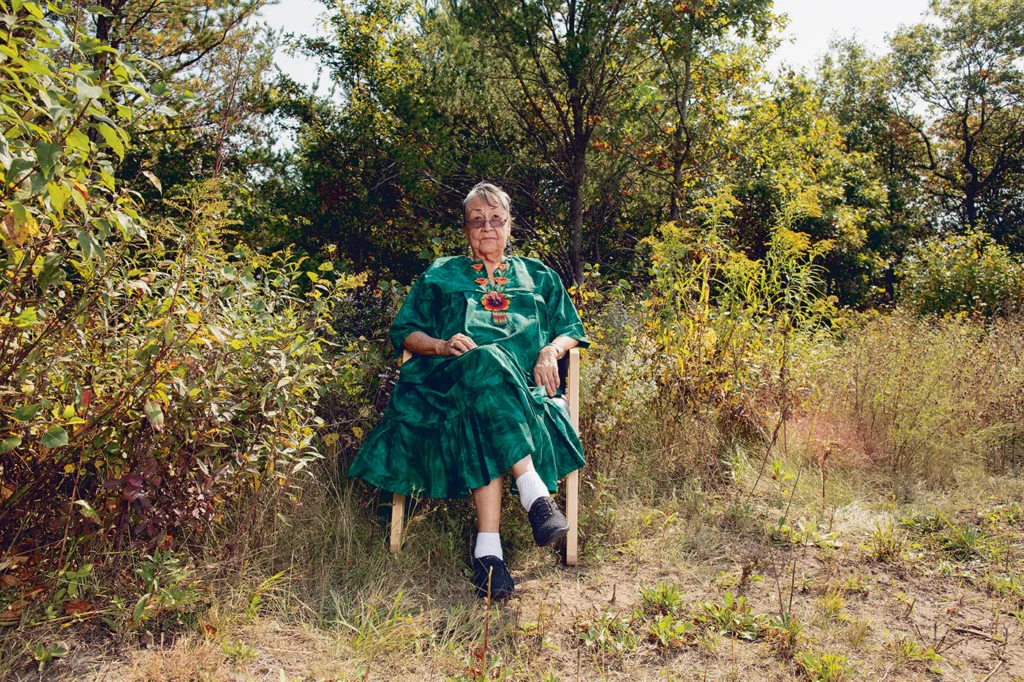 Wilbur took the time to let her subjects define themselves. She spent hours, days, weeks traveling to and conversing with people in order to really get to know them. If and when subjects agreed to be photographed, she let them choose the location and what they wore. That agency and self-determination is central to what she was trying to achieve with the project.
Initially, Wilbur had organized the book around major themes—decolonization, rematriation, sovereignty, traditional lifeways, Two-Spirit identity and gender, and land as identity. She wrote a chapter for each, spelling out the concept and how it manifested in the stories of her subjects. After realizing that her text took up 40 pages, which meant she would have to cut 20 to 30 people from the book, she scrapped the whole manuscript, making a conscious decision to let her subjects speak for themselves.
Wilbur is forthcoming about how important context is to understanding these stories. One tribe may be referred to by multiple terms throughout the book, but she chose to prioritize her subjects' self-identification over consistency. She also chose not to locate these Nations using designations such as state names from a typical U.S. map. Rather than explaining concepts that are fundamental to Indigenous life today or spelling out Indigenous ways of knowing, she implicitly invites the audience to do their own additional learning.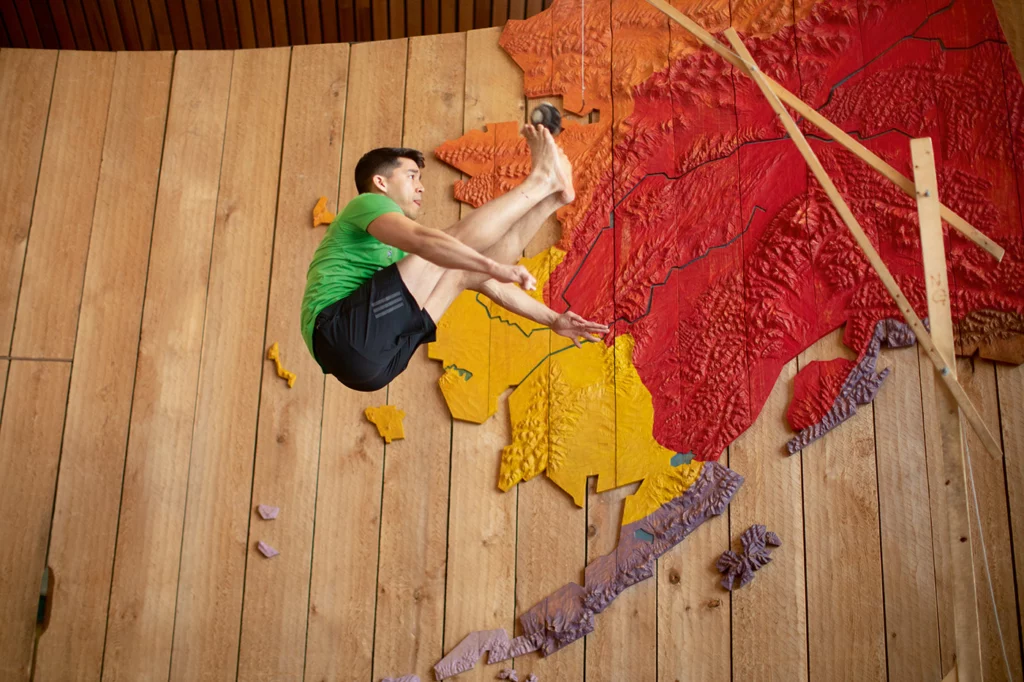 "This work aims to counteract the relentlessly one-dimensional, archaic, insipid stereotypes of Native Americans circulating in mainstream media, textbooks, and the culture industry," Wilbur writes in her introduction to the book. She rejects what she calls "lurid and degrading illusions of Indigenous people as leathered and feathered sidekicks in the 'cowboys and Indians' sham."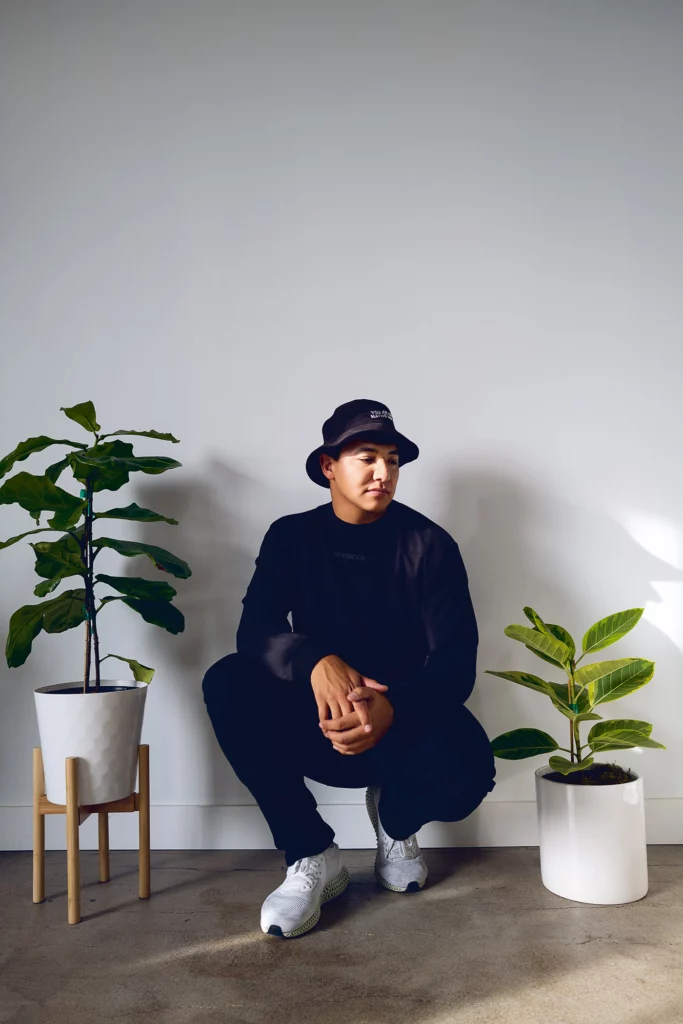 Such representation not only "denies illegal land grabs and dilutes the horrible reality of Native genocide," Wilbur writes, it also assaults and scandalizes the Native psyche. She points to the research of Tulalip psychologist Stephanie Fryberg, who found that when Native youth see "stereotypical Indian" images, their self-esteem plummets. Fryberg also found that when white youth see these same images, their self-esteem rises.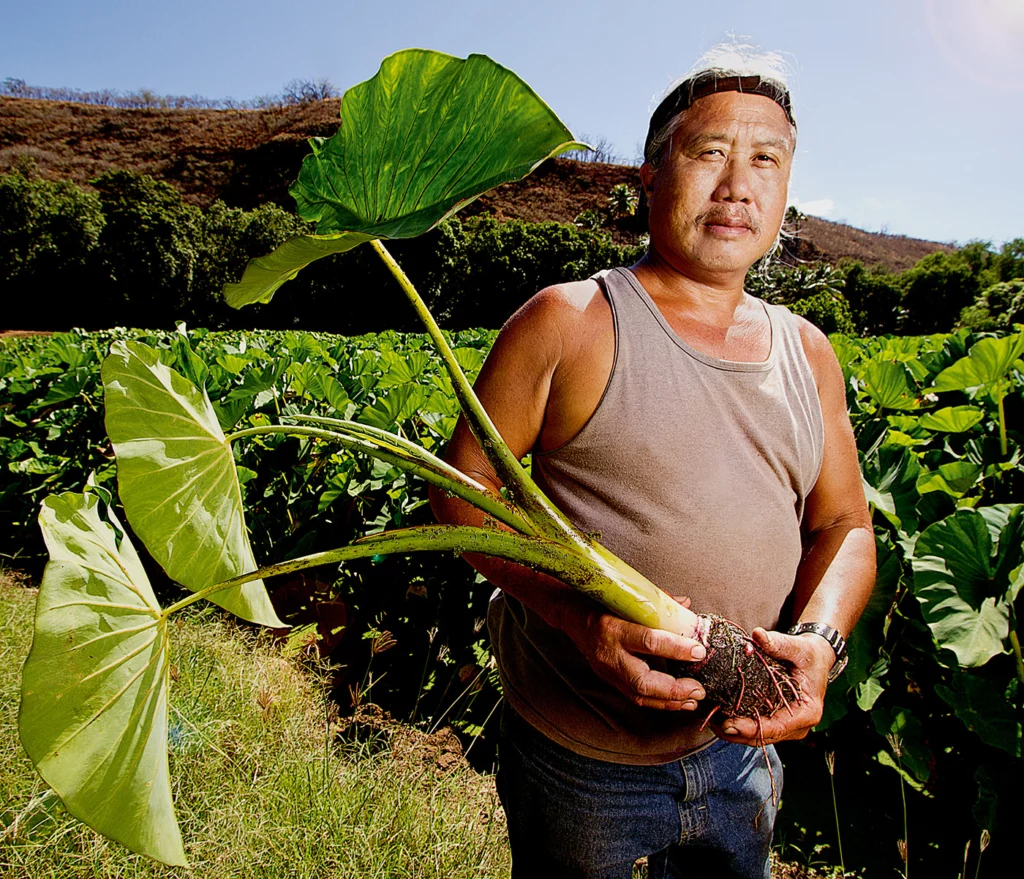 Wilbur experienced this disturbing reality firsthand in her own life. As she recounts in Project 562, she was teaching at the high school on the Tulalip Reservation, where she shared a TED Talk by a white photographer who engaged in what Wilbur called "poverty porn" on the Pine Ridge Reservation. Her students cried seeing the work.
"The stereotypes are damaging our bodies and stealing our children's minds," writes Wilbur. "The majority of Native youth do not believe they will live beyond the age of 25." She came face to face with that reality when one of her students died by suicide the day after viewing the TED Talk. In her heartbreak, Wilbur sought out better visual representation of her people and their truth. Finding none, she set out to create it herself, with her grief and her camera in hand.
How to Hold One Another
Wilbur says she learned a lot on the road. While she was at Standing Rock during the Dakota Access Pipeline protests, she says she was twice assaulted by police, and had her camera confiscated. "That impacted me," she says, describing how she saw supposed public servants protecting the interests of a private corporation over the constitutional rights of people engaging in prayer and peaceful protest. After that, she could no longer maintain the belief she used to have in institutions like law enforcement, because it "literally got beaten out of me."
She learned other lessons through the conversations she had and the connections she formed. Wilbur says it's one thing when you know your own people's story—how you were dispossessed of land, removed, and relocated. But as she traveled, she heard more and more of these stories and saw how closely they paralleled the experiences of her family and her tribes. It also became clear how closely linked this mistreatment was to the coping mechanisms that continue to cause so much harm to Indigenous communities. These interactions galvanized her anger over the sweeping impacts of settler colonialism and the U.S. government's assimilation and termination policies.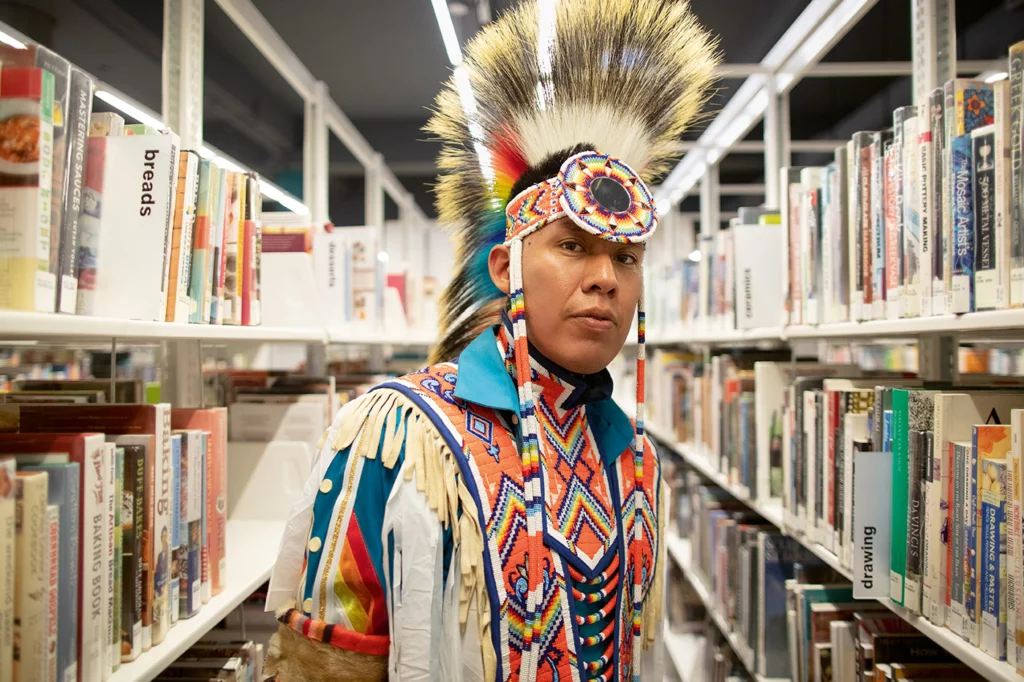 "The manifestation of settler colonialism is trauma," she says. "There was a lot of trauma-bonding for me with a lot of people and a lot of the places that I went to because I grew up on the Rez."
"If you grew up on the Rez, you know about death. If you grew up on the Rez, you know about poverty, you know about drug addiction and alcoholism. These things are very intimate to us," Wilbur says. "And we also, in the same breath, know about overcoming, and resiliency, and taking care of community in those times, and how to hold one another."
Part of her work was learning how to absorb people's stories, feel them, and then let them move through her. "I had to learn how to be like water," she says. Connecting with people over shared struggles can be healing, but she also didn't want to retraumatize people in the process.
Wilbur was blown away by how many communities identified themselves by the places they called home. "People have this intimate knowing, this long-standing relationship with the land, and that land has informed their society."
Wilbur found that she, too, draws much of her identity from the land, though she wouldn't have said as much prior to doing this project. She says she did grow up fishing, on the water, in relationship with salmon. She did go to salmon ceremony every year. She does know how to can salmon and how to give it away. She does know her people's creation stories and songs. "I didn't realize I had all this cultural knowledge about my land-based identity because it was just normal to me," Wilbur recounts.
And despite every effort of the colonizers to deny that relationship between people and land, it persists. Despite hundreds of years of oppression, Wilbur celebrates the fact that Indigenous people continue to make babies, to make love, to laugh loud, and to support schools and social services that are underfunded by the state. Despite all that colonization tried to do, it didn't win. She points to the fact that canoes can still be seen on the water in the Pacific Northwest. Longhouses are still in use. Salmon ceremonies are still held. People can still learn their native language if they want to.
"We've managed to become these powerful nations despite all of that, so I have incredible hope for the future."
Visions of Indigenous Futures
Wilbur aims to look both forward and backward, facing the future as much as the past. She dedicates her book to her daughter, Alma Bea, who was born in 2019, partway through the project:
"May your children
hear and breathe
the words of
our Indigenous ancestors.
May we all be so lucky to
know an Indigenous future."
Wilbur's deep love and reverence for her people is clear throughout our conversation. And it comes through when her daughter, now a toddler, interrupts our interview for a wardrobe query. Wilbur is gracious, patient, and loving as she redirects her.
Wilbur operates with an understanding that joy and justice are married, and she is upfront about the difficulties they bring. "The work of social justice is hard. It's long. It's arduous. But we do it for joy and love," Wilbur says. "Only love can fuel a project like this: a love for my people, a love for my family, and the love that I felt around me during the process."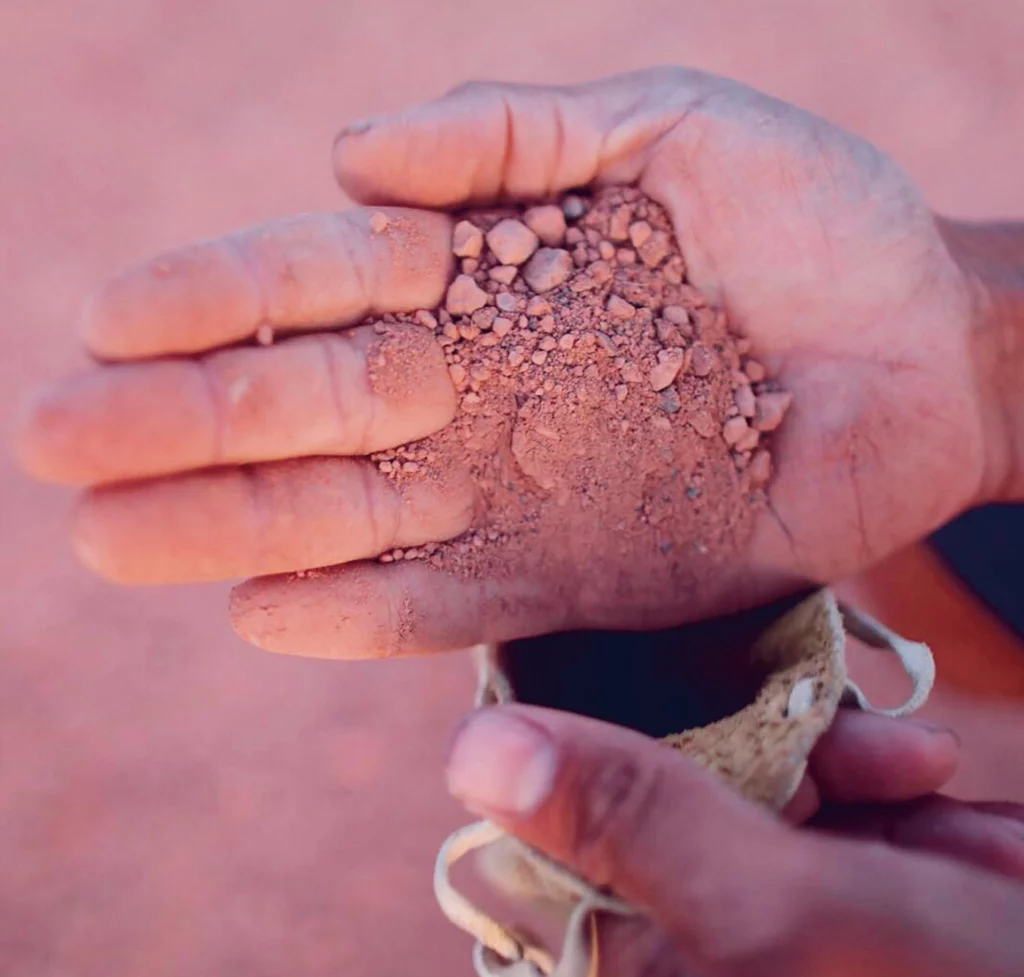 She says her project is part of the work of generations, documenting and sharing the accumulation of Indigenous knowledge and resilience over centuries. So while she's fully aware that changing the mainstream consciousness can't be accomplished with one social media post or one protest, she sees her work as an important contribution to shifting the narrative.
Wilbur fully admits that the scope of the book is limited and incomplete. Of the 1,200 people she interviewed and photographed (enough content to fill 30 hard drives), she could only include a couple hundred in this volume. Even so, the book is already in its fourth printing.
Wilbur says it's humbling, and hopes that readers will receive Project 562 in the spirit in which it was made: "love for our people." That message is reinforced by the fact that the Swinomish and Tulalip tribes purchased hundreds of copies of the book to give away to elders and youth. Wilbur also did a book giveaway for the students at the high school where she once taught.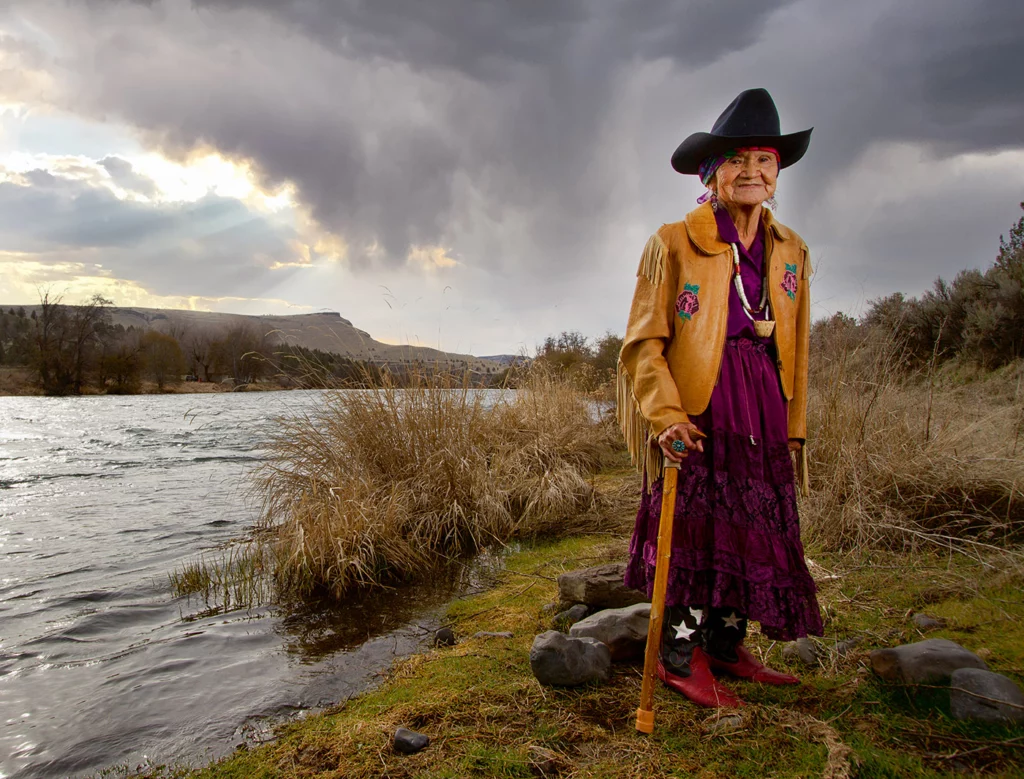 Wilbur sees her work as part of the collective effort to create a pathway for the next generation. She wants to uplift Indigenous stories, identities, scholarship, and knowledge, and shift mainstream misconceptions. Through this work, she hopes to empower readers, especially students like those in her class back on the reservation, to feel agency and possibility in their indigeneity.
"It frees them from having to do narrative-correction work," Wilbur says. "They can focus on Indigenous futurism instead."
---
| | |
| --- | --- |
| | Breanna Draxler is a senior editor at YES!, where she leads coverage of climate and environmental justice, and Native rights. She has nearly a decade of experience editing, reporting, and writing for national magazines including National Geographic online and Grist, among others. She collaborated on a climate action guide for Audubon Magazine that won a National Magazine Award in 2020. She recently served as a board member for the Society of Environmental Journalists and the Northwest Science Writers Association. She has a master's degree in environmental journalism from the University of Colorado Boulder. Breanna is based out of the traditional territories of the Coast Salish people, but has worked in newsrooms on both coasts and in between. She previously held staff positions at bioGraphic, Popular Science, and Discover Magazine. |
---