The Black Lives Issue:
Culture Shift
A Less Cynical Image of Humans
A Less Cynical Image of Humans
Why you can trust us
---
When Dutch historian Rutger Bregman was writing his new book, he probably didn't think it would come out in the midst of a global pandemic, as well as a storm of anti-racist protests and violent police responses flooding city streets around the world. Perhaps it would have given him pause. In a world gripped by fear, anger, and divisiveness, it's an interesting time to release Humankind: A Hopeful History (Little, Brown, 2020), a book championing the "radical" idea that most people are generally decent.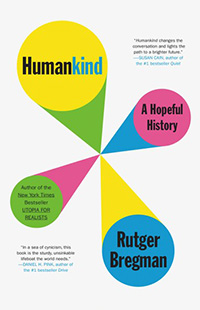 Western philosophy is often seen as two ideas separated by a yawning chasm. On one side stands Thomas Hobbes, famed for his description of natural human life as "nasty, brutish, and short," who believed that human nature is fundamentally bad and that our inherent flaws can only be overcome by submission to a ruling authority. On the other side, Jean-Jacques Rousseau maintained that humans are inherently good, and it was civilization that corrupted us, not the other way around. Thus far, there has been a clear frontrunner in this debate—while Rousseau's work remains influential, it is Hobbes' view of human nature that has served as the foundation of modern society. The idea that people must be corrected and controlled is the basis for the social contract upon which we build the laws, prisons, and police forces that make up our justice systems and the cutthroat capitalism that guides our economies. It is written throughout history and retold to each subsequent generation as a reminder: Never forget the horrors of which humanity is capable if left to its own ends.
In Humankind (which at one point was going to be titled Rousseau Was Right), Bregman sets out to puncture those stories. In one of his most dramatic reveals, excerpted in The Guardian, he refutes William Golding's Lord of the Flies by tracking down a group of Tongan children who actually were stranded on an island. But the scope of his "hopeful history" is much broader than a single work of fiction. According to Bregman's research, our success as a species is due to our being the cutest and friendliest of the hominids. The Indigenous people of Easter Island did not destroy themselves with deforestation and cannibalism. Kitty Genovese was not murdered in front of 38 witnesses who saw and did nothing, and the famed Stanford Prison Experiment is a hoax. Even the Nazis, Bregman says, fought to the bitter end, not for the sake of Hitler's twisted ideology, but for friendship and camaraderie—and the majority of soldiers in any war are attempting to actively avoid killing anyone. Bregman's radical idea, as it turns out, isn't just that people are decent. It's that all the well-known Western parables that supposedly prove our inherent evil are either disproved by modern science or were falsified from the beginning.
It's a compelling case, though many people in the current political climate might have their doubts given the rising tides of racism, White nationalism, and fascism. To his credit, Bregman takes on objections directly, attempting to use science to demonstrate that the sense of community that helped humans take over the globe also makes us prone to xenophobia; that the acquisition of power damages our ability to empathize; and that the doctrine of our inherent selfishness has been drilled into us since the Enlightenment. Our negative view of human nature is a self-fulfilling prophecy, passed down by leaders whose power has made them forget their own humanity, and who retain power by convincing the rest of us to forget our own. "Ideas are never merely ideas," Bregman writes. "We are what we believe. We find what we go looking for. And what we predict, comes to pass."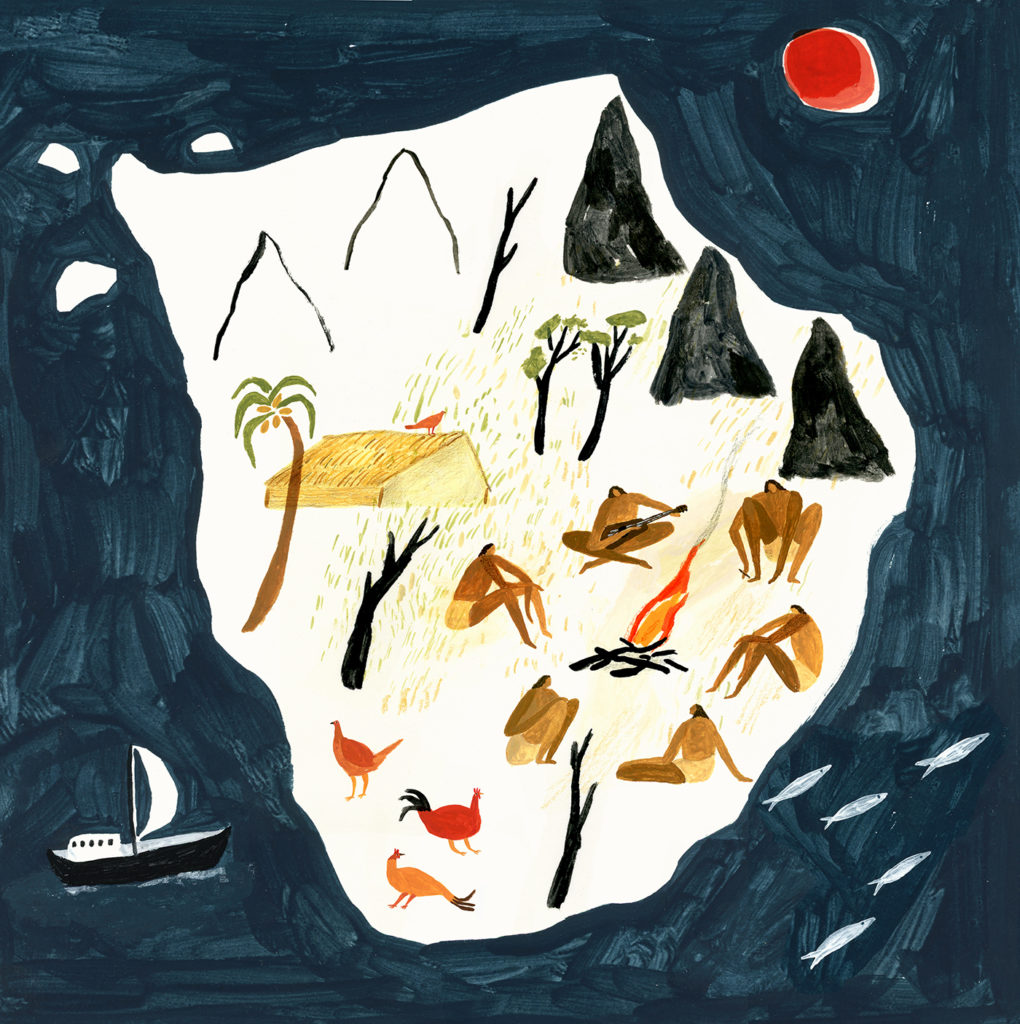 "Ideas are never merely ideas," Bregman writes. "We are what we believe. We find what we go looking for. And what we predict, comes to pass."
All well and good, but what can we do about that now? The book's final section would likely be of interest to anyone protesting racial injustice, especially in America. Bregman debunks the "broken windows" theory that was used to justify the racist empowerment and audacity of the police in the 1990s, and he provides examples of Norwegian prisons that stand as dramatic alternatives to the corrupt American prison system. But despite being a book about radical ideas, Humankind may not be radical enough. Bregman flirts with an anti-capitalist argument, but backs away, instead homing in on Alaska's Permanent Fund Dividend as a bridge between capitalism and communism. While the logical conclusion of Rousseau's idea of inherent human goodness is social anarchist theory, Bregman prefers to discuss isolated instances of participatory democracy, and abruptly narrows his scope to the individual with a decidedly strange epilogue titled, "Ten Rules to Live By." While a historical case for human goodness certainly challenges the institutions of the status quo, Humankind stops short of being truly revolutionary.
However, Bregman's core argument isn't invalidated by his caution, nor is the notion that the stories we tell each other shape our reality. Humankind opens with the story of the Blitz of 1940-41, in which Hitler's bombing campaign utterly failed to break the spirit of the British people and proved that, rather than falling apart, humans come together in times of crisis. He goes on to tell the second part of that story, in which British authorities ignored their own evidence and falsified information to justify the British bombing of Germany. The same thing happened in New Orleans in 2005, when stories of total social breakdown in the wake of Hurricane Katrina turned out to have never actually occurred. And it's happening again, right now, as American authorities scramble to churn out stories of protester violence that are consistently proven false, while true stories of protesters acting as compassionate collectives emerge. If Bregman is right, and the Hobbesian view of human nature is a lie we've been force-fed in an effort to diminish the power of our fundamental altruism, it's vital that we reclaim the story of our goodness in order to resist those who would turn us against each other. In that light, Humankind arrives at exactly the right time.
---
Miles Schneiderman

is a freelance writer, podcaster, fact-checker, and media producer. His work can be found on www.mjschneiderman.com
---